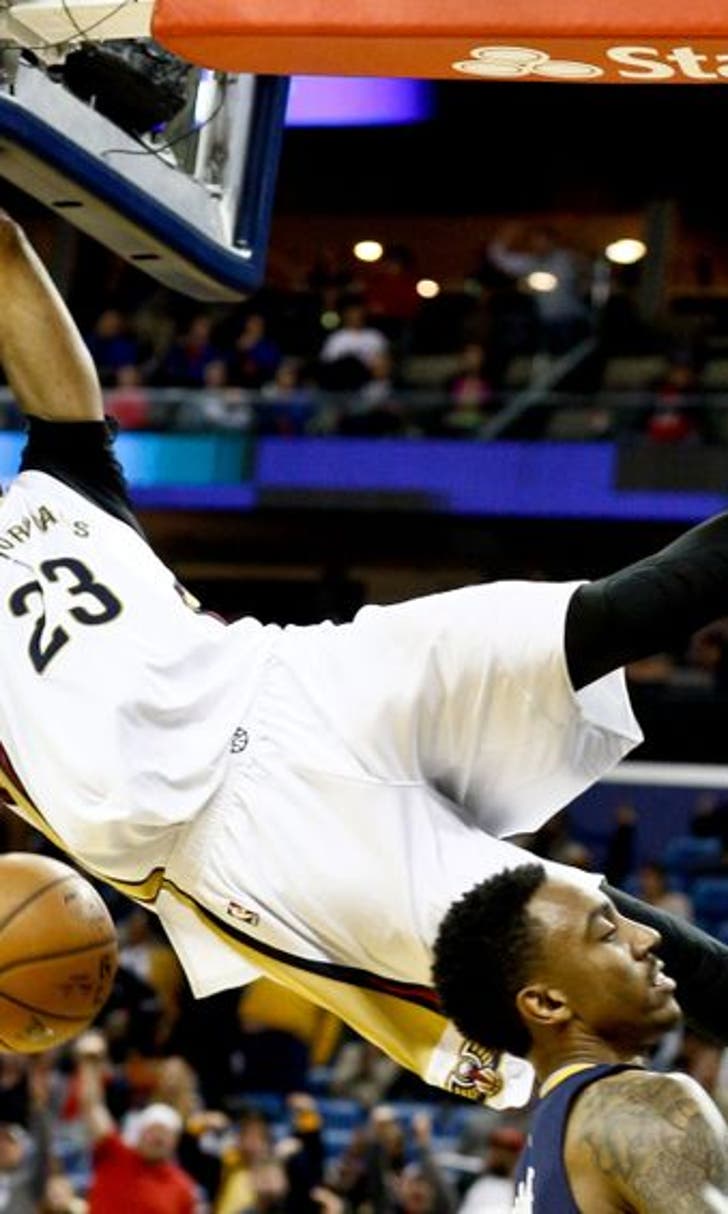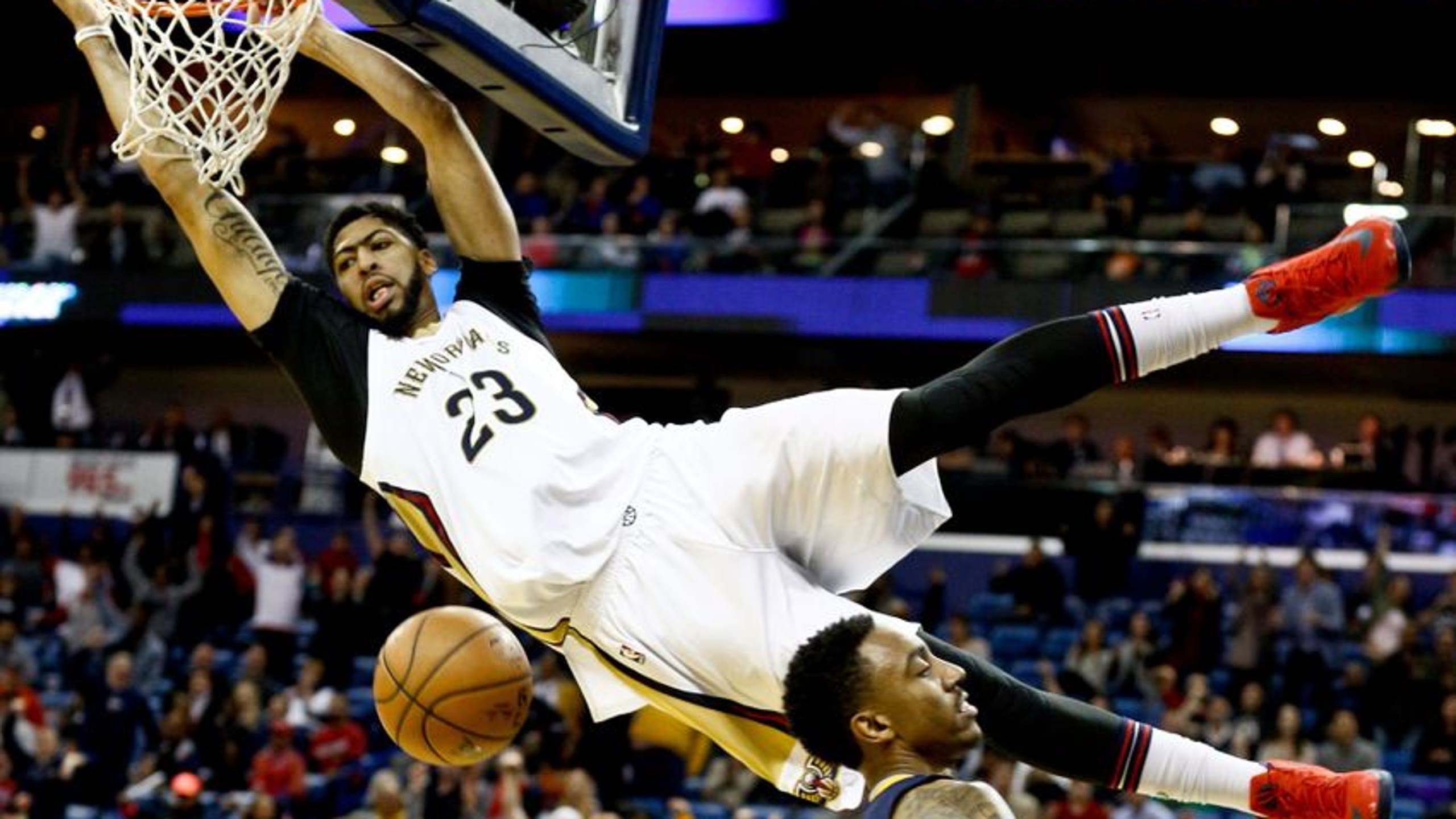 Player Grades: New Orleans Pelicans earn balanced win against Pacers
BY Fansided and Charles LaRocca/FanSided via Pelican Debrief • December 16, 2016
Last night at home, the New Orleans Pelicans played their most complete game of the season and beat the Indiana Pacers by seven.
New OrleansPelicans102
Last night, the New Orleans Pelicans followed up their heartbreaking defeat by the Golden State Warriors with a home game against the Indiana Pacers, a team they have not beaten in quite some time. In fact, the last time the Pelicans beat the Indiana Pacers they weren't even the Pelicans.
Breaking the losing mindset was not easy though. New Orleans jumped out to a 19-12 lead early with the help of hot shooting and some Jrue Holiday excellence.  Holiday finished the quarter with a stat-line of 6 points and 4 assist.
In the second quarter the Pacers bounced back excellently. New Orleans shooting  would come down to earth and the Pacers took advantage to win the quarter 30-22. That gave the Pacers a 50-46 lead at the half.
The third quarter of the game belonged to Buddy Hield. He had his best individual quarter of the season, going for 14 points. He also knocked down three triples to help New Orleans keep pace with Indiana. This then allowed for the Anthony Davis fourth quarter takeover. Davis would score 10 points in the final 3 minutes to help the Pelicans close out the Pacers.
Grades for each player from last night's victory:
Jrue Holiday
PG, New Orleans Pelicans
A+Jrue Holiday was a maestro against the Indiana Pacers . Operating as the primary ball-handler, he had the offense running fluidly all night. Holiday racked up a season-high 12 assists, and it really makes you wonder if playing alongside Tim Frazier is maximizing his skill set. Defensively, Holiday continued to prove that he is not only the Pelicans' best perimeter defender, but that he may also be the most versatile. Holiday spent time guarding both Paul George and Jeff Teague tonight, and both struggled to match their usual production. Holiday bested both Pacers stars, finishing with 16 points on 7-12 shooting and his 12 assists were met with only 2 turnovers. Easily his best performance of the season, and it was refreshing to see him drive to the basket often. Holiday has a tendency to settle for jumpers, but against Indiana he was forcing his way into the paint. Hopefully it is something we see more of.
Buddy Hield
SG , New Orleans Pelicans
Here's a closer look at that game-changing three: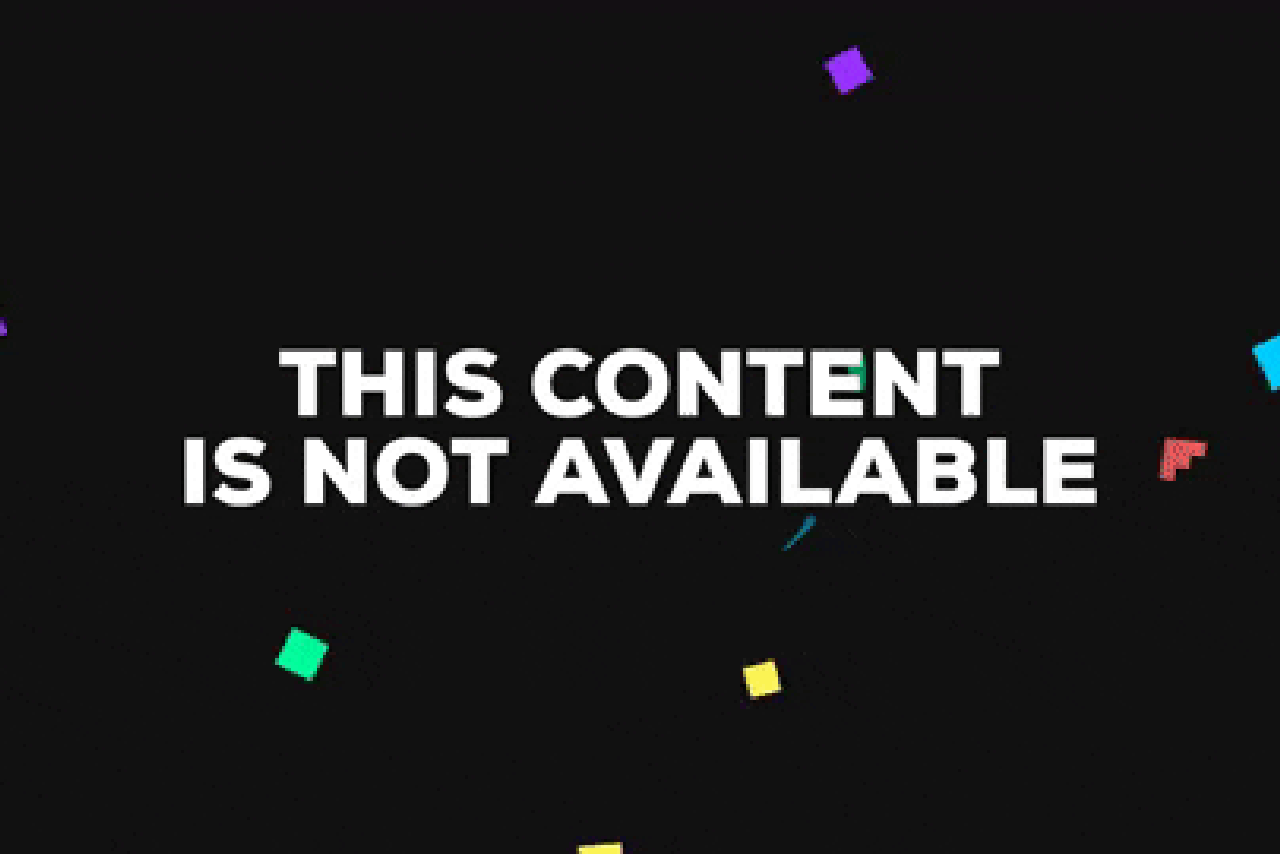 The Pelicans run a rub with Hield, and the Pacers respond by blitzing the ensuing Davis/Holiday pick-and-roll. This leads to a HUGE game-tying three from Hield.
Solomon Hill
SF/PF, New Orleans Pelicans
CThe Solomon Hill revenge game did not occur tonight, unfortunately. And while Hill likely didn't leave his former team with any sellers' remorse, he played decently. Hill will never post big, gaudy stat lines, but as long as he can play good defense, he should find a way onto the floor. Tonight, he did just that. Whether he played as the small forward or the small-ball "four" (power forward), Hill was completely engaged. The Pelicans' defensive rotations were very crisp tonight, and a lot of it was due to Hill's ability to switch onto anyone the Pacers had out the court.In the final two minutes of the first half, the Pelicans experimented with a Terrence Jones, Solomon Hill front court. While it sounds like a disaster, the Pelicans surprisingly held up strong and closed the quarter on an 8-2 run. Offensively, Hill is getting quality looks and not forcing anything; that's a positive. If he makes his shots it's a huge bonus, but with such low usage on offense, his low efficiency doesn't kill the Pelicans.
Anthony Davis
PF/C, New Orleans Pelicans
AAnthony Davis has an advantage over every Pacers big. Anthony Davis has an advantage over nearly every big. Anthony Davis is really, really good, so when he has any sort of advantage and is healthy, it usually means a big night. This game was no different. Davis finished with 35 points, 16 rebounds and 5 blocks. The scariest part about those numbers is that it seemed like Davis wasn't even close to his best against the Pacers. Anthony Davis missed a number of makeable baskets and was stuck on 25 points on an inefficient 21 shots until the last three minutes. Davis has had issues closing out games this season, so it was great to watch him go on a 10-0 individual run to finish off the Pacers. Home games such as these are where your superstar player has to close; Davis closed tonight.
The beginning of Anthony Davis's three-minute reign of terror: A huge block on Teague before getting the and-one dunk to give the New Orleans Pelicans a lead they would not relinquish.
Alexis Ajinca
C , New Orleans Pelicans
CAlexis Ajinca got the start again, but he was not able to repeat his solid play against the Warriors. He struggled against a superior frontcourt who was able to match his size. Having Ajinca, does make the offense better for the most part because he's at least someone who the defense has to respect. The Pacers successfully made him irrelevant by attacking him constantly on defense. Ajinca only played 19 minutes though, so its not like he's getting a ton of burn on the court. The Pelicans have played better lately, so there's no need to make a switch, but if I were a betting man I wouldn't count on him being in the starting position for the rest of the season.
Tyreke Evans
G/F , New Orleans Pelicans
BTyreke Evans made his much-anticipated return the court last night, and while it wasn't the greatest of returns, he found ways to contribute. Evans finished with seven points on only three shot attempts. We also got to see glimpses of his old game, good and bad. We saw him get to the line, hoist an airball, and draw a charge on a reckless drive, only to then be dazzled by a beautiful euro-step and pull-up 3-pointer. Good or bad, Evans is always an entertaining player to watch, and he'll undoubtedly make the Pelicans better.
Terrence Jones
F/C , New Orleans Pelicans
B- Terrence Jones played very well against the Pacers. He made up for his lack of size with his athleticism and bulk. Jones was able to get a double-double, finishing with 10 points and 11 rebounds. The Jones/Davis front court finished the game tonight, and it gave the Pacers a number of problems. Jones played quite a few minutes defensively at center tonight, taking most of Omer Asik's minutes. It will be interesting to see if Jones's minutes keep rising. The way he played against the Pacers certainly gives him a case.
E'Twaun Moore
G/F, New Orleans Pelicans
FE'Twaun Moore had another bad game, and watching him against Indiana, I'm unsure where he fits in. He doesn't really have a style of play that meshes with the rest of the personnel. Moore has been most effective with the ball in his hands, but with Evans/Frazier and Holiday all needing the ball in their hands as well, his chances will be limited. The emergence of Galloway further hinders Moore's ability to rise within the hierarchy of Pelicans guards. Its a shame, because outside of Holiday, he may be the best defensively out of the bunch. An example of that from tonight's game was when he "pulled the chair" on Paul George on a post-up in the fourth quarter, forcing a turnover. Watching Moore against the Pacers was tough; he seemed like a player that was really struggling to find his niche.
Lagston Galloway
G, New Orleans Pelicans
DLangston Galloway has been on fire as of late, so it was only a matter of time before he came down to earth. Galloway gets his shots up early and often, and sometimes it's good. Sometimes it's a 2-10 shooting night, like it was against Indiana yesterday. Next game he may go 6-10; the only thing we know for certain is that Galloway won't be bashful. Next: Watch as Pelicans' assistant gives Steph Curry a high-five after a made three
Omer Asik
C , New Orleans Pelicans
INCOmer Asik played only 6 minutes against the Pacers, and is out of the rotation, for now. Not a good sign, considering that the Pelicans' coaches are struggling to find minutes for guys.
More from Pelican Debrief
This article originally appeared on
---
---