Andre Roberson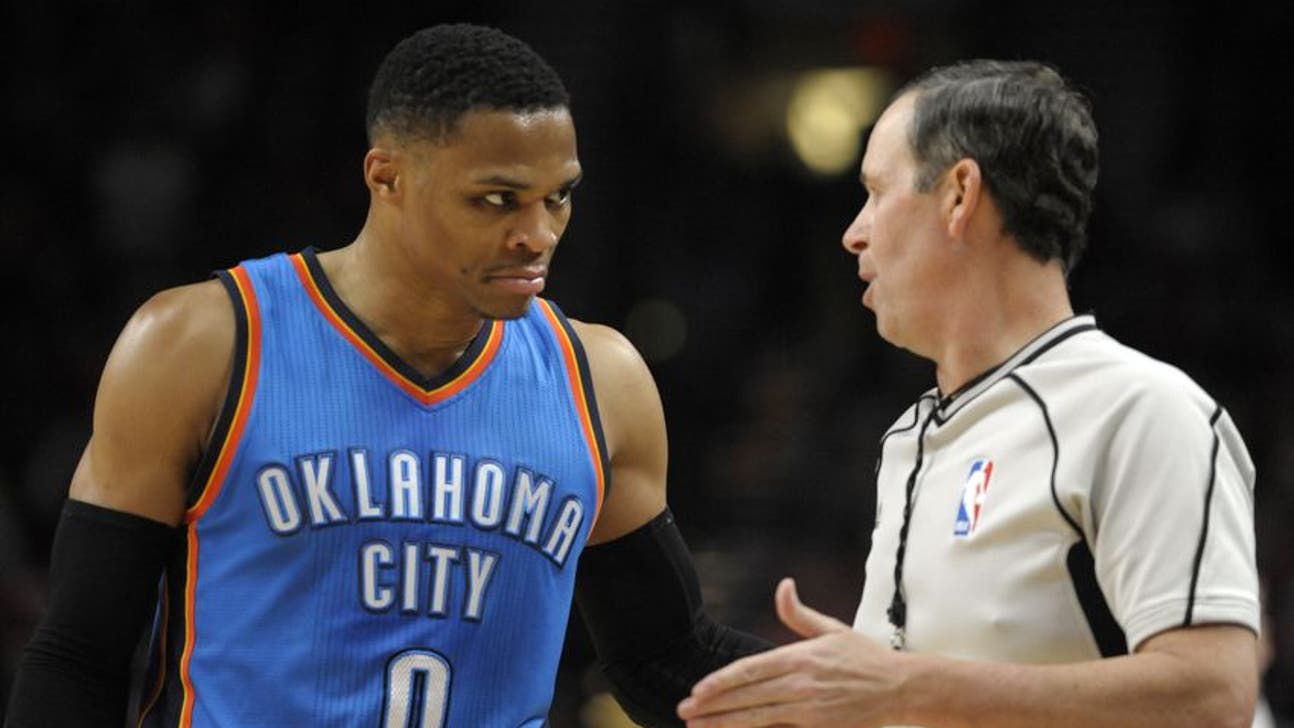 Andre Roberson
Oklahoma City Thunder Trashed By Portland Trailblazers
Updated
Mar. 4, 2020 7:45 p.m. ET

Fansided, Jeremy Lambert/FanSided via Thunderous Intentions
Oklahoma City Thunder lose 114-95 against Portland Trailblazer on a night where nothing went well.
The Oklahoma City Thunder got ran out of the building on Tuesday night against the Portland Trail Blazers. The final score was 114-95, but it really wasn't that close. It started well for OKC, who jumped out to a 20-11 lead and led 27-21 when Russell Westbrook sat in the first quarter. But then Russell Westbrook sat to end the first quarter. When he re-entered in the second, Portland had gone up 41-34 with all of the momentum.
It didn't get any better from there.
More from Thunderous Intentions
Westbrook lost his composure, trying to fight Damian Lillard and throwing the ball into the stands (but claiming he was throwing it to the ref. His pass was juuuuuust a bit outside.) Anthony Morrow missed a bunch of shots. Jerami Grant took two dribbles, gather stepped, and then hoped that he was close enough to the basket to dunk. Semaj Christon hit one jumper and then thought he was Reggie Miller. He's not. All of this was going on while Portland made everything. Evan Turner was hitting shots. If that doesn't tell you everything, I don't know what else to say.
Oklahoma City was due for a game like this. Without their second best player and going up against the highest scoring backcourt in the NBA, things looked bleak from the onset. I know. They beat Boston without Oladipo, but Boston was missing their best scorer and there was no way OKC would get two straight good games from Semaj and Joffrey Lauvergne.
This game once again shined a light on the issues OKC has had all season. Except the issues are even brighter without Oladipo, who is their best two-way player.
Without Oladipo, Westbrook has to carry even more of an offensive load. You know those Jackie Chan movies where he beats up like 10 people at once? That's Westbrook with Oladipo. Now imagine blindfolding Jackie Chan and giving the 10 people he's fighting a weapon. It probably wouldn't end well for Mr. Chan. Just like it didn't end well for Mr. Westbrook and OKC on Tuesday.
That's why it's tough to get excited or down on this team right now. What Westbrook has done is amazing. And it's been fun. But it's never been sustainable. Then again, this team isn't sustainable. Sam Presti isn't dumb. He knows that they need to acquire another player who can create his own shot. Or he needs to hope that Cam Payne is the second coming of Lillard. Either way, this team will be much different in 2017. Jackie Chan may have a weapon of his own.
Perhaps, Billy Donovan will start running plays for potential offensive dynamo Andre Roberson.
I couldn't believe my own eyes when I saw it. I had to capture the video myself because no one outside of Oklahoma City will realize how big of a deal this is. Research indicates that Roberson has taken a mid range shot before and research also indicates that Roberson has taken shots off the dribble before. BUT A MIDRANGE SHOT OFF THE DRIBBLE?!?! THAT WENT IN?!?! I'm not sure we'll ever see that again.
I want every basketball fan to watch that clip 100 times. Watch the beauty of it. Roberson starts with the ball in the corner. Adams comes over to set him the screen. The defender goes under the screen. Offensive savant Andre Roberson immediately notices that the defender goes under the screen. This gives Roberson, whose release is only second to Anthony Morrow's, enough time to pull up from mid range. With Adams not rolling to the basket and no other passing option open, Roberson utilizes the space he is given to shoot the jumper. It looks beautiful coming out of his hands and splashes down through the basket. Nothing but net after hitting the front of the rim and the backboard.
That's a well-designed play and beautiful basketball, partner.
Oklahoma City will try to remember how to play basketball on Wednesday when they face the Utah Jazz. I'd say things couldn't go any worse than they did on Tuesday, but then everyone will just blame me when things actually go worse.
---
---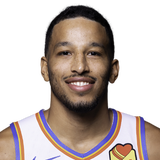 Get more from Andre Roberson
Follow your favorites to get information about games, news and more
---