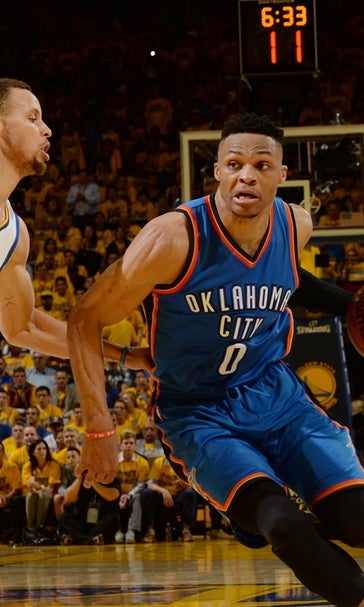 NBA admits refs missed Russell Westbrook and Steph Curry travel calls
May 17, 2016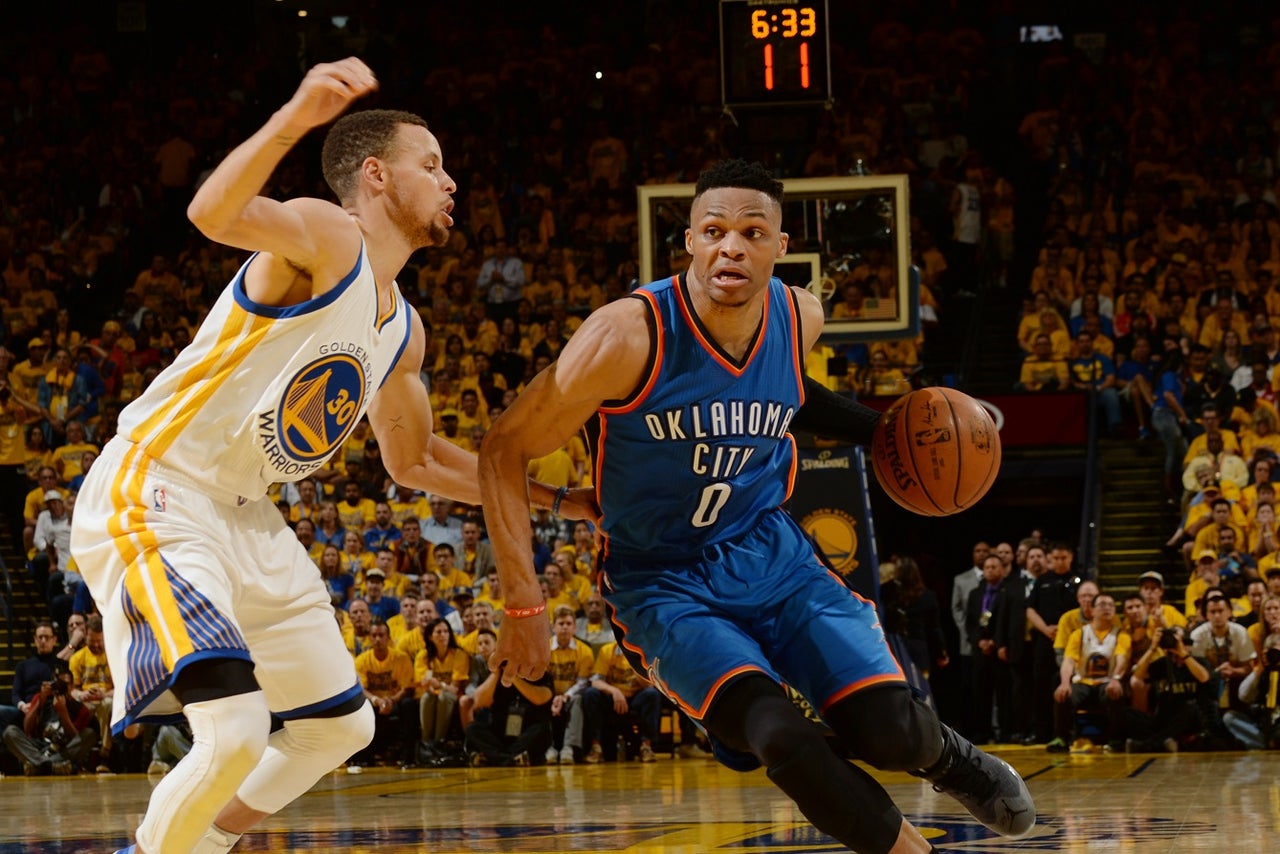 As many expected, the NBA admitted that the referees missed a travel call on Russell Westbrook late in the Oklahoma City Thunder's 108-102 victory over the Golden State Warriors in Game 1. But the NBA also said that Stephen Curry also got away with a travel late in the game.
With 18.6 seconds left and the Warriors trailing by three, Westbrook dragged his pivot foot as he dribbled into the front court. The referees did not call the violation but did grant Westbrook a timeout. When play resumed, the Warriors sent Westbrook to the foul line, where he hit one of two free throws that essentially sealed the victory.
But also in the NBA's Last Two Minute Report, the league said the referees missed a travel by Curry as he attempted a 3-pointer with 7.8 seconds left in the game. Curry switches his pivot foot as he attempted to shoot over Dion Waiters with the Warriors down four.
Warriors coach Steve Kerr said he would rather not have the NBA announce these officiating mistakes.
"I don't like the practice," Kerr said after practice Tuesday. "I appreciate the NBA trying to be transparent, but it's unfair to the officials. I feel like it throws them under the bus. They have an impossible job. They really do. And there are going to be bad calls both ways every game. They're never going to be perfect. They're doing the best they can. I don't think there's any point personally in exposing bad calls. It doesn't serve a purpose to me."
The Associated Press contributed to this report.
---
---