Donovan Mitchell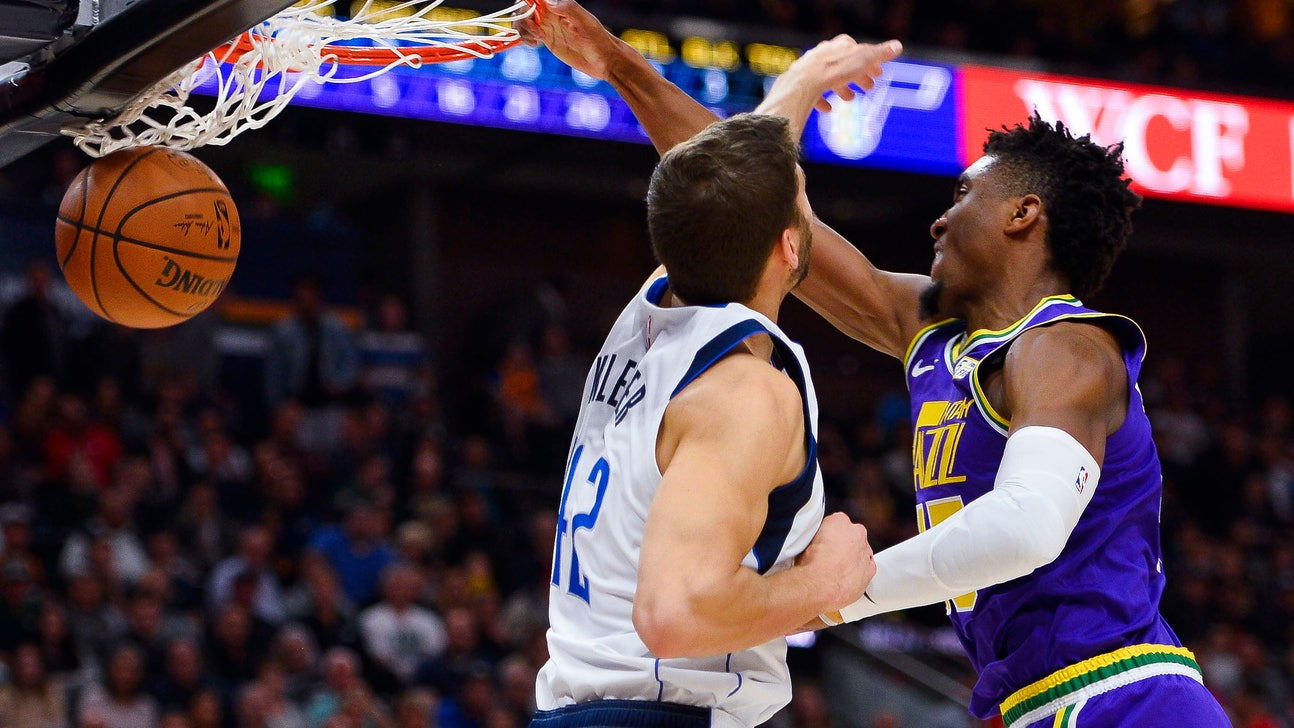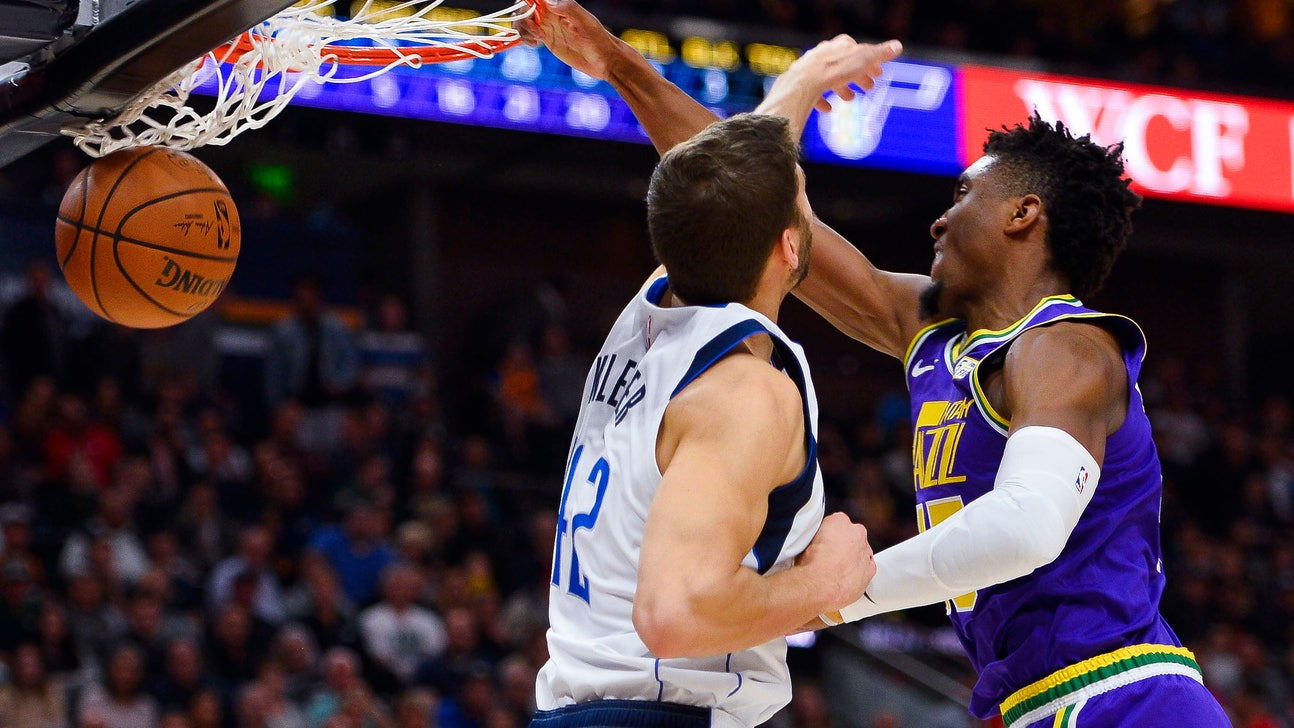 Donovan Mitchell
Mitchell returns, Jazz end skid with win vs Mavs 117-102
Updated
Mar. 4, 2020 12:44 p.m. ET
SALT LAKE CITY (AP) — Donovan Mitchell returned to Utah's lineup, and so did the Jazz's tenacious defense.
The Jazz nearly led wire-to-wire in a 117-102 victory over the Dallas Mavericks on Wednesday night that snapped a four-game skid. They got there on the type of defensive play that propelled Utah into the playoffs a season ago.
The Jazz clogged passing lanes and forced the Mavericks to make bad decisions. Dallas committed 25 turnovers, and Utah turned them into 31 points.
"We wanted to play our defense with some heart," Utah coach Quin Snyder said. "I thought we did that. Now we got to add some smarts. That said, I thought we came out with the right frame of mind."
Mitchell scored 23 points in his first game back after missing a game with an ankle sprain. He also dished out seven assists and had five rebounds. Rudy Gobert had 17 points, 10 rebounds and four blocked shots. Alec Burks added 18 points off the bench.
Utah earned its first home win of the season after opening with four straight home losses for the first time since 1974-75. The Jazz also snapped a four-game skid.
Luka Doncic led the Mavericks with 24 points. Harrison Barnes added 14 points, and DeAndre Jordan chipped in 11 points and 12 rebounds.
Dallas lost for the seventh time in eight games.
"We had too many turnovers," Doncic said. "That many turnovers, difficult to win a game."
Everything the Jazz need to be successful fell into place in the first half. Utah defended well, had strong ball movement and utilized smart shot selection. The end result is the Jazz pulled away from the Mavericks in quick and easy fashion.
Utah seized control in the first quarter. The Jazz scored baskets on four straight possessions — starting with a dunk from Derrick Favors and ending in a 3-point play from Gobert — to take an 18-8 lead.
Dallas closed within five points, making it 21-16 after J.J. Barea hit a pair of free throws. That's as close as the Mavericks would get. Seven turnovers undid any momentum Dallas could have created. The Jazz had a 13-0 advantage on points off turnovers by quarter's end.
"It's a big problem and we've got to get it solved," Mavericks coach Rick Carlisle said. "You give up 31 points on 25 turnovers on the road in the Western Conference, and you're going to have a rough night."
Utah strung together a 24-5 run over a seven-minute stretch spanning the first and second quarter.
Mitchell rotated in with the second unit at the end of the first quarter and helped fuel much of the run. He assisted on three baskets in that stretch and scored another. Back-to-back baskets from Gobert and Burks punctuated the run and gave Utah a 45-21 lead with 7:18 left in the first half.
HITTING FROM DEEP
Dallas went 8 of 24 from the perimeter. It extended the team's franchise record to 193 consecutive games with at least five made 3-pointers.
TIP INS
Mavericks: Jordan collected at least 10 rebounds for a franchise record 11th straight game. ... Dallas outscored Utah 18-6 in second chance points. ... The Mavericks shot 36 of 40 from the free-throw line. Doncic and Brunson each went 7 of 7 on free throws. Jordan was 7 of 8. . Dallas scored a season-high 38 third quarter points.
Jazz: Ricky Rubio had nine assists in the first half - three more than Dallas totaled as a team before halftime. Rubio finished with a season-high 12 assists. ... Gobert's four blocks matched his season high. ... Utah outscored Dallas 50-30 in the paint. ... The Jazz blocked a season-high 10 shots and had a season-low 11 turnovers.
UP NEXT
Mavericks: Host the Thunder on Saturday.
Jazz: Host the Celtics on Friday.
---
---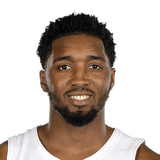 Get more from Donovan Mitchell
Follow your favorites to get information about games, news and more
---