Mavericks look for repeat effort while hosting Pistons (Dec 14, 2016)
BY AP • December 13, 2016
The Dallas Mavericks are coming off arguably their best performance of the season going into Wednesday night's matchup with Detroit at American Airlines Center.
The Pistons can't say the same.
The Mavericks (6-18) scorched Denver 112-92 Monday in the opener of a quick two-game homestand. Six players scored in double figures, Dallas scored a season-high in points in regulation and shot a season-high 58.4 percent.
The Mavericks also recorded new season highs for points in the paint (48) and fast-break points (21). Dallas led by as many as 28 points, its largest lead in any game this season.
The performance was even more impressive considering the Mavericks are without Dirk Nowitzki, Andrew Bogut and J.J. Barea. In their place, Dallas received big contributions across the board.
Wesley Matthews tallied a team-high 25 points to go along with four rebounds and two steals in 32 minutes. Matthews has posted at least 25 points five times in his last eight games.
Matthews is averaging 18.9 points per game over his last 15 games, and has connected on 47.3 percent (61-129) from 3-point territory in that span.
"My teammates are finding me and I'm getting good looks," Matthews said. "I put a lot of emphasis this year on working hard on my shot after practice. I'm a product of energy and when we are playing the right way and we are locked in I feel like I can knock down shots."
Harrison Barnes scored 18 and Deron Williams added 17 points. Rookie forward Dorian Finney-Smith, starting in place of Nowitzki, set or matched season highs in points (13), rebounds (nine), assists (three) and blocks (two) in 32 minutes. Justin Anderson and Seth Curry scored 11 and 10, respectively, off the bench.
The Mavericks have been forced to rely on relatively inexperienced players such as Finney-Smith, Anderson, Curry and Salah Mejri due to injuries all season. Beating the Nuggets served as a needed confidence boost.
"We've just got to keep working and build off this win," Anderson said. "We won't go away. We are not going to get down we are going to continue to build off this.
"The biggest thing, it is a huge learning experience for all the younger guys. Going through these ups and downs in the NBA, and keep pushing to get better."
The Pistons (13-13) took a step back in Sunday's 97-79 home loss to Philadelphia. The 76ers opened the game on an 18-4 run and never looked back.
Detroit coach Stan Van Gundy took blame for the loss and the team not being ready to play. He gave the team Saturday off and didn't hold a morning shootaround practice Sunday because of severe weather in the Detroit area.
"We just weren't ready. We were just not ready," Van Gundy told reporters after the loss. "It's not that they don't have some responsibility in that, no matter what the conditions. You're an NBA player. It's your job to be ready to play. But I didn't do my job in getting them ready."
Marcus Morris did score a season-high 28, and Andre Drummond recorded his seventh consecutive double-double with 14 points and 14 rebounds.
Van Gundy experimented in the Philadelphia game with duo point guards Reggie Jackson and Ish Smith together on the floor with starting shooting guard Kentavious Caldwell-Pope sitting out with a knee injury. Caldwell-Pope is expected to play against Dallas.
That pairing didn't work well against the Sixers, but Van Gundy hope to try it again in an effort to manufacture more offense.
The Pistons rank second in terms of opponents points per game, giving up just 96.1 points a game. They're also first in fewest turnovers per game, averaging just 11.6 turnovers a contest.
Detroit went 1-1 against the Mavericks last season. The Pistons have lost six of the past eight games in Dallas, but have won the last two.
---
---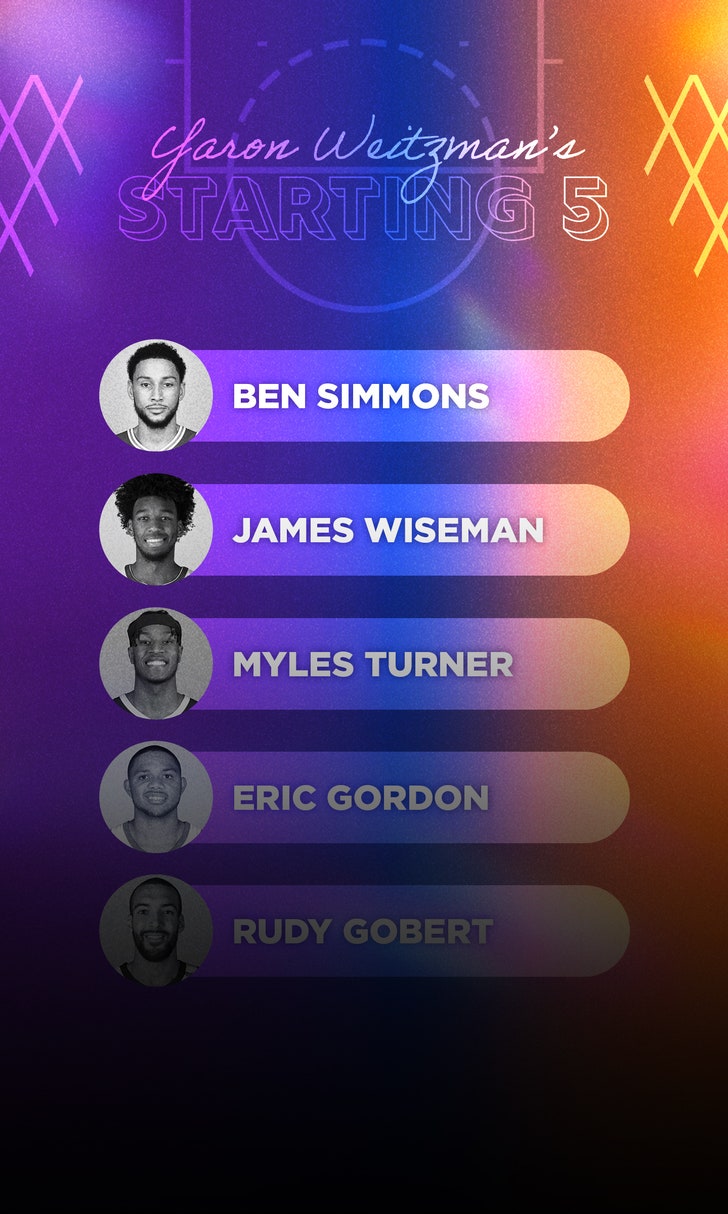 National Basketball Association
NBA Starting Five: Sixers lead teams with most to gain before trade deadline