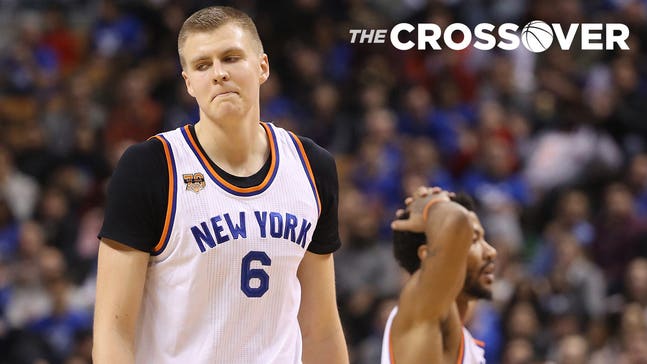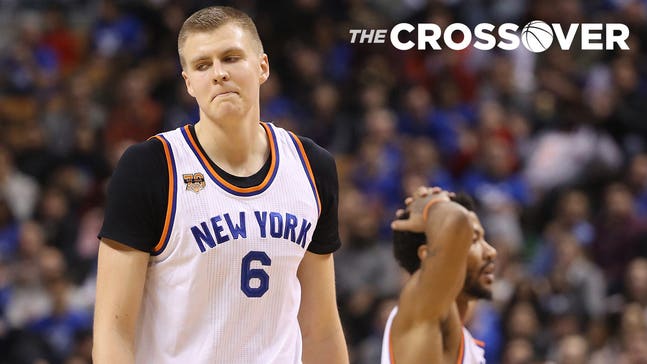 Let Kristaps Fly: New Year's Resolutions For Eastern Conference Teams
Updated
Mar. 4, 2020 8:37 p.m. ET

Sports Illustrated, Rohan Nadkarni/Sports Illustrated
The calendar year is wrapping up. As 2016 fades away, and 2017 arrives with the chilling fact that I'm one year closer to dying bald and alone, it's as good of a time as any (well, it's really the only time) to start thinking of New Year's resolutions. 
That's right! You thought we couldn't sneak in one more shameless holiday tie-in before the end of the year. Guess again. Here are some resolutions for every Eastern Conference NBA team headed into 2017.
Check back Friday for the West. Away we go.
Cavaliers: Figure out how to win without LeBron
Cleveland has been gliding through the regular season, and the Cavs' Christmas win over the Warriors makes them virtually unassailable almost no matter what happens the rest of the regular season. If there's one thing Cleveland has struggled with, it's playing without LeBron James. The Cavs are 4–18 without LeBron since he returned home two-plus seasons ago. Obviously, most teams are worse without their best player. But Cleveland still has two All-Stars at their disposal when James sits, and it's mildly disconcerting how mightily the Cavs struggle without James. As much as Kyrie gets praised for being one of the best point guards in the NBA (and he's earned that rep with some clutch shot making), I'd be a little more impressed if he proved he could carry a team sans James. Ultimately, this is a small problem for a team that's bound for the Finals.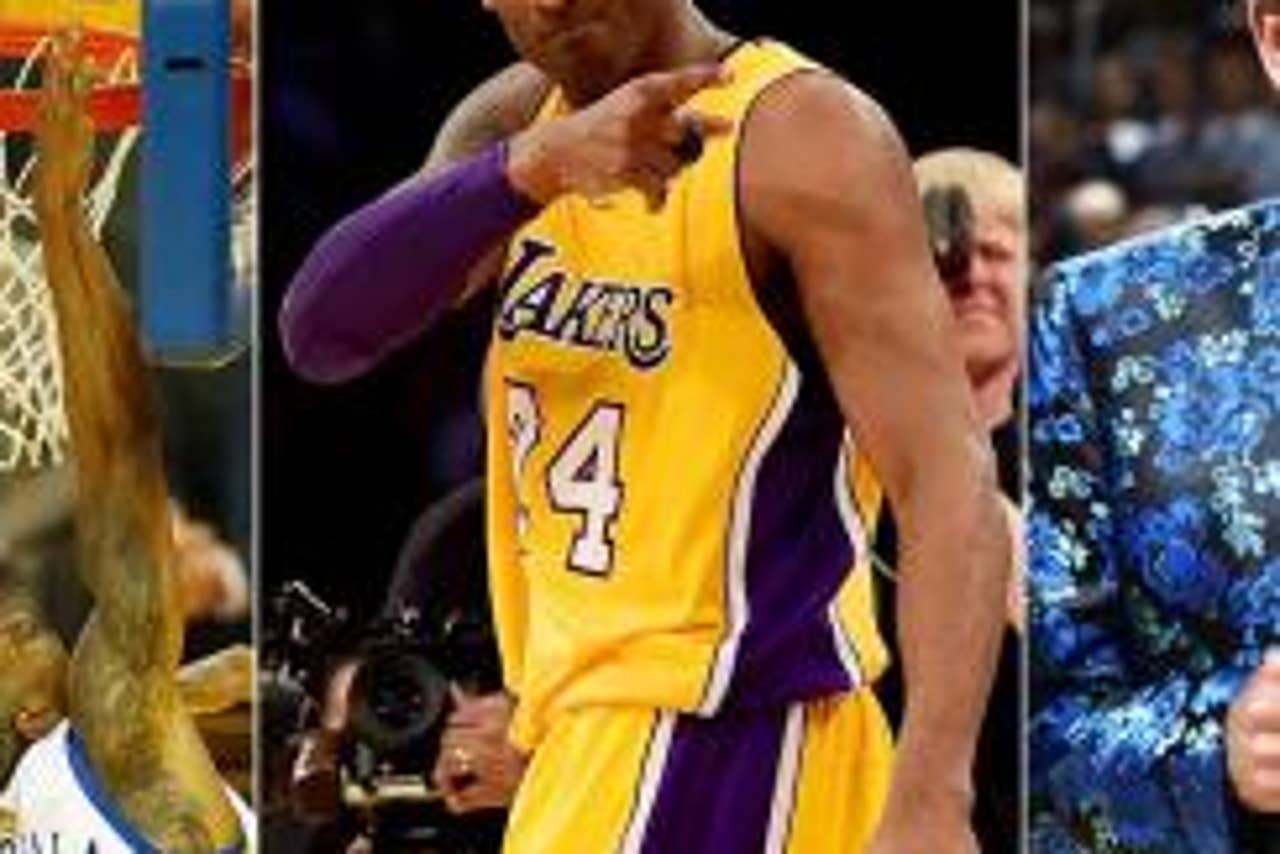 Raptors: Beat Cleveland (once)
The Raptors, particularly coupled with the DeMar DeRozan Sports Illustrated Revenge Tour, have been tons of fun to watch this season. Did you know Toronto actually has the best offense in the NBA? What I'd like to see the Raps do at least once in 2017 is beat Cleveland. The Cavs have won the first three matchups between the two teams, all of which were tight games. Toronto faces Cleveland only once more this season, and that April game could be important for seeding purposes. At the end of the day, a regular season win against Cleveland won't magically change Toronto's chances in a playoff series against the Cavs, but maybe it would give the rest of us some sort of hope for a truly, honest-to-god competitive East Finals.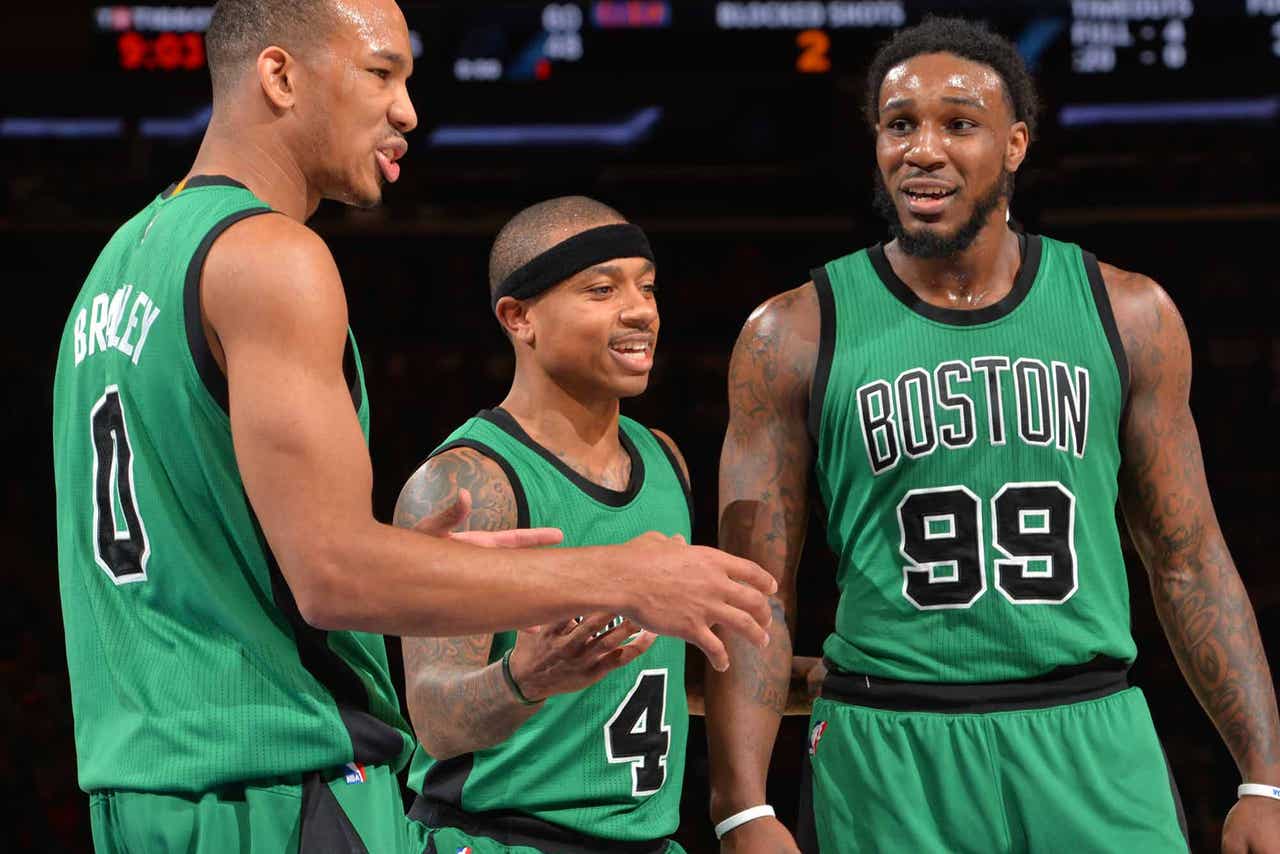 Celtics: Finally make a trade
I like Boston's roster a lot, and they have a very good chance to make the conference finals this season. I'm just really tired of hearing about the assets. Just make a trade. Do anything. I can't handle another summer of endless trade rumors only for nothing to happen. It's like when your friend swears every day is the day he's going to shoot his shot with the girl he's been best friends with for three years. JUST DO SOMETHING. 
Hornets: Get Kemba's sidekicks to step up
Charlotte is a feisty bunch, but the Hornets' three highest-paid players—Nicolas Batum, Michael Kidd-Gilchrist and Marvin Williams—are really struggling offensively. The burden on Kemba Walker is just too high here. Batum and Williams particularly need to step up, as MKG has always been a defense-first guy. If that doesn't happen, it may be time to start looking elsewhere. 
Knicks: Let Kristaps fly
The Knicks have a little bit of a Major League vibe to them, winning with a ragtag group of veterans despite Phil Jackson's desire to ruin any goodwill this team creates. While the Knicks have been a pleasant surprise so far, I'd like to see Kristaps Porzingis be a little bit more of a focus offensively. Porzingis has a lower usage rate than both Carmelo and Derrick Rose, who are two ball-dominant players. Let the offense run through Porzingis more often. The Knicks should be focused on developing their young franchise player rather than anydoing right by the old ones. There's no better time to start than now.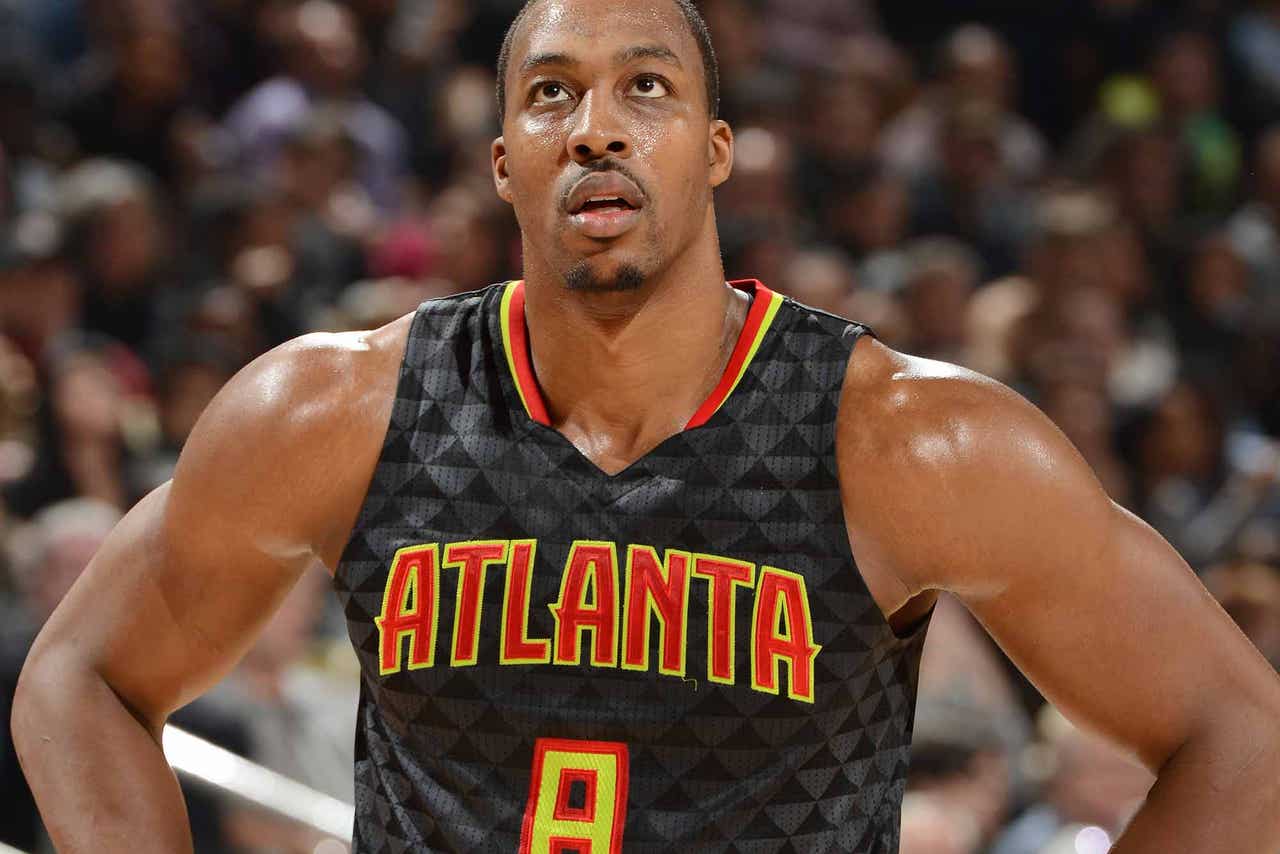 Hawks: Find some consistency
The Hawks are 16–16, and have alternated wins and losses in their last nine games entering Thursday. The only consistent stretch Atlanta has had all season was when it lost 10 of 11 games starting in late November. Either be bad or be good! Gucci Mane deserves better. 
Bucks: Make Giannis the star of Space Jam 2
Every time Giannis Antetokounmpo yams on someone with his ridiculously long arms, he looks like MJ at the end of Space Jam. If LeBron is gonna keep dragging his feet on the sequel, let Giannis step up to the plate. 
Bulls: Learn how to shoot threes
After a hot start from three that had Gabrielle Union talking smack, the Bulls have become the worst three-point shooting team in the Association, both in terms of makes per game and percentage. That the Bulls—with some backcourt combo of Dwyane Wade, Rajon Rondo and Michael Carter-Williams—don't shoot well isn't surprising. But somebody on this team needs to figure out how to hit from outside before Fred Hoiberg really does end up the mayor of Ames, Iowa.
Wizards: Figure out a way, any way, to improve the bench
Washington is maybe putting it together, having won eight of 11 since the second week of December. John Wall and Bradley Beal are playing well, and Otto Porter is going to earn himself a ludicrous extension if he continues improve the way he has this season. But the bench in D.C. has been awful, and outside of boy wizard Andrew Sharp casting a spell on Trey Burke and Jason Smith, this team is going to continue to have issues. Which is a shame, because Wall and Beal both deserve better. Side note: The Andrew Nicholson contract is looking not ideal. 
Pacers: Stop getting rid of good people
Indiana has lost four in a row entering Thursday, and six of its last eight. This is what happens when you fire a good coach in Frank Vogel, and jettison a solid point guard like George Hill. In 2017, the Pacers should strive to keep talented people in the organization. Basically, don't trade Paul George.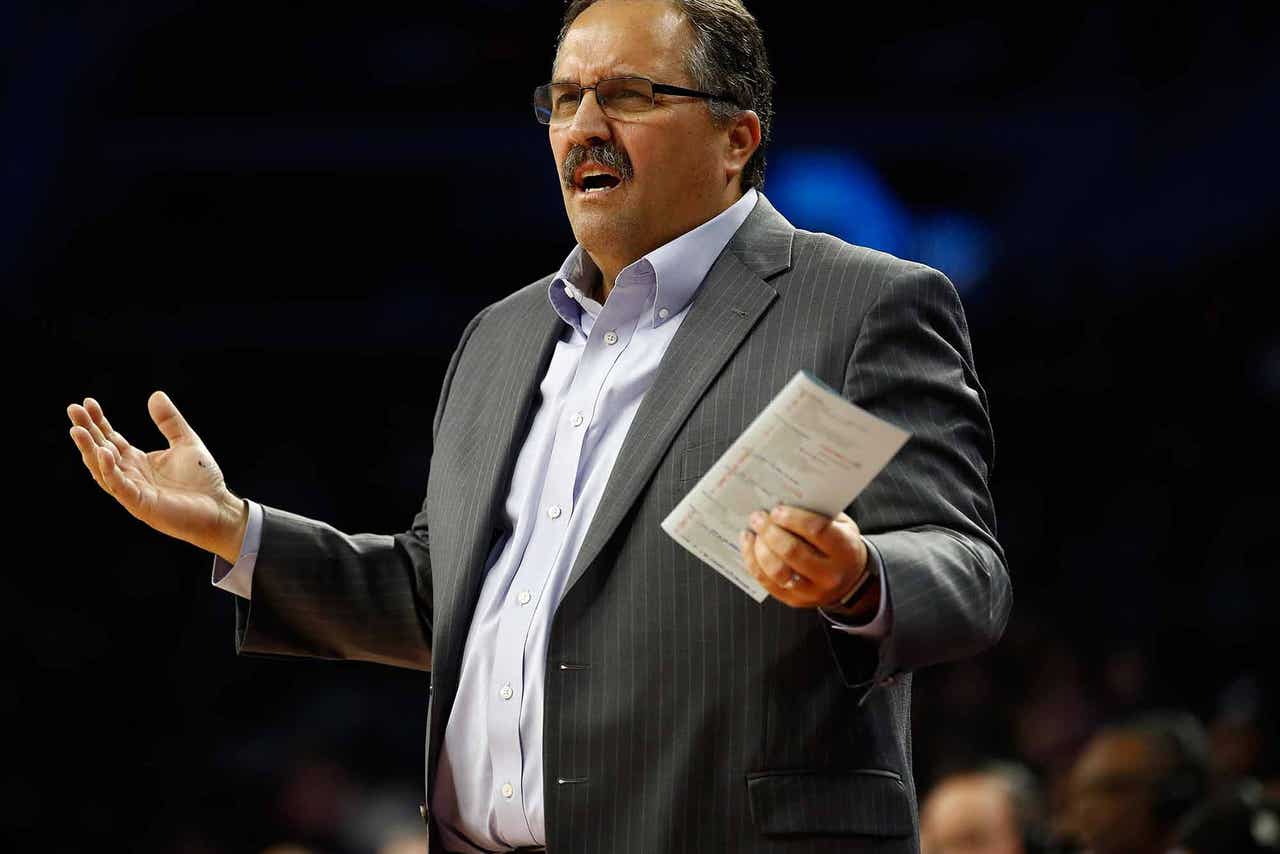 Pistons: Make Stan Van Gundy spend less time reading the news
Like seemingly every other team we've mentioned in this conference, the Pistons have lost seven of their last nine games. You know how some people always say they want to spend less time on their phone in the new year? We may have to ask Stan Van Gundy to do the same. While SVG is charmingly woke, it's possible he's spending too much time on current events. After all, as head coach and president of basketball operations for the Pistons, Van Gundy should be twice as busy as every other coach.
Magic: Start using a planner
The Magic have struggled this season. Even with Elfrid Payton somehow finding his shooting stroke since moving to the bench, Orlando appears to be lottery bound. None of this is surprising, considering the Magic made the strange move to pair Payton with 14 frontcourt players in the off-season. Seriously, this roster is completely unbalanced. It makes no sense what Orlando is doing. Maybe if the Magic simply keep track of the players they sign next off-season they can avoid having such a senseless collection of talent.
Heat: Embrace the tank
It's been said before: the Heat need to fully tank. Dive deep into the tank. Do not go gentle into that good tank. Trade Goran Dragic. [Brings voice to a low whisper] Trade Hassan Whiteside. The Heat need draft picks more than ever, particularly with the new CBA putting a dent into free agency pipe dreams. Miami needs to become Philly South for at least this one season. If Erik Spoelstra is going to keep getting the most out of his players, Pat Riley needs to take away his options.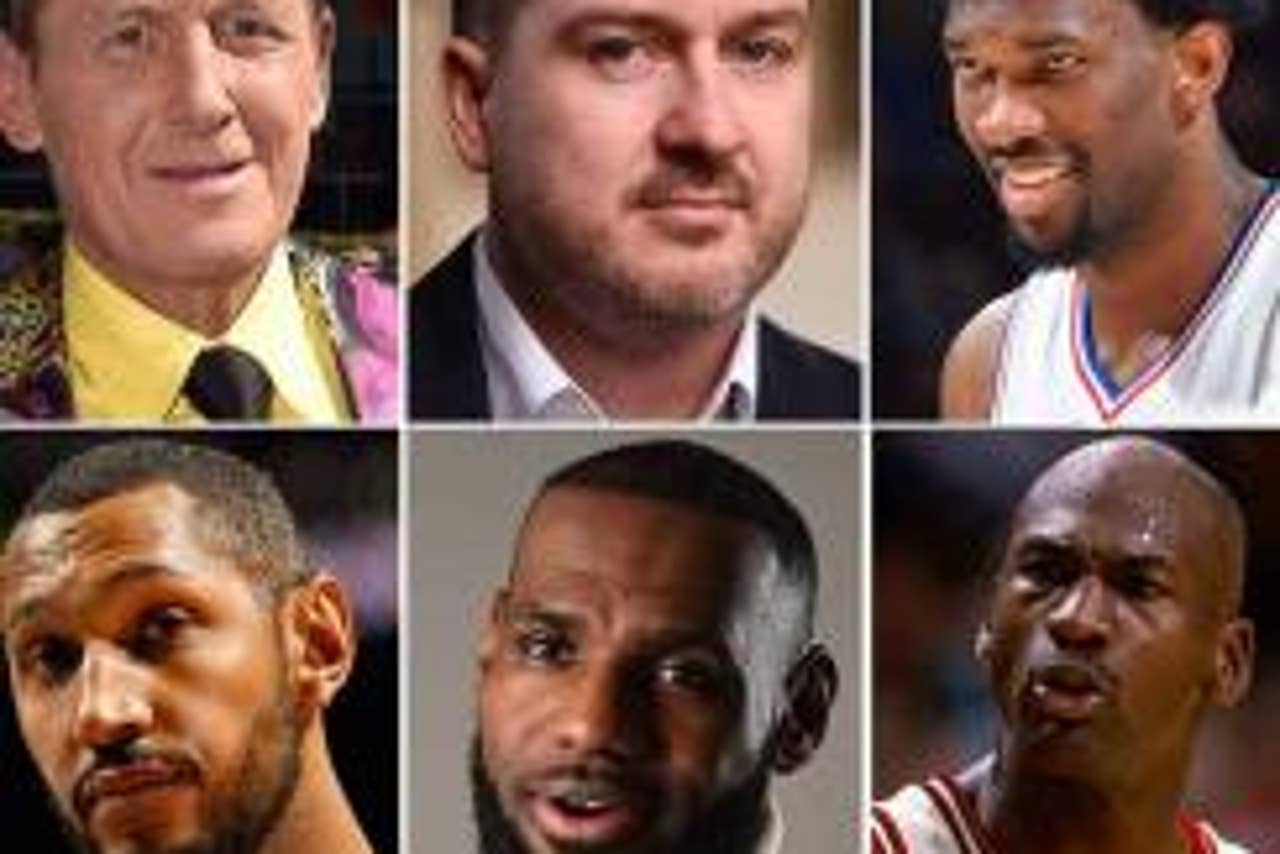 Nets: Sign an unrestricted free agent
Sean Marks has to take risks, I get it. But it's heartbreaking to watch Brooklyn miss out on every single restricted free agent it tries to sign. Just throw money at someone who is not tied down. I hear Mario Chalmers is available...
76ers: Take the next step
Joel Embiid appears to be the real deal. Ben Simmons was the No. 1 pick for a reason. By the end of 2017, I want to see the 76ers become the team Sam Hinkie envisioned. 
---
---