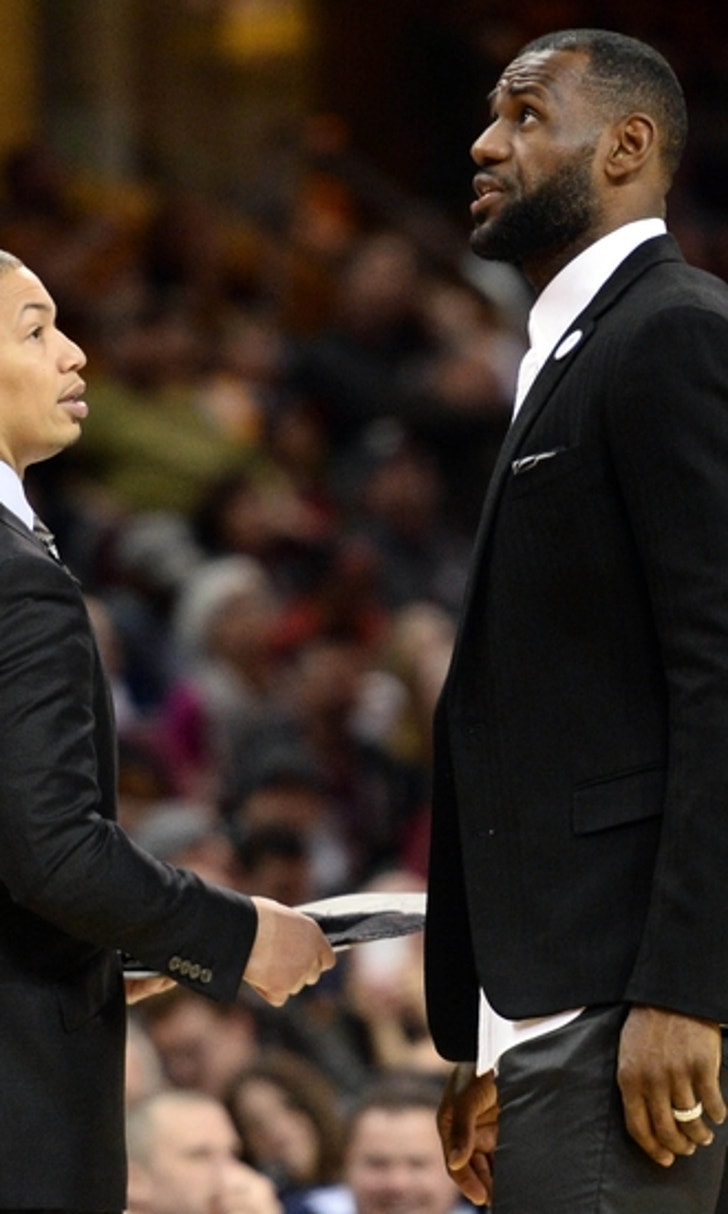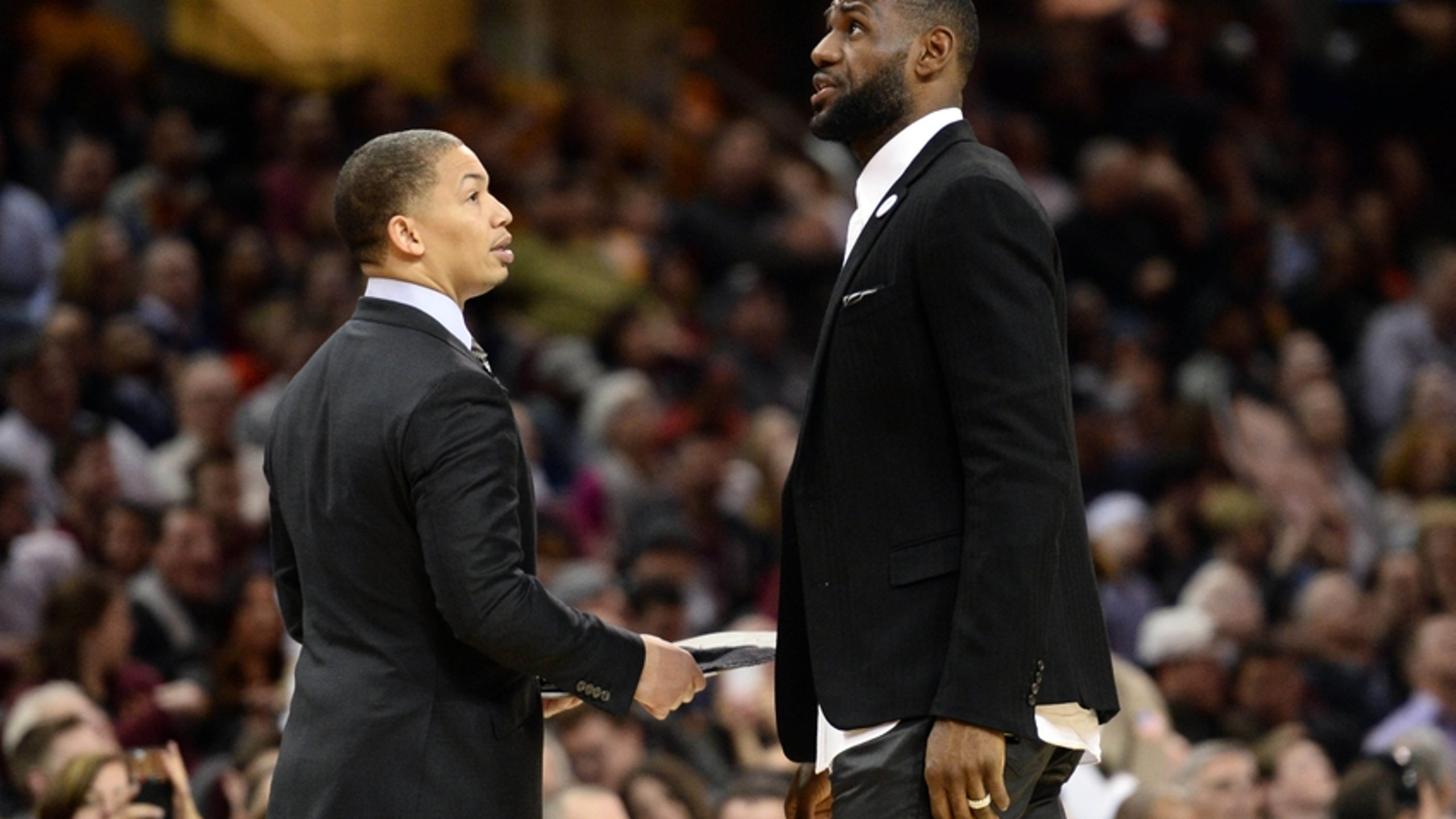 LeBron James A Future NBA Head Coach? Don't Count On It.
BY Fansided and Quenton Albertie/FanSided via King James Gospel • December 14, 2016
LeBron James shot down the idea if being a future NBA head coach.
Mar 29, 2016; Cleveland, OH, USA; Cleveland Cavaliers forward LeBron James (23) and head coach Tyronn Lue talk during the second quarter against the Houston Rockets at Quicken Loans Arena. Mandatory Credit: Ken Blaze-USA TODAY Sports
LeBron James seems like he'd be a perfect head coach.
He's not just one of the most naturally talented players in the NBA, he's one of the most knowledgeable players in basketball history. Watch the ridiculous passes that James makes, the ones where it's seem like he has eyes in the back of his head. Those players are set up both by a God-given ability to make those passes and James' knowledge of where players are going to be and how the defense is going to react to the offense.
When told that Memphis Grizzlies head coach David Fizdale doesn't believe that James has the patience to be a head coach, ‪ James agreed according to Jason Lloyd of the Akron Beacon Journal. "He's a little right," James said after smacking his lips and flashing a wry smile. "You've got to be very patient as a coach. I don't think I have that much patience. Not that much."
"He's a little right," James said after smacking his lips and flashing a wry smile. "You've got to be very patient as a coach. I don't think I have that much patience. Not that much."
It's unfortunate but according to man himself it's true. Anyone who watched James yell at Chalmers for years in Miami, or stomp away angrily at teammates mistakes throughout his career knows all too well that James demands perfection, or at least for players to dedicate themselves to what his perceives as the right way to play basketball. Namely, efficient shots, film study, a dedication to defense, hustle, basketball intelligence and ball movement.
A simple list perhaps but a tall order for any player. Getting a rotation of players to enact his plan to execution is even more difficult. So, it's safe to say the coaching would be frustrating for games.
Still, James has a fun and friendly disposition that would make him a "player's coach". He's also a mentor that routinely takes young players under his wing. Just ask Jared Cunningham, Jordan McRae and Kay Felder. Add in his legendary status as a NBA player and he's going to have the respect of players from day one.
That's likely why Fizdale still could see James as an owner. He'd be like a mix of Dallas Mavericks owner Mark Cuban, former All-Star forward Grant Hill and rapper-mogul Jay-Z as the owner of a team. He could potentially be an even bigger owner than Jerry Jones of the NFL's Dallas Cowboys.
Nonetheless, as exciting as James owning a team would be, or even joining an NBA front office, the prospect of James drawing up plays on the sideline full-time us salivating.
Hopefully, James changes his mind one day and accepts the challenge of going against the best minds in the NBA night-in and night-out, not just the players. He could have a role in the front office even if he was a coach. That's what Tom Thibodeau and Doc Rivers are doing for the Minnesota Timberwolves and the Los Angeles Clippers respectively.
One thing is for sure. A few years from now, James will have the basketball world standing on their toes when he announces his future role in the league.
Do you think LeBron James would make a good NBA head coach? Let us know in the comments section or Twitter @KJG_NBA.
More from King James Gospel
This article originally appeared on
---
---