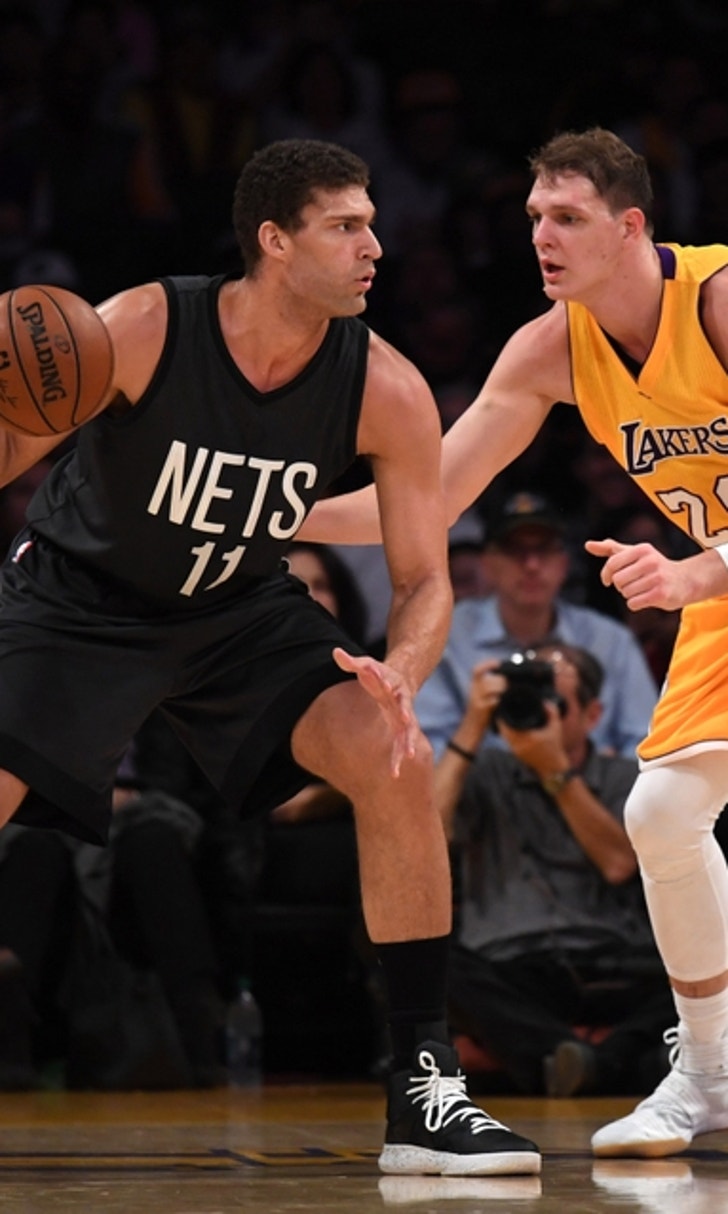 Lakers Drop Eighth Straight After Loss to Brooklyn
BY Fansided and Alex Vejar/FanSided via Lake Show Life • December 14, 2016
Despite a close game, the Los Angeles Lakers lost their eighth game in a row, and second consecutive on their seven-game road trip.
The Los Angeles Lakers dropped their eighth straight game Wednesday in a disappointing 107-97 loss to the Brooklyn Nets, despite six players in double figures for LA.
Lou Williams led the Purple and Gold off the bench with 16 points on 5-for-12 shooting.
More from Lake Show Life
Los Angeles only had 11 assists on 35 field goals, and shot a paltry 38.5 percent. From the free throw line, the team shot 21-34 for 61.8 percent though they also gave up 19 offensive rebounds to the Nets.
Here are five takeaways from LA's eighth straight loss:
Lou Williams continues to perform
Williams led the team in scoring again off the bench, this time with 16 points. He's been the lone bright spot in the losing streak, and made some key shots down the stretch of the loss to Brooklyn to keep the game interesting.
LA Isn't Playing Defense
Three players for Brooklyn scored over 20 points, and the Nets as a team shot 40 free throws, making 30 of them. Defense has been a sore spot for the Lakers during this losing streak, and while they didn't give up 800 points tonight, they still need a lot of work on that end of the floor.
Still Can't Get Things Going Offensively
Los Angeles ended the game shooting only 38.5 percent, and making only 21 of 34 free throws. Nick Young was 5-for-15, and Mozgov, who had a double-double, was only 4-for-10. Again, the Lakers had plenty of looks and opportunities to win, but they missed makable shots tonight.
LA Allowed Yet Another Career Night
Not entirely sure who Trevor Booker even is, but he nabbed 18 rebounds tonight. He averages just under nine on the season. Los Angeles has a habit of letting fringe players have career nights when they play the Lakers, and that has to change sometime soon.
Larry Nance Jr. can fly
That dunk? Oh my dear sweet lord. That is all.
---
---