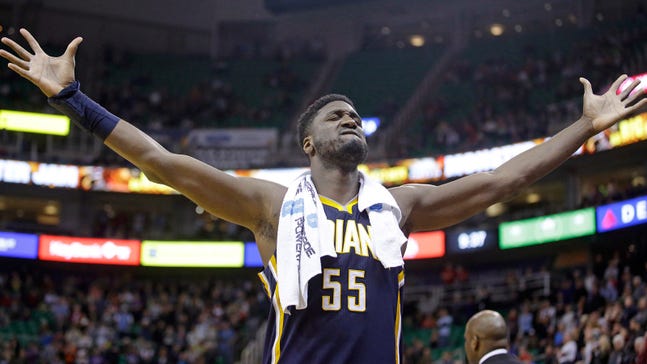 Lakers acquire C Roy Hibbert from Pacers for second-round pick
Published
Jul. 9, 2015 8:09 p.m. ET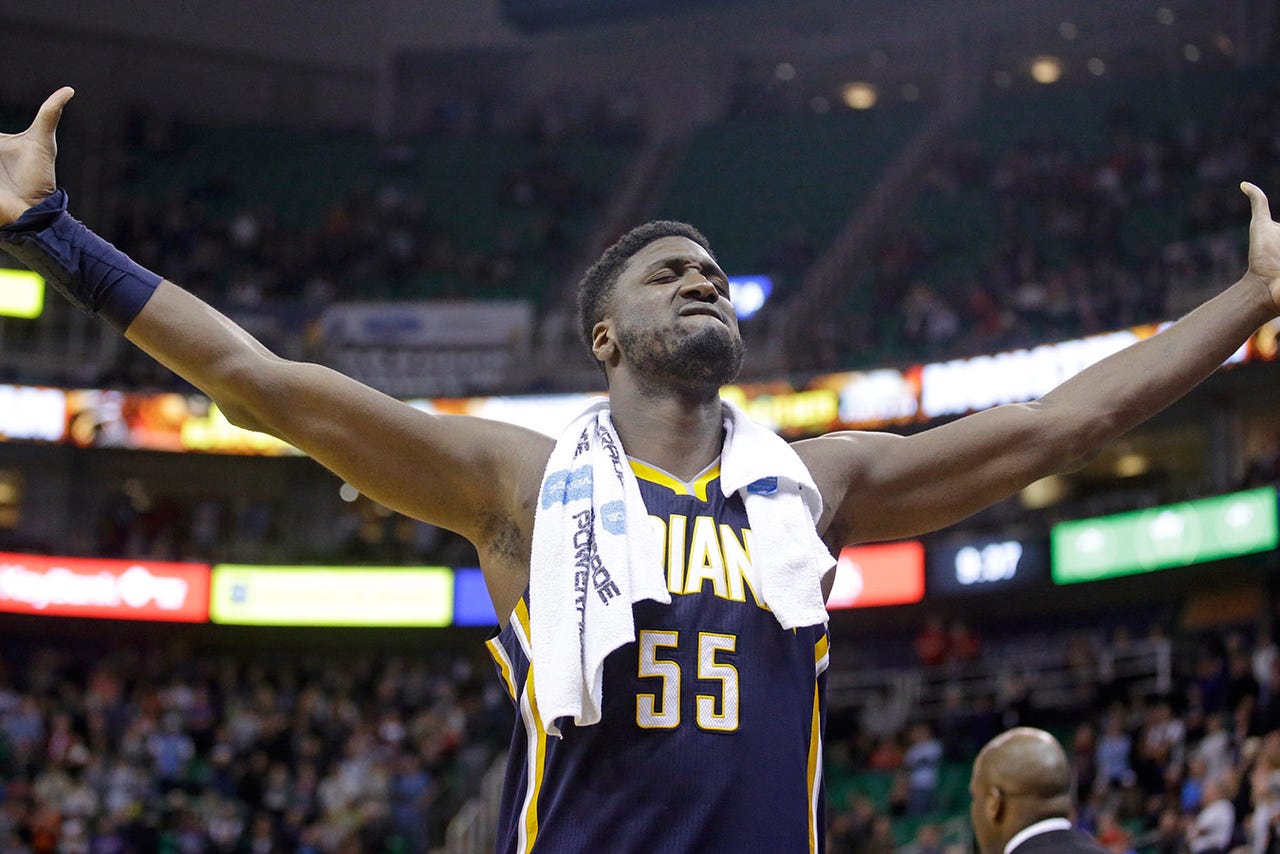 EL SEGUNDO, Calif. -- After striking out in free agency, the Los Angeles Lakers needed a big man. The Indiana Pacers had one to spare, and he already loves Hollywood.
The Lakers acquired Roy Hibbert on Thursday in exchange for a future second-round draft pick, formally ending the two-time All-Star center's seven-year tenure in Indiana.
The Lakers welcomed Hibbert into their ample salary cap space after failing to interest the NBA's biggest free agents, including LaMarcus Aldridge, DeAndre Jordan and Greg Monroe. Los Angeles is coming off the worst season in the 16-time champion franchise's history, and Hibbert could be a stopgap in its rebuilding or a piece of a new foundation.
"We're happy to add a veteran big man to the roster," Lakers general manager Mitch Kupchak said. "Roy is a proven All-Star center that will help improve our front line. In addition, he is a consummate professional, and we look forward to having him on the team."
The Pacers dumped their 7-foot-2 center and his $15.5 million salary for the upcoming season after Hibbert spent his entire career with Indiana, averaging 11.1 points, 6.8 rebounds and 1.9 blocked shots while reaching two Eastern Conference finals. He was an All-Star in 2012 and 2014.
President of basketball operations Larry Bird wants the Pacers to be smaller and quicker after missing the postseason last year, and Hibbert has been a fixture in trade rumors for the past couple of seasons with his game in a perceived decline.
Hibbert already realized he didn't fit the Pacers' new philosophy when he exercised his player option last month for the upcoming season. Instead, he'll earn the final year of his $58 million contract on the West Coast.
"Roy loved Indiana, (and) it's been a great home for seven years," David Falk, Hibbert's agent, told The Associated Press in a phone interview. "It's been fantastic. Larry has been a great partner to work with. Roy had two All-Star years there, and it worked well."
Hibbert had already moved out to Los Angeles for the summer, reportedly studying jiu-jitsu and pursuing his fascinations with pop culture and comedy. Hibbert previously made a guest appearance on "Parks and Recreation," the Indiana-set NBC sitcom, and he has been cheered by showbiz friends during the Pacers' appearances at Staples Center in recent years.
Hibbert is among the NBA's top defensive centers, but the Queens native's offensive game has foundered at times despite numbers that are roughly comparable to his best seasons. He has never averaged more than 12.8 points per game, and he put up 10.6 points and 7.1 rebounds per game last season while making 44.6 percent of his shots.
Hibbert has no obvious successor with Indiana, which also lost David West to San Antonio in free agency. The Pacers signed backup center Lavoy Allen last week and drafted 6-11 Texas product Myles Turner with the 11th overall pick last month.
Hibbert likely will get as much playing time as he can handle with the Lakers, who are still assembling a roster around Kobe Bryant. Backup center Robert Sacre is the Lakers' second longest-tenured player, while big men Jordan Hill and Carlos Boozer are still unsigned.
The trade highlighted a busy day for the Lakers, who also formally signed guard Lou Williams to his three-year, $21 million contract and inked deals with veteran forward Brandon Bass and second-round draft pick Anthony Brown.
---
---