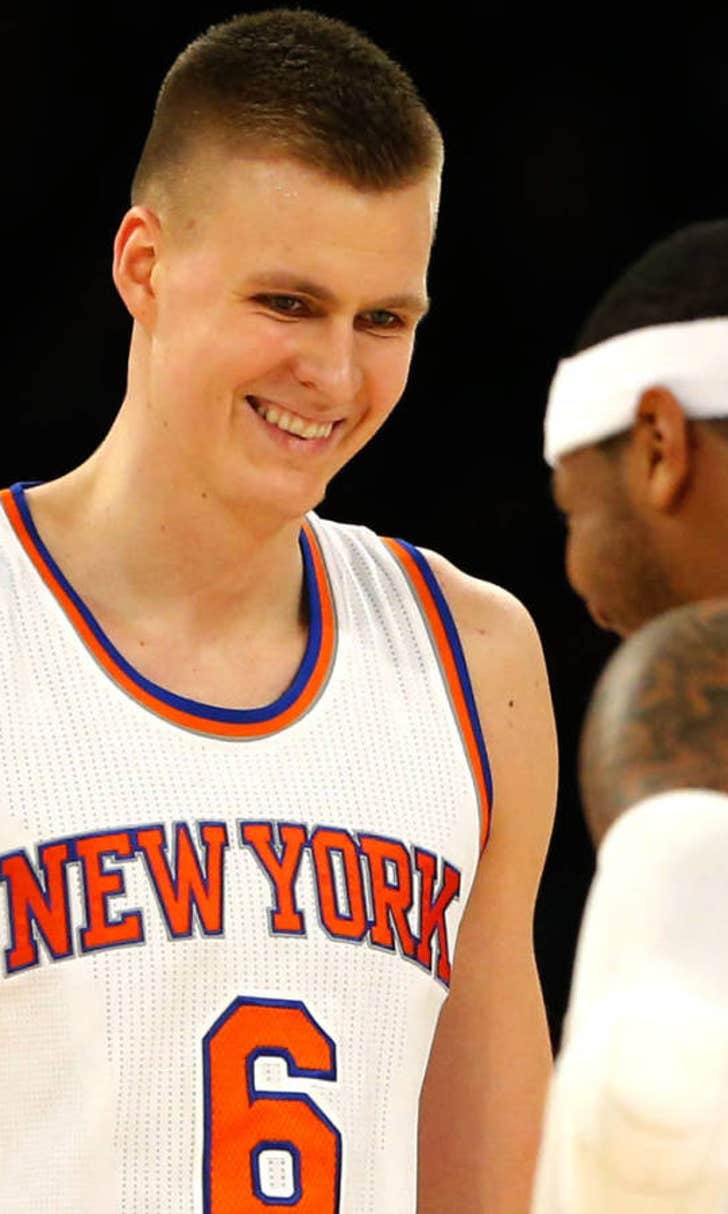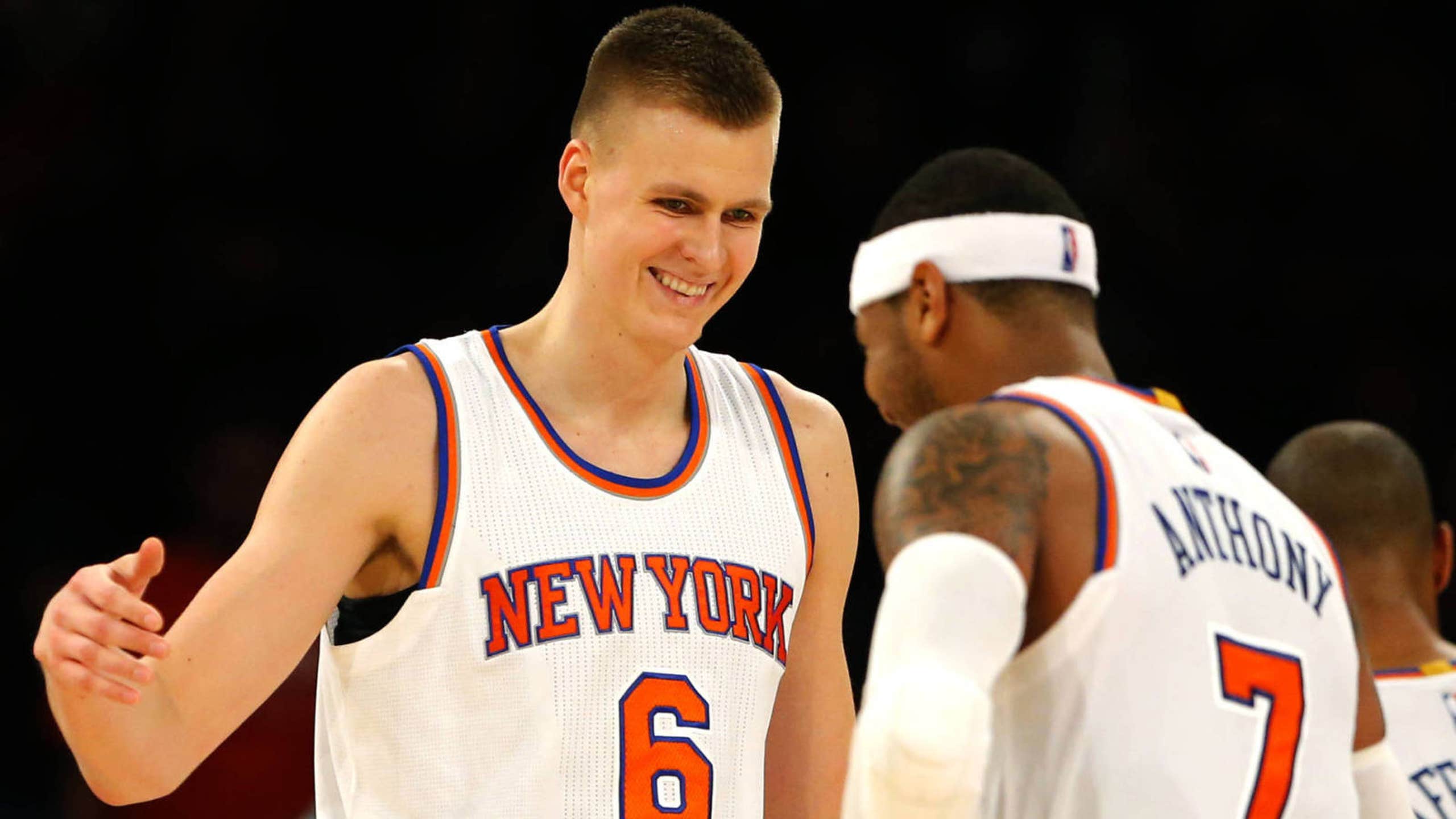 Kristaps Porzingis needs Carmelo Anthony more than anyone realizes
BY foxsports • January 14, 2016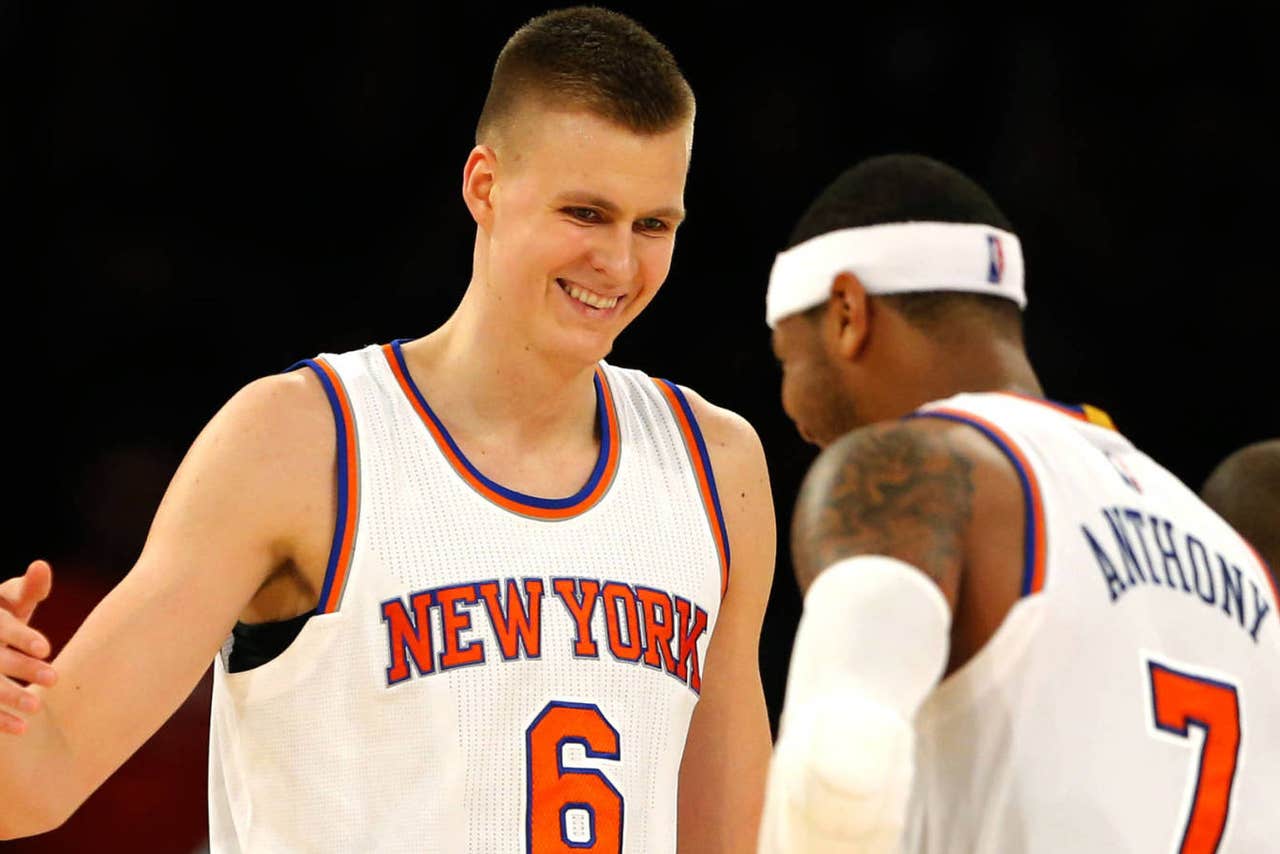 Kristaps Porzingis has been fantastic as a rookie. No one would dispute that or argue otherwise. The 7-foot-3, 20-year-old sensation is one of the clear top-two candidates in the running for Rookie of the Year along with Karl-Anthony Towns.
But though Porzingis seems bound for stardom, he can't carry the Knicks all alone just yet. He needs other players around him, and no one is better alongside him than Carmelo Anthony, who missed Wednesday night's "road" loss to the Nets after rolling an ankle during Tuesday's victory over the Celtics. 
In reality, the Knicks aren't that great when Porzingis plays without Anthony, but when they're together, the product totally changes. 
From Ian Begley of ESPN:
With Porzingis and Anthony on the floor, the Knicks have a net rating of +4.3. With Porzingis on the court without Anthony, New York's net rating is -11.3.
Net rating is simple: It just describes how many points a team outscores another per 100 possessions. A +4.3 net rating with the two sharing the court and a -11.3 one with KP on and Anthony off means Anthony's presence is a drastic 15.6-point swing per every 100 possessions he shares the floor with the Zinger. And it's not just the Knicks who are drastically better when the two are on the floor together. It's Porzingis individually, too.
The rookie is shooting better from the field and from three when Melo is on the court with him. He's also averaging 18.1 points per 36 minutes with him on compared to 16.6 with him off. 
---
---