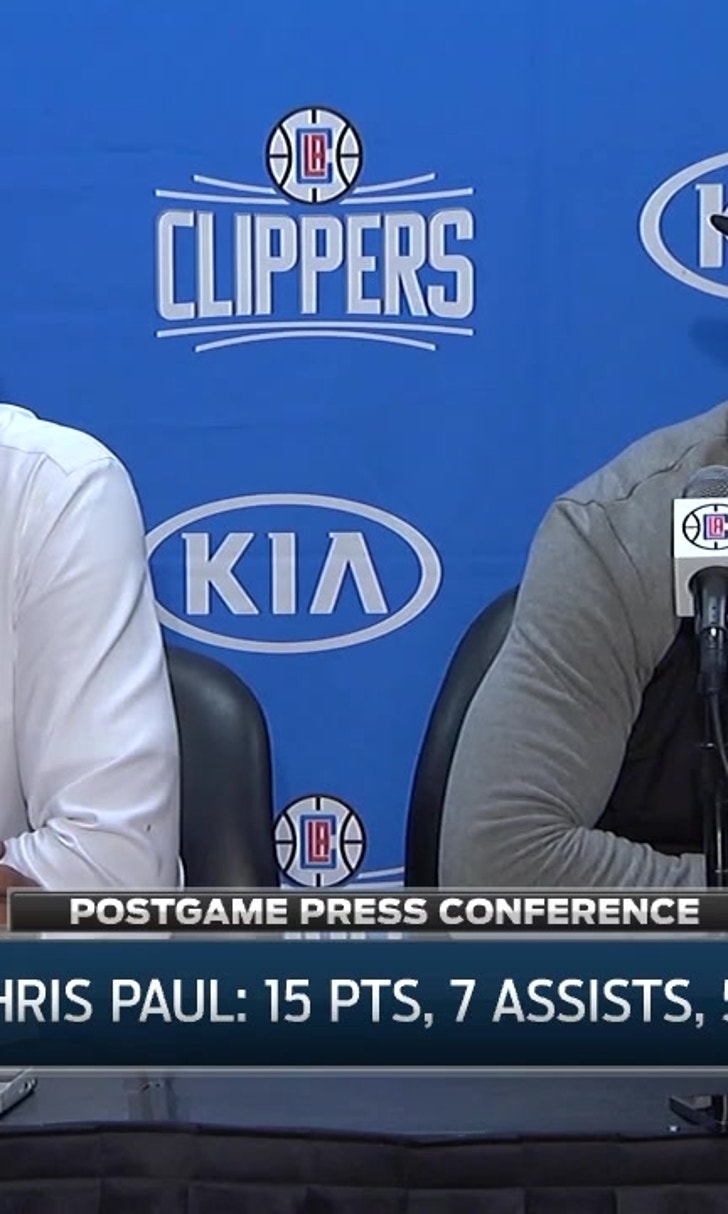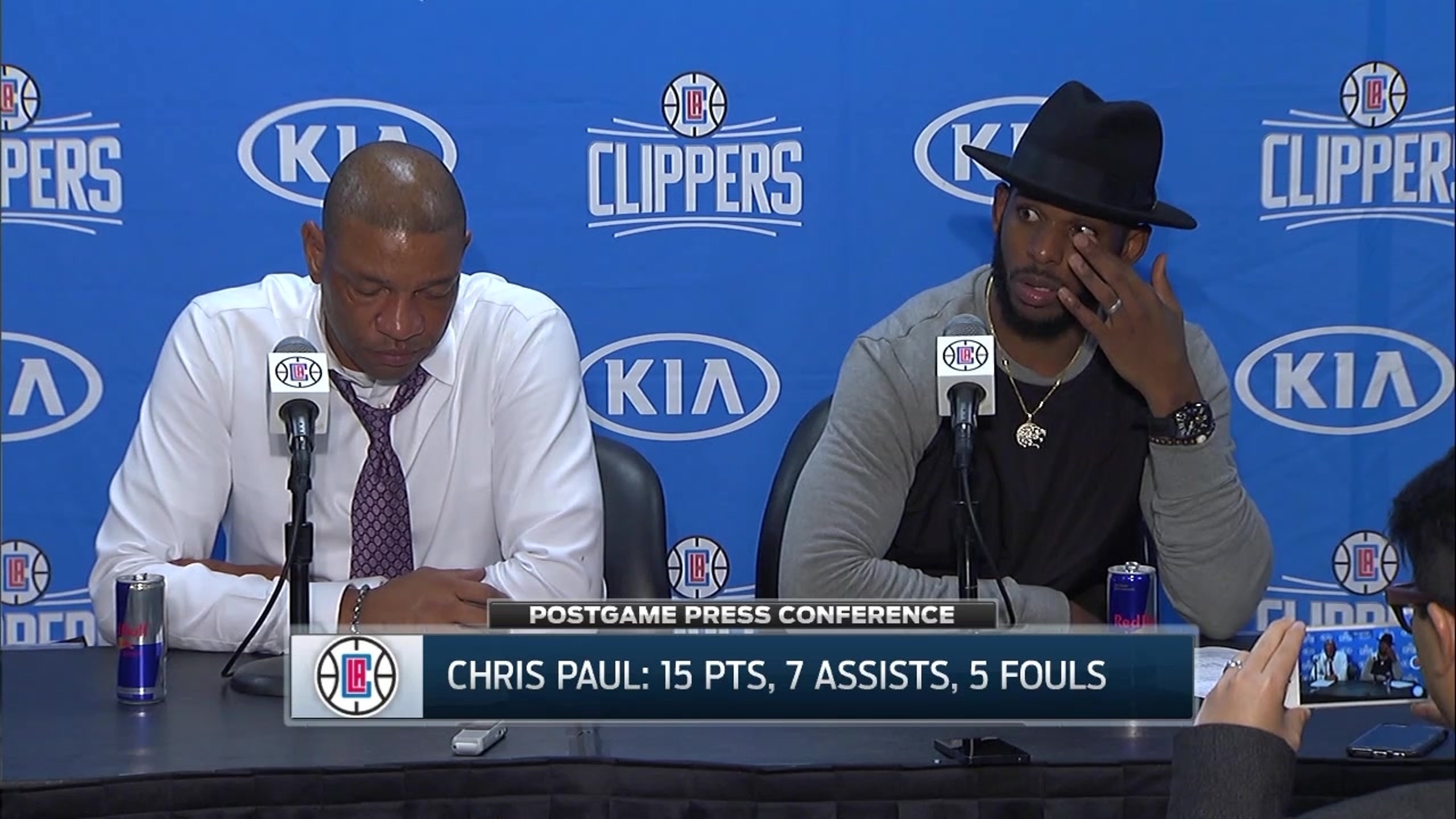 Kings snap shorthanded Clippers' 10-game win streak
BY foxsports • January 17, 2016
LOS ANGELES — Without DeAndre Jordan and Blake Griffin inside, the Clippers were forced to shoot jumpers. The Sacramento Kings were on the perimeter contesting shots and disrupting their looks.
DeMarcus Cousins had 19 points and 13 rebounds, Omri Casspi added 17 points and the Kings stopped Los Angeles' 10-game winning streak with a 110-103 victory on Saturday night.
"It's a big win for us," Cousins said. "We're still making a lot of mistakes as a team and still having a lot of ups and downs this season, so we're just trying to find that consistency."
Rudy Gay added 18 points and Collison had 17. Casspi went 5 for 8 from 3-point range for the Kings.
J.J. Redick scored 22 points, hitting five 3-pointers, and reserve Jamal Crawford added 20 points for the Clippers, who were tied with the idle Spurs for longest active win streak in the NBA.
Chris Paul, who finished with 15 points and five fouls, hit two free throws that drew the Clippers to 104-101 with a minute left. Rajon Rondo turned the ball over on a bad pass, but his former Celtics teammate Paul Pierce tripped and missed a potential tying 3-pointer for Los Angeles. Gay grabbed the rebound, got fouled and made the first before missing the second.
"I will take that 10 times out of 10," Paul said, backing Pierce's attempt.
Cole Aldrich dunked to get the Clippers to 105-103 before they fouled former Clipper Darren Collison. He made both for a 107-103 lead. Pierce's inbounds pass was intercepted by Rondo, who got fouled and hit both free throws, helping the Kings improve to 7-12 on the road.
"They played great," Paul said. "We knew they were a high-scoring team and we never slowed them down."
Aldrich had 19 points and 10 rebounds in his second start for the Clippers, who never led in the second half.
"Chris Paul not playing a lot in the first half kind of gave us some confidence, and they never got the great shots that they normally get," Kings coach George Karl said. "Our guards worked harder tonight than I think I've seen all year."
Sacramento twice led by nine in the fourth before Aldrich's late scoring burst briefly rallied Los Angeles.
"It's a sign of growth," Rondo said. "The last two games we've won with different styles of play. In Utah in the first quarter, I think we had all of our points in the paint. Tonight we shot the 3 and played a good defensive game."
Pablo Prigioni's 3-pointer pulled the Clippers to 82-79 going into the fourth quarter after they had trailed by eight. They outscored the Kings 19-18 in the third despite shooting 27 percent in the period.
The Kings erased a seven-point deficit midway through the second quarter, going on a 24-13 run that produced a 64-60 halftime lead. Collison scored nine points, including a 3-pointer and a three-point play, and the Kings had three other 3s in the spurt.
TIP-INS
Kings: They improved to 2-9 in the second game of a back-to-back, having won 103-101 at Utah on Friday night. ... They shot 55 percent in the second quarter. ... The Kings lost twice to the Clippers in their first three games of the season. ... F Duje Dukan missed his 10th straight game with a bone contusion.
Clippers: They dropped to 9-1 when Redick scores 20 or more points. ... They had a season-high 39 3-point attempts. ... Pierce went over 45,000 minutes for his career, becoming the fifth active player and 17th in NBA history to reach that mark. ... The Clippers had won 15 of their previous 17 against the Kings. ... Jordan missed his second straight game because of pneumonia. ... Injured Griffin was on his feet coaching from the bench in the fourth.
BENCH POINTS
Besides Casspi and Collison, the Kings got seven points from reserve Marco Belinelli and two points and seven rebounds from Kosta Koufos.
"There's a creativity to this roster where if we stay healthy I think we'll get better at winning in different ways," Karl said.
LOSING PAUL
He was limited to nine minutes in the first half because of three fouls. For the game, Paul was 4 of 11.
"I got somewhere to go," he said afterward. "Go to the gym and shoot."
Asked if he was really heading to the gym, coach Doc Rivers answered for Paul: "He's going out to dinner."
UP NEXT
Kings: At Lakers on Wednesday.
Clippers: Host Houston on Monday.
---
---