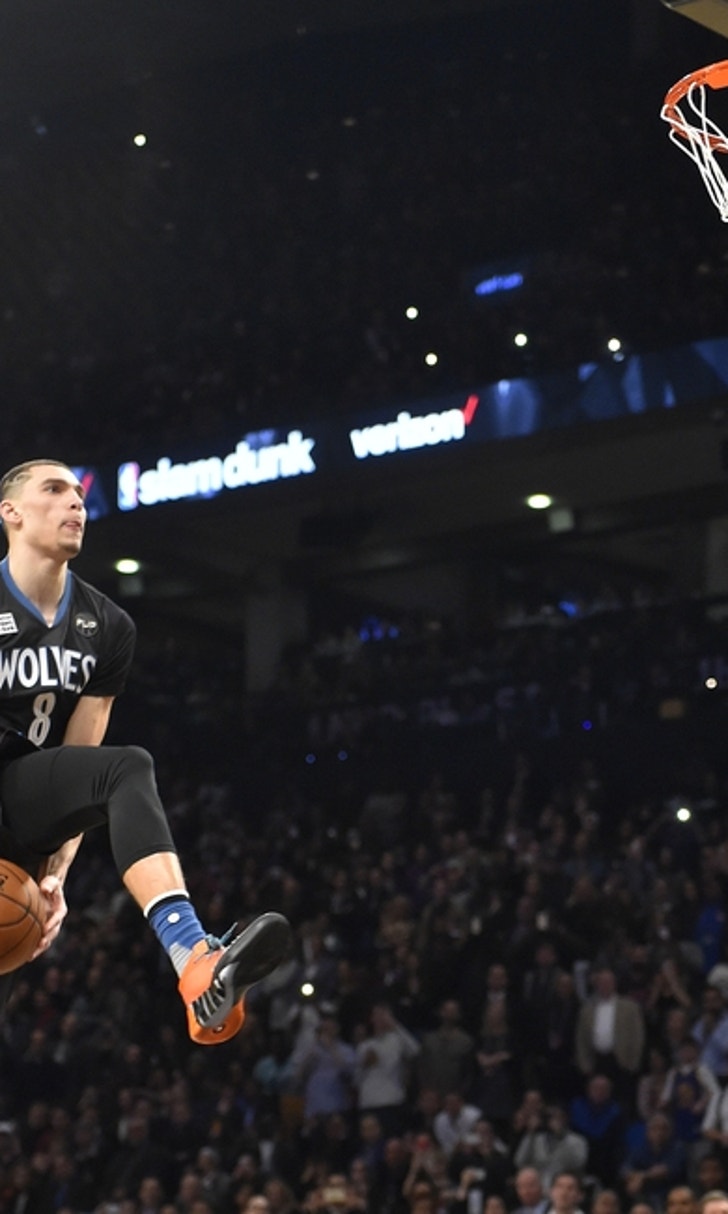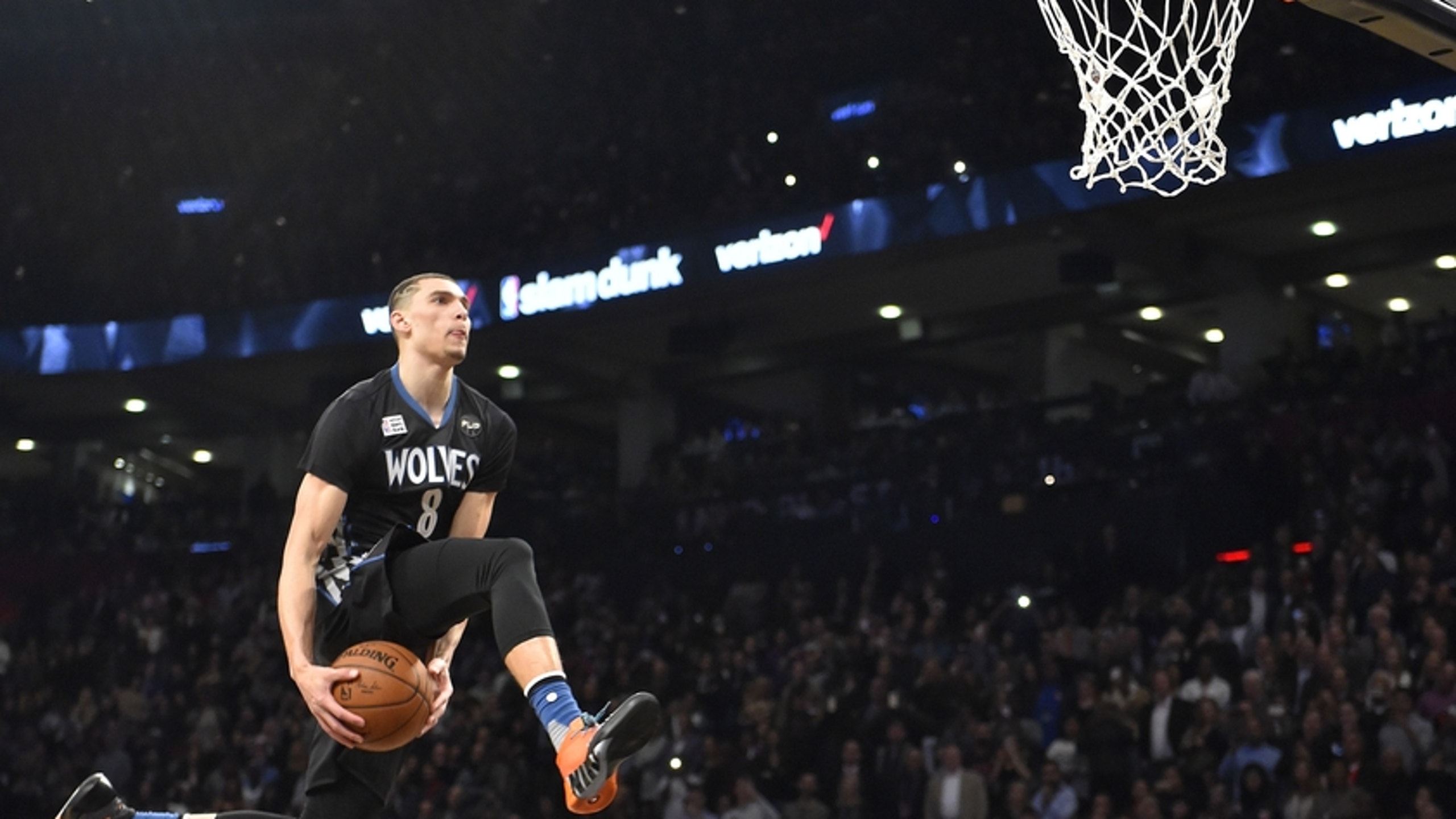 Just how good is the Timberwolves' Zach LaVine?
BY Fansided and Alex Swendig/FanSided via Dunking with Wolves • December 16, 2016
Third-year Timberwolves guard Zach LaVine is having himself a breakout season, scoring over 20 points per game and shooting at a high level through the first third of the season.
Just how good is the Timberwolves' Zach LaVine? Pretty good, actually.
But how good can he be? What's his ceiling on his career? Is this just a hot streak he's on and will he just go back to an inefficient 10-15 points per game?
LaVine is scoring 20.5 points per game on 47.2 percent shooting so far this season, and he should be seriously considered for this year's Most Improved Player award (more on that late on Saturday). A season ago, he scored 14 points per game on 45.2 percent shooting. This season, he's taking 4.5 shots more per game than last season to this point.
Zach has become a better player in virtually every aspect of his game. When he was a rookie, everyone recognized his athleticism as well as his potential. He's 6'-6" with the ball-handling skills of a point guard, a beautiful shot, and the speed of an Olympic sprinter — or at least it seems that way.
So, how good is he? Possibly a top-five shooting guard in the league and a future All-Star in the making. His defense could improve, but it hasn't been bad this season. He holds his own on defense by relying on his quickness and length.
More from Dunking with Wolves
If he really is currently a top-five shooting guard in the league only three seasons into his career, how good could he be? In a few seasons, could he be a guy scoring 26 or 28 points per game? It's very possible.
The athleticism of LaVine can't be mentioned too many times. He's so explosive and just has a knack for getting the ball in the hoop.
Even being this talented, he has room for improvement. He could continue to improve his long-range shooting, he could get bigger and stronger, and he could get better on the defensive end. But don't expect him to flat-line where he is. Zach will continue to get better as his career goes forward.
When the Timberwolves start winning games, people will start to recognize LaVine as the scoring threat he is. Not only is he scoring 20.5 points per game, he's doing this with Karl Anthony-Towns and Andrew Wiggins on the same team as him.
There are only three teams in the NBA that have three players averaging 20 or more points per game: the Timberwolves, the Cleveland Cavaliers, and the Golden State Warriors. That is very good company to be in, but of course the Wolves are nowhere near the two Finals teams from last year in the win column.
This isn't just a hot streak for LaVine, either. He has improved over the last year and it appears likely to stick. It's time to start looking at LaVine as a star in this league, and in short order he should be able to hold his own against players like Klay Thompson and DeMar DeRozan.
Zach LaVine is one of the top shooting guards in the league right now and is only going to improve. He is a player determined to get better and to be successful and because of that, he will continue to grow and become a dominant offensive player.
---
---