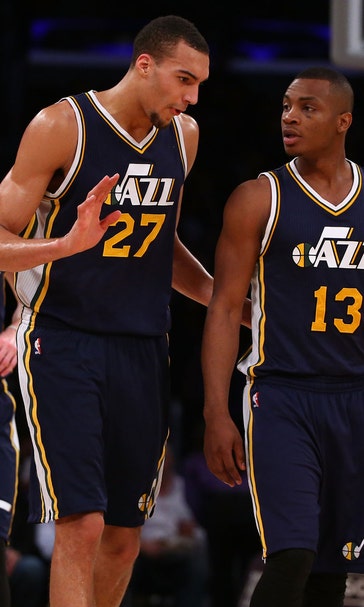 Jazz need to quit with the niceties and start winning
November 14, 2015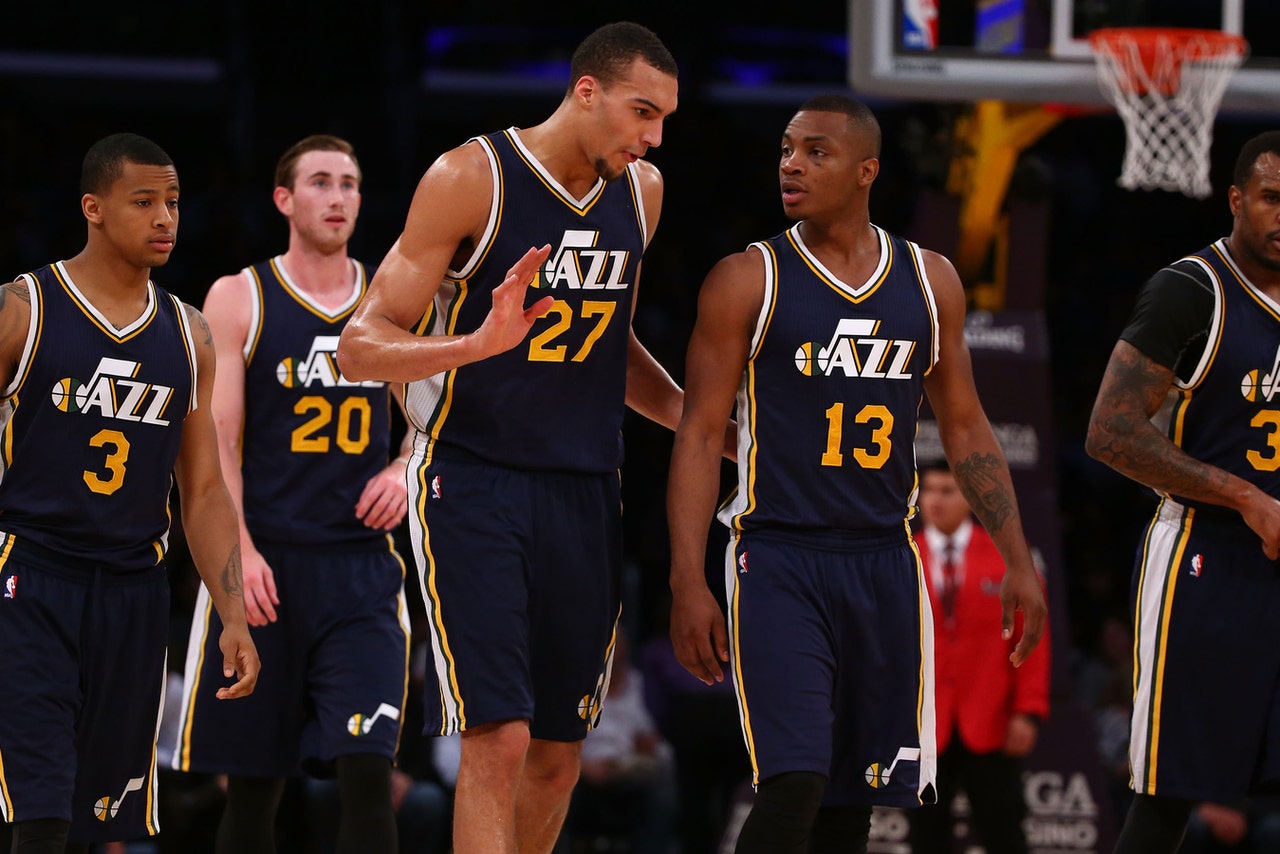 By Jared Woodcox
"Good effort tonight." "Way to fight." "A good loss." "They hung in with them the whole game."
Just a few examples of phrases that might have been reassuring and appropriate for the Utah Jazz team of two years ago, but that needs to stop now. Following the Jazz's back-to-back losses to two strong Eastern Conference squads in the Cleveland Cavaliers and Miami Heat, the overwhelming sentiment from the Utah media, the fans and the players themselves was one of satisfaction with competing and a lack of concern for not grabbing the W.
This attitude would have been appropriate for close Jazz losses in the dismal, rebuilding season of 2013-14 and even during last year's big turnaround, but not anymore. Utah is coming off of a 38-win season, a mere seven games short of the playoff picture after an incredible close to last season. The goal for this season is no longer to merely prove capable of competing, but rather to make the playoffs.
As difficult as it may be, it is a real and obtainable goal for the Jazz this year. However, as long as the "it's OK that we lost because we tried really hard" mentality continues, the Jazz aren't going to build off of what they did last year and won't make the next step. If Utah truly wants to become a real playoff threat, it's no longer good enough to go out and compete. It's time to go out and win.
And that brings about the reality of the losses to Cleveland and Miami. These weren't just losses where the Jazz competed but fell short; these were games that the Jazz were in a position to win but couldn't seal the deal. After being up by nine late in the fourth quarter against Cleveland, Utah fell completely apart and let the Cavs come storming back for the win. Yes, Rudy Gobert tweaked his ankle and couldn't finish the game. Yes, the Cavs have LeBron James. But that doesn't change the fact that it was a devastating loss that should've had the opposite result, not just a heartfelt and applaudable effort.
The game against Miami was similar in that the Jazz were able to battle back to tie the game heading into the fourth but again were unable to finish. In the jam-packed Western Conference, these close victories will very likely doom the Jazz's chances at a playoff spot if left unchecked and unaccounted for.
That brings us to Friday's matchup against the Orlando Magic, which was by far the Jazz's easiest game of this early East Coast road trip — one in which the Jazz were favored to win. Yes, the Jazz were without two starters in Gobert and Rodney Hood and playing in the second night of a back-to-back, but there is still no excuse for the awful and flat-footed start to the game that saw a 22-point deficit in the second quarter. While it can certainly be said that there were reassuring aspects about all three of the Jazz's most recent losses, there is nothing reassuring about losing three games straight, especially for a team with supposed playoff aspirations.
The Jazz clearly have a ways to go before they become a great team. But that greatness won't be achieved until this team believes it can reach it. A critical aspect of building that belief is for everyone surrounding the organization, including the players themselves, to hold the Jazz to a higher standard when they lose. It's no longer "OK" to have a competitive loss. It's no longer enough for them to just put up a fight. It's time for the Jazz to grow up and go beyond just hanging in there. To reach greatness, the Jazz have to believe they can go out and win on any given night and not be satisfied with just a "solid effort."
Utah was off to a promising 4-2 start but has quickly fallen under .500 to 4-5. The road ahead doesn't get any easier as the Jazz's next seven games include matchups against the Hawks, Raptors, Mavericks, Thunder, Clippers, Pelicans and Warriors.
It was already established last year that this never-say-die Jazz squad can hang in with any team in the league. This year it's time to prove that they can actually find a way to win no matter the opponent, no matter the length of the road trip, no matter how many games in a matter of days. Now of course in the NBA, no team is going to win them all, but if the Jazz truly want to reach their potential, they'll need a major readjustment in attitude and expectation.
As soon as the Jazz elevate their level of play to match the high expectation that should be surrounding them rather than simply settling for mediocrity, it will be a critical step in the right direction.
More from isportsweb.com:
---
---