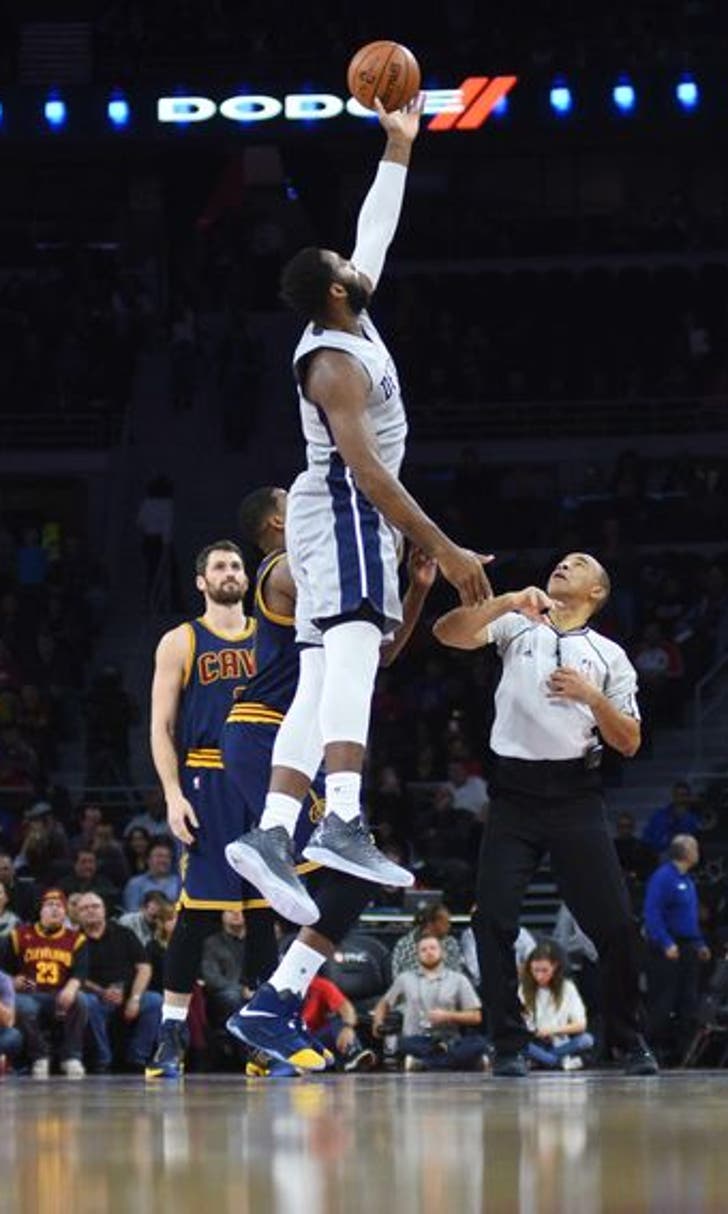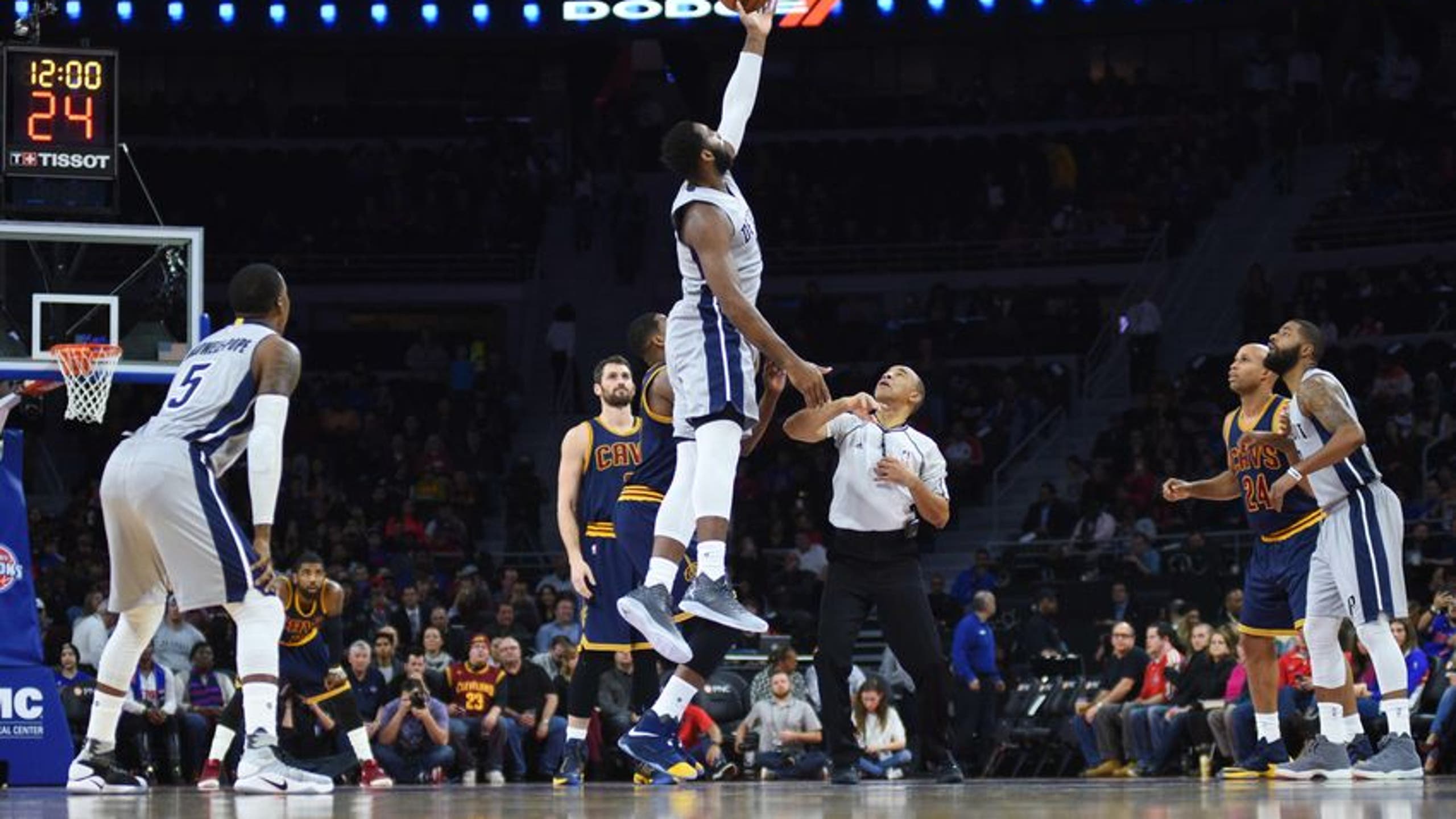 Grades: Detroit Pistons rout Cleveland Cavaliers
BY Fansided and Ryan Love/FanSided via PistonPowered • December 27, 2016
The Detroit Pistons (15-18) gashed the Cleveland Cavaliers (23-7) 106-90 at the Palace Monday night. This victory snaps the five game losing streak the Pistons had coming into the game.
The Detroit Pistons (15-18) dominated the Cleveland Cavaliers (23-7) playing without LeBron James 106-90 Monday night. Tobias Harris led all scorers with 21 points after coming off the bench for the second night in a row.
The Pistons defense thrived most of the night. The Cavs shot just 38 percent on the night from the floor, and had 22 forced turnovers. The Pistons have now scored a total of 62 points off 45 forced turnovers in their last two games.
The offense saw rare success from beyond the 3-point line as well. The Pistons tied their season-high with 16 made 3-pointers on 28 attempts.
As Stan Van Gundy pointed out at his postgame press conference, the Pistons struggled on shots closer to the basket. They shot just over 44 percent from the floor. However it is promising to see their shooters come alive from long-range against a fatigued Cavs team on the second night of a back-to-back.
Here are your player grades from Monday night's win:
Reggie Jackson
PG, Detroit Pistons
BReggie Jackson played scored just 13 points in 30 minutes Monday night. Jackson's comeback seems to still be a work in progress, though he did have a few nice looking drives to the basket. He was two-for-three from beyond the arc, but only took nine total shots all game. Overall he was effective, but did not stand out by any means.
Kentavious Caldwell-Pope
SG, Detroit Pistons
A-Kentavious Caldwell-Pope had a very efficient night on both ends of the court. Pope was one-on-one with Kyrie Irving for most of the night, and held him to 18 points on 20 shots. Holding a player the caliber of Irving to under 20 points is no easy feat, yet Pope did it while remaining active on offense as well. He scored 18 points on 7-for-11 shooting, including over 66 percent shooting from 3-point range.
Marcus Morris
SF, Detroit Pistons
C+Marcus Morris was average at best for the majority of the night. The Cavs rested LeBron James so one might have expect Morris to see more success, but he scored 15 points 6-for-16 shots in 36 minutes. Morris was solid defensively, but again that would have likely been a different story would James have played.
Tobias Harris
PF, Detroit Pistons
A-Tobias Harris thrived coming off the bench for the second game in a row, scoring over 20 in both games. His 21 points led all scorers and was 3-for-6 from beyond the arc. Harris has been a menace against the Warriors and now the Cavs second units by creating his own shots at will. While he may still have all the skill of an NBA starter, Harris is a necessary addition to a Pistons bench that struggles to score consistently.
Andre Drummond
C, Detroit Pistons
C+Andre Drummond had a relatively quiet double-double Monday night. His 17 rebounds shows the extent of his effectiveness against the Cavs, but his 11 points on 15 shot attempts reflects the overall struggle the Pistons had around the basket.
Jon Leuer
PF, Detroit Pistons
B+Jon Leuer got his second start in place of Tobias Harris and made what he could out of some early foul trouble that forced him to the bench for some time. Leuer had 13 points on 11 shots, including 2-for-3 from deep. The success of both Leuer and Harris in their new roles will likely keep them there at least for the next few games.
Ish Smith
PG, Detroit Pistons
C+Ish Smith had a solid outing off the bench in 17 minutes. As Reggie Jackson comes closer to his old self, Smith will likely see less action on Jackson's more effective nights. Smith had nine points and five assists, but was most effective on defense against a fatigued Cavaliers backcourt.
Stanley Johnson
SF, Detroit Pistons
CStanley Johnson has put together a couple decent performances in limited minutes since his one-game stint in the D-League Grand Rapids Drive. Johnson scored just three points on four shots, but played well on defense in his 11 minutes of playing time.
Aaron Baynes
C, Detroit Pistons
CAron Baynes stuck to his role Monday night in relief of Andre Drummond. Baynes scored just two points, but was plus-11 on the floor and earned praise postgame from his coach for his defensive switching in his 11 minutes.
Stan Van Gundy
Head Coach, Detroit Pistons
The Pistons will host the Milwaukee Bucks (14-15) Wednesday night at the Palace.
More from PistonPowered
This article originally appeared on
---
---