Dad uses sign at Cavaliers game to deliver ruthless lesson to son
March 24, 2017

People bring signs to NBA games for many reasons. But at the Cleveland Cavaliers-Charlotte Hornets game on Friday, one man employed his as a way to deliver the harshest dose of tough love to his child.

And while we don't know the story of this man, given this sign it appears that he is using his prime Spectrum Center seat as a teaching moment for his scholastically underperforming son. But man, is it ruthless: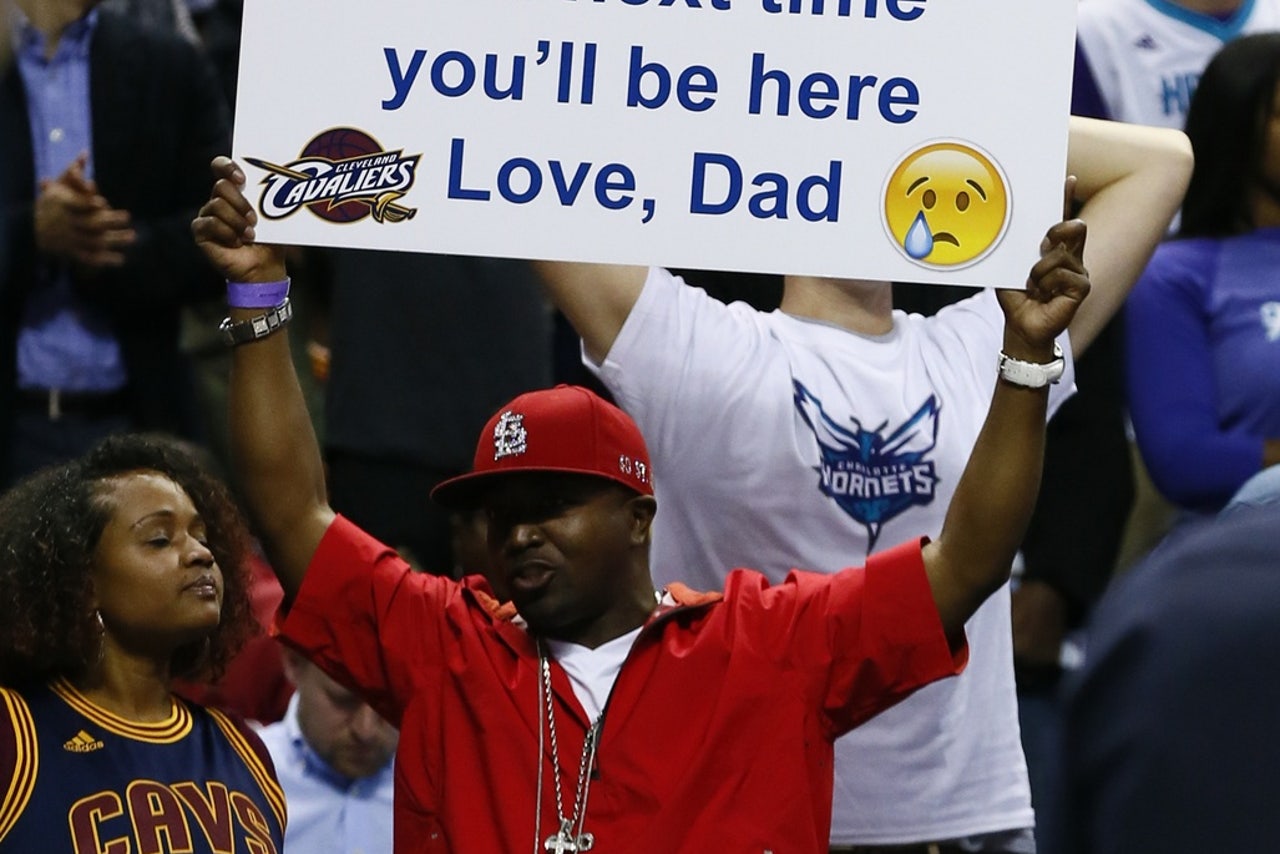 Considering that there was a Cavs logo at the bottom corner probably meant the son was a Cleveland fan, with a limited amount of chances to see LeBron James and the rest of the starters play live in North Carolina.

One wonders if he wore that St. Louis cap out of spite.

And that crying emoji in the bottom corner? Brutal.


---
---