National Basketball Association
National Basketball Association
Clippers-Mavericks Preview
Updated
Mar. 4, 2020 12:12 p.m. ET

The Los Angeles Clippers have taken to firing up 3-pointers at a pretty eye-catching rate lately with varying results, but they might want to keep with the habit for one more game.
Teams have been doing that against Dallas with plenty of frequency, and the outcomes are negative for the Mavericks more often than not.
Dallas begins a three-game homestand Monday night hoping to avoid a three-game losing streak while the Clippers need a win to dodge consecutive losses for the first time since before Christmas.
The Clippers (40-21) haven't lost consecutive games in 2 1/2 months - which is surprising considering Blake Griffin has only played once in that span - going 24-8 since a three-game skid from Dec. 18-21.
Three of those losses have come in the last seven games with Los Angeles attempting an average of 31.7 shots from beyond the arc, which is higher than any team's season mark. But they've won once in the last six games they've attempted 30 or more. That includes Saturday's 107-97 home loss to Atlanta after being limited to 42 second-half points.
"We just let them back in it," said Chris Paul, who has averaged 24.6 points and 11.6 assists with eight double-doubles in his last nine games. "I had some bad turnovers, and we just didn't have it tonight. Low energy. It's too late in the season to have letdowns like the one we had. That can't happen."
It did the last time out against the Mavericks with Los Angeles building an eight-point lead after one quarter only to be held to 19 points in the second of a 118-108 Dallas win on Nov. 11. Dirk Nowitzki had 31 points on 11-of-14 shooting and 5 of 6 from beyond the arc, and Paul was held to 11 points on 2 of 11. In his last three games against Dallas, Paul has averaged 10.3 points and 7.7 assists while shooting 37.0 percent.
The teams have split two games this season with the home side winning each, and the Mavericks (33-30) have taken the last two played in Dallas by an total of 40 points while shooting 58.1 percent.
Of the nine teams yielding at least 25 3-point attempts per game, the Mavericks' 33.7 percent opponent mark is the lowest, but it's not taking a ton of success from deep for teams to beat them. When opponents put up at least 25 3s and make more than a third of them, Dallas is 7-13.
One of those was Sunday's 116-114 overtime loss in Denver after D.J. Augustin's 3 tied the game with 29 seconds remaining in the extra period.
"You know, we've got to lead the league in being up three and catching 3 balls," Nowitzki told the team's official website after finishing with 30 points and hitting 5 of 8 from long range. "You know, we're a veteran team, and we don't show it lately down the stretch. If you're up three, you've got to protect the 3-point line, and we haven't been doing a good job. And when you leave yourself open to that, it goes to OT and anything is possible."
Dallas has shot 50.1 percent on a five-game stretch, all against under-.500 teams, but has only a 3-2 record to show for it. The Mavericks have won one of their last seven games against teams above that mark and are 4-10 against the five teams leading them in the Western Conference - Golden State, San Antonio, Oklahoma City, the Clippers and Memphis.
Los Angeles is 4-6 against the other teams in that top six.
---
---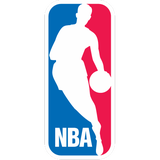 Get more from National Basketball Association
Follow your favorites to get information about games, news and more
---