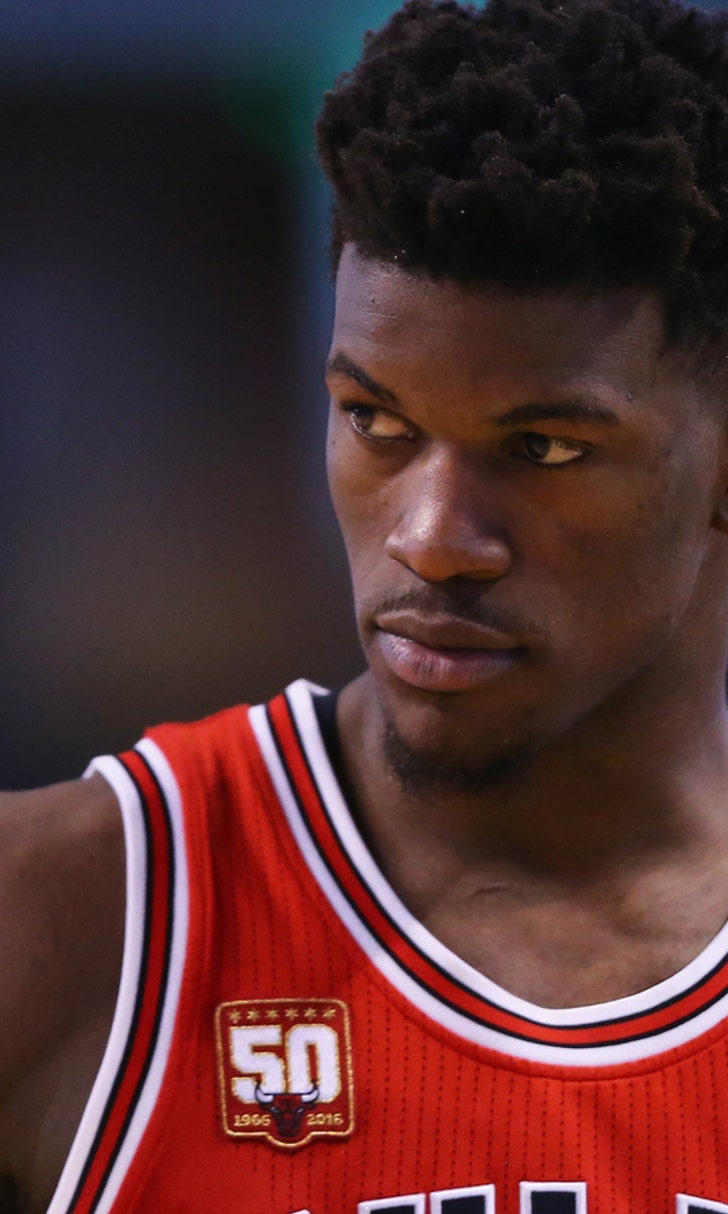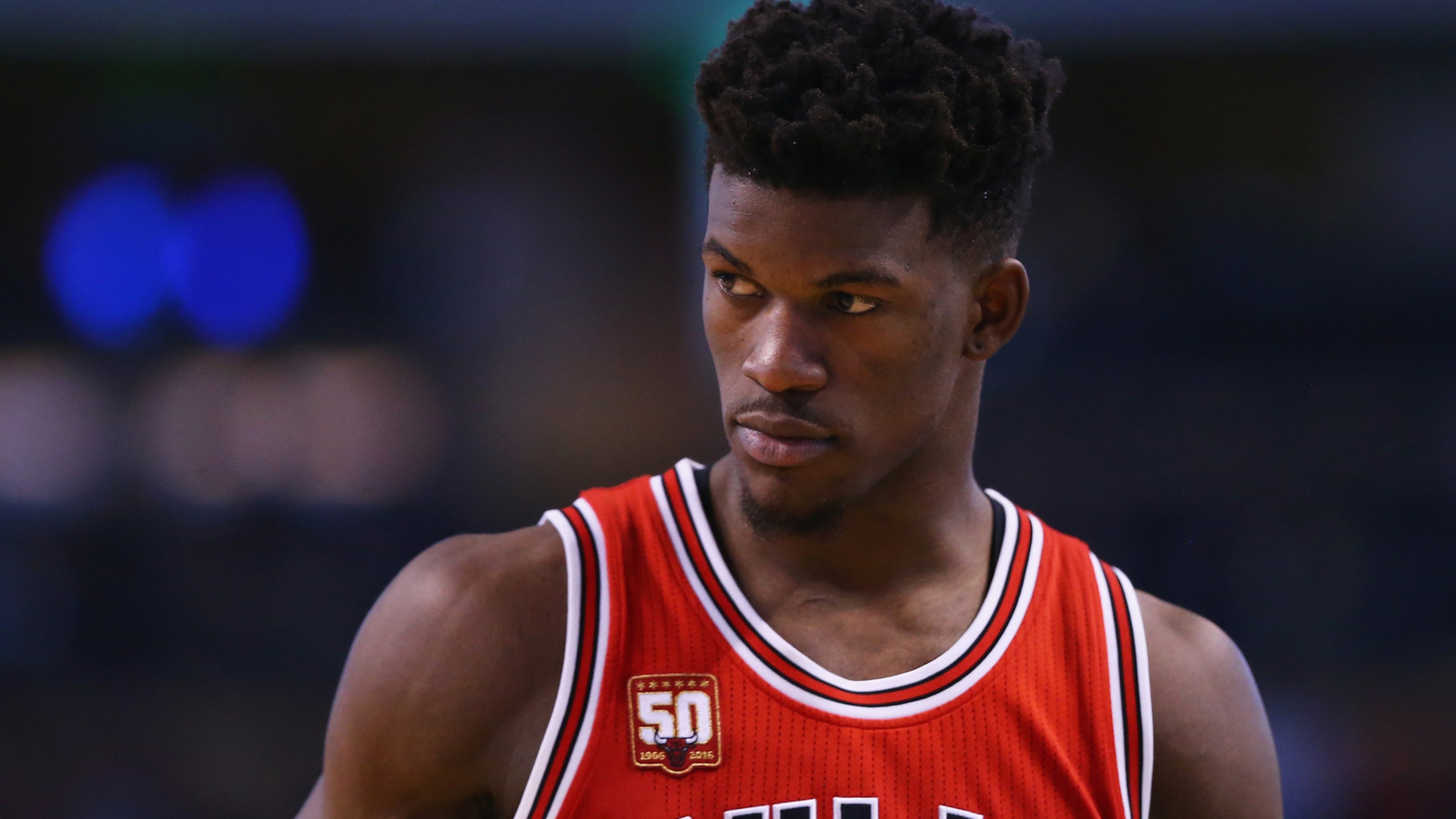 Bulls looking more like contenders with 6 wins in row
BY foxsports • January 8, 2016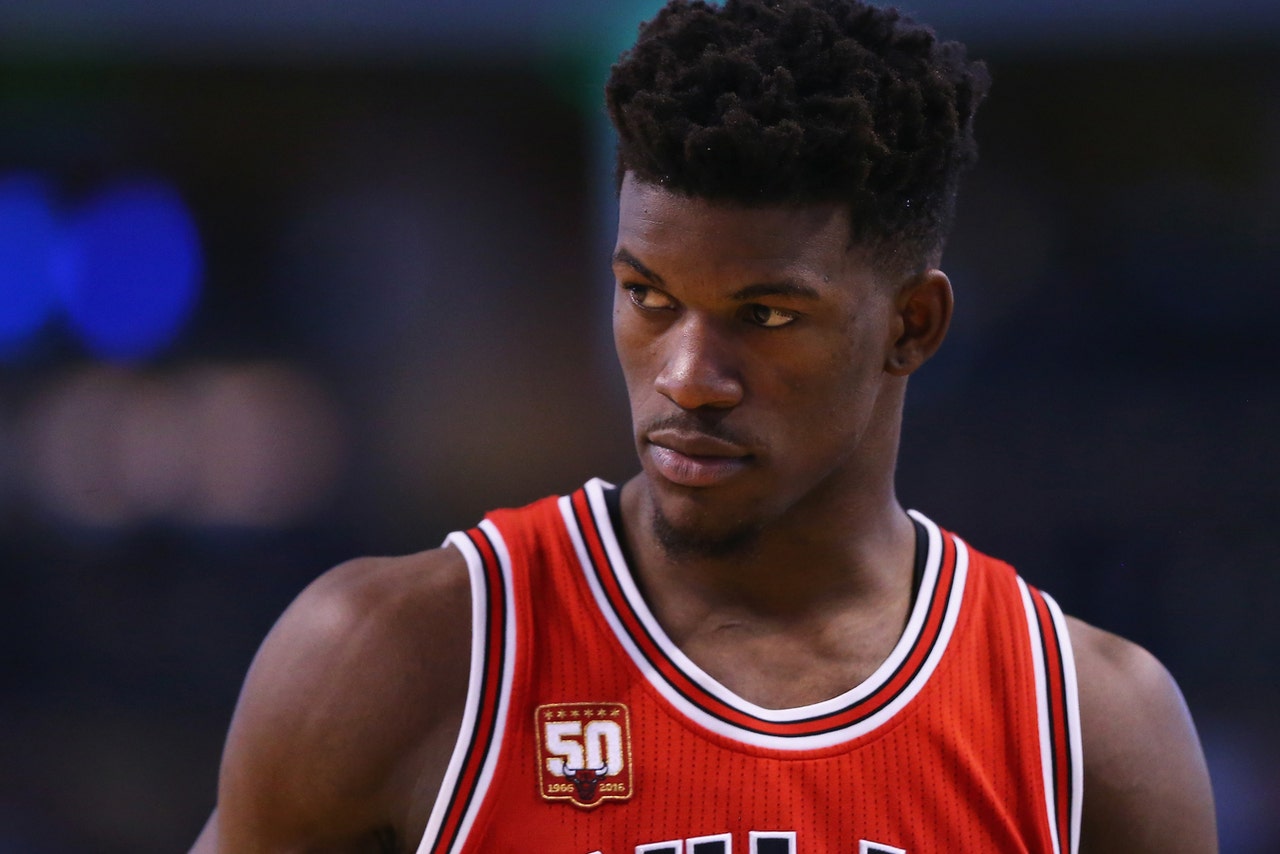 CHICAGO (AP) The Chicago Bulls had just suffered an ugly loss to the New York Knicks at Madison Square Garden and Jimmy Butler took aim.
He called out first-year coach Fred Hoiberg in his postgame interview with reporters, saying players needed to be held more accountable and ''coached a lot harder at times.''
It was an eye-opening comment that raised questions about the chemistry in the locker room, whether management made the right move by giving Butler a maximum contract in the offseason and whether a shakeup was coming.
''That's way back in the past,'' Butler said.
That loss three weeks ago sure does seem like a long time ago: The Bulls enter Saturday's game at Atlanta in second place in the Eastern Conference, having won a season-high six in a row and seven of eight.
They dropped a game to Brooklyn following that loss to the Knicks on Dec. 19, but since then, they've been rolling. The turnaround started with a victory at Oklahoma City on Christmas Day, and after losing to Dallas the following night, it's been nothing but wins for Chicago.
Butler is on a tear, averaging 28.8 points the past five games.
Derrick Rose is averaging just under 20 points in his past five games.
Pau Gasol is contributing in a big way. Rookie Bobby Portis is emerging and the offense is starting to hum.
''We'll always keep working at it,'' Hoiberg said. ''That's the big thing. We've got to go out and stress everything, all the things that are important. ... It's continuing to get the ball moving. When we have our struggles, it's when we hold the ball. It's when we have too much isolation.''
While it's far too soon to plan a parade, this more like what Chicago envisioned.
The Bulls hired Hoiberg away from Iowa State following a falling out with former coach Tom Thibodeau. They wanted a faster pace, a more freewheeling style, and while it hasn't been the easiest transition, the ride has been smoother of late.
Chicago has gone from 21st to 11th in the NBA in points per game since Dec. 15. And while the Bulls rank near the bottom of the league in fast-break points this season, they have been among the most efficient teams on offense the past three weeks.
In the 12 games since Dec. 15, they are averaging 106.2 points per 100 possessions - seventh in the league. They have also scored more than 100 points the past nine games.
''I'm not worried about offensively, to tell you the truth,'' Rose said. ''I'm worried about our defense and the way that we rebound the ball. If we rebound the ball the right way, we shouldn't have to call many (plays) on the offensive end.''
As long as they push the tempo.
That's been a sticking point at times this season, with Hoiberg prodding Rose to get the ball past halfcourt in three seconds in order to make the offense move faster.
Rose insisted that's just fine with him.
''I love it,'' he said. ''I've been playing this pace my entire life and I'm just trying to get back used to it.''
The recent run is encouraging for the Bulls as they approach the season's halfway mark. But they have a busy stretch coming up.
After the trip to Atlanta, they play four games in five nights starting with Washington at home on Monday. There is a visit from Golden State on Jan. 20, and LeBron James and the rest of the Cavaliers are always lurking in the Eastern Conference.
The Bulls will ultimately be judged on their postseason success, and they are 0 for 4 when it comes to knocking out King James, whether he was with Cleveland or Miami.
That's a concern for later, though.
A team that produced mixed results and looked more run-of-the-mill is at least showing signs that it could be a threat down the road.
The Bulls are getting contributions from a wide range of players. Rose and Butler seem to be more in tune, too.
''We have a lot of talent,'' Gasol said. ''There's no question about it. A lot of skill, depth. But the thing to us is ... bringing that competitive edge. (We need) to come out and be the aggressor, the team that sets the tone. Those are the things that make a difference in this league.''
---
---