Al Horford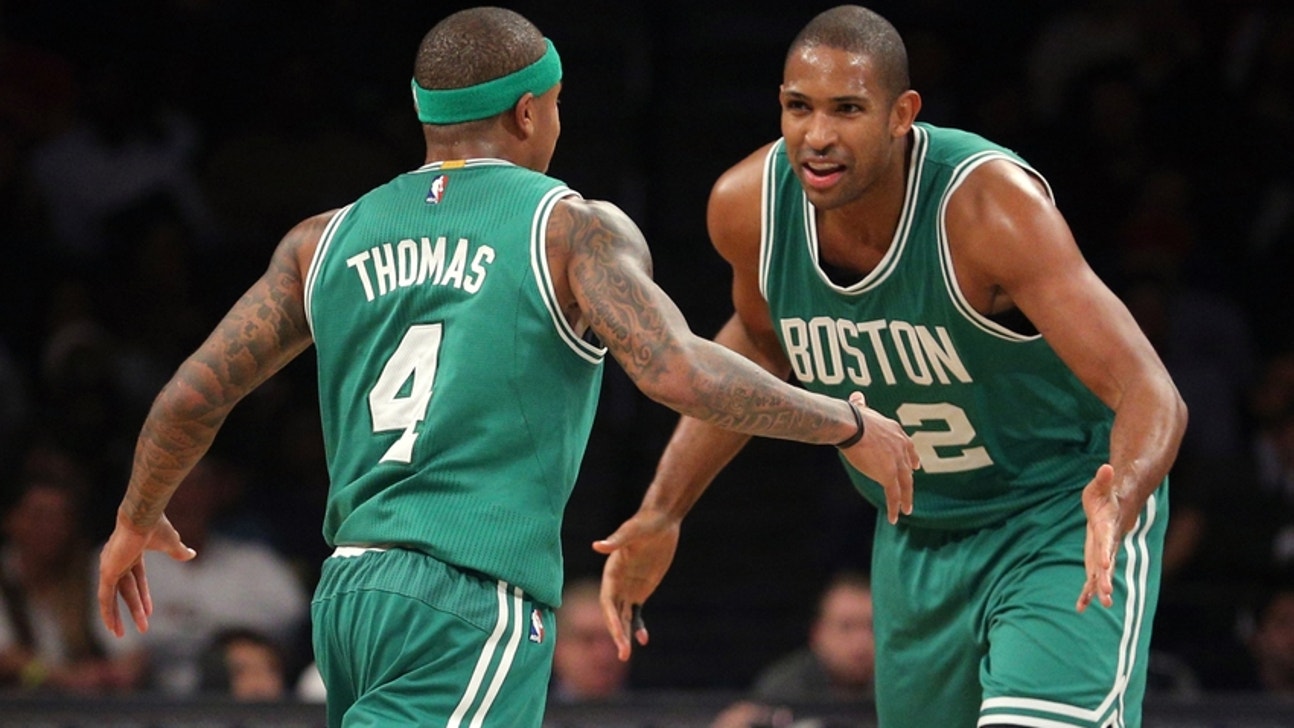 Al Horford
Boston Celtics: Do You Buy The C's As A Threat To The Cavs?
Updated
Mar. 4, 2020 9:49 p.m. ET

Fansided, Ryan Magdziarz/FanSided via Sir Charles In Charge
Are we buying the Boston Celtics' 19-13 start this season? Are we buying them being a serious threat to the Cavs in the East?
The Boston Celtics are red-hot, winning six of their last seven games. All of those seven games were within 10 points or less, four of the wins coming on the road.
Brad Stevens, in his 4th year as head coach, has his guys battling on both ends of the floor and sitting at 3rd place in the Eastern Conference.
Even though the Celtics haven't been the dominant force we all expected them to be this season, you should buy their recent awakening.
More from Sir Charles In Charge
Isaiah Thomas is proving why naming him to the All-Star team last year was no mistake. He's playing like he wants to be starting in that game for the Eastern Conference this year. Thomas is averaging 27 points per game, which is good enough for 7th in the league in scoring.
Oh, and by the way he's 5-foot-8.
The way he shields his defender with his body and is able to score at the rim in traffic is incredible. He is 6th in the league at free throw attempts with 8.75 per game (hitting 89%). He also averages 6.3 assists to go with all of his scoring. IT4 is the obvious leader of this under the radar Boston team.
As good as Thomas has been, the most improved player of the year so far is Avery Bradley. He has been an absolute monster in every stat category this season, and is the main reason why Boston has 19 wins already. Not only has he upped his scoring productivity to 18 points per game (three more PPG than last year), and his rebounding to seven rebounds per game (four more RPG than last year), but he is continuing to be a lockdown defender on the perimeter which often goes overlooked.
Avery is shooting 41 percent from three-point range (25th in the league), often being the fill guy on the wing after IT4 and Al Horford run the high pick-and-roll. This creates great spacing, and room for Isaiah to create off the dribble.
Having him and Jae Crowder on the wings being able to guard multiple positions is a true luxury. Both Bradley and Crowder are long, strong, and laterally quick which allows the Boston Celtics to put them on LeBron James, Paul George, Carmelo Anthony, and other top name wing scorers in the East.
Crowder has been a valuable piece to the Celtics this year with his ability to be annoying (in a great way). His main purpose so far this season has been to not let the opposing star player breath.
Brad Stevens has made it apparent that they dont need Crowder's production offensively nearly as bad as they need it defensively. He has the ability to get down and guard almost any position on the floor 1-4. Having that type of versatility makes Crowder a gem of an asset.
Al Horford has been a huge pick up for Boston. No question, they needed at least one post presence and when healthy, Horford gives them that in spurts. Not only is he a dominant low post scorer, but he is a lethal pick and pop stretch-5.
Horford is shooting 46 percent from the field and 83 percent from the free-throw line. After he pops from setting the high ball screen, opposing centers have to come out and keep him honest from the perimeter. Horford has sneaky athleticism, and is able to take a couple dribbles into the paint after a slow and clumsy close out.
His playmaking is underrated too, similar to the rest of his skill set. He averages five assists a game, 1st in the league among centers. This is a huge reason for the great ball movement the Celtics offense possess. The ball never gets stuck in one players hands for too long. The offense is a smooth, well oiled machine, 3rd in the NBA in team assists.
This year's Celtics team doesn't win 19 games up to this point without their bench. They're getting great production from backup point guard Marcus Smart. I turn on NBA league pass and one thing I see every single time while watching the Celtics is Marcus Smart making a game-winning play.
It could show up on the stat sheet, or it may be something that goes unnoticed to most. His hustle is unmatched, his willingness to do the dirty work and earn more minutes is unlike anyone I've seen in recent memory. Every team would love to have a bulldog/spark plug off the bench like Smart. He finds ways to get the job done.
That's been the biggest takeaway ive gotten from watching this gritty Boston team. They have players that aren't the prettiest. Their personnel isn't flashy, but they get after you. They compete with every team with the same intensity night in and night out. That's a direct reflection of the coaching staff and what they ask out of their players.
I am buying this Boston Celtics team to be successful this year and make a playoff push. Maybe not buying them threatening Cleveland quite yet, but their future is as bright as any teams. Jaylen Brown will continue to improve as a young athletic wing that can score and defend multiple positions. His growth, as well as having the Brooklyn Nets first round pick in the 2017 NBA Draft, look to be massive pieces in Boston's journey to dethrone the King in Cleveland sooner rather than later.
---
---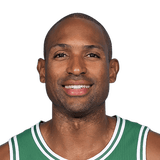 Get more from Al Horford
Follow your favorites to get information about games, news and more
---