Billups, Wallace reportedly to have numbers retired by Pistons
October 29, 2015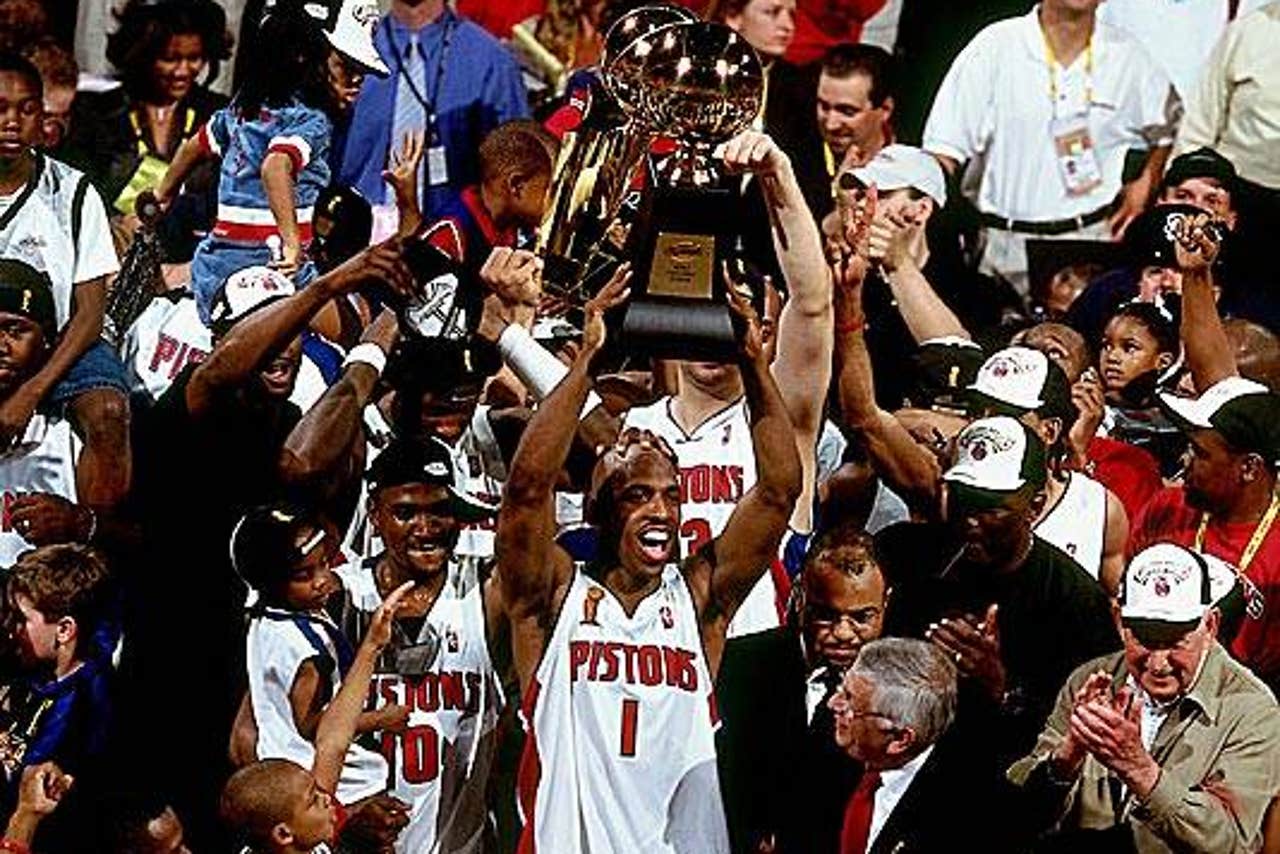 Two of the most important players during the Pistons' 2004 championship run reportedly will be honored this season.
Chauncey Billups and Ben Wallace will have their numbers retired at two separate ceremonies, according to the Detroit Free Press.
Billups spent six-plus seasons with the Pistons, helping them reach back-to-back Finals appearances. Nicknamed Mr. Big Shot for his numerous clutch moments, Billups, who was named Finals MVP in 2004, turned around his career when he joined the Pistons in 2002. He played for four teams in his first five NBA seasons before landing in Detroit, where he became the leader of a Pistons squad that reached the Eastern Conference finals six consecutive seasons.
Wallace was the defensive force behind the Pistons' success during those playoff runs. He was named Defensive Player of the Year four times, led the league in rebounding twice and blocks once.
Currently, point guard Reggie Jackson wears Billups' No. 1 and Stanley Johnson has Wallace's No. 3.
---
---