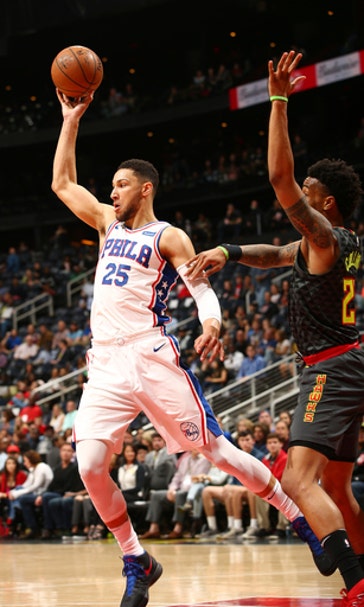 76ers set team with 15th straight win, 121-113 over Hawks
April 10, 2018
ATLANTA (AP) The Philadelphia 76ers have accomplished so much in this remarkable turnaround of a season.
Brett Brown doesn't want them letting up now.
The 76ers set a franchise record with their 15th consecutive victory and moved to the brink of clinching the No. 3 seed in the Eastern Conference, holding off the Atlanta Hawks 121-113 on Tuesday night.
JJ Redick scored 28 points and the 76ers got huge contributions off the bench from two former Atlanta players. Ersan Ilyasova scored 26 points and Marco Belinelli added 20.
How significant is a 15-game winning streak?
Just two years ago, the 76ers won 10 games all season .
''We all are greedy,'' said Brown, the coach who was there for the bad times and now is getting to savor what has become one of the NBA's most compelling stories. ''We want more. I want more. I tell my team that all the time. This is when the fun begins.''
The 76ers overcame a tough outing for rookie star Ben Simmons, who missed the morning shootaround after coming down with the stomach flu. He was feeling better by game time but still seemed a bit out of sorts, finishing with 14 points, 10 rebounds and six assists before fouling out with 7 seconds remaining.
Simmons picked up a technical in the third quarter for arguing all the way down the court about a call that didn't go his way.
''We had some lapses tonight where we didn't play that well,'' he said. ''But we held it together.''
His teammates helped pick up the slack. Redick hit 6 of 9 from beyond the 3-point arc , while Ilyasova and Belinelli - who started the season in Atlanta but were dumped by the rebuilding Hawks - combined for nine 3-pointers.
Philadelphia went 17 of 37 beyond the arc.
Now, the 76ers can lock up the East's third seed with a home victory over Milwaukee in the regular-season finale Wednesday night.
''We have a real opportunity that we don't want to let slip,'' Brown said. ''We can control our own destiny. We're not a prisoner to other people's events. That, in and of itself, is rare and not to be taken for granted.''
The Hawks were long ago eliminated from playoff contention, closing out their worst season since 2005 with a record of 24-58.
They can only hope that a few painful seasons lead to the same outcome that occurred in Philadelphia.
''We've just got to figure out what we need so we can come back next year stronger,'' said Taurean Prince, who led the Hawks with 27 points. ''We don't want to be in this position again.''
TIP-INS
G T.J. McConnell went down hard midway through third quarter after running into Dewayne Dedmon's pick near the top of the key while trying to keep up with Prince. It wasn't exactly a fair fight - Dedmon outweighs McConnell by 55 pounds. McConnell was down for a couple of minutes before walking slowly to the bench. He was able to return, though he failed to score in 19 minutes. ... Philadelphia's last loss was March 13 at home to Indiana. In all, the 76ers have won 26 of their last 31 games.
Hawks: Rookie G Antonius Cleveland fouled out of the game after playing just 13 minutes. ... Atlanta was outrebounded 54-39. ... As if to drive home the rebuilding process, the Hawks played four rookies in their final game of the season.
INJURY UPDATE
Philadelphia forward Dario Saric went out in the opening minute after a shot to the face left him with a cut lip and chipped tooth. It's not known when he'll be able to return, but Brown sounded a bit concerned with the playoffs approaching.
''It's not an ideal time of year to lose a starting player,'' the coach said. ''Not having Dario tonight hurt us.''
RECORD NIGHT
Prince set a franchise record with 18 3-point attempts, which drew some ribbing from teammate John Collins.
''That's a 1 and an 8,'' Collins said when Prince expressed surprise that he took so many.
He broke the mark of 16, which was set twice in the mid-1990s by Mookie Blaylock.
Unfortunately for the Hawks, Prince connected on just six of his shots beyond the arc.
''Maybe next year I can get the record for the most made,'' he said.
UP NEXT
76ers: Returns to Philadelphia to close out the regular season with what could be a first-round playoff preview. Milwaukee holds a 2-1 edge in the season series, with each team holding serve on its home court.
Hawks: It's on to 2018-19 for Atlanta, whose 10-year playoff streak pretty much ended before the season began.
---
Follow Paul Newberry on Twitter at www.twitter.com/pnewberry1963 . His work can be found at https://apnews.com/search/paul newberry
---
For more AP NBA coverage: https://apnews.com/tag/NBAbasketball
---
---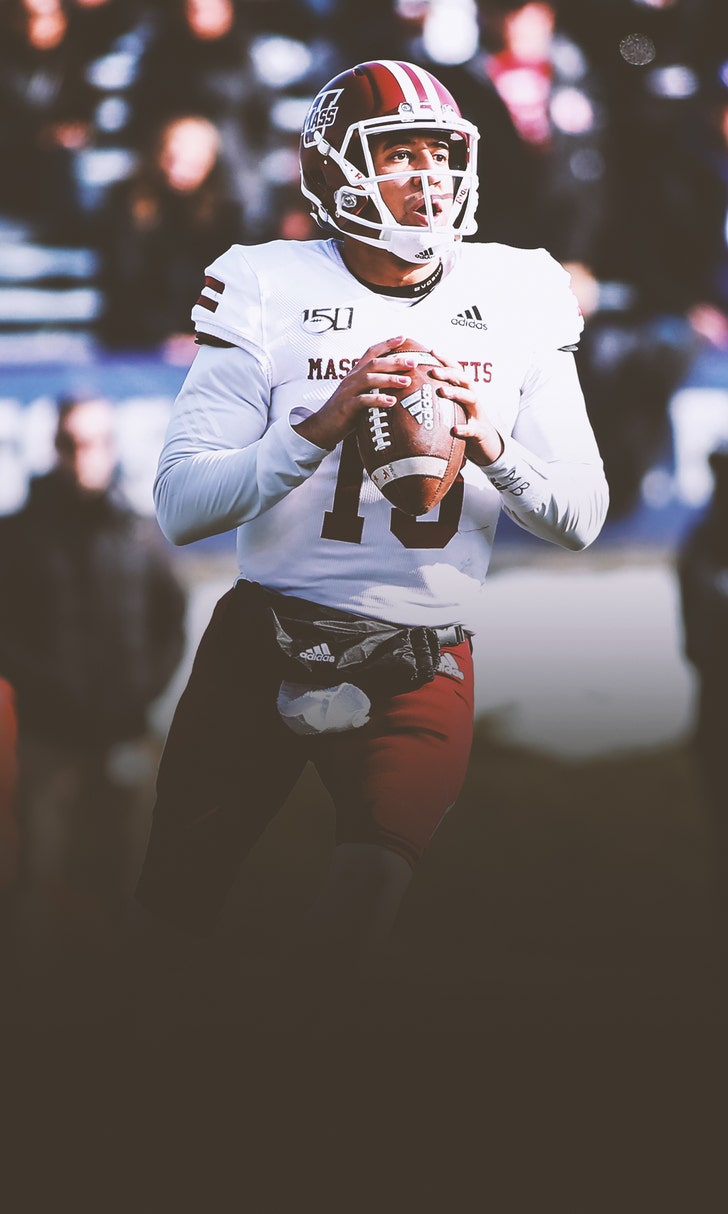 UMass Cancels Fall Football