Which one of these three will win first?
BY foxsports • July 19, 2011
At the right time, in the right place, when all the pieces come together any one of 35 drivers can win a race in NASCAR's Sprint Cup Series.
While there have been 13 different winners in the first 19 races of the season, more remarkable is the three breakthrough victors at stock car's highest level.
Trevor Bayne made history as the youngest driver to win the Daytona 500 -- and first driver since Lee Petty to win the NASCAR's most prestigious race in his 500 debut.
Two months later, Regan Smith earned a check in the win column at one of the sport's most storied venues -- Darlington Speedway -- a track which has long separated the racers from the drivers.

And earlier this month, David Ragan, who received an ill-timed penalty in the Daytona 500 after changing lanes while leading the race before the restart, returned to Daytona and scored his first Cup win.

"From the guys in 35th to the guys in first, it's just very competitive and I think the quality of the competition is good in between those spots in the garage," Kevin Harvick said. "Anybody could win at any given time now."
So who will be the next driver to join that first-time fraternity?

When looking at the top 25 drivers in the point standings, three come to mind: AJ Allmendinger, Marcos Ambrose and Paul Menard.

With the resurgence at the new Richard Petty Motorsports coupled with solid support from Roush Fenway Racing and Ford Motor Company, any of them could win if the right race can be put together.

The changes made this week on the No. 43 Best Buy Ford, swapping Mike Shiplett with Greg Erwin, finally offers Allmendinger a crew chief who knows how to win. Throughout the past two seasons, Allmendinger has not been able to maintain track position long enough to consistently be in contention for a win. Erwin can solidly call a race and won't second-guess his decisions. He can assuage Allmedinger's insecurities when situations arise that he's yet to encounter. Erwin will rally his crew when it's necessary and rely on his long-time relationship with Roush Fenway Racing to ensure Allmendinger has the best equipment possible.
Ambrose has the experience of veteran crew chief Todd Parrott to guide him through his first year with RPM. Like Erwin, Parrott builds beautiful cars and that's paid off particularly on intermediate tracks this season, where Ambrose has three finishes of sixth or better. At 19 races into his third season, Ambrose's average start and finish are at a career best. And certainly with Watkins Glen coming up in less than a month, Ambrose has to be considered a threat to win there as well.
Although Regan Smith drives for Furniture Row Racing, his team's technical alliance with RCR gives him first-hand knowledge of the competitive level of Menard's equipment. Not surprisingly, Smith believed Menard "would be the first first-time winner this year."
"And I'll be real surprised if he's not the next first-time winner," Smith said. "They have everything they need over there to win."
Like Ambrose, Menard is also in his first season with a new team but had the luxury to bring his former crew chief Slugger Labbe along for the move. The pairing was stout during the first eight races of the year and remained in the top 12 until after Talladega.
"We've got everything we need to contend week to week," Menard said. "That's something that we kind of struggled with in late spring, early summer, putting the whole race together. If we keep our heads down working hard with top 10s and top fives, the wins will come. Slugger, the engineers and all the guys on the No. 27 car at RCR work hard every week. If we just keep doing the best job we can and chip away at the top fives, we'll get a win.

"If you look at the Sprint Cup Series, any given weekend, there's really 20-25 guys that can win a race -- especially in restrictor-plate races. I know we can do it. It's just a matter of putting the whole 500 miles together. You can unload with the fastest car like we did in Kentucky, then get some damage and it just kills your night. It's tough putting the whole race together. We've had fast cars and some good finishes. But we have to be more consistent, consistently run in the top 10, then we'll have a shot at winning one of these."
Menard has picked up his qualifying effort to an 11.8 average start this season. He's posted three top-five and five top-10 finishes. Despite the strength of the Earnhardt Childress Racing engines, the company has struggled lately on intermediate and short tracks.
Still, Harvick agrees with Bowyer, that Menard "could win any week".
"They just got to put together the whole day," Harvick said. "They've obviously started the season great and knocked on the door several times, pretty much every week. It's just a matter of putting that whole day together and keeping the car in the top 20.

After two rough weekends at Kentucky Speedway and then New Hampshire where the No. 27 Chevrolet finished 24th in both races, Menard was ready for a break. He feels it's a great time to refresh and return for Indianapolis Motor Speedway -- Menard's favorite track.
"It's the biggest racing venue in the world with the Indy 500 and the Brickyard 400 -- two of my favorite races," Menard said. "The Brickyard 400 is my favorite race to race in and the Indy 500 is my favorite race to watch.

"It's a big event for me. I was just a kid the first time I went to Indianapolis for some tire testing that they did back in the day. My dad would pull me out of school to go to the track and get an appreciation for the sport."
Menard's team participated in the Goodyear tire test at Indy. He described the test as "really good" and is encouraged that Labbe has prepared a new car for him when they return next week. Menard posted his best finish -- 14th -- in last year's Brickyard 400.
And what would it mean to Menard -- who as a kid memorized the names of every Indy 500 winner -- to get his first Sprint Cup win at Brickyard?
"It would be huge," Menared said "If there was one race I could win, it would be the Brickyard 400."
---
---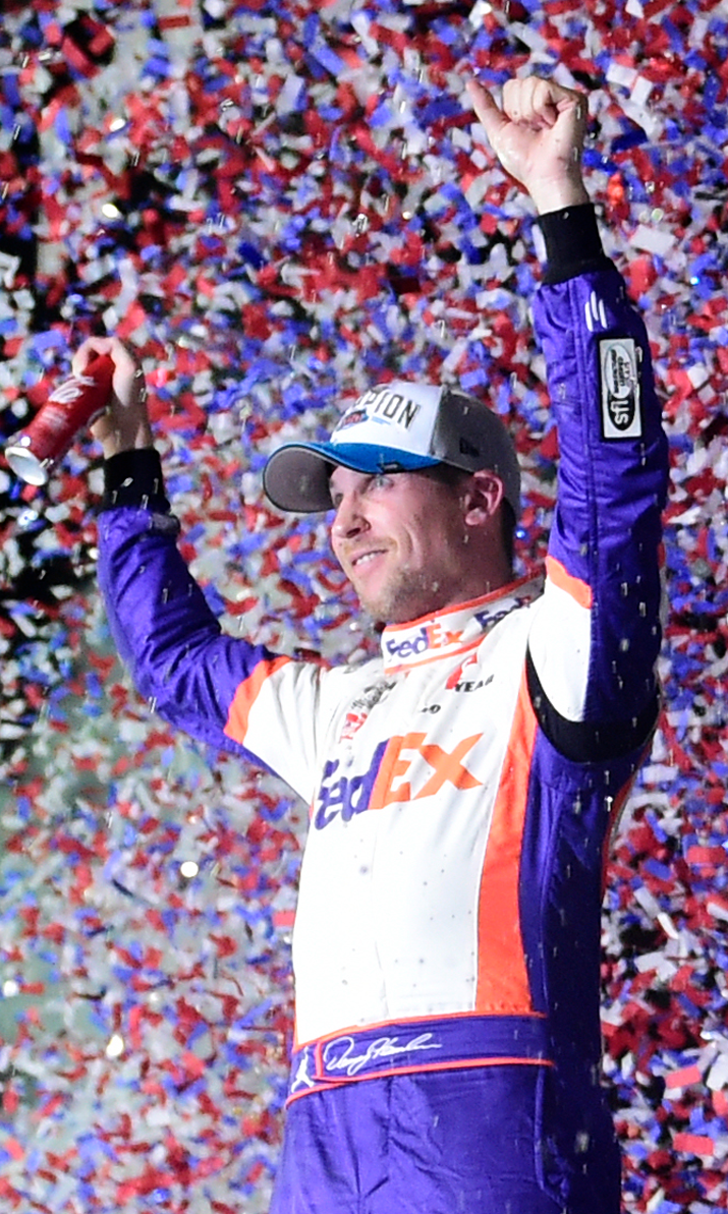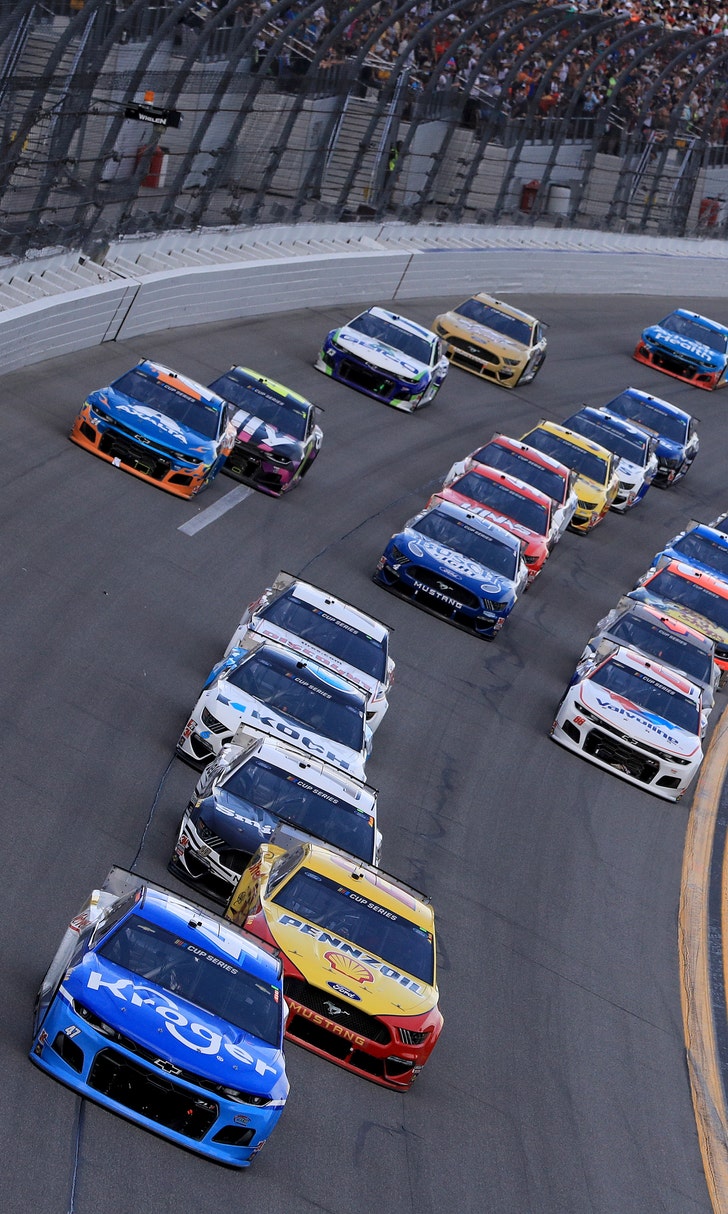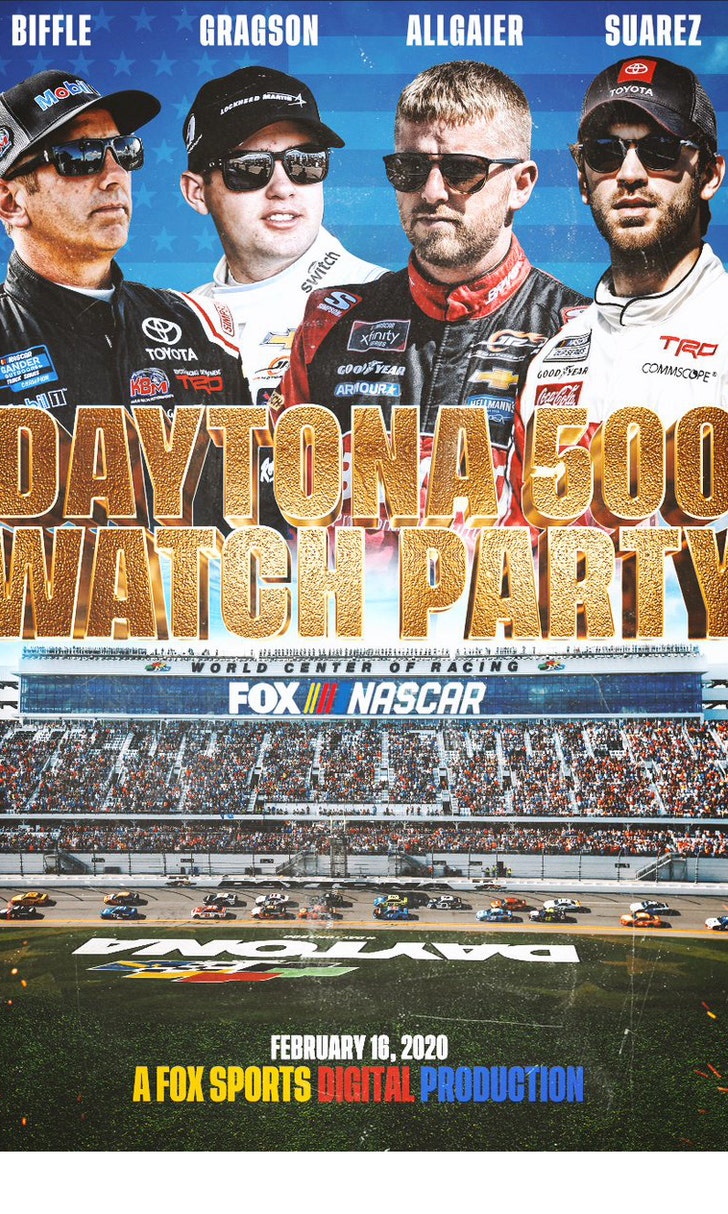 The Daytona 500 Watch Party!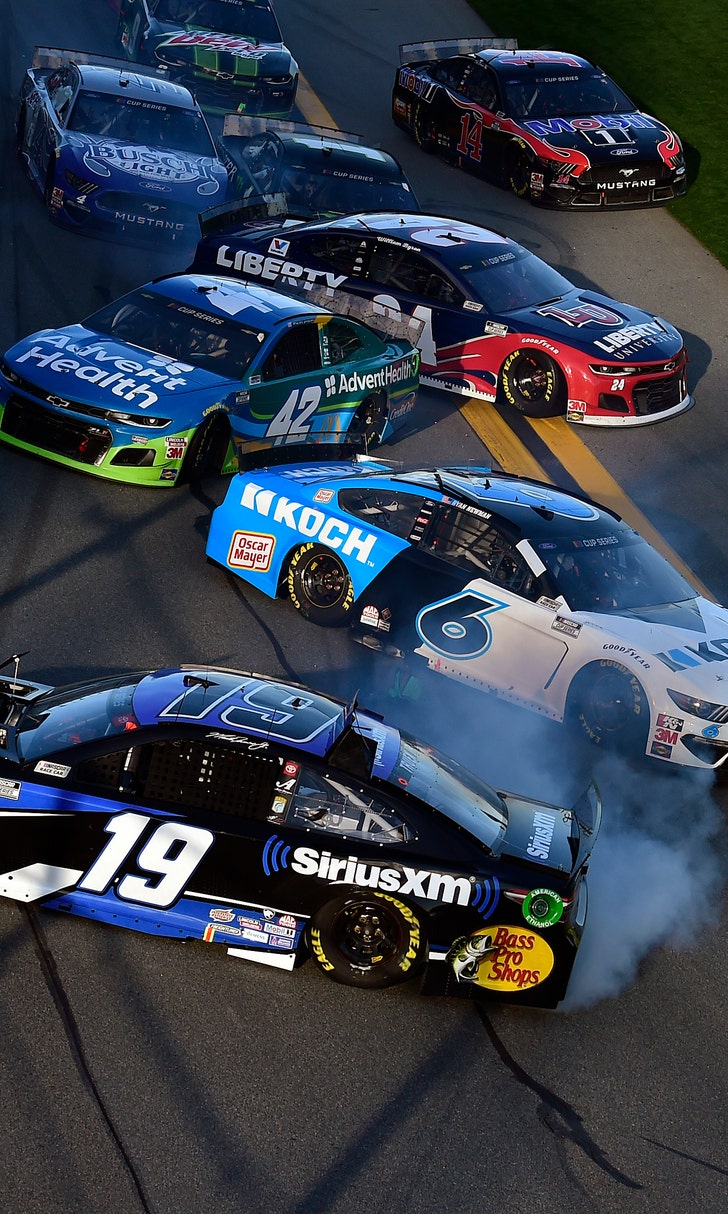 The Numbers Game At Daytona