What happened to NASCAR's would-be king?
BY foxsports • March 1, 2010
On the morning after his 30th birthday party, following a long night of drinking, Dale Earnhardt Jr. invited one of his guests into the boxing ring he had built on the grounds of his Mooresville, N.C., estate.

"C'mon, show me something," he drawled. "Show me how to throw a punch."

It was about 7 a.m., but Earnhardt recalls thinking quite clearly: If you got Dan Marino over the house, you're gonna want to throw the football around.

And if you have Arturo Gatti, then the WBC's 140-pound champion …

Now, in Earnhardt's hauler at the Las Vegas Motor Speedway, crew chief Lance McGrew interrupts to admonish his driver. "He could've killed you."

"He did," says Junior, who traveled to Kansas Speedway the following week "with an eye out to here."

"Arturo wore out my face," he says proudly. "It was a blast."

That was 2004, a season that saw Dale Jr. win six Cup races and finish fifth in points, numbers strongly suggesting that both NASCAR and the Earnhardt clan would be subject to the same dynastic dynamic. It was all in the blood. Junior was already the most popular driver. It was only a matter of time before he became, like his daddy, the best.

Meeting him for the first time, I'm taken by the hubris in his Gatti story. A tipsy, tired young man who insists on throwing with a heavy-handed champ believes in nothing so much as his own invincibility.

Six years later, I don't know what happened to that kid who would be king. But the man before me – his red beard just short of bushy – is the kind of guy with whom you'd enjoy a beer and a ballgame, as humble as he is endearing. For sure, he'd rather talk about getting his ass kicked in the ring than on the track.

Arturo Gatti died last summer after an argument with his wife, a recovering stripper. Brazilian police ruled it a suicide. Gatti's family insists it was murder. Earnhardt, for his part, just says: "How could that happen? I knew that his fighting days were probably over, but I was expecting to carry on our friendship for many years."

If Gatti's death remains a mystery, his career most certainly was not. With his brawling, balls-out style, Gatti was the rare fighter who could please fans of different generations, those who grew up on Friday-night fights and those who came of age with video games. Then again, as long as they remain in the ring, most fighters are easy to figure: almost naked, unprotected but for a mouthpiece and a cup. They have nowhere to hide.

A driver, on the other hand, is cocooned in a fire suit and helmet, enveloped by his machine, and as a result, infinitely more difficult to discern. Earnhardt understands this all too well, which is to say, he has little, if any explanation for the last several years of his own career.

In 2003, he finished third. In 2004 and 2006, he was fifth. Last season, his second with the sport's premier team, Hendrick Motorsports, he was 25th. You can't lose talent? Could he be a worse driver now than he was as a kid?

"I'm not a worse driver," he says. "It's a lot of different things. You could argue that it was less focus last year from me."

Then there was Tony Eury Jr., his cousin and long-time crew chief, whom Rick Hendrick replaced with McGrew in the middle of last season. "There was obviously not good chemistry between me and my crew chief. We just weren't on the same page at all," says Earnhardt. "You know, it's harder than I previously thought."

He describes his career as two distinct halves. In the first, he had an "inconsistent" kind of success. "But it was not an impossible challenge," he says. "It seems like now it's really, really tough to sort of fit all the pieces together and have it all work for you."

It's like the NFL, he says. NASCAR has achieved the dreaded state of parity. Still, that shouldn't weigh too heavily on Earnhardt, as he drives for a team whose other drivers finished first, second and third in last year's standings. What's more, this season began with a promise from Hendrick himself that Earnhardt would be given his team's very best equipment. It was a way of pacifying Junior Nation, but also a warning, a pre-emptive disclaimer against any future excuses. And now I wonder, if it's not the equipment, is it the pressure?

"The pressure's not that bad," he says. "It's just like trying to fit in. I feel like I'm getting along with everybody. But you got to find your place, where you fit in the puzzle…the chemistry…we're just trying to figure that out."

He's 35. Most men think they've figured things out by then. But Earnhardt isn't most men. For all the fame and the money, he's assumed one of the most thankless tasks in American culture, that of the famous son. No one asks to play a role in a populist fable. But his father died blocking for him on the last lap of the 2001 Daytona 500, and that's how the world considers Junior.

So I ask him what he'd be if he weren't a racer.

"Probably just an auto mechanic, working at a dealership."

Would he have been a driver, if his father hadn't been one?

"Probably not," he says. "I'd have probably done what he did … I followed him into racing 'cause I thought his ass was cool.

"If he was a plumber and I thought he was the baddest mother------, I probably would've been a plumber. You want to do what they did because you think they're kick ass."

And Dale Sr. was nothing if not kick ass.

We talk some more. He tells me how much he likes Clint Eastwood, how people say the director treats the grips as well as the stars. He says he stays home in Carolina in the offseason, and that his workout regimen is inconsistent at best.

"I go in spurts," he says. "My damn schedule makes it difficult to have any kind of regularity."

Finally, I ask what's reasonable to expect from Dale Earnhardt Jr. this season. He hasn't been in the Chase in two of the last three years.

"Sure, absolutely," he says. "It's pretty f------ easy to make the Chase."

Once again, McGrew speaks up. "I'm sorry?"

"If you look at some of the guys who made the Chase and what happened during their season, you go, (damn) man, that's not difficult to surpass."

So what should his fans expect? Top five? Top ten?

"Yeah."

"Yeah, what?"

"Top five," he says. "That's where we want to be running, right up there."

Two days later, he finished 16th at the Shelby American. He lost five spots in his first two pit stops. Meanwhile, the race ended with his Hendrick teammates, Jimmie Johnson and Jeff Gordon, dueling for the win.

"It's not that frustrating," he said, moments after getting out of the 88 car. "Just got to put all the parts together. …We're a better team, better mentally prepared than we were last year…"

He takes a punch gracefully, I thought. Still, I wondered who he was trying to convince. I can't remember meeting a star quite like Dale Jr., so big, so likable, so self-deprecating.

"Just some days you have luck and some days you don't."

And some days you wish your daddy had done something more sensible, like being a plumber, or maybe even a fighter.

---
---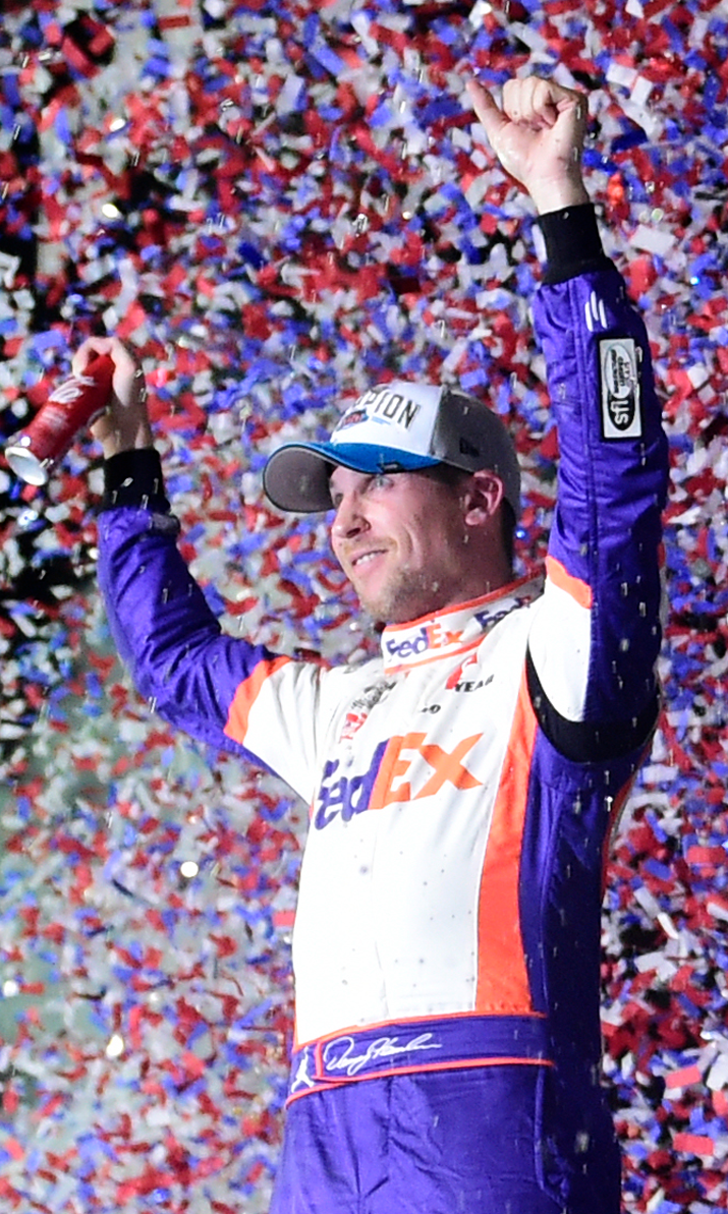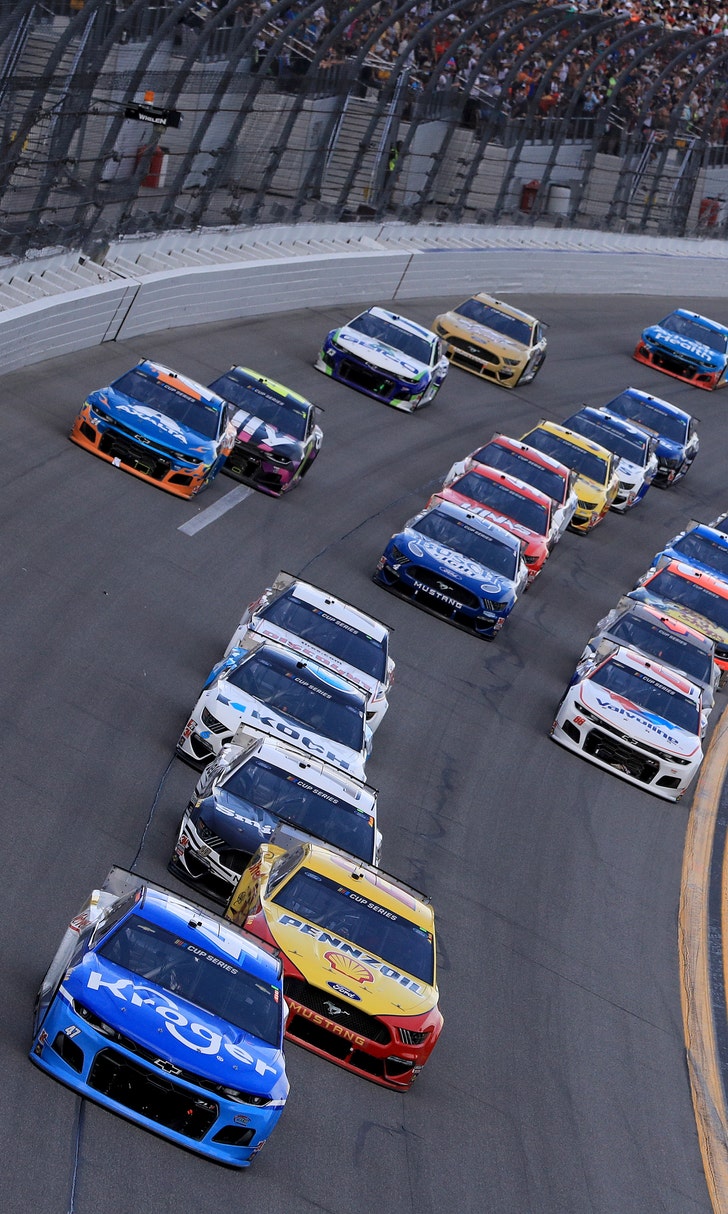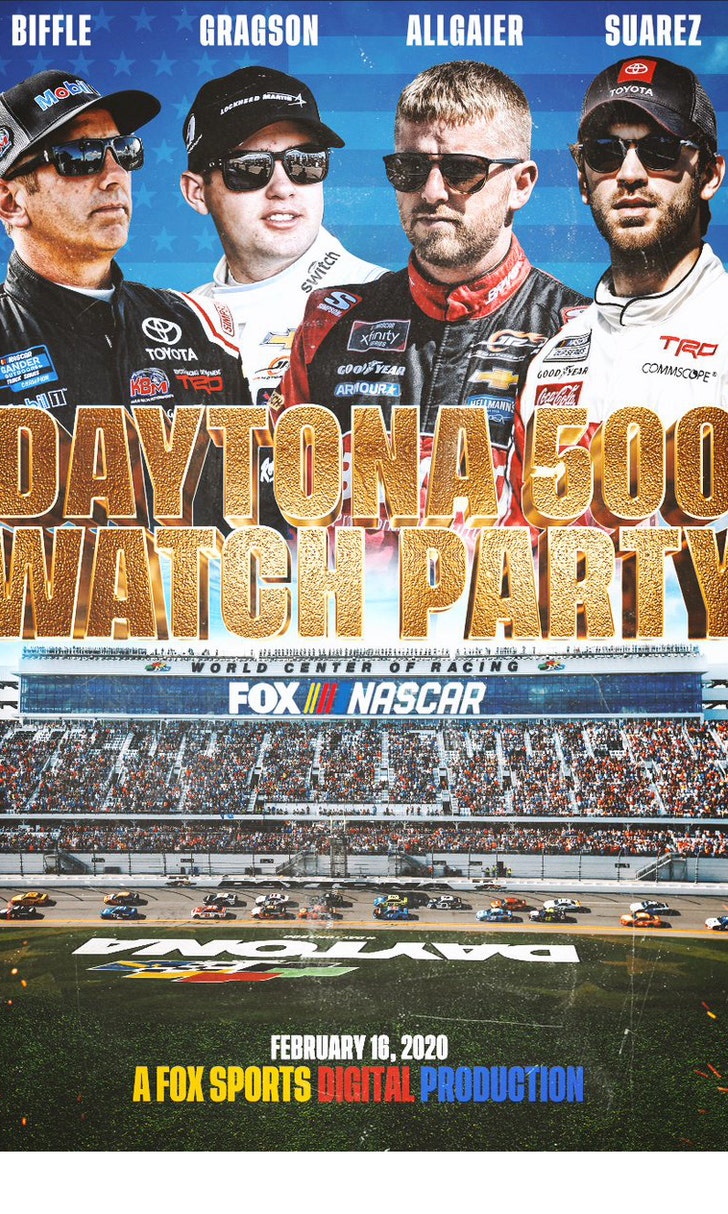 The Daytona 500 Watch Party!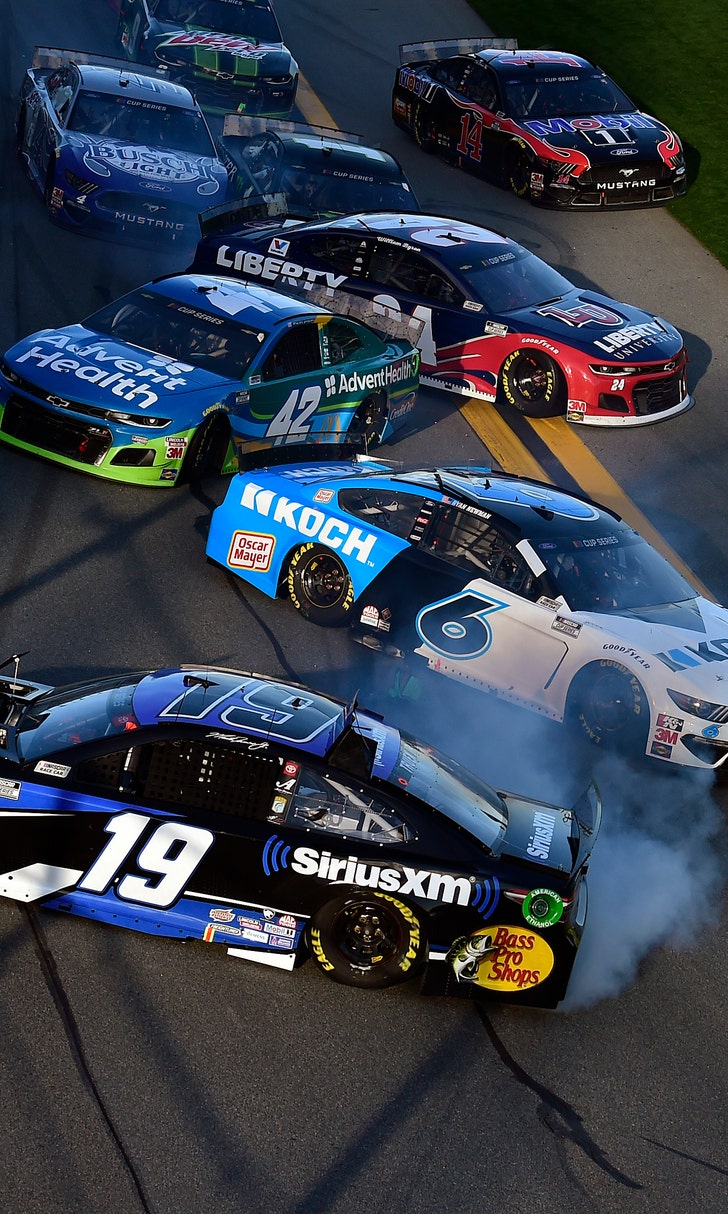 The Numbers Game At Daytona