Waltrip announces 2013 No. 55 lineup
BY foxsports • October 26, 2012
Michael Waltrip Racing will keep the same trio of drivers in its No. 55 NASCAR Sprint Cup entry in 2013. Mark Martin, Brian Vickers and Michael Waltrip will continue to share the driving duties in the car.
Vickers, who is driving the entry this weekend at Martinsville Speedway and qualified second for Sunday's Tums Fast Relief 500, said that he was happy to be back with the team.
He'd love to do more than the nine races he is scheduled for – six of which still need sponsorship – but he's pleased to be competitive in races.
Martin will drive in the 24 points races, plus both the Daytona Shootout and the Sprint All-Star Race. Waltrip will drive in three races – the July race at Daytona International Speedway and both races at Talladega Superspeedway. Vickers' schedule includes both races at Bristol Motor Speedway, both at Martinsville Speedway, both at New Hampshire Motor Speedway, the road courses at Sonoma and Watkins Glen International and the Kentucky Speedway race.
"I love my schedule and I love our lineup," said Martin, whose four poles in 2012 equal the most of any driver. "Brian has a tremendous amount of experience and talent for such a young driver and you saw at Talladega that Michael Waltrip is as good as anyone in a restrictor-plate race."
Team owner Waltrip credits his co-drivers with playing a role in the Chase for the Sprint Cup berths of Martin Truex Jr. and Clint Bowyer. This marks the first year the organization has placed a driver in the title-determining field.
Bowyer has three victories this season, the most in a single season in his career.
"It is amazing that we have a driver of Brian's talent available to drive our No. 55 Toyota again in 2013," Waltrip said. "He is a race-winning, Chase-caliber driver and we are so happy to have him back. We gave Brian a difficult assignment in 2012 and not only has he thrived in the role, but he has made the entire team better.
"Believe me; I know how hard it is to run a part-time schedule with races spread throughout the schedule. I have been most impressed with his attitude towards the crew and his approach to his job and really feel confident that he can win with our team."
Rodney Childers will return as the crew chief for the team. Martin has nine top-10 finishes, four of them top fives. Vickers has four top-10 finishes, three of them top fives and Waltrip has a top-10 finish at Talladega this season.
The team is 14th in owners points. Vickers is making his eighth and final appearance of the season this weekend at Martinsville Speedway; Martin will drive the No. 55 in the remaining 2012 races.
For his part, Vickers says that he'd like to fill out his schedule, and to stay in Toyotas. Asked by a reporter if that could include racing in the Nationwide Series for Joe Gibbs Racing, he said: "As far as JGR, I'm exploring all opportunities to race as much as I can next year and as soon as what those opportunities starts to shape up with, what they look like, I'm sure you guys will be the first to know."
He's raced in a variety of series this year to fill out his schedule – will he do so again in 2013?
"Basically, I have a list of wants and then I have a list of done," he said. "And, right now the done is nine races at MWR …. Then there's the wants. Let's see, pretty much anything else that races fast. Sports cars are welcome. Indy Cars are welcome. Europe, America, Nationwide, you name it – I'm open-minded to anything. I want to race.
"Ideally, my No. 1 criteria is to be in a winning car and wherever and whatever that is, that's my goal. Right now, I've got nine races with MWR and I'm really excited about them."
 
---
---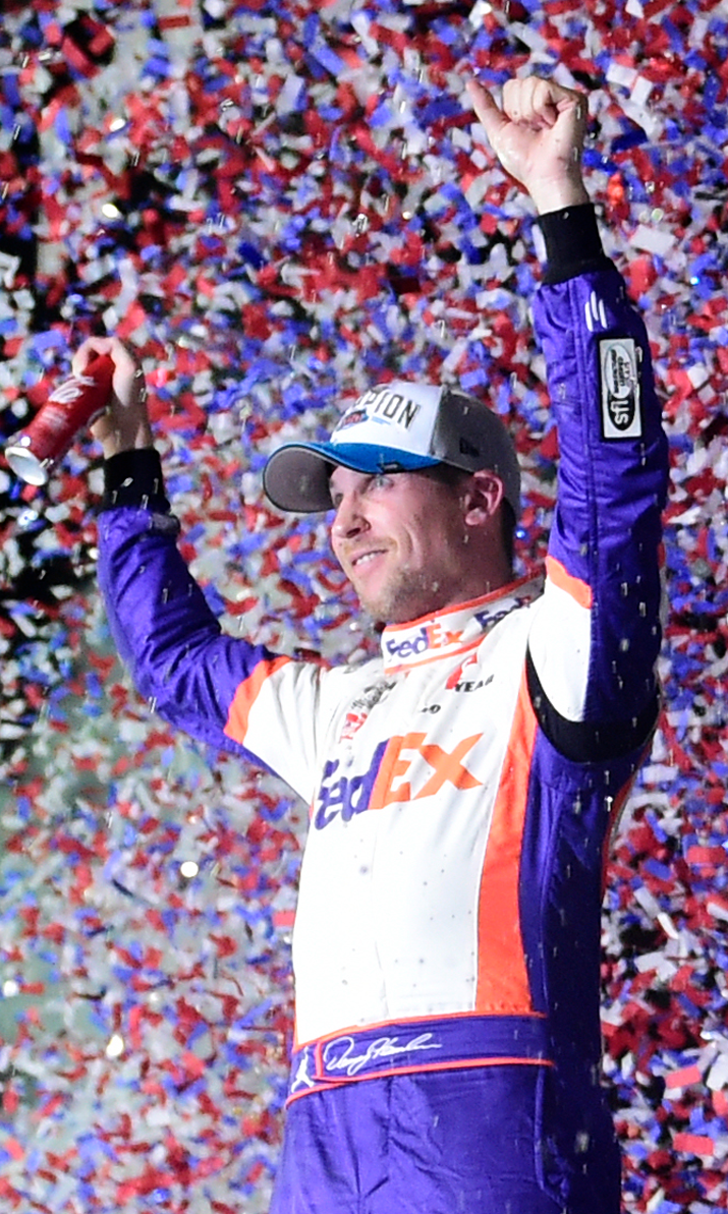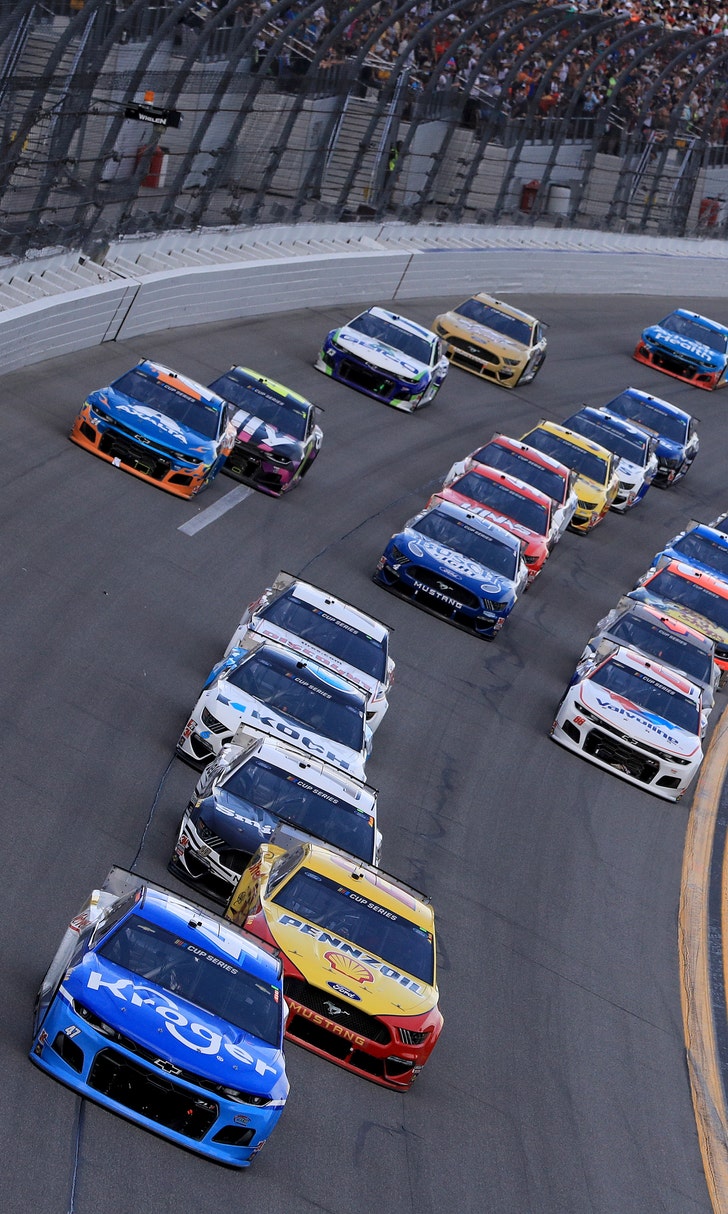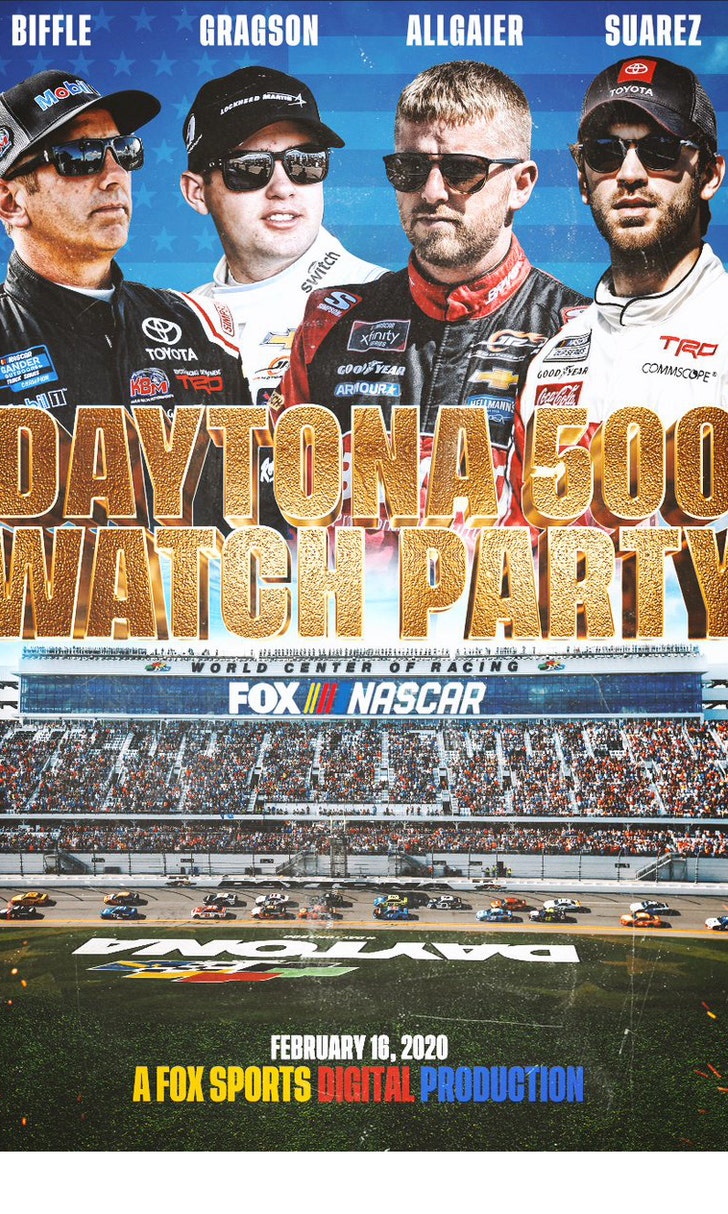 The Daytona 500 Watch Party!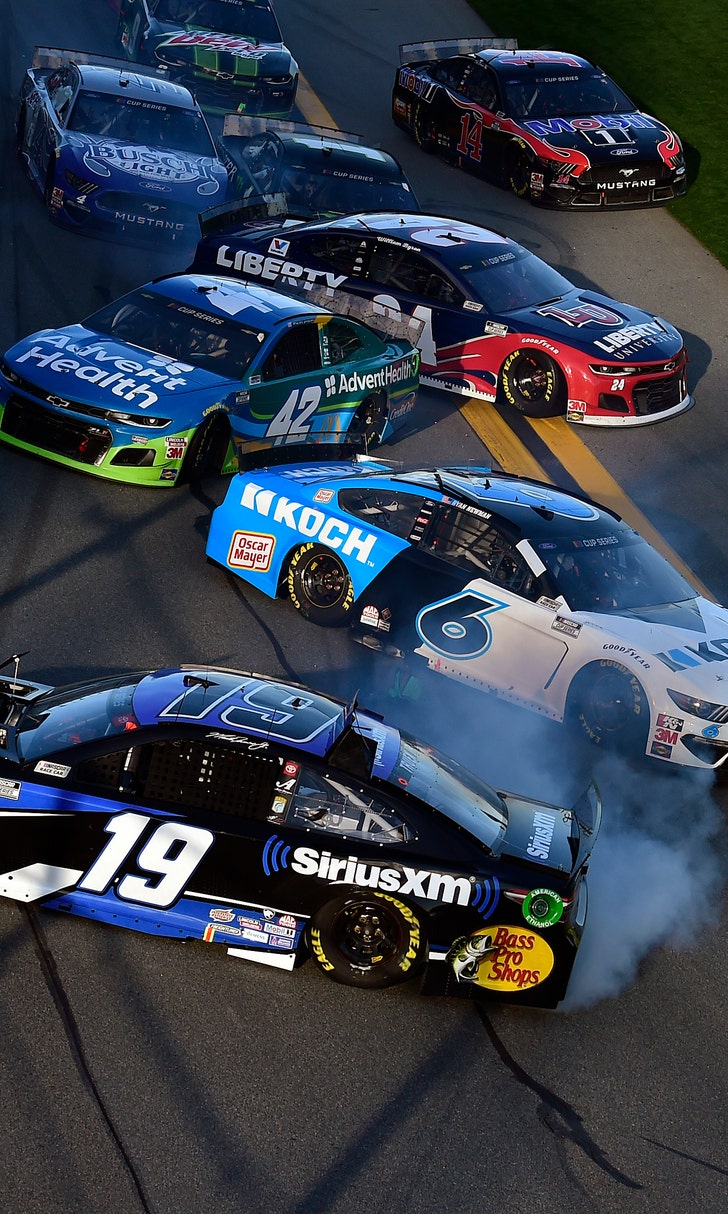 The Numbers Game At Daytona