NASCAR Cup Series
NASCAR Cup Series
Tracy keeps his word, switches teams for Indy 500
Published
May. 17, 2011 12:28 a.m. ET

Paul Tracy is working for two IndyCar teams this season.
He's still got a one-track mind at Indianapolis.
After making his season debut last month with Jay Penske's team, and with plans to still run more four races with that team, Tracy has switched teams this month to honor a previous contract with Dennis Reinbold.
Strange? Maybe, but it's one of those trademark Tracy moves.
''There was no reason to back out and do something different,'' the brash Canadian said. ''This is a good program, they have good cars and good sponsorship.''
Turns out it was good business, too.
Reinbold offered the 43-year-old former Champ Car champion a full-month, fully-funded program for Indy, the biggest - and most expensive race - of the season. That one-off contract, signed in March, allowed Tracy to continue shopping his limited sponsorship to another team for as many races as he could get.
Dragon Racing, the team owned by Roger Penske's youngest son, and Sam Schmidt Motorsports teamed up to give Tracy the five-race deal a few weeks later, and suddenly the nonconformist Tracy found himself in the position of honoring both deals. Chinese rookie Ho-Pin Tung will replace Tracy in the No. 8 car for the Indianapolis 500.
''I'm a man of my word,'' Tracy said. ''I signed a deal with Dennis and I don't go back on my word.''
Tracy has never had a problem finding words to express his opinions.
He freely speaks his mind, and has occasionally poked verbal jabs at drivers, team owners, even series officials.
As he's aged, though, Tracy has also found a way to mend fences.
In 2008, Tracy, the man who still contends he won the 2002 Indianapolis 500 with a late pass that was disallowed because officials ruled it came after the yellow flag waved, signed with Tony George's now-defunct Vision Racing team. George was the man who upheld the initial ruling, giving Helio Castroneves his second straight Indy win.
But this is a different scenario.
Tracy has already earned 14 points for Dragon Racing. This month, he'll try to score points for Dreyer & Reinbold's, a team he filled in for last season after Mike Conway was injured at Indy. Then, Tracy returns to the Penske stable.
Fortunately, both teams have enough familiar pieces in place to make Tracy comfortable.
With Reinbold's team, Tracy is working with the same engineer he had last season. And with Penske's team, Tracy is working with the same crew de Ferran Dragon Racing had for last year's 500.
The owners, though, aren't trading favors.
''We're totally separate,'' Reinbold said, referring to the possibility of sharing information. ''We were looking at the possibility of doing other races with him, but on our end, we just couldn't put that together, so we're happy for him to have some additional opportunities.''
Race organizers should be thrilled to have Tracy's polarizing personality back at the track, too.
Love him or hate him, he draws fans. And it's hard to argue with success.
The former Champ Car titlist has 31 career wins and is tied with Sebastien Bourdais for the most wins among all active drivers. Bourdais is not one of the 40 drivers trying to make the 33-car starting grid for the May 29 race.
But it's the win that got away which still fuels debate among 500 fans and makes Tracy bristle.
''I know what it feels like to win the race here, I know what it takes, I know the emotion of it,'' Tracy said. ''I just don't have the hardware to prove it.''
After George's ruling, Tracy stayed away from the track until 2009. He came back with KV Racing Technology, qualified 13th and finished ninth.
Last year was a debacle.
Running again with KV Racing, team officials yanked his four-lap qualifying time and told him to re-qualify the car on the final attempt of Bump Day. Tracy failed and he missed the race.
On Monday, he made it onto the track for the first time this month, turning 35 laps with his fastest being 223.780 mph - 12th overall and more than 2 mph off the day's best. Another Canadian, Alex Tagliani, went 225.878.
But that's a better start than Tracy had last year.
''It was a huge disappointment, and I don't want to go through that again,'' Tracy said. ''It was frustrating, that's for sure, because the time we withdrew would have left me in the field. I was in line with 30 seconds to go, and they said 'Go qualify.'''
Unlike the Tracy of earlier days, he followed the team's orders - and now he's back in IndyCars pulling double duty.
''It doesn't matter to me, it is what it is,'' Tracy said of the obligations to both teams. ''What's driving me this year is what happened last year. I'm hungry. I think I have a lot of fans here and I won a lot of people over here last year.''
---
---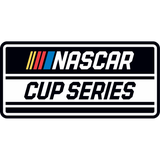 Get more from NASCAR Cup Series
Follow your favorites to get information about games, news and more
---