To 3 or not to 3?
BY Darrell Waltrip • December 12, 2013
There's been a lot of discussion this week following Richard Childress' announcement that he is bringing back the No. 3 to the NASCAR Sprint Cup Series. As everyone knows, the No. 3 hasn't been raced in NASCAR Cup competition since that fateful day in February 2001.
Austin Dillon, who is Richard's grandson, will be moving up to the NASCAR Sprint Cup series fulltime in 2014 and will have that iconic number as his. This announcement has churned up a lot of emotion. There are those that still maintain that with Dale Earnhardt's passing, the number should be retired and never raced again.
On the other side of the fence, there are those, me included, that believe the best way to honor Dale is to bring back that number and get it back on the track when the right circumstances presented itself. I think we have a perfect scenario in this case. Austin will be driving for his grandfather using his grandfather's car number.
I think it's respectful. I think it's timely and, ultimately, I believe it's good for the sport. This wasn't an easy decision for Richard. Don't forget, after he lost his best friend, Richard gave serious thought to leaving the sport. Thankfully for all the fans and the sport, he didn't. My point is, bringing back the No. 3 in the NASCAR Sprint Cup series conjures up a lot of emotion within Richard.
Now, obviously, we all saw the signs pointing in that direction. Nobody can say they were totally blindsided by this. Richard has run the No. 3 in the Camping World Truck Series and in the Nationwide Series for both his grandsons, Austin and Ty Dillon. Austin's career has progressed to the point where Richard felt it was time to move him to the Cup level. He had the support of Dow Chemical and General Mills from the sponsorship side. It is his grandson, and so the time is now for the return of the No. 3.
I applaud Richard for doing it. I applaud NASCAR for being respectful of the number and not pushing for its return. See the unwritten rule is in the past, when a number wasn't being used in a certain window of time, it was then assigned to another team or assigned to a team that had requested it.
You see an example of that today with the No. 4. Morgan-McClure raced the No. 4 for many years, but lack of sponsorship forced them to shut down a number of years ago. In 2014, you will see Kevin Harvick, who will drive for Stewart-Haas Racing, now will use the No. 4. When I was retiring after the 2000 season and Matt Kenseth was moving up to the Cup series, car owner Jack Roush approached me about letting Matt begin using my No. 17. It was an easy decision. One Cup career was ending while another one was just beginning.
Car owners know they don't own the car number. They know they are allowed to use them while they are in a certain NASCAR series but at the end of the day, NASCAR ultimately owns them. When I had my team I knew I didn't own the No. 17. It came with a long history. I wanted to race No. 17 because my hero David Pearson had raced it. When it came time for me to sell my team, it was time to pass the number along to someone else.
I know the thing that impressed all of us with Dale was how he evolved as a racer, a businessman and as a person over the years from when he first entered the sport. When he entered our sport, he was rough. The reality is Dale Earnhardt was a diamond in the rough.
He wasn't polished or smooth both on and off the track. As time went by, Dale matured and grew. He cultivated the Intimidator persona. His on-track mentality of "you hit me once – I'll hit you twice," or "I was just trying to rattle his cage" was the stuff of legends. He wore that black hat with pride. Think about this: here was a young man who came from the short track bullrings like Metrolina Speedway in Charlotte, to rise to the highest of heights – one of only two men in the entire history of the NASCAR Sprint Cup series to win seven championships.
From those oh-so-humble beginnings, Dale became a great spokesman and ambassador for our sport. He became the face of our sport. He also had many thriving businesses and a successful race team, all the while driving for Richard Childress. He changed our sport. That's all you can ask of any professional athlete, isn't it? Did you leave the sport in better shape when you left, than when you joined it? Dale's answer was a resounding, "yes." Not bad for a kid who never finished high school, huh?
When he was taken from us back in 2001, a lot of fans left our sport vowing never to return. I truly believe the announcement this week will bring, not all, but a big portion of them back to NASCAR. I know many had hoped to see Dale Earnhardt Jr. one day drive the No. 3 but he made it clear on more than one occasion that he didn't want that. He wanted to follow his own path and be his own person.
Now, though, the fans of Dale can rally and get behind young Austin Dillon, again the grandson of Dale's best friend and car owner. Trust me, it's a bold move. There is absolutely no guarantee that Austin will be successful. Dale Jr. didn't want to be under that type of microscope. Kevin Harvick told me the same thing – that he didn't want that pressure. There are going to be very high expectations to go along with representing that No. 3.
Austin and his grandfather know that everybody and their brother is going to expect that car to sit on poles, win races and compete for championships. Remember folks, there will be a yellow bumper on the No. 3 car in 2014. Yellow bumpers sometimes struggle. Yellow bumpers sometimes do things that make you scratch your head and go, "What in the world were they thinking?"
I've watched Austin progress. I believe he has the perseverance, internal fortitude and mental toughness to hang in there and not let the unreachable expectations that some will put on him, get to him. Personally, I think it's going to work out very well. I am happy for Richard, too. I think this gives him another challenge to get excited about. I think this will also fill a void in Richard that's been missing from his life for nearly 13 years.
It was really interesting to watch Twitter explode over the announcement of the return of the No. 3. As many of you know, I am a Twitter-holic. I tweet all the time. I love the instant access and response we can get with the race fans. Trust me, I know the response isn't always a good one, but that goes along with the responsibility of being in the public eye.
In the last three years I have tweeted nearly 13,000 times. My wife, my daughters, my son-in-law and even my soon-to-be son-in-law get on me for tweeting too much. I think they are probably right, but I love Twitter. I learn things on Twitter. Sometimes you learn things on Twitter way in advance.
Sometimes, as in one of my "Greatest Hits on Twittter," I told folks things way in advance when I shouldn't have. Back in 2010 there was going to be a press conference to announce that Dale Jr. was going to drive the No. 3 Nationwide Series car at Daytona. I even had a copy of the press release. The problem was, I didn't pay attention to the part where it said "not for public consumption yet."
I was so excited that Dale Jr. was going to run the No. 3 car – which I had been very vocal about him doing – that I tweeted the news before the official press conference. Needless to say, I had a lot of very angry people at me. I blew it. I jumped the gun. I stole the thunder of the press conference. So that was a very early and painful Twitter lesson for me because once it's out there – oh boy, is it out there.
I've also learned you have to slow down and re-read your tweets before sending them out, or you can have some unintended consequences. Spell check and auto correct are beautiful things, if you take your time and review what you are about to send.
The family and I were on vacation in Nantucket a couple years ago. I had gone out fishing with my buddies and when we were coming back in, I tweeted we had caught some Blues and some Stripers. That was all well and good, but imagine the look on my face when we got to the dock and there was my wife waiting for me because auto-correct had changed it to "Blues and Strippers" – so she was there looking for an "explanation," shall we say.
Sometimes auto-correct and spell check simply can't save you from yourself of being a bad speller. One night at Martinsville I was outside the motorcoach and there was a really pretty moon that evening. I took a picture of it, tweeted it with the caption, "The lion sleeps tonight." The only problem was my bad spelling. Instead of lions, I had spelled it loins. So once again I had some 'splaining to do. Out in Las Vegas last week for our FOX meetings, I took a picture of a Ferris wheel and tweeted it, but guess what? Yup, I spelled Ferris wrong and the Spelling Police rained fire down from the sky at me about it. So you really have to sit and read over about whatever it is you are about to send.
The best one, that my daughters will never let me live down, happened early in my Twitter career. It seemed to me that every time I would send out a tweet, it wasn't that long until this guy RT would send out the same message. It really got annoying because I didn't know this RT guy and why he was doing it.
So one day I asked my daughters if they had ever had that problem on Twitter. Man, you would have thought I was talking to them in Chinese by the way they were looking at me. Then came their uncontrollable laughter that seemed like it would never end. They took great delight in explaining to me that RT wasn't some guy but that RT actually was the symbol that someone had re-tweeted what I sent out.
The moral of the story is that RT wasn't such a bad guy after all. Twitter is fun. I've learned a lot. I love social media. I love the immediate access it gives me to the fans. I love hearing how they are feeling about things both inside and outside our sport. Maybe, just maybe, though, I spend too much time on it.
Maybe, just maybe, that should be one of my New Year's revelations ... oh wait ... that's not right ... one of my New Year's resolutions – to cut back on Twitter. The good thing for me is, well, it's not New Year's yet!
---
---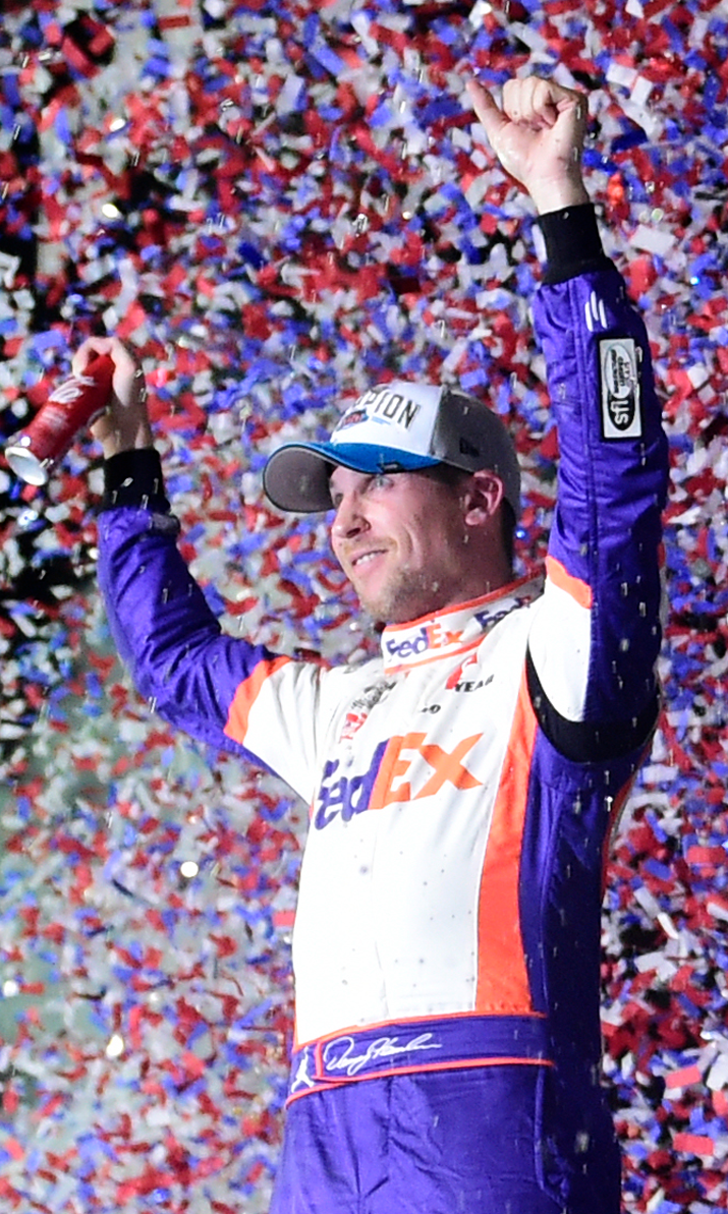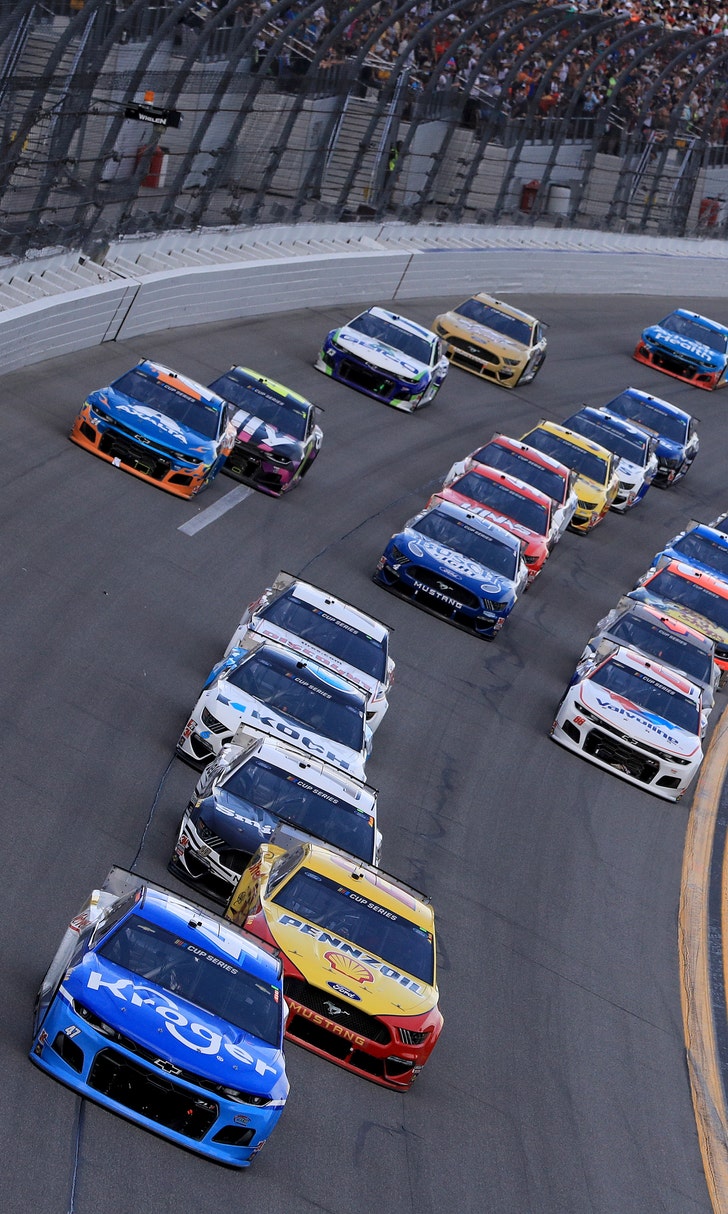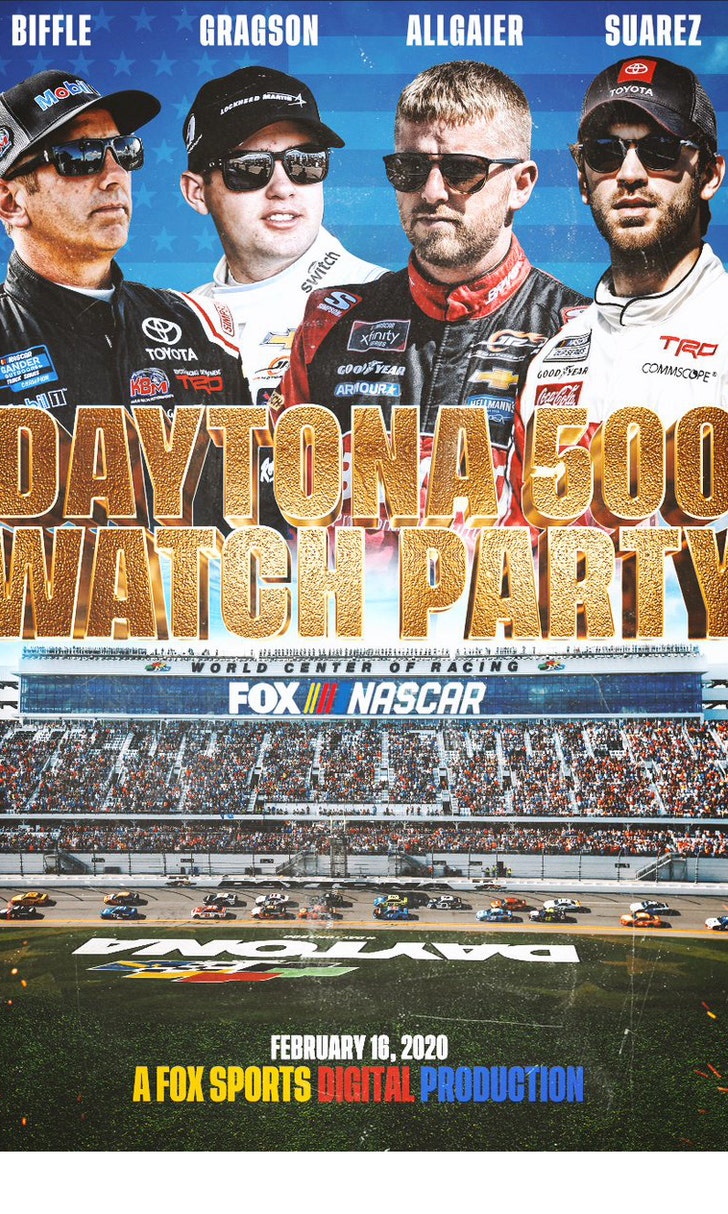 The Daytona 500 Watch Party!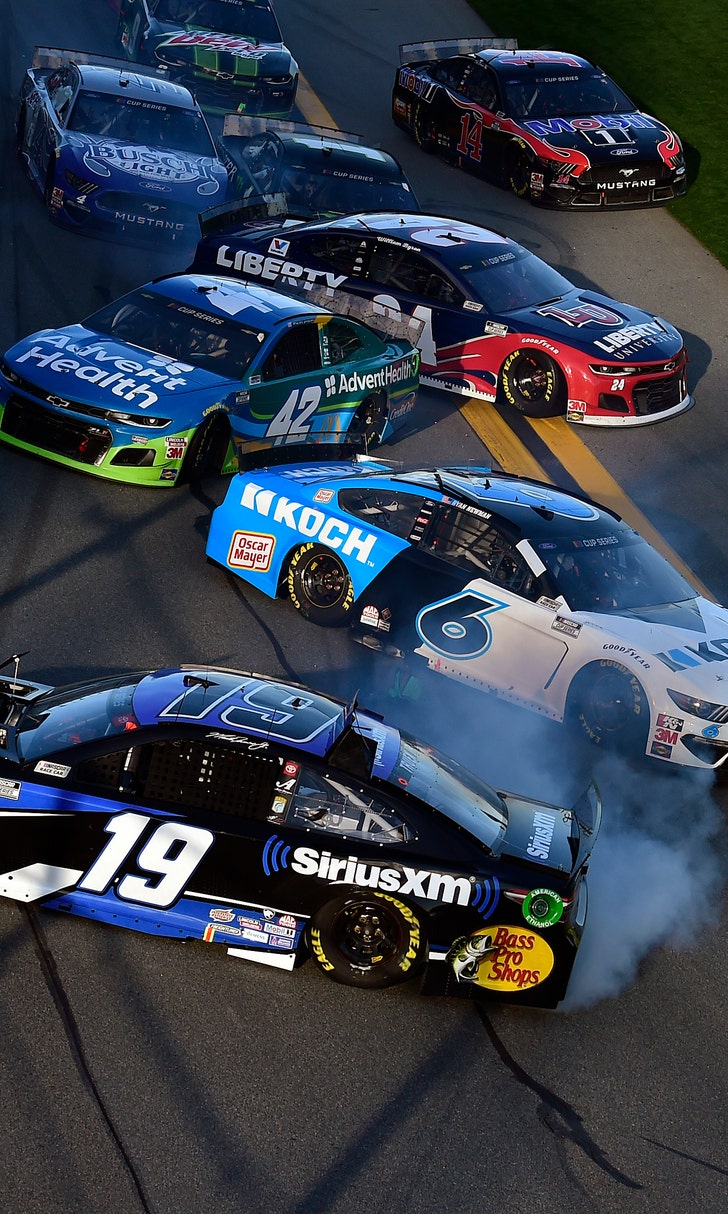 The Numbers Game At Daytona