NASCAR Cup Series
NASCAR Cup Series
Three drivers fight for one title
Published
Nov. 18, 2010 12:00 a.m. ET

Jimmie Johnson and Chad Knaus have a penchant for perfection.
They'll need it this weekend.
After years of entering Homestead-Miami Speedway with racing there virtually a technicality in the championship pursuit, Johnson finds himself heading to the 1.5-mile track needing desperately to step up his performance.
Because it hasn't had to actually compete there in recent years, his team appears a little uncertain about its potential at the track.
"I think the biggest concern that I've got currently is that we haven't gone to Homestead to truly race yet," crew chief Knaus said. "We've gone down there with a bit of a protective mindset, so I think that puts us a little bit behind compared to the other guys.
"Denny (Hamlin, the points leader), he ran top five most of the race last year. They had a good pit stop at the end, got some good track position, was able to win the race and that was a good job by them. We ran 15th to fifth the majority of the day, but never really had to get ourselves in a position where we had to push the car a whole lot. So we haven't had to be the aggressor there, so I think that puts us a little bit behind the 8-ball.
"But then again, when we go to tracks for the first time and try to get aggressive with it, we usually do pretty well. So I think that it could be a good thing, also."
If Johnson and Knaus step up as they normally do when facing pressure in the Chase for the Sprint Cup, then they will be the team to watch this weekend.
After all, these guys seem to love fighting the odds.
And those are strong this weekend. The four-time NASCAR Sprint Cup champions enter the race second in the Chase heading into the season finale for the first time in five years. Johnson trails Hamlin by 15 points, and with the knowledge that no driver has ever overcome a deficit in the final Chase race since the format began in 2004. He faces a Hamlin team that won the most recent race on a 1.5-mile oval, though it was the vastly different Texas Motor Speedway, and is the defending race winner at Homestead.
Oh, and that team has momentum after dominating (though suffering a late setback because of fuel mileage) last weekend's race at Phoenix. And winning the week before at Texas. And winning two weeks before that at Martinsville Speedway.
In many ways, Hamlin has had the type of Chase generally enjoyed by Johnson, the kind of Chase that has put him in control, albeit by a slim margin.
"Having a 15-point lead is a huge benefit," Hamlin crew chief Mike Ford said. "We don't feel like we have to go win the race. It would be nice to be able to outrun those two guys (Johnson and Kevin Harvick, currently third in the standings), and at the mile-and-a-half stuff, I think we've been really close with Jimmie. I feel like we've been a little bit better than Jimmie at the mile-and-a-halves recently, and I think we would have to make mistakes if we're going to lose this."
Johnson and Knaus seem equally confident in their ability to go to Homestead and maximize their effort. Though his team hasn't been as strong this season as usual, Johnson has still shown the ability to win poles, lead the most laps and head to Victory Lane when the pressure is on.
That is, if he and his team can stay out of trouble.
Team owner Rick Hendrick said: "From my standpoint, I (hope) there's no debris in the last few laps, 10 laps, and I hope we can race clean. And I hope for all of our sakes that there's not one of those deals to decide it that — caution at the wrong (time) — you can't help it, those kind of things are going to happen.
"But I hope that each one of these three cars can finish this race without being taken out by somebody else's mistake. ... I think my fear is that they're going to get caught up in something here, and it's going to be decided by something out of their control. But that's racing, and I guess we've got to live with it."
Can Johnson do it again this weekend? Or will points leader Hamlin shut the door on Johnson's four-year reign at the top? Or will Harvick overcome his 46-point deficit and put Richard Childress center stage once more?
All three have the talent, the team and the guidance to pull off the win in Sunday's Ford 400.
Hamlin knows what he has to do: win. Johnson knows what he has to do: win and lead the most laps. And Harvick knows what he has to do: win, lead the most laps and watch where the others finish. Though there are a multitude of scenarios that could net each the championship, those are the goals for each.
Whoever achieves his will be champion. Hamlin and Johnson can control their own results; Harvick needs a little hard luck to befall the others to hoist that Cup trophy. Yet he has an advantage, too. He's been the forgotten man, the driver somewhat overlooked as the Chase has worn on. The championship leader for much of the so-called regular season, Harvick has fallen behind the contenders. His and crew chief Gil Martin's team seem recharged simply by the fact they are being overlooked by those assessing the championship.
Can that drive them to the title?
"I think we probably got it the easiest on our end because the worst we're going to finish in the points is third, and we're the team that's chasing, and we're just going to go down there and have fun. If it gets down to the last 10 laps and there's five-points difference or 10-points difference and we've got a solid chance of winning it, leading it or are right there … I may end up having to jump off the truck or something," team owner Childress said.
We'll all know Sunday. It's a championship 35 races in the making, one that has grown increasingly tighter in the past three weeks. Now, three drivers head to Homestead in one of the tightest points battles in recent history.
How will each fare? For now, all one can do is look at the history of each of the title contenders at Homestead. Is this how they will perform this time? Probably not, but it does show where history ranks the trio. How have the
Chase contenders performed?
Denny Hamlin: The Joe Gibbs Racing driver has five starts at Homestead, with one win. He has three top-five finishes with an average finish of 10.6 and has led 91 laps. Entering the race, he's been the most dominant driver on the circuit in recent races and is confident in that his Homestead win came just one year ago. He has finished no worse than 13th in his past four races there — and he has Chase history on his side as he tries to take the title.
Jimmie Johnson: The Hendrick Motorsports driver is in a unique position. He hasn't had to really race for the title at Homestead in the past four races there. He's generally entered with enough of a cushion to hold a middle position and lock up his Chase, which has obviously been his priority. In nine Homestead starts, Johnson has six top-10 finishes, three of them top fives. He has an average finish of 12.7 and has led 71 laps.
Kevin Harvick: The RCR driver is third in the standings and can finish no deeper in the points than that. In nine starts at Homestead, he has seven top-10 finishes, four of them top fives. He leads the trio with his average finish of 8.4 at the track. Harvick has led 116 laps at Homestead and has finished in the top 10 in six of his past seven races there.
---
---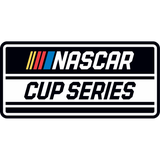 Get more from NASCAR Cup Series
Follow your favorites to get information about games, news and more
---