The Hot Pass: Hendrick running away with title
BY foxsports • September 28, 2009
This is the Chase for the Hendrick Cup.

Eight races from now when the final flag of the season waves at Homestead-Miami Speedway, a Hendrick car will be in crowned the 2009 NASCAR champion.


downlevel descriptionThis video requires the Adobe Flash Player. Download a free version of the player.


Mark Martin won the first round at New Hampshire. This week at Dover International Speedway it was another familiar face in Victory Lane — Jimmie Johnson.

On Sunday, Johnson scored his 44th career Cup victory, which tied him with Bill Elliott for 14th on the all-time win list. Martin finished second — 1.970-seconds behind.

But even though Martin retained a 10-point lead over Johnson in the standings, he still referred to his Hendrick teammate as "Superman."

"I've had the opportunity to see it up close and I see why he's so successful, he works harder at it than anybody else," Martin said humbly, as it's been documented that few racers in the history of NASCAR have shown the veteran's commitment.

However, what has distinguished Johnson and the No. 48 team from the field during their last three title runs was the execution the group exhibits in battling for the championship combined with the continual search to improve.

Sunday was no different.

As strong as Johnson proved to be in qualifying on Friday after winning the pole, the team took the advice of Mark Martin and continued to make adjustments on Saturday. One of Johnson's first comments after climbing from the cockpit was "what a car, obviously." His ability to pull out to a two-plus-second-lead early on was a testament to the strength of the Hendrick equipment. And Johnson's dominance sent a message to the other Chasers.




"I hope my performance scares some people today," Johnson said.

But with the teammates battling for the championship, it begs the question: Will the Hendrick playbooks remain open as the Chase heats up?

"It's my first time to be a part of Hendrick Motorsports," Martin said. "If you're asking if we continue to share, I expect to. Yesterday's debrief was just as open as any other race all year. And we race each other hard on the racetrack, but off the racetrack, we all work for the same goal together."

Martin was quick to reiterate that one of his "major goals" after he was recruited by Hendrick Motorsports was "to make a contribution".

"It would make me very proud if something I said helped them," Martin said. "I hoped I might get a win, but I definitely wanted to at least be useful.

"We're going to race them. We're going to race our guts out no matter where we wind up. And no matter how they are. That dude still is Superman in my book, you know. Looked like it today."


Whaddaya know Joe?
Hold on tight






The three Joe Gibbs Racing entries fell off the pace quickly on Sunday.


Joey Logano really never got up to speed. He started 11th, but fell to 23rd after the first pit stop following the competition caution on Lap 25. Logano didn't make it around Lap 31 before a vicious crash ended his day. He would end the day 42nd overall.


Kyle Busch fought an ill-handing car throughout the race. On Lap 162, Busch cut a right front tire and suffered damage on right side after hitting the wall. His problems continued 45 laps later when he made contact with the wall again. The second incident sent Busch to the garage for 52 laps. Busch finished 31st and fell to 14th in the point standings.


And title contender Denny Hamlin, whose love-hate relationship with the Monster Mile was more hate on Sunday, had less than a stellar performance. Jimmie Johnson lapped Hamlin on Lap 252. Hamlin finished the race two laps down in 22nd place and dropped three positions in the points standings to sixth. "As soon as the green flag fell, I knew we were in trouble. It was just a bad day," Hamlin said.


By the numbers
Some teams strategize by point racing. Jimmie Johnson races and the numbers just fall into place. Before the Chase began, the No. 48 crew entered the postseason with 130 bonus points for leading laps and leading the most laps in races. His closest competition was Mark Martin with 100 points and Kyle Busch with 90 points. In two races, Johnson has already padded his position by 15 points in the first two Chase events.


Juan Pablo Montoya has an average finish of 3.5 in the first two races and still lost ground to Martin and Johnson. Montoya moved up to third in the point standings, but now trails Martin by 65 markers.


Comeback kid


Tony Stewart slammed into the back of Joey Logano when the rookie checked up on Lap 31 and restarted 33rd after some quick repair work by the No. 14 crew.

"I've never felt sicker in my life than when we hit Joey like that," Stewart said. "We hit him a ton. I didn't see it coming — that was the worst part. We had to check up, something happened in front of him to make him have to do that and I don't know what it was."

By Lap 200, Stewart had soldiered back to 12th. He climbed as high as fifth before the team opted for tires on the final caution on Lap 370 and Stewart finished ninth — his first top 10 finish since Watkins Glen, six races ago.

"I saw the piece of metal they put on the front (of the car) and I don't know how big the hole is underneath is but they said it was a pretty good size," Stewart said. "I'm pretty proud of the effort they made to get it right. Once they got the hole patched up, it was good. We dodged another bullet."


Say what?


After Joey Logano was released from the infield care center he described his seven barrel rolls on the track as: "the wildest ride I've ever been on. You can't go on the a roller coaster any worse than that."
---
---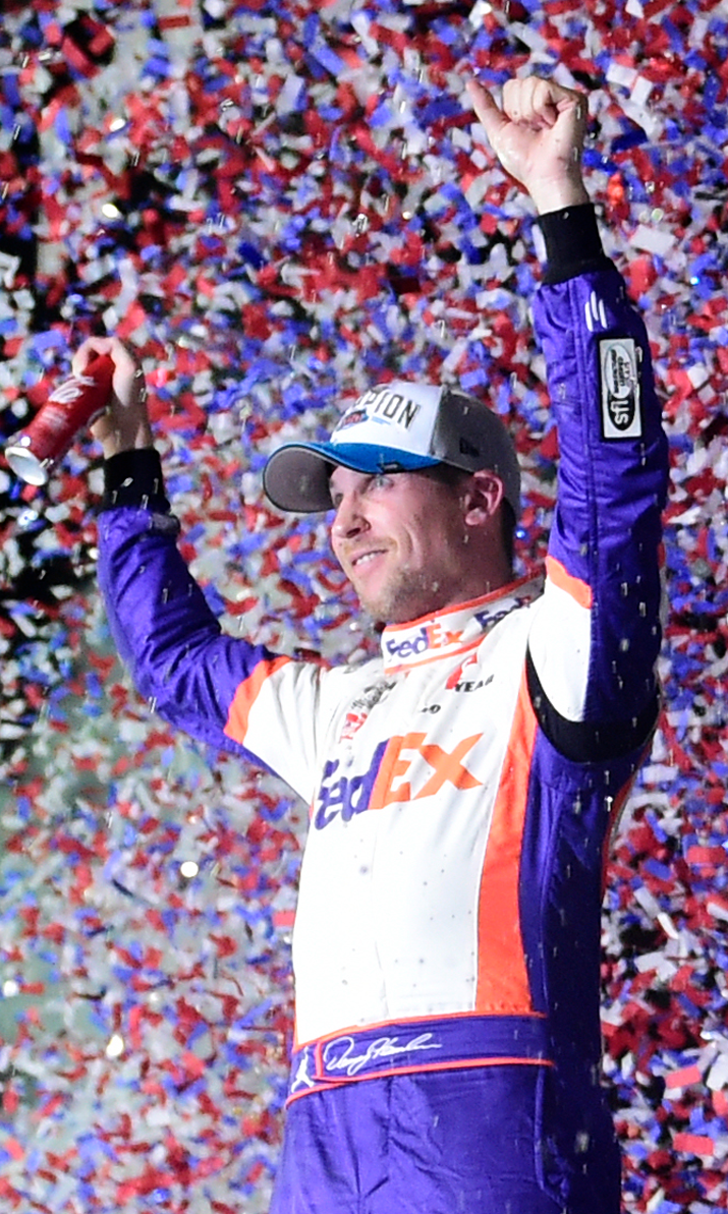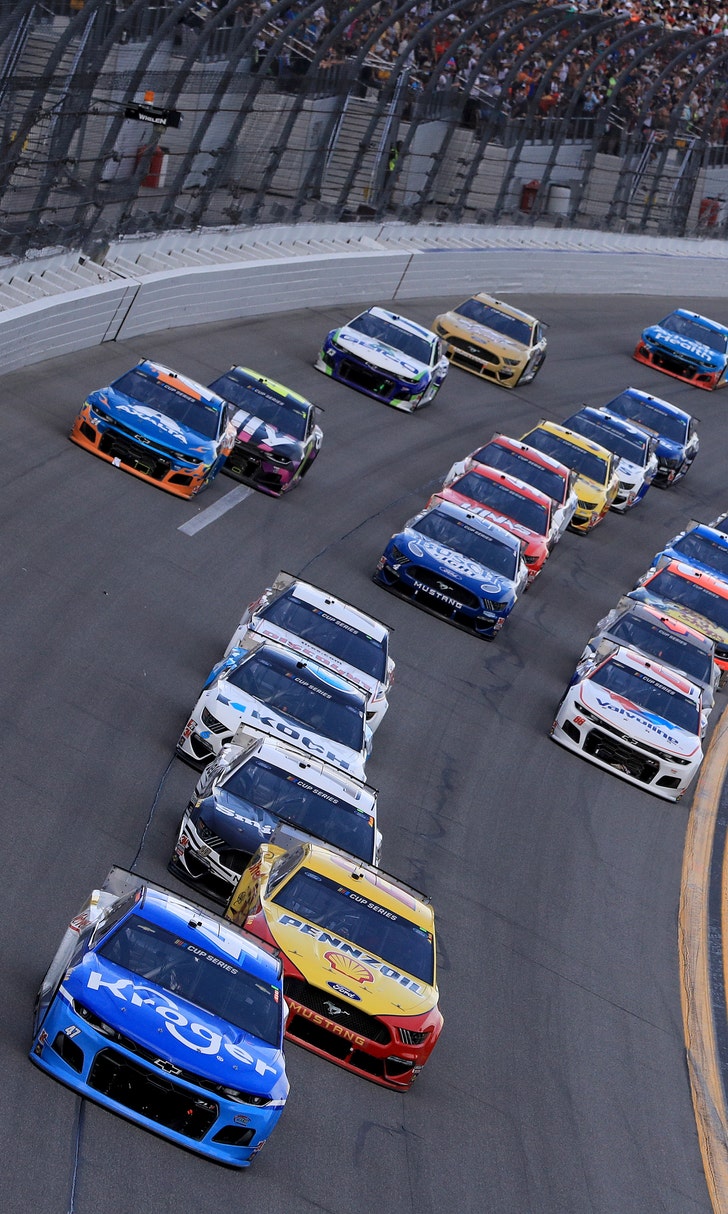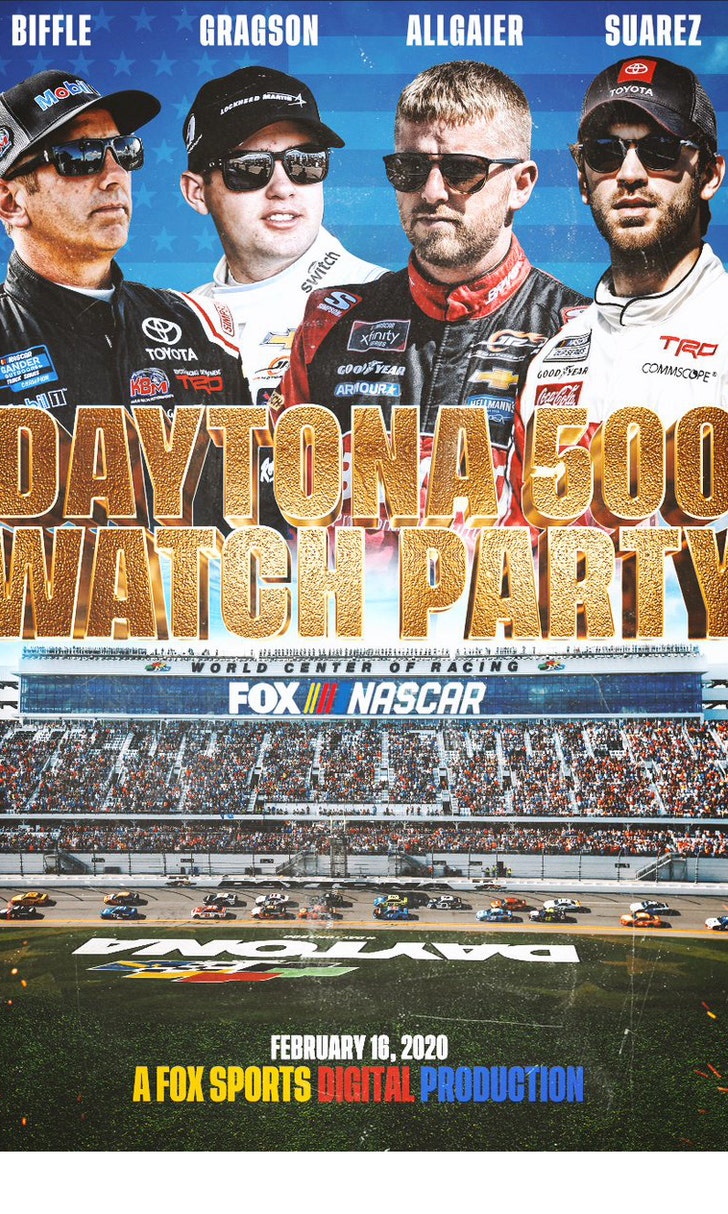 The Daytona 500 Watch Party!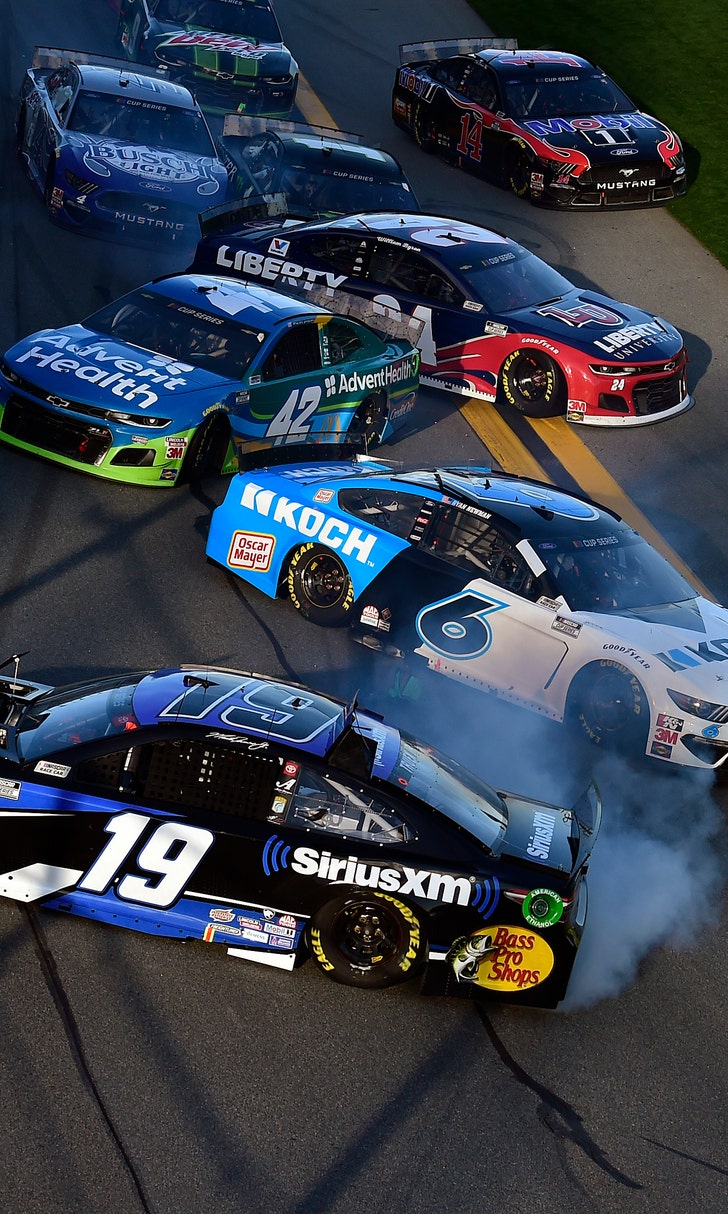 The Numbers Game At Daytona