The Hot Pass: Can anyone beat Jimmie?
BY foxsports • March 1, 2010
While Jimmie Johnson's drive for five continued in Sunday's race, Jeff Gordon was left wondering what happened -- again.

"Good job today," Gordon told his crew on the cool-down lap after finishing third. "They know we're here. We got some work to do."

Yes, Johnson knows Gordon is "here." He watched the No. 24 out of his windshield for 219 laps, but when crunch time arrived, Johnson pressed Gordon on the inside, then simply checked out.

"I was behind Jeff, chasing him. I was chasing him all day," Johnson said. "Wasn't sure I'd get by him, just kept putting a lot of pressure on him hoping he'd make a mistake, hoping I could get him to overdrive his car and make it tight or do something wrong.

"Finally, I was able to get inside of him, committed to trying the slide job in 3 and 4 and got by him."

Gordon entered the pits on the last stop on Lap 231 with the lead, but the decision to opt for two tires instead of four to maintain the lead turned out to be the wrong call, as Johnson passed him 20 laps later.

While crew chief Chad Knaus insisted there were no "wrong calls," the No. 24 felt compelled to gamble to beat a team that appears unbeatable.

"Steve (Letarte, crew chief) and I talked about it all weekend long, going into today," Gordon said. "We came here to win. We knew we were going to have to take chances and risks, and we did throughout the day. It just didn't work out.

"If we won the race, we would have looked like geniuses -- Steve would have. The fact that we lost the race, now Chad looks like a genius. When you're leading, that's the toughest position to be in to make that call."

With Johnson winning four consecutive titles and back-to-back victories this season, the No. 48 team continues to pressure the competition.

Kevin Harvick fought back from a starting position of 34th to finish second and retain the points lead by 47 over his teammate Clint Bowyer (eighth). But even he couldn't mount a challenge in the end.

Could Harvick have outrun Johnson with a better qualifying effort? He certainly had a shot last weekend in Fontana when he started sixth but damaged his car chasing Johnson in the closing laps of the Auto Club 500.

But just like last week, he had to settle for second.

"Having a better Friday would have been very beneficial for us to keep our track position where we needed it to be there at the end," Harvick said. "If we had been second or third, I think we could have run with him.

"Do I think we could have beat him? I don't know. But I think we would have a least had a shot."


Growing pains


All it takes is one miscue to change the dynamic between teammates.

For Earnhardt Ganassi Racing, that moment came on Lap 93, when Jamie McMurray ignited a wreck between the No. 42 Chevrolet and teammate Juan Pablo Montoya coming off Turn 4. Pole-sitter Kurt Busch was also swept up in the melee.

McMurray accepted responsibility for the incident.

"I just got really loose underneath him and he turned in a little bit earlier than what I was expecting and when it did, it made me even looser," McMurray said. "I just had to catch my car, and unfortunately I got into him whenever I did that."

Montoya, who lost 20 laps while the team repaired the car and finished 37th, did not mince words regarding the incident with his new teammate.

"Jamie plain and simple just wrecked us," Montoya said. "Every time I am around him, he wants to run the s--- out of me. I don't know if it is OK to say that, but I just did.

"I'm sure on the radio it was 'Ah, I didn't mean that.' He is just trying to prove to people he can drive a race car, and I guess he isn't doing too many favors on this team."

With team owner Chip Ganassi on the disabled list with broken ribs and Teresa Earnhardt … well, we don't know where she is …it was left to crew chief Kevin "Bono" Manion to put the situation into perspective.

"The only way we're going to get better and race each other for the win is to let this pass and show how we can be adults in this and say it was an accident and move on," Manion said.


Say what?


Sunday's race was delayed by two "caution light malfunctions" that slowed the race action on Lap 54 for three circuits and again on Lap 109 for five laps while NASCAR tried to solve the issue.

Las Vegas Motor Speedway said the problem "was not a speedway issue," and NASCAR spokesperson Ramsey Poston said: "There was a malfunction in the caution lights. We are not sure of the cause, but after the second occurrence, we immediately switched to a backup plan and had no further issues."

Winning crew chief Chad Knaus offered this answer: "Somebody leaned up against the wall and hit the caution button. You don't know what's going to happen in our sport. That's the cool thing about our sport, and I think that's why it's so exciting."

Johnson interjected: "We were told on the radio there were accidental cautions -- at least one was an accidental caution. I'm not sure what 'accidental' means, but maybe somebody leaned up against the switch and turned the lights on."


---
---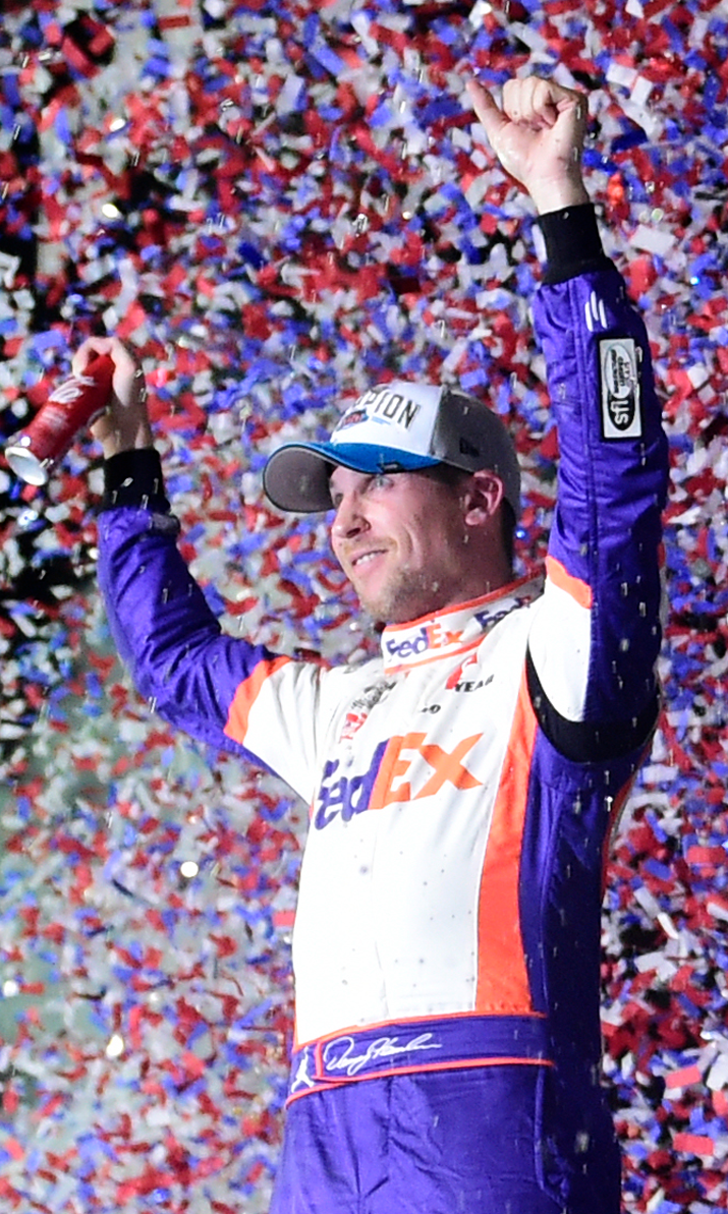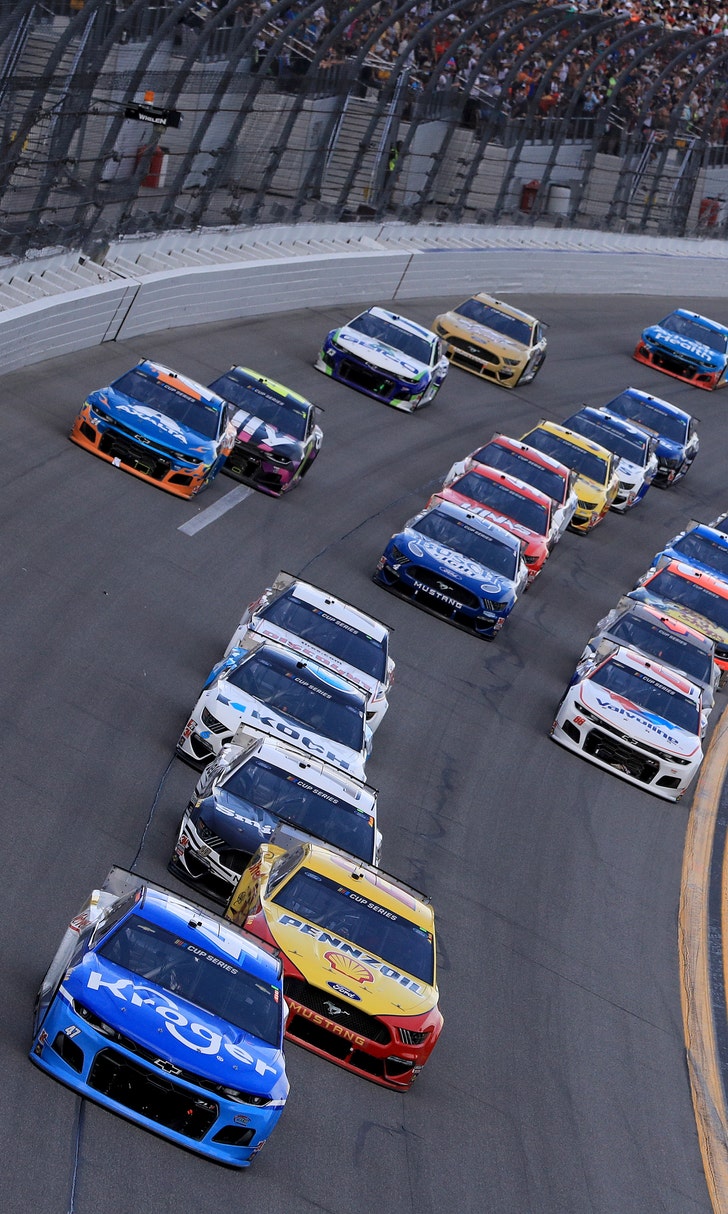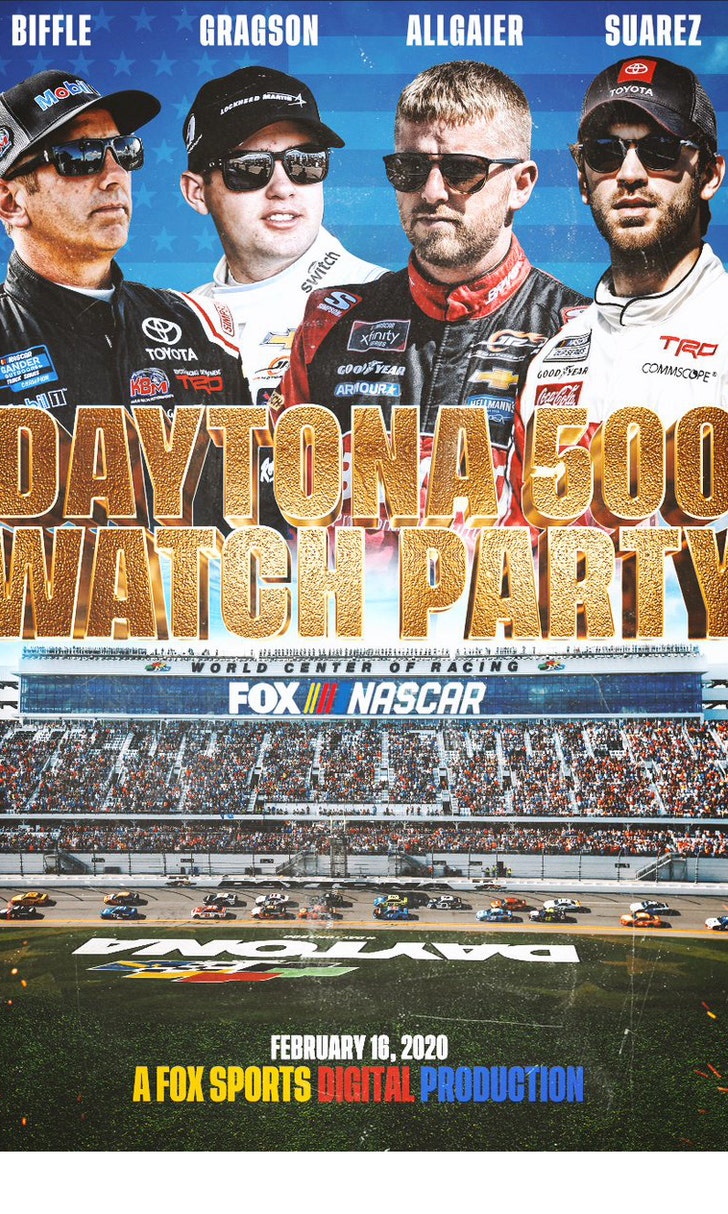 The Daytona 500 Watch Party!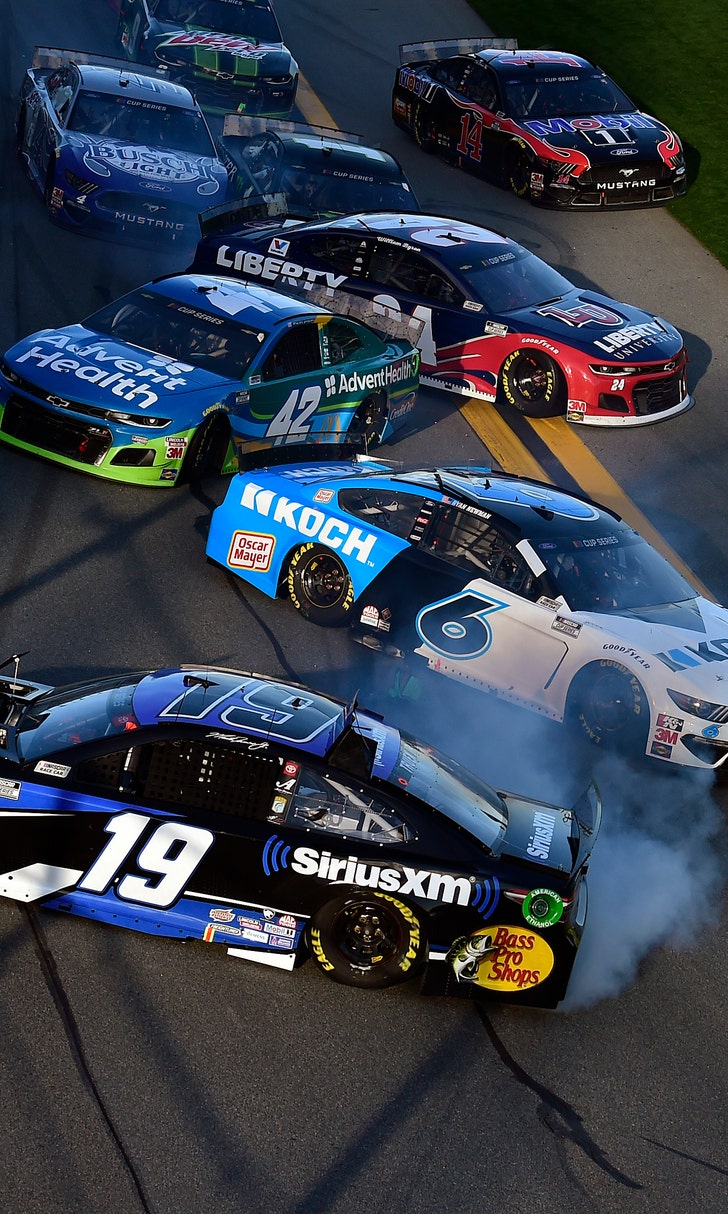 The Numbers Game At Daytona