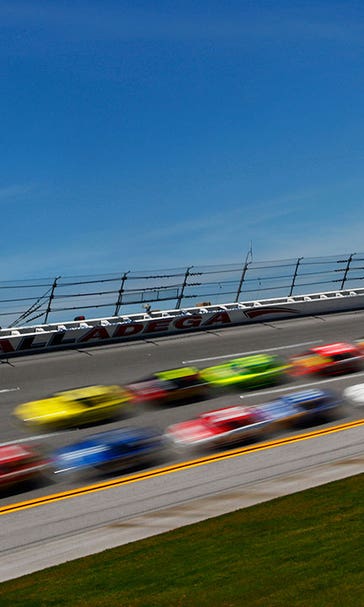 Talladega Superspeedway to be completely covered by SAFER barriers before Chase race
October 8, 2015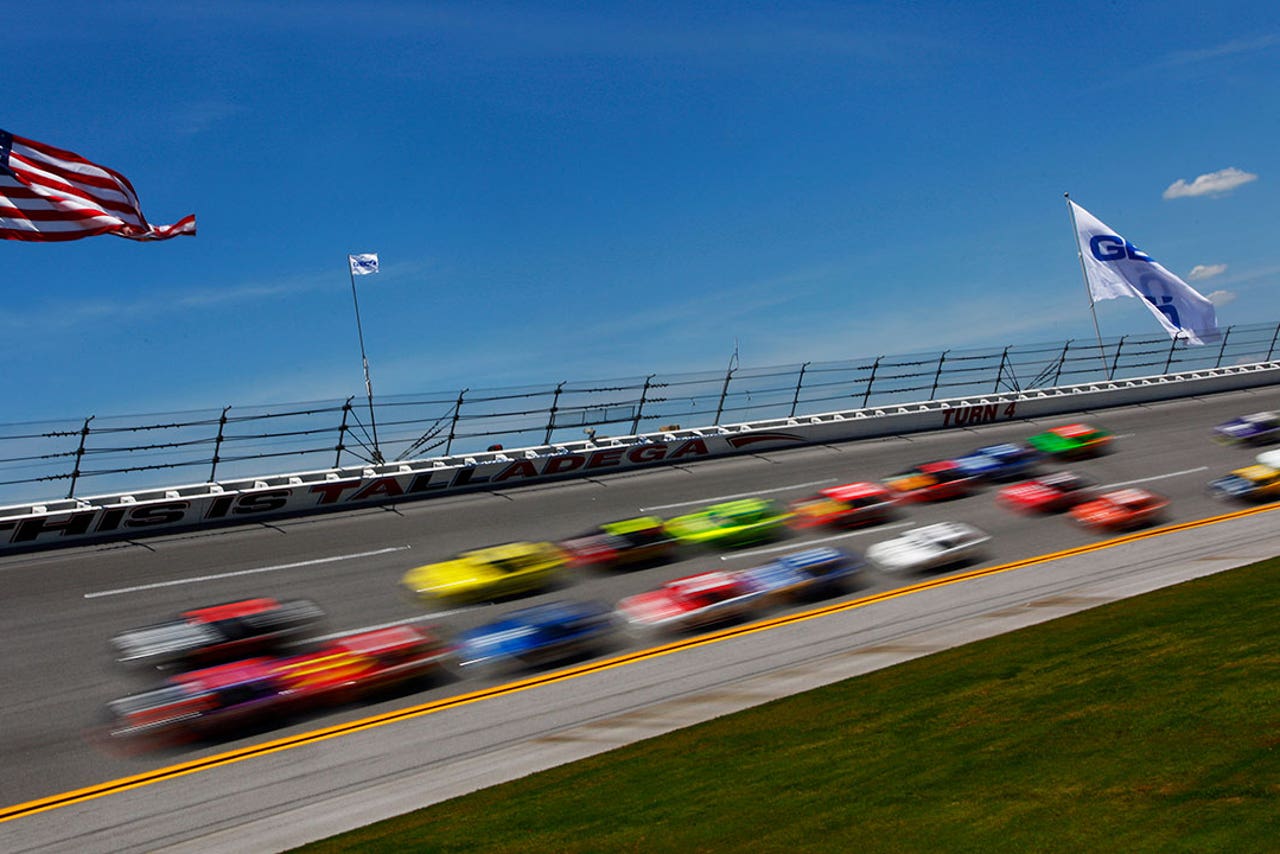 When the NASCAR Sprint Cup Series heads to Talladega Superspeedway for the Oct. 23-25 race weekend, the outside and inside walls will be completely covered by Steel and Foam Energy Reduction (SAFER) barriers.
The track issued a statement from chairman Grant Lynch indicating the move came "after an extensive review" of the facility conducted by NASCAR and International Speedway Corp.
The speedway has already installed 8,000 linear feet of SAFER barriers in 2015, working with Cheaha Construction.
"Safety of our competitors and fans is our top priority, and we will continue to review the facility and provide updates as circumstances warrant," Lynch said in the statement. "We look forward to a tremendous NASCAR weekend featuring the third and final race of the Contender Round in the Chase for the NASCAR Sprint Cup."
SAFER barriers -- or the lack thereof -- came into focus early in the 2015 season when Kyle Busch suffered injuries to his right leg and left foot during the season-opening NASCAR XFINITY Series race at Daytona International Speedway. One week later, Jeff Gordon hit an unprotected concrete wall at Atlanta Motor Speedway.
NASCAR, ISC and Speedway Motorsports Inc. have committed to increasing the use of SAFER barriers at each racing facility. While a push was made earlier in the season, last weekend's Camping World Truck Series race at Las Vegas Motor Speedway renewed calls for increased coverage.
Brad Keselowski Racing's Austin Theriault hit an unprotected concrete wall nearly head-on in that event, suffering a 10 percent compression fracture in his back. After the incident, Sprint Cup Series regulars Brad Keselowski and Kyle Busch took to social media to call for more SAFER barriers. 
"My thing about it is that they do need to work faster," Busch said earlier this week. "I know there's a plan, but there's no reason why some of these racetracks, like Bristol for instance, had the walls on the straightaway before they showed up in the spring and a place like Vegas, it's been eight months and nobody's been there and they don't have walls. It's frustrating sometimes. You don't know all the schematics and everything that happen at these places and who pays for what, but NASCAR, ISC, SMI, they're billion-dollar corporations and they should be able to move a little bit quicker, I feel."
---
---