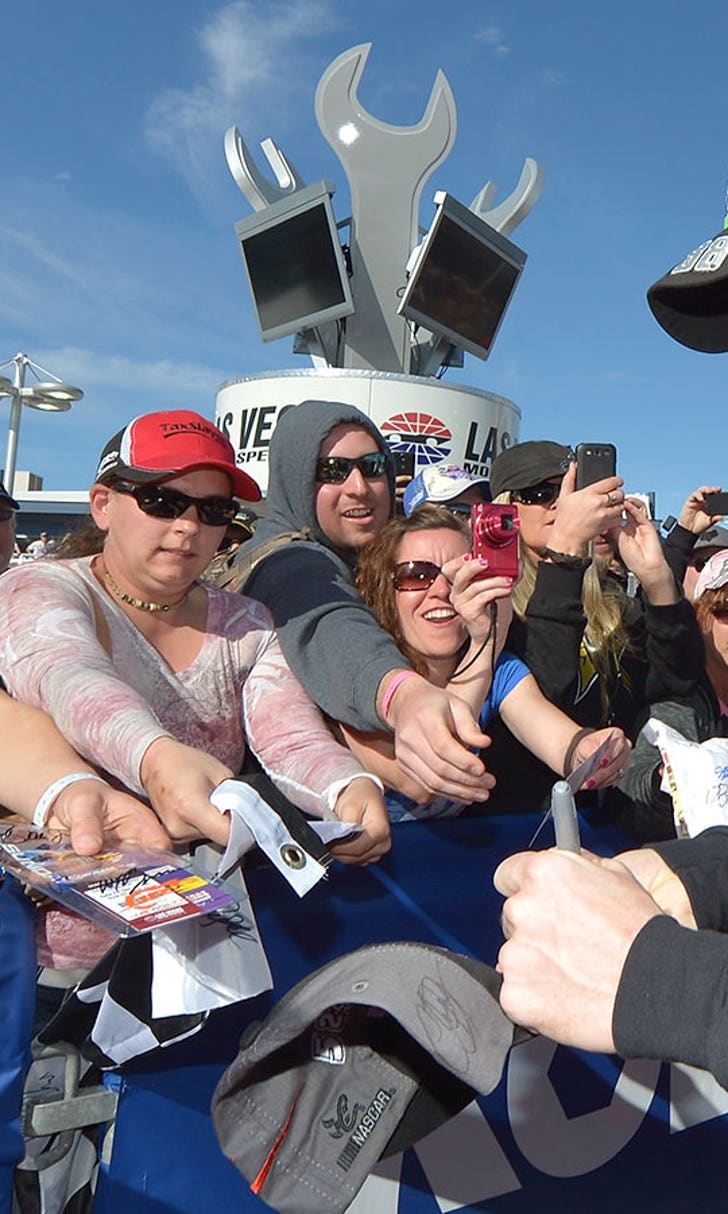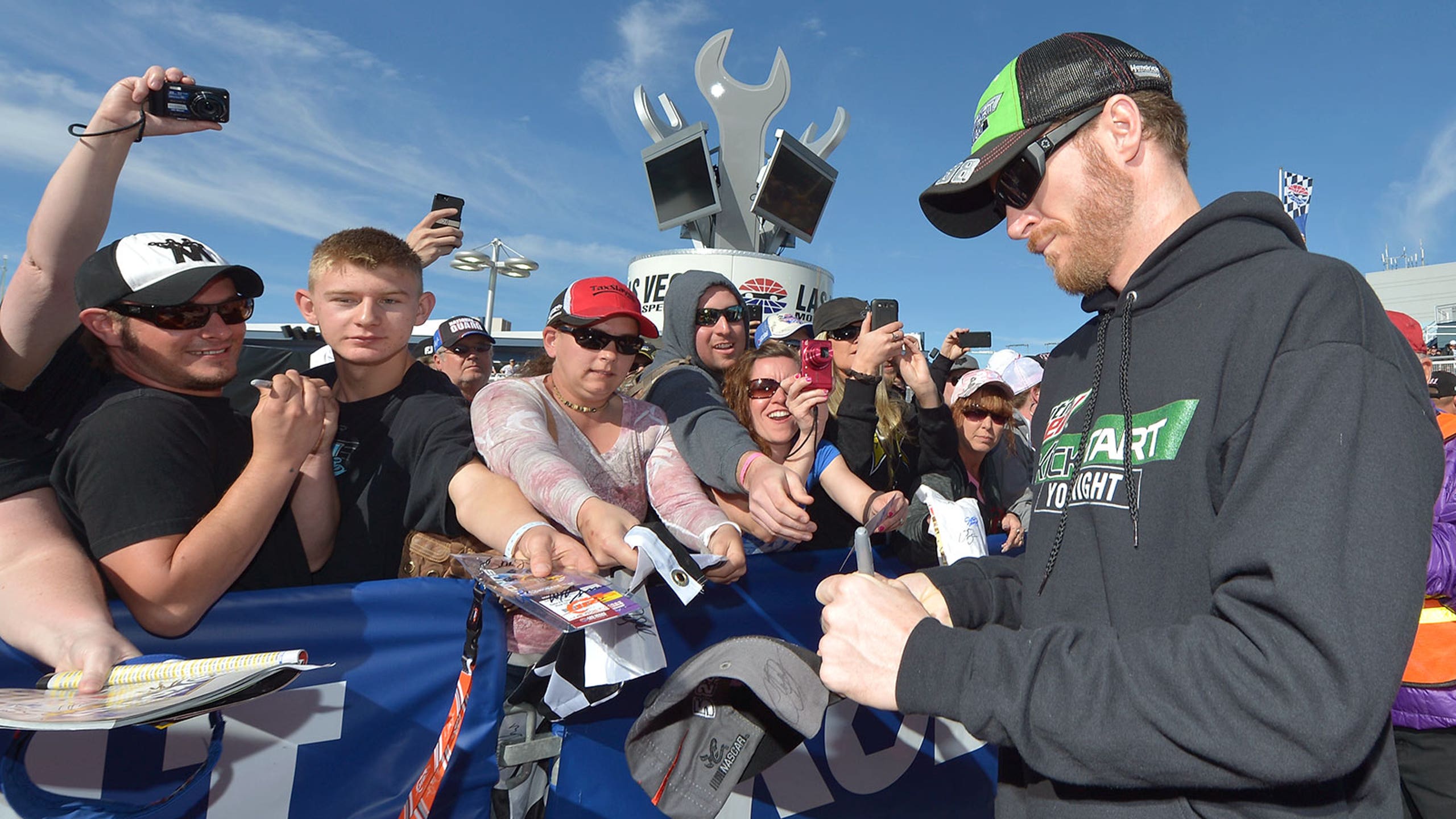 Tall task: Junior looking to join 'The King' in elite category
BY Tom Jensen • March 14, 2014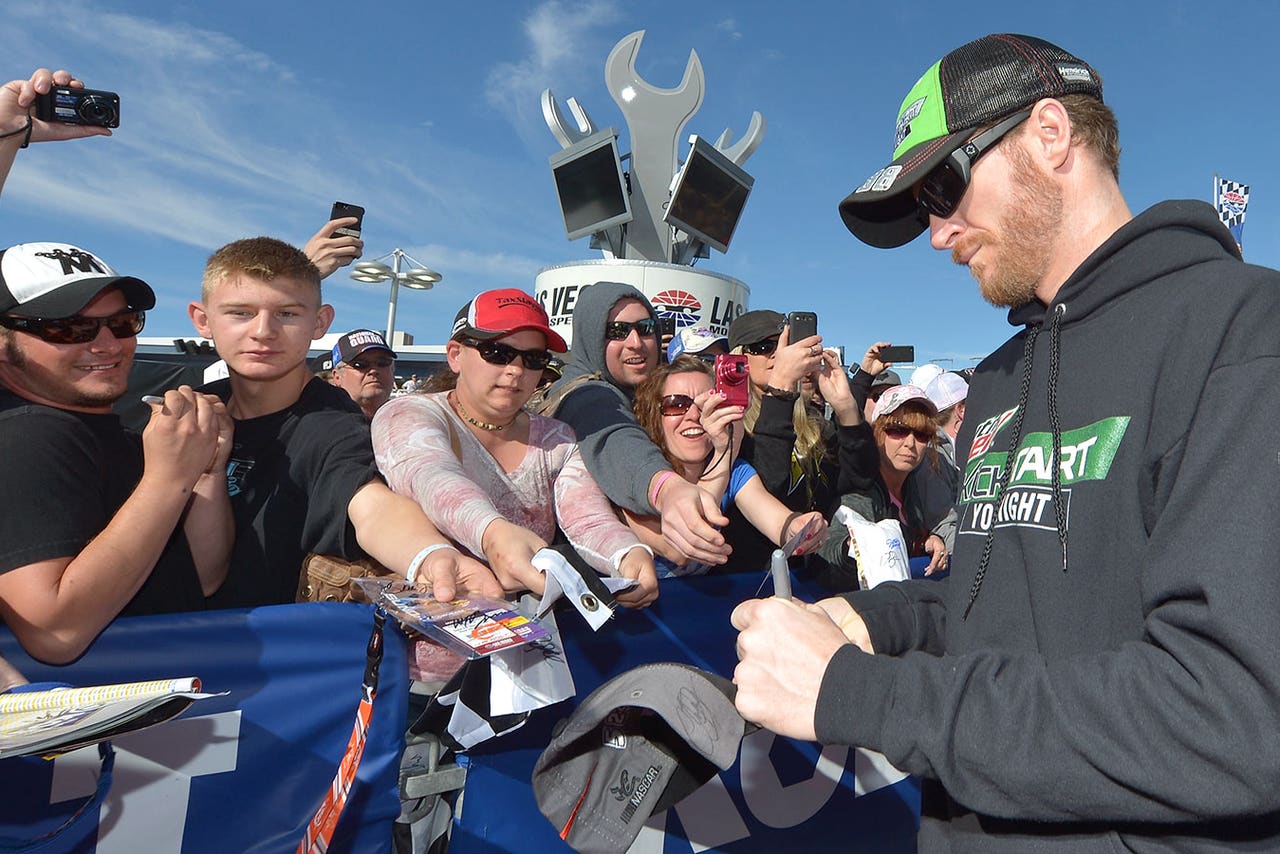 Dale Earnhardt Jr. is off to the best start of his career, but the third-generation driver is keeping his early season success in perspective.
So far this season, Earnhardt has won the Daytona 500 and finished second at Phoenix and Las Vegas. If he can have similar results in Sunday's Food City 500 at Bristol Motor Speedway -- one of his favorite tracks -- Earnhardt will tie NASCAR Hall of Fame member Richard Petty as the only drivers to finish first or second in the first four Sprint Cup Series races of a given season.
"Any time you've done anything that Richard has done and you put yourself in the conversation with him to do with any statistic, it's a pretty awesome accomplishment because of everything that he has ever done, winning as many races as he has and running as many races as he has," Earnhardt said Friday morning prior to practice at the 0.533-mile Tennessee track. "He's been such a fixture in the sport still today. Yeah, that would be awesome."
Doing so will be a tall order, Earnhardt knows.
"This place here isn't going to hand you any favors or give you an inch," Earnhardt said. "So you're going to have to work hard to get -- whatever you take out of here, you're going to have to earn it." 
Still, Earnhardt is red hot right now.
He has posted a career-best eight consecutive top-10 finishes, has led the Sprint Cup points standings for all three weeks of the 2014 season and his three consecutive top-five finishes have him off to the best start he's ever had in NASCAR's top division. 
While Earnhardt said he's obviously pleased with the success that he and the No. 88 Hendrick Motorsports team have had so far in 2014, he's a realist. At Las Vegas last week, Earnhardt likely would have finished in the bottom half of the top 10 had he not gambled late in the race on track position by not pitting during the final caution flag of the race.
"We're not going to be able to turn an eighth or a fifth-place run into a second or third or first-place run every week," said Earnhardt, who was 14th in Friday's lone practice round at Bristol. "We've got to keep in perspective what happened last week. We weren't by any means running with Brad (Keselowski, race winner) and those guys up front and battling for the lead at any point in the day.
"So we definitely can look at that and be excited that we had a chance to win. But also we need to focus more on how we get better so we're running up front regardless of the strategy we're running and the fuel strategy we use."
Asked if his enormous popularity could help elevate the sport, Earnhardt said he didn't think so.
"To get asked about it really makes me uncomfortable because there are so many other drivers -- there's guys like Jimmie (Johnson) who have done so much and accomplished much more than I have," said Earnhardt. "And they do a lot to elevate the sport. They do a lot of things that carry the sport as well or better than I do. It's just very uncomfortable because I don't have the accolades and the hardware that a lot of these guys have, like a championship and things like that."
That said, Earnhardt does enjoy his fans.
"I'm comfortable with the popularity and things like that because I feel like that we do a lot and we have a great fan base and we do a lot to engage with them," he said. "But carrying the sport is a whole other conversation or being the face of the sport is a whole other conversation. It's a very uncomfortable position to be put in. I don't think it's realistic. All the drivers have a role in that and they are actively doing that."
---
---