Superstitions remain part of NASCAR
March 7, 2012

Will lady luck smile on your favorite NASCAR driver this weekend?
Racers are a superstitious breed that will attempt to do anything to turn the odds in their favor.
Traditionally, the three most common things that racing competitors avoid are green cars, $50 bills and peanuts in the shell. And in a sport propelled by statistics, the universal unlucky number 13 is also commonly shunned in racing.
Most of those rituals date back well before sponsors were heavily involved in racing and dictate color schemes and numbers as well.
Certainly, that's the case for last week's Phoenix winner Denny Hamlin. Like many drivers, Hamlin would avoid the color green. However, when his sponsor incorporated its FedEx Ground design onto the No. 11 Joe Gibbs Racing car, Hamlin's luck changed.
"One of my favorite cars is the FedEx Ground car so that throws the color green out the window," Hamlin said. "We won our first race in the FedEx Ground car, so no superstitions for me — just keep the peanuts away. It's just a myth, but people around the garage have strong feelings about what's good luck and what's bad luck."
Danica Patrick has driven a green car ever since GoDaddy.com became her full-time sponsor on the IndyCar side in 2010. While some might believe that her number "7" wards off any of the residual effects from the green cars, Patrick feels it's best to ignore superstitions altogether.
"I try not to have superstitions," Patrick said. "I try not to have things that I need to do well to have good luck because they tend to mess with your head a little bit."
Kevin Harvick agrees.
"There's no voodoo, there's no magic in any of this stuff," Harvick said. "It's all a mental challenge to prepare yourself as well as you can and go out there and race."
Clint Bowyer has also tried to "exorcise" unlucky myths from his thoughts. But there are certain signs he doesn't take for granted.
"Man, if I find a penny heads up on race day, things have always gone well and that's the truth," Bowyer said. "That's the last good thing I have going for me in (the) superstitious world. So don't go throwing pennies in front of me. Don't go jinxing me. It has to be legit."
While drivers will say they have no superstitions, most do have routines they follow on race day. Given the dangerous nature of racing, many of the practices simply involve common sense.
"I always get in the car the same way," Juan Pablo Montoya said. "I always put the belts on the same way, whether it's for practice or the race. If you do something and it's comfortable, it's important to keep doing it the same way. But what's going to happen is going to happen.
"You have to try and avoid bad things and take advantage of things when you can. Sometimes, taking advantage is a risk and if the risk is too high you have to judge how much of a risk it is and try to race smarter every time."

Engine builder Doug Yates will never walk through a handicap parking spot or sit in a wheelchair believing it might tempt the racing gods. Some competitors avoid $10 bills or don their lucky underwear before a race. NASCAR's lone Australian racer Marcos Ambrose "eats Vegemite every day" for his race-day ritual. And Greg Biffle forgoes prerace autographs and interviews.
"I'm kind of quirky about after the driver's meeting, I want to go back to my motorhome and have some quiet time," Biffle said. "Eat lunch and kind of get ready for the race."
Four-time Cup champion Jeff Gordon doesn't buy into superstitions. Throughout his career, he's found that success is a result of the race team's effort.
"The way I've always approached superstitions is if it's something you believe in and if gives you that mental frame of mind of confidence then go with it," Gordon said. "I'm not a big superstitious person. There's nothing that I'm going to do differently or change to try to get things turned around.
"I just know that through hard work, making smart decisions, putting good race cars out there and working as a team we will get it back."
Unfortunately, all the work ethic in the world wasn't enough for Gordon's teammate Jimmie Johnson last fall in the Chase for the Sprint Cup.
The five-time Sprint Cup champion was battling for an unprecedented sixth NASCAR title when Johnson was selected for the cover of Sports Illustrated. The magazine has jinxed many an athlete and team and Johnson wasn't immune to the curse either.
At the time, Johnson quipped, "There's nothing to worry about. If I lose the championship, it has nothing to do with being on the cover of a magazine."
However, in the final six races Johnson finished 34th, 26th, second, 14th, 14th and 22nd and dropped from third in the standings to a career-worst sixth place in the points.
Still, the driver of the No. 48 Chevrolet claims he's not superstitious. He will accept small gifts, such as coins from military members and place them in the car. He still sets his alarm clock for 6:48 a.m. And if he microwaves something, the timer ends with his number – 48.
"It's a little bit of hopeful thinking," Johnson said. "There are still a few things, but it just feels good. I don't think it changes the setup of the car or makes anything work better. It just feels good.
"Weird I'll take credit for, but superstitions may not be exactly what I'm after."
---
---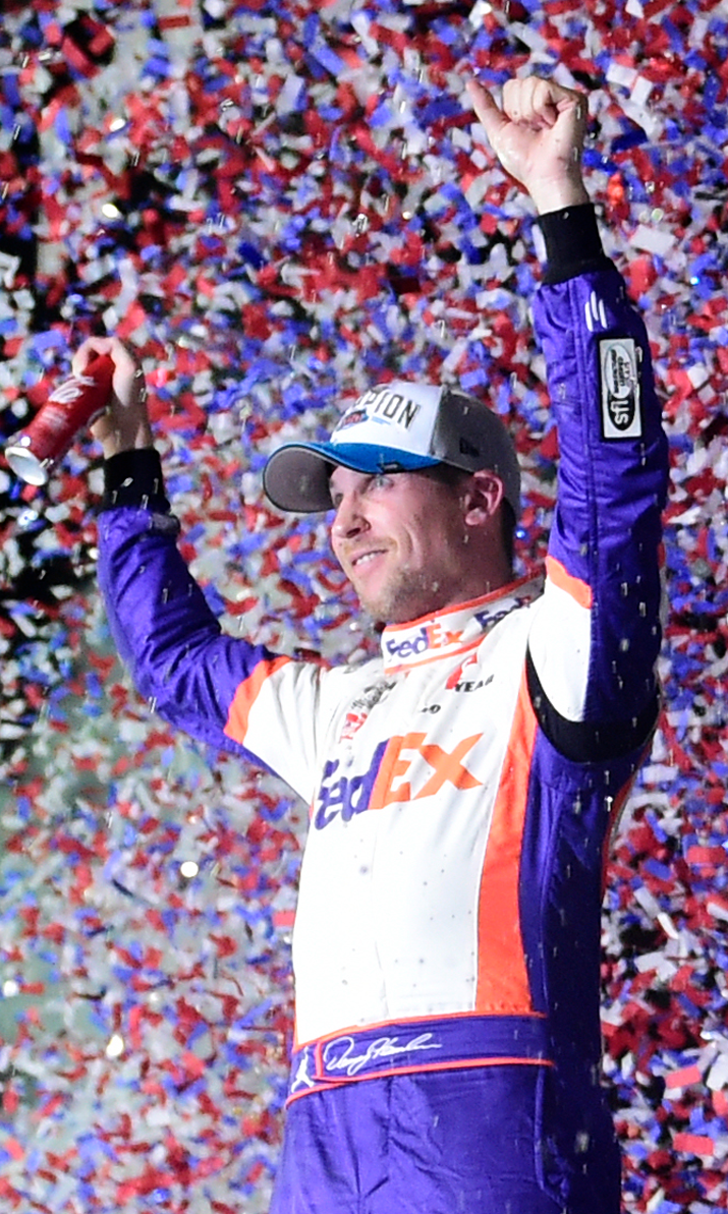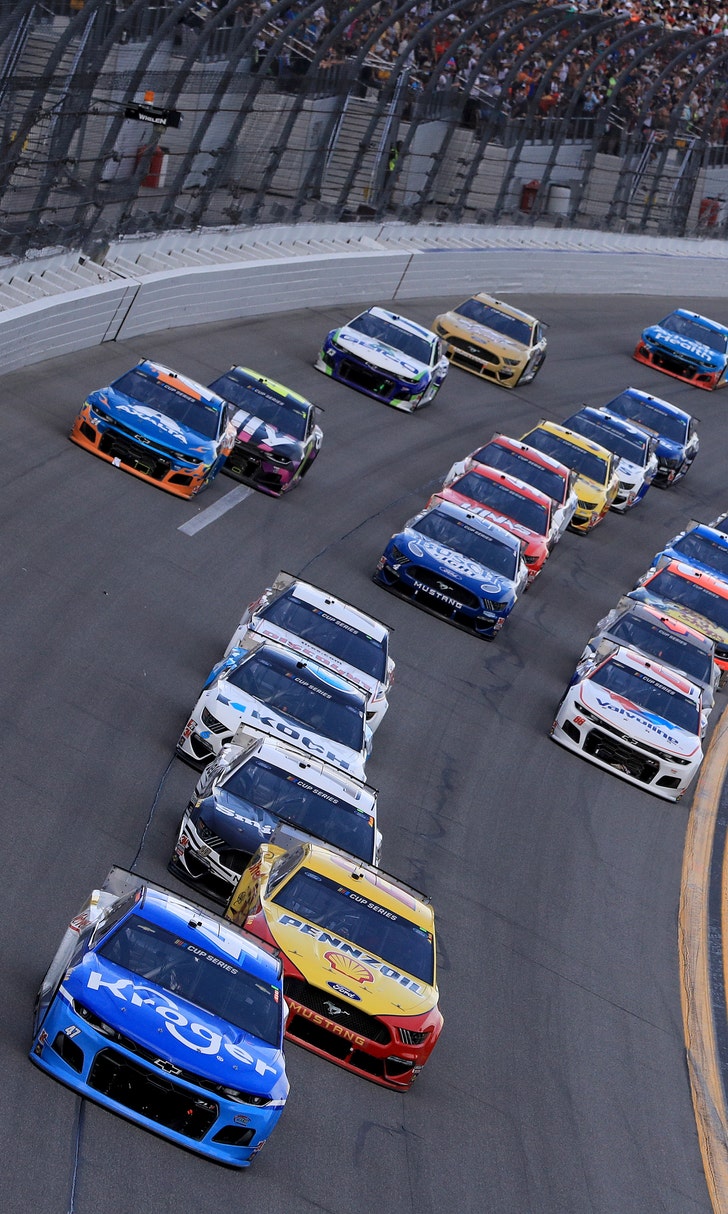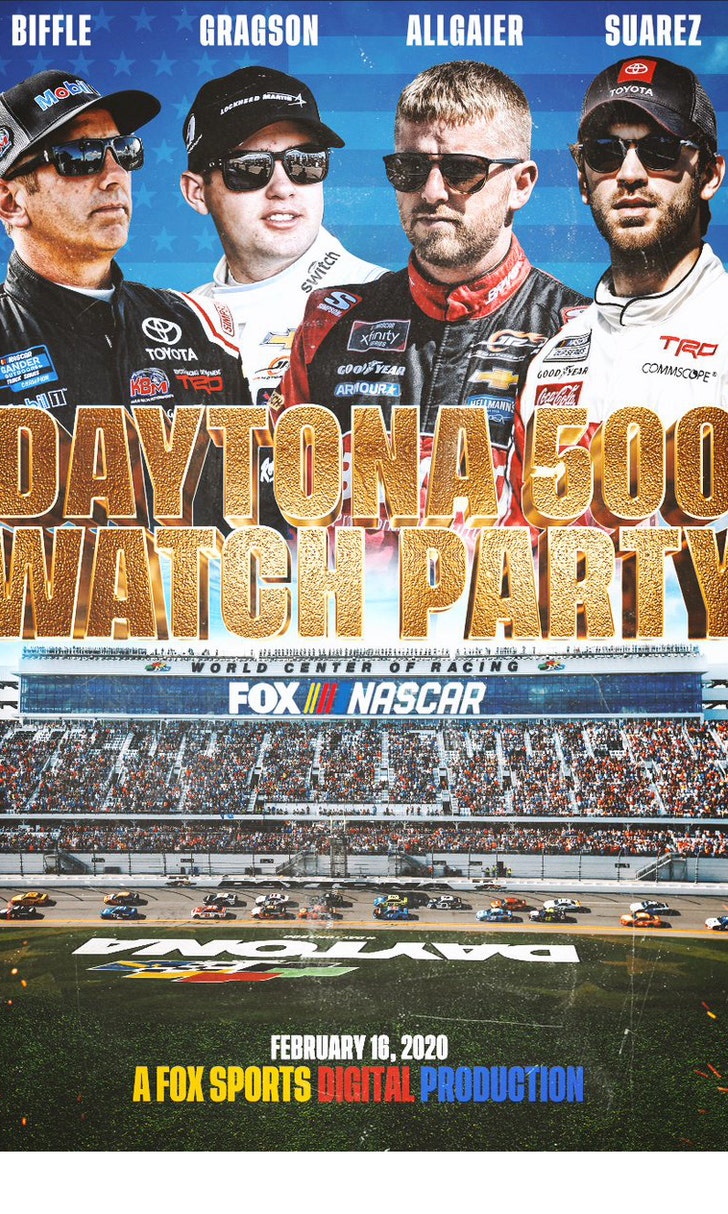 The Daytona 500 Watch Party!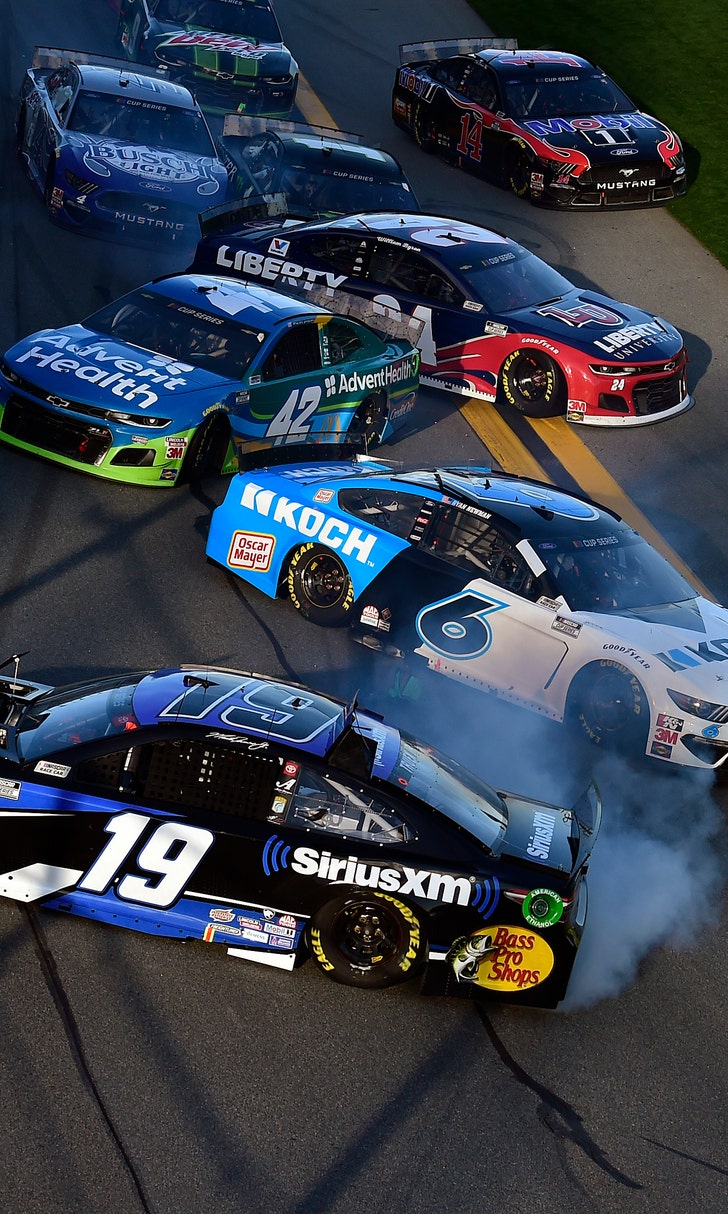 The Numbers Game At Daytona