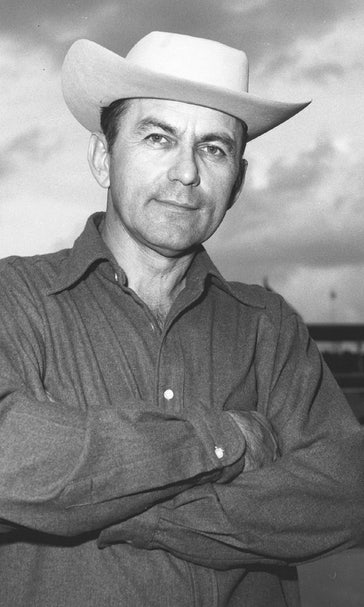 Smokey Yunick: A true larger-than-life American original
May 10, 2016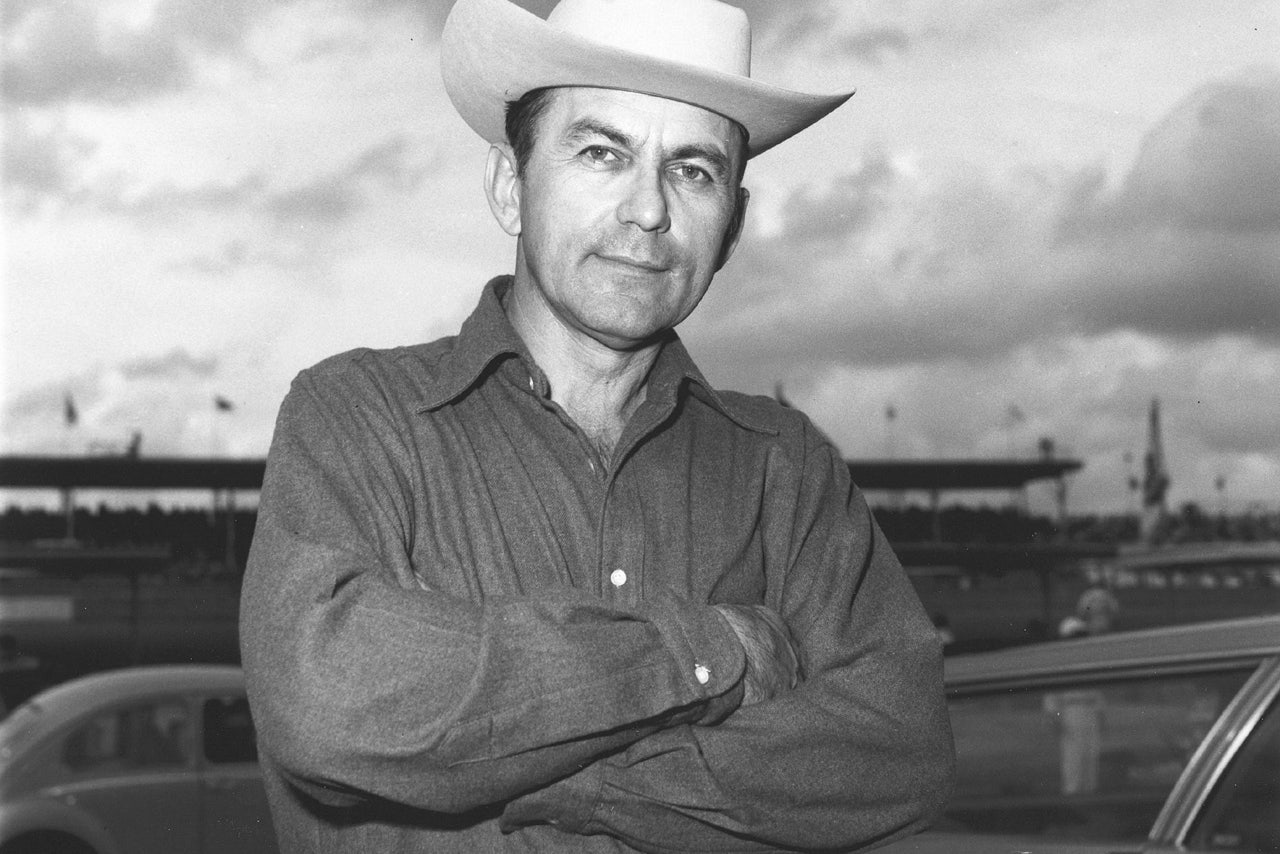 Editor's note: This week marks the 15th anniversary of the death of the legendary mechanic and crew chief Smokey Yunick, one of the most brilliant and controversial minds in NASCAR history. I interviewed Smokey not long before he died for my book, "Cheating: The Bad Things Good NASCAR Racers Do In Pursuit Of Speed."
Like all truly great American heroes, Smokey Yunick was someone you couldn't invent, a man whose accomplishments dwarf even his formidable, larger-than-life mystique. In the annals of NASCAR history, he stands firmly where legend and fact collide, leaving onlookers to judge his impact for themselves.
 A war hero who combined the brains of an engineer with a penchant for hard living and bacchanalian excess, Yunick was one of the most outspoken characters in NASCAR's history. He was by turns brilliant, profane, controversial, outrageous and charming, a man who loved to stir things up and despised authority figures.  
He was one of the best and most honored mechanics in the history of stock-car racing and a pioneer in creative rules interpretation, a man who, along with Junior Johnson, reigned as an outlaw genius, rebel, and perpetual thorn in NASCAR founder Bill France's side.  
"Smokey was the worst or best, I'm not sure what you'd call it," said Ray Fox, who drove stock cars in the 1950s and was later a car owner and a NASCAR official. "He was always trying to get away with something. I think Smokey had the idea [that] if you could have four things wrong and get one through, that was good."
Henry "Smokey" Yunick was born in Tennessee in 1923 and grew up in the outskirts of Philadelphia, where he dropped out of school in the 10th grade to support his mother and sister.  
When World War II broke out, Yunick became a B-17 pilot in the Army Air Corps, a stint that like many parts of his life would combine equal measures of achievement and controversy.  
In a 1992 interview for American Racing Classics, Yunick recounted his first misadventure with the armed forces. "I went to the state fair in Memphis while I was stationed at Dyersburg (Tennessee)," he said. "I got drunk and came back for high-altitude formation. While I was up around 30,000 feet my appendix burst, but I didn't know what it was. I knew I needed to get on the ground in a hurry. After (the co-pilot) tried to land it two or three times and he couldn't, I came to long enough to get it on the ground. If I hadn't, we would all have been dead."  
Veteran car owner, mechanic and innovator Henry Smokey Yunick .
He recovered and became a highly decorated pilot, flying 52 bombing missions in Africa, Europe, Indochina, Burma, the Philippines, and Okinawa. He was wounded once and shot down over Poland on another occasion.  
"I was in every World War II battle from Africa to Japan, every single one," Yunick said, though he conceded that maybe he wasn't quite suited to military life. "I was kind of a bad boy. I did about the same there as I did in NASCAR."  
Yunick, like France, ended up in Daytona Beach, Florida, where each opened his own business: France a gas station and Yunick a repair shop known as "The Best Damn Garage in Town." Rivals in the auto-repair business, the men would soon butt heads in the racing world as well. It was a turbulent era and a time when Florida was known more as a rural frontier than a tourist mecca.  
"If in 1947, I killed a guy in Daytona, unless he had five eyewitnesses, they wouldn't have bothered me," said Yunick, whose father-in-law was a district attorney in the area for a time. "I would have never even been arrested, 'cause I was wired in politically. They liked racers, and anything they could do for you they would."   
On the track, Yunick was as brilliant as he was wild off it. With Yunick preparing the cars, Herb Thomas won NASCAR Grand National (now Winston Cup) championships in 1951 and 1953, in addition to finishing runner-up twice. With Yunick as his mechanic and car builder, Thomas won 39 races over four years.  
General Motors hired Yunick away in 1955 to help develop the legendary Chevrolet small-block V-8.  
In the mid-1950s, Yunick began competing as an owner/crew chief in a limited schedule of NASCAR Grand National races. His most notable success came at Daytona, where he won four of the first eight major stock-car races at the famed speedway after it opened in February 1959. Fireball Roberts was the winning driver for three of those four races, including the 1962 Daytona 500. Yunick also dabbled successfully in open-wheel racing, winning the Indy 500 in 1960, when he served as Jim Rathmann's mechanic.  
But Yunick's legend was built around his creative rules interpretation. He didn't just stretch the rule book, he bent it, broke it, and threw it out the window.  
Aerodynamics were probably his true to claim to fame on the scofflaw front. "Smokey was so far ahead of all of us in the aerodynamic downforce part of it. He could take a car and cut it all to pieces and work on it," said his contemporary Bud Moore. "There's no way we could have done some of the stuff he did."
 "Smokey was real good. He did all kinds of stuff. He was smart," agreed David Pearson, the man who trails only Richard Petty in career NASCAR victories. "He had a little spoiler put on top of it [his car] to keep air from getting down on it. You could see it, but you had to look at it close. It was back there at the rear window on the roof."   
"You'd have to say Smokey Yunick was the best at the pre-1960 period. A lot of his was more innovation maybe than cheating. He knew where the gaps in the rules were, particularly as they related to engines," said former Charlotte Motor Speedway president Humpy Wheeler. "People used to say that Smokey couldn't make a car handle. Well, he could. The reason he got the handling rap was that his cars were going in the corners so much faster than everybody else. And it took a certain type of driver to drive for him because it was pretty intimidating. You couldn't come in and say, 'I don't have enough power.'"  
Like many of his peers, Yunick took umbrage at the term "cheating" even many years after his retirement.  
"If you go back to 1950, you had the whole goddamn car to so-called be creative with. All right, now we've had 50 years of racing, 50 years of refining it, which are the collective efforts of all the smart people in the United States. And now the things that I would get disqualified for cheating are absolutely legal today," said Yunick.  
"The cheating thing is just like the law business. It depends on who's in power, the Democrats or the Republicans, and what part of the 19th or 20th or 21st century it is, because the laws are more and more abused the further we go. The lawyers are learning ways to circumvent the rules that we had yesterday. The same thing's happening in races.  
"Ninety percent of the so-called cheating that was innovated, it wasn't cheating," Yunick said, citing as an example a Chevrolet he entered at the Daytona 500 in 1968. "There was no rule on how big the gas line could be. Everyone else ran a 5/8-inch gas line. That was adequate to supply the race engine with gas, no question about it. I chose to run a two-inch gas line, which was obviously much too big, but it was 11 feet long and it held five gallons of gas. Nobody ever [specified size]. A week after the race, the gas line couldn't be over a half-inch in diameter. The day that I did it, it was not illegal. That's how most all these innovations—so-called cheating—was not cheating the day it was done."  
Ah, yes, Daytona.  
Curtis Turner won the pole for the 1967 Daytona 500 in one of Yunick's Chevrolets, at a time when General Motors was not officially in racing, but rivals Ford and Chrysler were.  
The pole victory for the unsponsored Chevrolet infuriated Ford and Chrysler, which at the time were pouring millions of dollars into racing, while GM's factory efforts had been curtailed.  
"Smokey had been out of NASCAR for some period of time. He was primarily at Indianapolis, winning the race in 1960 with Jim Rathmann. He came back to Daytona in 1967," recalled Wheeler, who was there when it happened. "This was at the absolute height of the Ford-Chrysler factory wars, also between Firestone and Goodyear. In '65 and '66, Ford and Chrysler had boycotted, each one year. In '67 at Daytona they all were back. Chrysler had the mighty Hemi, Ford had the 427 engine that was so good. Of course, there were no Chevrolets, hadn't been for some time, at least none of consequence on the big tracks. Smokey shows up with a '67 Chevrolet Chevelle with Curtis Turner driving. It was two renegades coming into Daytona, neither could care less about what anybody thought of them. All of a sudden, the first time I saw the car, I thought, the car is awful small. The Chevelle, an intermediate-sized production car, was smaller than the full-size Ford Galaxie and the Dodges and Plymouths that were running. But Smokey's car didn't look like it was as big as the Chevelles I'd seen.  
"In practice it didn't really do much. Here comes pole day, and he wins the pole. This would be like a Peugeot coming in and winning the pole today in a stock-car race. It was such a shock. It was so embarrassing to the factory teams. I have never seen longer faces in my life at a racetrack, other than when somebody's killed, than at Daytona that day. NASCAR scrambled all around trying to find out who did what to whom, how did that damn thing get on the pole? It comes time for the qualifying races. Curtis on the pole and they drop the flag. He developed a mysterious smoke coming out of the car on the first lap. I guess Smokey said it was a blown engine or a leaky oil line. I suspect that he didn't want to show his hand. He knew that NASCAR was after him big time. The car didn't win the race, but probably in the history of stock-car racing there was never a bigger upset than what happened that day."   
Yunick found an obvious loophole: NASCAR didn't measure how wide the car was, so he narrowed it. A narrower car  pushes less air and, all other things being equal, it will be faster than a wider car.  
"What did Smokey do with the car? He just made a small Chevelle out of it and took advantage of something nobody paid much attention to in those days, and that was aerodynamics,' said Wheeler. "It was less to move through the air. He had the fabulous ability to get more horsepower out of an engine than anybody else on Earth could. So the combination was earth shattering. As a matter of fact, that car was held in such high esteem as the ultimate cheater that it was sold for way up in the six figures at a collector car auction in Phoenix a couple of years ago. Somehow or other it miraculously showed up. Smokey verified to me that that was the Daytona car. It would be interesting to get that car and find out what size it really was."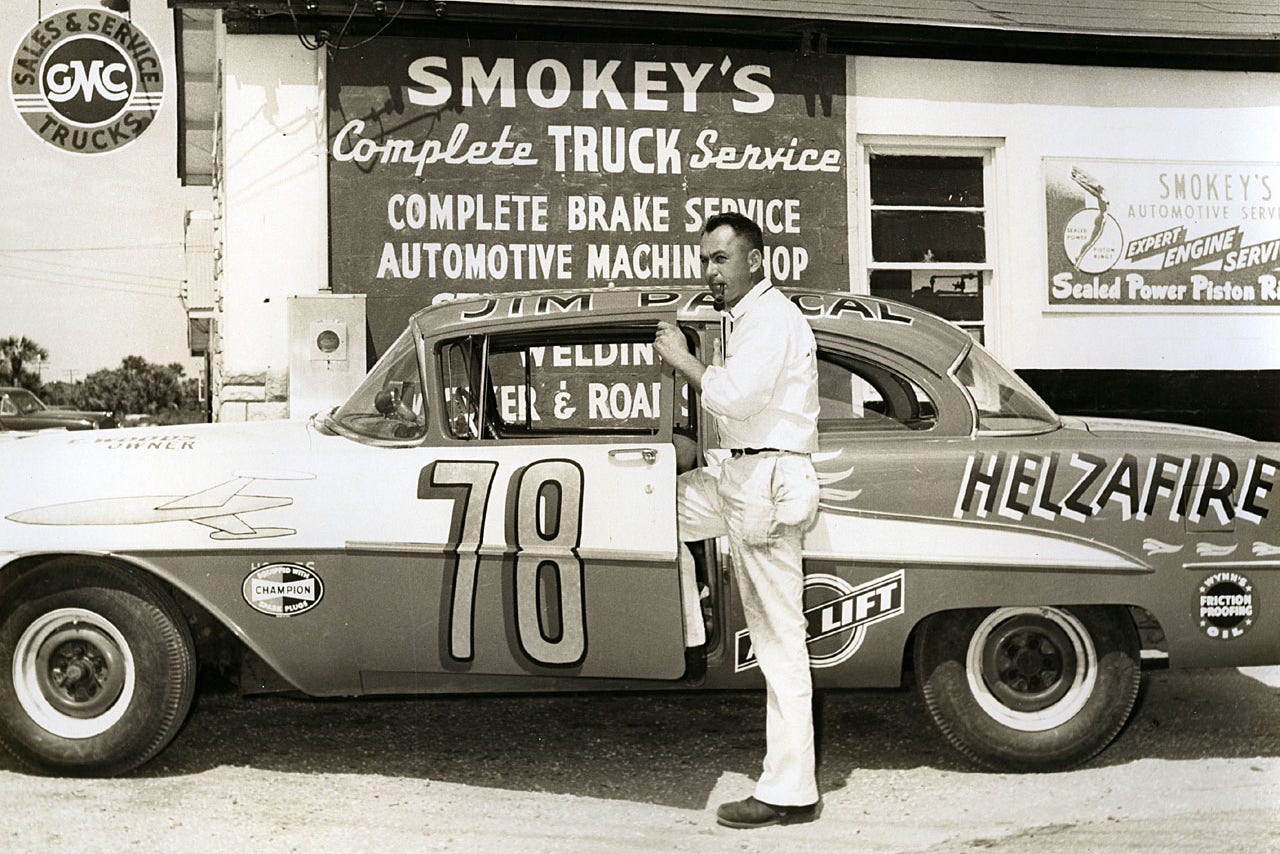 Master mechanic Henry Smokey Yunick with the 1955 NASCAR Cup Oldsmobile owned by Ernest Woods and driven by Jim Paschal.
Although he frequently showed up at races in the years ahead, he battled bone cancer and a host of other ailments and was absent from the scene for most of the 2000 season, until showing up at Charlotte in October for the UAW-GM Quality 500.  
"I was diagnosed with everything but pregnancy," Yunick told me with a raspy laugh as he sat in the infield media center at Charlotte in October 2000. "Finally, about a month ago, I took all the medicine there was and threw it in the trash can, told the doctor, 'I'm done with this shit. If I'm going to die, I'm going to die. Don't even talk to me about it anymore.' I picked up horsepower, about 70 percent. I feel 100 percent better. I came away from wheelchairs, those things you push, canes. Now I'm walking by myself—all that in 20 days.   
"I just went up and down. I didn't know what was happening. I was so weak I couldn't do nothing. I really didn't want to live because I couldn't do nothing. I'm starting to get back in the ball game. I may be going to drop dead because I won't take the medicine, but I ain't taking no more. If I'm going to die, let's get it over with. I'm headed for 78 now, and I've had enough of everything, with no regrets. I had a good life."  
And just as he refused to obey authority in the military or NASCAR, Yunick wasn't about to take a doctor's word on how to live. He lived his entire life on his own terms and vowed to finish it the same way. He died May 9, 2001.  
"I think he was years ahead of his time in some of the aerodynamic things," said Barry Dodson. "One of the Chevelles he had is up in Richard Childress's museum now, and every time I go over there I take time to look at that car. I think how could anybody have that mind and that ingenuity 20 years before anybody else, before we had the use of the wind tunnels and all the data that we have from the manufacturers? He was way, way ahead of his time."
---
---