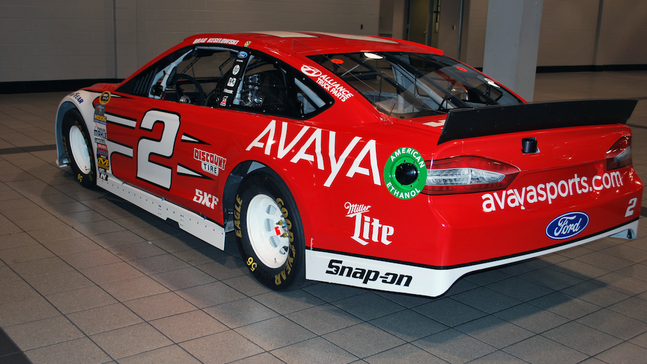 Silicon Valley sponsor, Avaya, joining forces with Brad Keselowski
Published
May. 1, 2015 12:31 p.m. ET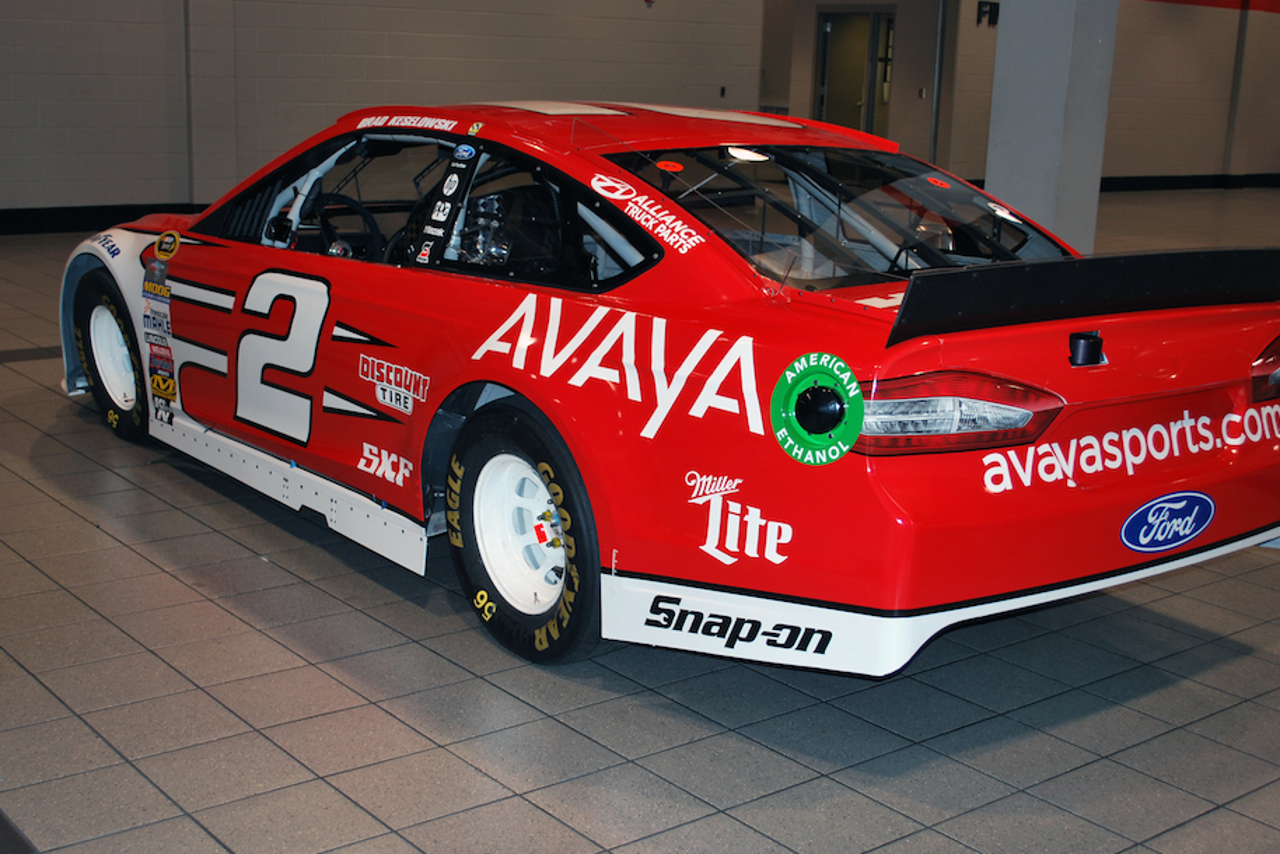 When 2012 NASCAR Sprint Cup Series champion Brad Keselowski rolls into Kansas Speedway next weekend, his No. 2 Penske Ford will have a very different look, thanks to sponsorship from new partner Avaya, a Silicon Valley-based communications partner.
Team Penske announced Friday that Avaya will sponsor both Keselowski at Kansas and Simon Pagenaud's No. 22 Avaya Team Penske Dallara/Chevrolet for at least four Verizon IndyCar Series races this year, including the 99th running of the Indianapolis 500 on May 24.
Even though the Penske deal right now involves only a single race for Keselowski, it's significant because NASCAR historically has had a hard time attracting sponsors from the Silicon Valley area of Northern California, America's technology epicenter.
"NASCAR is trying very, very hard to continue to push the technical side, have more technical partners," said Keselowski, speaking on a teleconference from Talladega Superspeedway Friday afternoon. "So I think this is not just a win for Team Penske, but also a win for all motorsports and NASCAR in particular."
Keselowski said bringing new sponsors into NASCAR is crucial.
"As far as sponsorships are concerned, they're really the lifeblood of our race teams," he said. "There is purse money … but usually about 70 or 80 percent of a team's budget comes from the sponsorship side, so obviously sponsors are very important and we're glad to have them.
"And we try to do more than just have sponsors," Keselowski said. "We try to have partners, which means not only is there the financial side of it, but we work together and we find solutions together. And I think that Penske probably does that as well if not better than anyone else, so this relationship is certainly along those lines."
"We are excited to welcome Avaya to Team Penske through their relationship with HP, supporting Simon Pagenaud and Brad Keselowski," said team owner Roger Penske in a statement released by the team. "Avaya is a growing global brand that has a great opportunity to continue that growth through motorsports. We can benefit from Avaya's technologies and expertise across our Penske businesses and we appreciate their partnership as Simon and the No. 22 team establish themselves as championship contenders in the Verizon IndyCar Series and Brad continues to work toward the Chase with the No. 2 team in the NASCAR Sprint Cup Series."
"Avaya and HP, two of Silicon Valley's business technology powerhouses, have been on the forefront of communications and enterprise technology innovation for decades," said Joe Manuele, vice president, Global Cloud Services, Avaya. "Communications is entering the cloud-era, and we are proud to offer our technology and expertise to Team Penske in an effort to help the team continue to produce at a high level."
---
---