NASCAR Cup Series
NASCAR Cup Series
Sheriff says no criminal charges pending against Tony Stewart
Published
Aug. 10, 2014 3:55 p.m. ET

A day that began when authorities announced Tony Stewart will not face criminal charges right now continued with statements from both parties, an emotional day at Watkins Glen, and FOX Sports 1 legal analyst Rob Becker stating he anticipates Stewart to face a second-degree manslaughter charge.
In a news conference shortly after 3 p.m. ET Sunday, Ontario County (N.Y.) Sheriff Phillip C. Povero said, "At this moment there are no facts or evidence that would support a criminal charge or criminal intent."
During a sprint car race at Canandaigua (N.Y.) Motorsports Park on Saturday night, Stewart and 20-year-old Kevin Ward Jr. crashed, and under caution Ward got out of his car and walked toward Stewart's car, gesturing at Stewart. As Stewart's car approached Ward, Stewart's right-rear wheel hit Ward, who was thrown into the air and died as a result of the contact.
Povero said Stewart was "visibly shaken" and had been cooperative in the investigation. Authorities were asking spectators and others to turn over any video they recorded of the crash.
"This is right now being investigated as an on-track crash, and I don't want to infer that there are criminal charges pending," Povero said. "When the investigation is completed, we will sit down with the district attorney and review it. But I want to make it very clear: There are no criminal charges pending at this time."
The sheriff's office is examining videos from fans who were in attendance and also is awaiting formal autopsy results.
According to The Associated Press, investigators were working to reconstruct the crash and studying both the "dim lighting on a portion of the track to how muddy it was, as well as if Ward's dark firesuit played a role in his death, given the conditions."
Driver Cory Sparks, a friend of Ward's who was a few cars back when Ward was hit, spoke to the AP.
"The timing was unsafe," he said of Ward's decision to get out of his car to confront Stewart. "When your adrenaline is going, and you're taken out of a race, your emotions flare."  
Earlier Sunday, Stewart-Haas Racing competition director Greg Zipadelli announced at a news conference that Stewart would not race in the day's Cheez-It 355 at the Glen — Watkins Glen is about an hour drive from Canandaigua. Instead, Stewart — still in need of a victory to clinch an appearance in the Chase — was replaced by veteran Regan Smith. After a nice run Sunday, Smith wrecked late and finished 37th.
After the race, it was clear the events from Saturday — and more specifically the Ward family — were on drivers' minds at Watkins Glen. Hear race winner AJ Allmendinger's thoughts after the race.
Earlier in the day, Stewart issued the following statement:
Ward's family also issued a statement, saying, "We appreciate the prayers and support we are receiving from the community, but we need time to grieve and wrap our heads around all of this."
Later Sunday, Becker said on FOX Sports 1 that he believed charges will eventually be filed against Stewart once all of the evidence is considered. You can watch all of Becker's appearance here:
---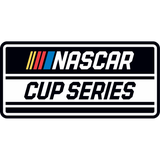 Get more from NASCAR Cup Series
Follow your favorites to get information about games, news and more
---