Sauter riding high into Martinsville
BY foxsports • October 24, 2013
If Johnny Sauter has a little extra bounce in his step this weekend at Martinsville Speedway, no one can blame him. He has at least two compelling reasons.
First, Sauter arrives at NASCAR's shortest track fresh off his first Talladega Superspeedway victory in last weekend's Camping World Truck Series race.
Second, if there's any track on the circuit where Sauter is a favorite to be on top when the checkered flag waves, it's Martinsville.
Needless to say, the ThorSport Racing driver is riding about as high as a guy possible could be, heading to the .526-mile oval in Southside Virginia.
"Martinsville's one of my favorites," said Sauter, who has a combined 400-plus starts over NASCAR's three national series. "It doesn't matter what I'm racing at Martinsville. It's just a fun place to go race. To me, it's perfect. Whether you win, lose or draw, it's just a fun place to go race."
Sauter had lots of fun when the trucks visited Martinsville in April, beating out teammate Matt Crafton to deliver a 1-2 finish for ThorSport. The win was Sauter's second at Martinsville and followed a victory in the truck season opener at Daytona International Speedway.
When Sauter left Martinsville in April, he was a perfect 2-for-2, sat atop the Truck Series standings and looked every bit a safe bet to contend for the 2013 series title. Unfortunately for Sauter, a roller-coaster ride awaited.
Over the 15 races between the spring Martinsville event and last weekend's outing at Talladega, Sauter never won, incurred a major points penalty, worked with three different crew chiefs, and was collected in multiple wrecks – most of them not of his own making.
By the time all the damage was done, the Wisconsin native's shot at the 2013 title was effectively over. Sauter, being the veteran driver that he is, has learned to take such disappointments in stride.
"I think you have to look at everything for what it really is," said Sauter, who lost the points lead when he and his team were docked 25 points for an illegal fuel cell at Kansas Speedway in April. "It has been a great year. We've won three races. In years past we've only been able to win two a year, so we've already got three and there's still four races to go and three of those last four racetracks we've won at, so I think you have to look at the bad stuff as the crew chief thing sucked, the penalty sucked and the penalty was – for lack of a better word – our own stupidity. So, I think those are things you have to look at and say, 'Oh, OK, obviously we won't do that again.'"
Joe Shear Jr., Sauter's crew chief at the time of the penalty, was suspended four races and returned for just one race before leaving the team. Jesse Saunders, who served as Sauter's interim crew chief while Shear was suspended, later departed along with Shear.
Atop Sauter's pit box the last seven races has been Dennis Connor, a three-time Truck Series champion crew chief with driver Jack Sprague. The Sauter/Connor marriage has been successful so far, with Sauter recording five top-10 finishes – including the win at Talladega – under Conner's watch.
"It's kind of one of those deals where you're like, man, the year started out great but it seems like an eternity ago," Sauter said. "In the middle part of the year there we just got caught up in people's wrecks. It was nothing of our own. We were just in the wrong place at the wrong time. So now it's all kind of coming back around. I hope that we can finish strong.
"Talladega's been one of those places where the last couple years haven't been so bad but it's been a place where I've had a lot of bad luck through the years, and to finally get a win there was really, really big."
Despite being out of the championship mix, Sauter has a shot at finishing second in points. Sitting sixth in the standings, he is a whopping 92 points behind championship leader Crafton – his teammate – but only 35 behind second-place Ty Dillon.
"Matt's in a league of his own but those other guys are within striking distance, for sure," Sauter said. "I think if everything goes right and we run as well as we have at some of these racetracks coming up, there's nothing saying we can't get to second or at least third, and I think going into the (awards) banquet, it would be really cool to be 1-2."
---
---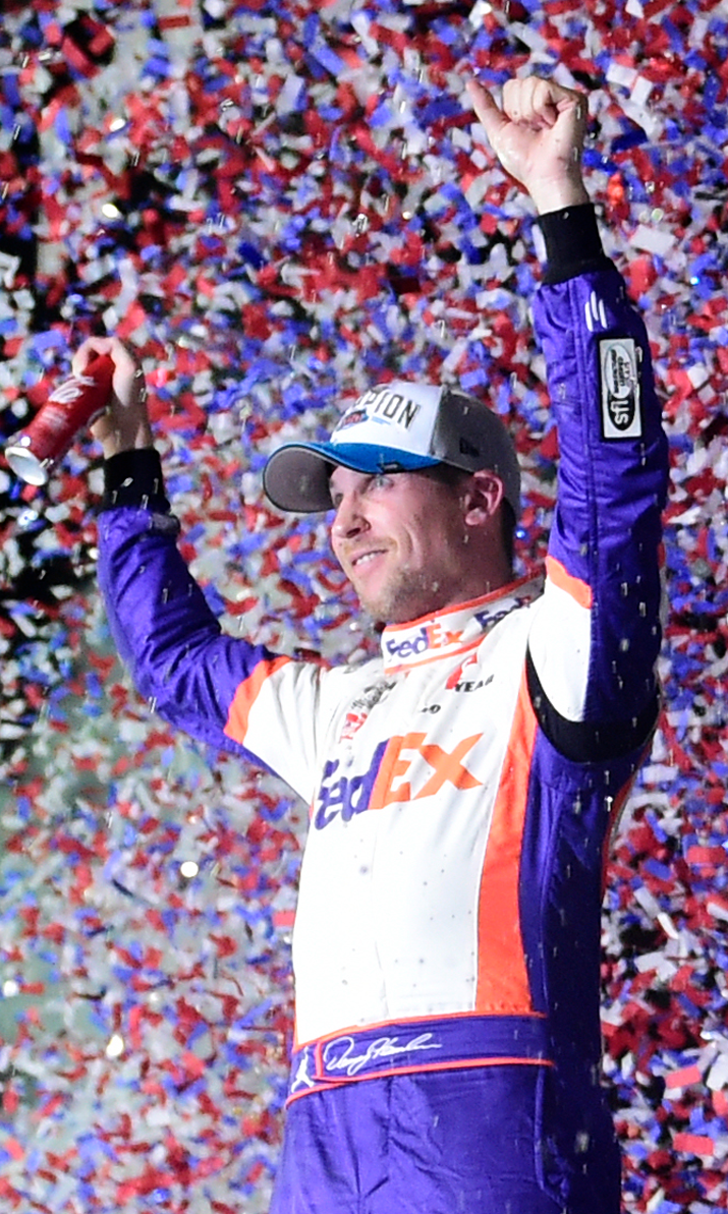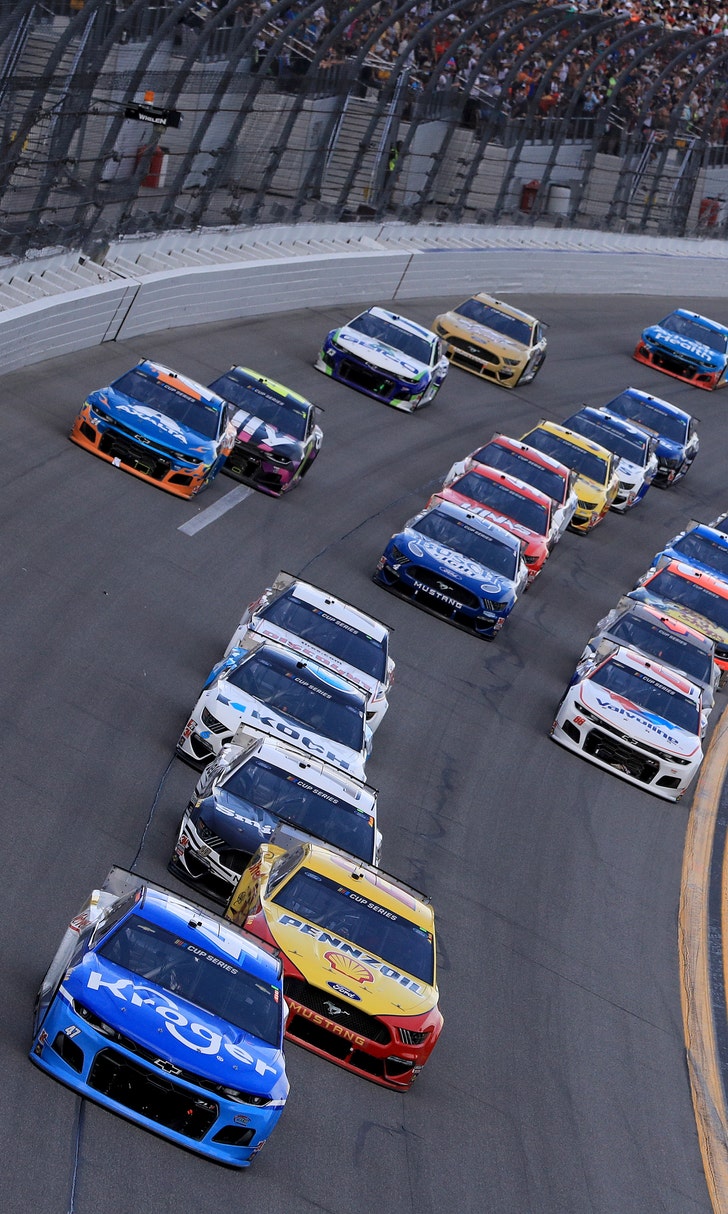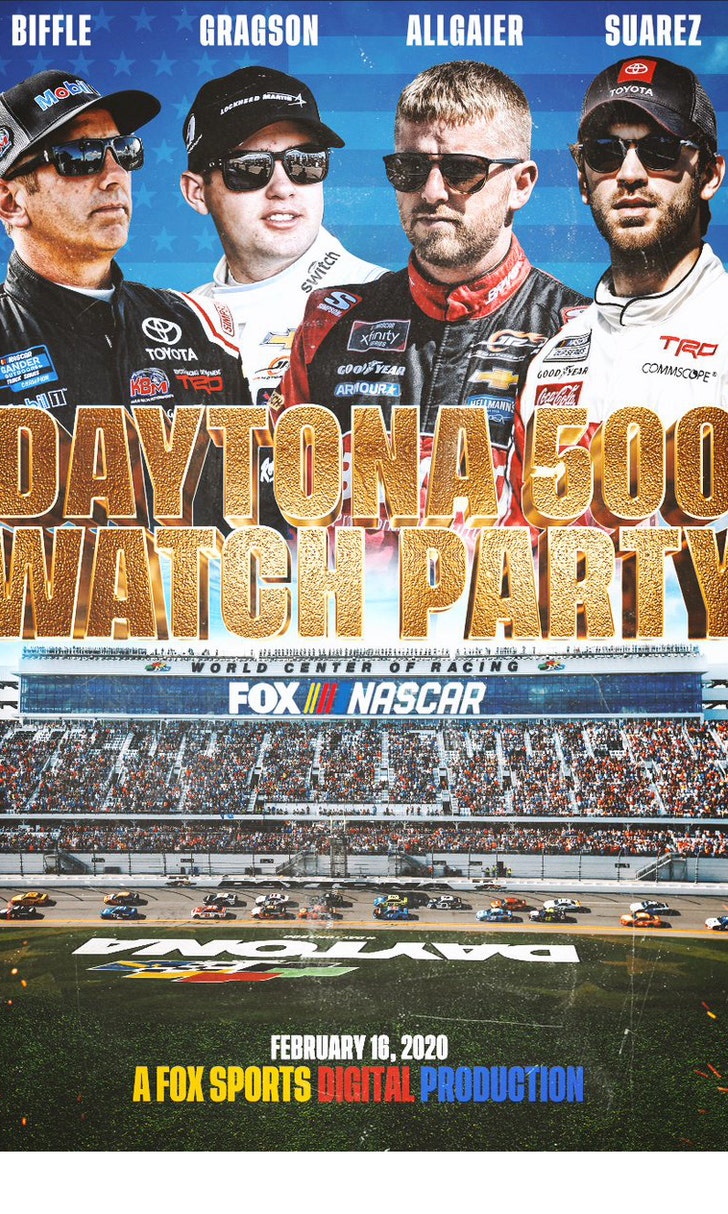 The Daytona 500 Watch Party!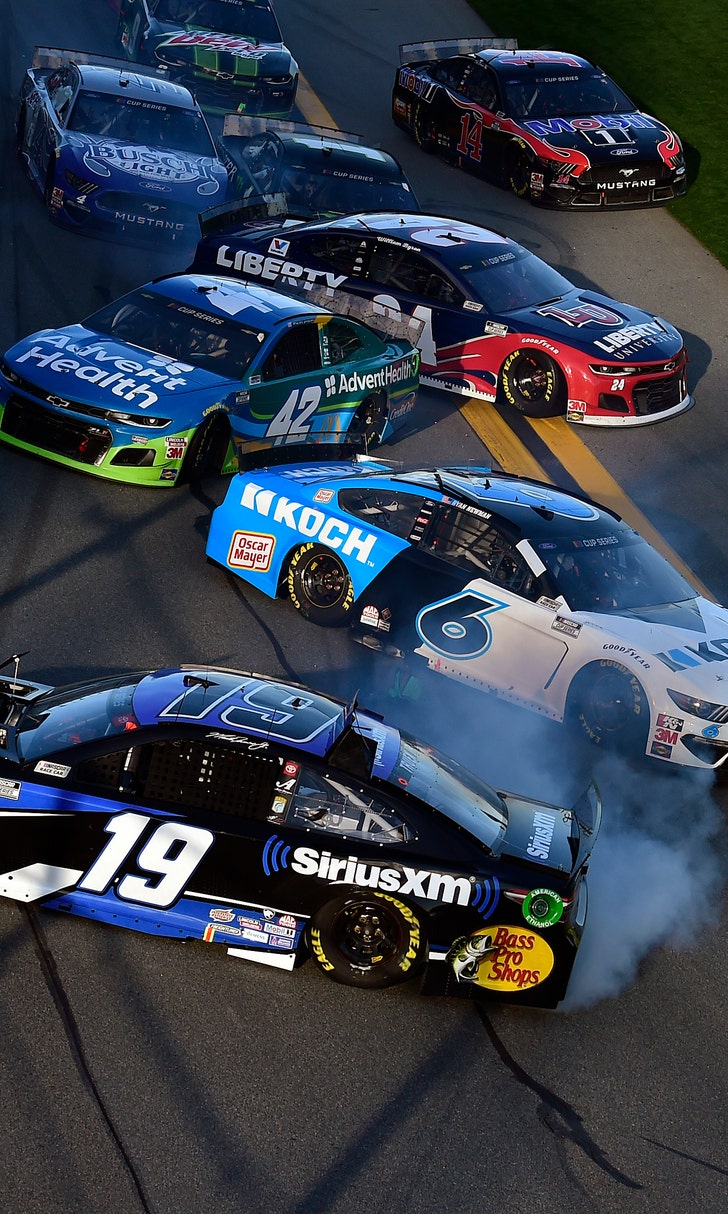 The Numbers Game At Daytona