NASCAR Cup Series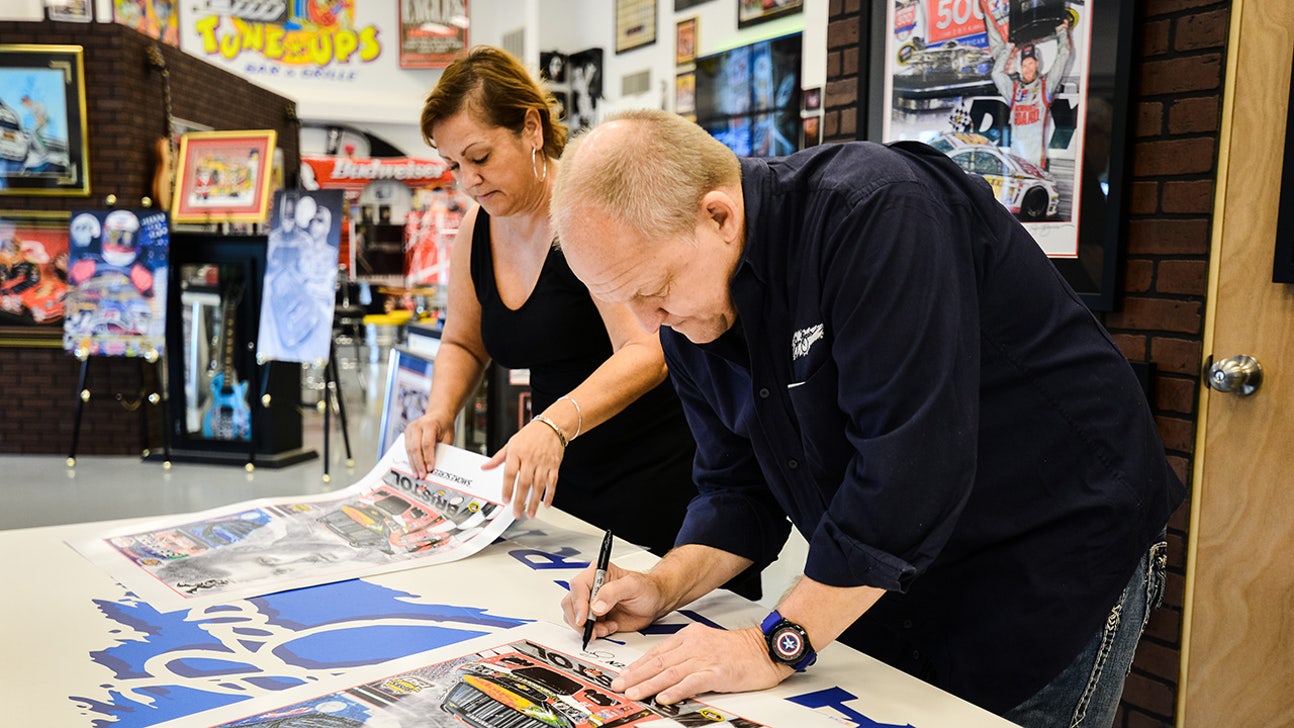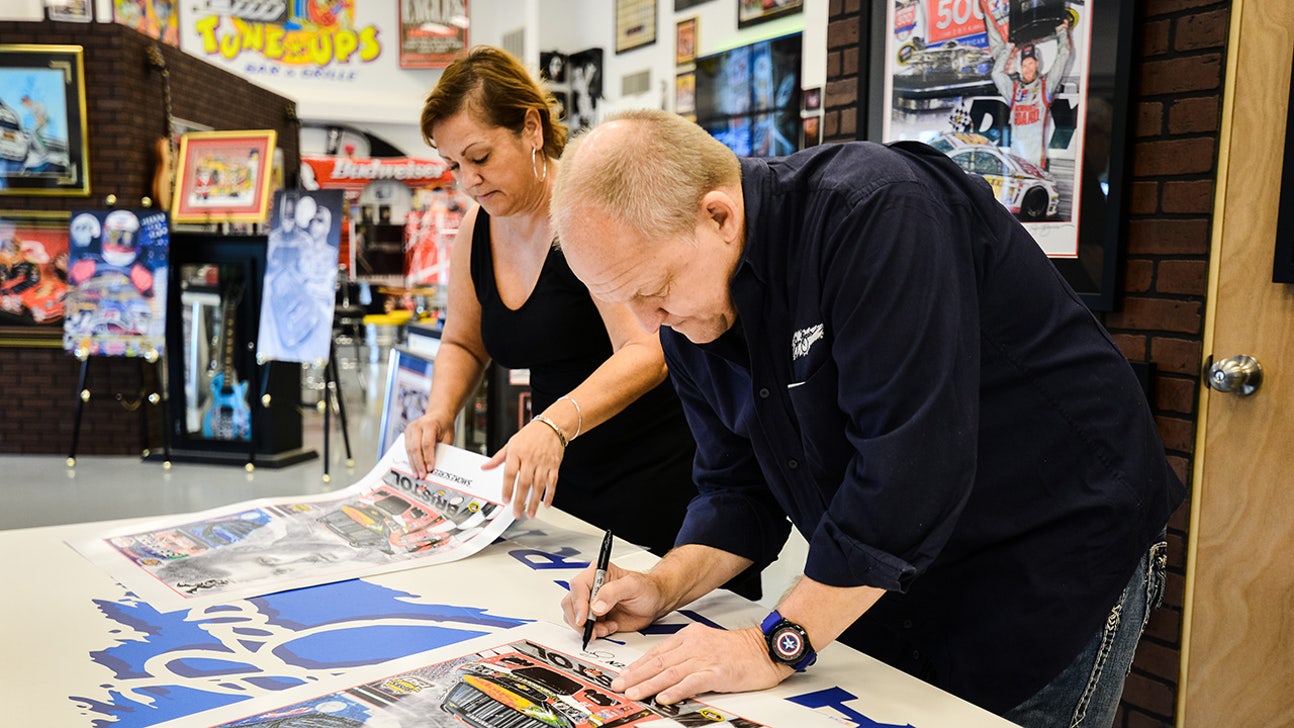 NASCAR Cup Series
Sam Bass on life, new art gallery: 'I feel like I've been given a second chance'
Published
Oct. 6, 2016 12:26 p.m. ET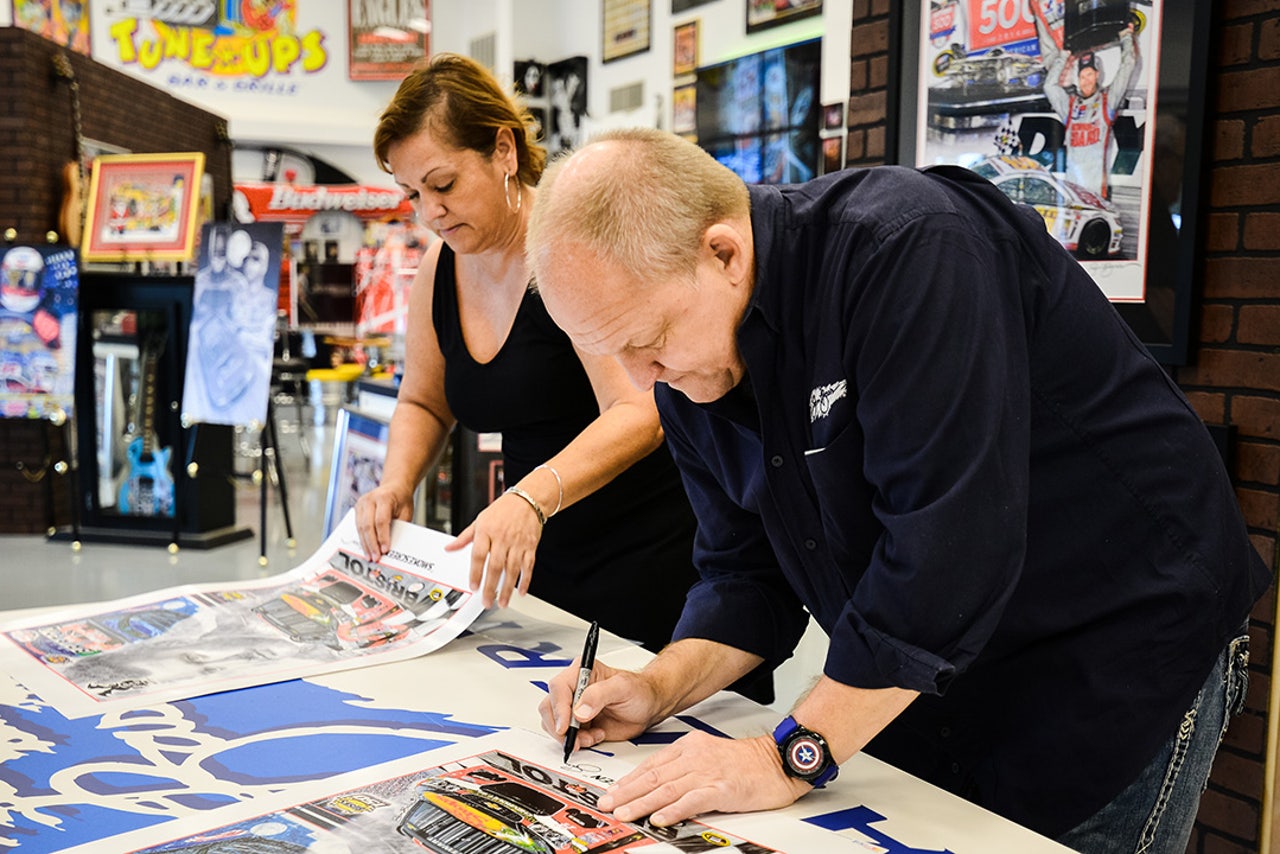 NASCAR's first officially licensed artist, Sam Bass, has a new lease on life and a new art studio to go along with it.
On Wednesday, Bass celebrated the grand opening of his new gallery located near Charlotte Motor Speedway in Concord, North Carolina, and among those who made appearances on the big day included NASCAR Hall of Famers Bobby Allison and Mark Martin.
But for Bass, the road to a brand-new venue to showcase his famous works of art wasn't an easy one.
Actually, it was a road he almost didn't have an opportunity to travel.
After being diagnosed with Type 1 diabetes more than 20 years ago, Bass has overcome complications related to the disease. In 2008, he lost the lower portion of his left leg and has since battled with three cases of sepsis, a severe blood infection that can lead to death.
In an exclusive interview with FOXSports.com, Bass was asked if the new studio is symbolic of a fresh beginning for him, both personally and professionally.
"I really feel that way," said Bass. "It's brand new. It's exciting. It's a new venture, and above everything, I feel so blessed to be here and to have this opportunity to start over. The past three years with all my health issues, it's not been easy. This is a fresh, new start."
Bass frequently mentions just how fortunate he feels to still be around to continue his passion.
"I'm looking at this as a blessing because it could have easily went the other way for me," he said. "I came very, very close to dying. To have this second chance to kind of start things over fresh, it's really exciting and really invigorating."
The effort Bass has put in to continue that passion is instantly apparent upon walking through the front door of the studio. The space is bright, open and vibrant, which really complements Bass' colorful artwork.
According to Bass, it's just one of the many beautiful things about his new spot.
"At the time we built the other studio 17 years ago, black was in," he said. "This gallery is white as it can be. It's so bright white and there are so many skylights. It just has a whole different feel to it. I'm so excited about it. You're not just going from section to section, it's all out there."
Before, Bass was unable to display as much of his work due to limited space. But now he can. And his passion to create masterpieces has always run deeper than just NASCAR.
"I tried to approach this gallery with everything that I've ever wanted in a gallery before," said Bass. "We've got my love of music, my love of NASCAR, my love of Christmas and super heroes. I've always been a huge comic book fan. In this gallery, we have everything that I love and enjoy -- the music, the guitars and everything. I'm very excited about it and everyone who has been in has been so pumped up about it."
And the story of how he ended up in the new building is a rather interesting one.
At the same time, it's heartbreaking.
"With all my health issues and everything, I ended up selling my building that I used to be in," Bass said. "So, I was going to downsize and stay in that building and we were going to cut our square footage in half for the new owners.
"I had a hard time with it," he added. "I felt like I had failed."
Although he felt that way, Bass knew he needed to keep pushing forward and find a silver lining after all his trials and tribulations.
"I started looking around for a new place to go to," said Bass. "I came down here to look at the showroom and it was great, but I needed some office space for the employees and I. They really didn't have an additional space outside of the showroom."
The facility he stumbled upon once served as a performance shop for former NHRA Top Fuel racer Doug Herbert. Over the years, Bass and Herbert have grown to be good friends.
Despite the small problem after taking a look at his friend's old building, everything remarkably started to fall into place.
"A week after I looked at the space, the people that were tenants for the additional office space backed out of their lease," Bass said. "So it was meant to be. We signed a long-term lease with them here.
"It's a fresh, new start, and given all the health issues I've been through, I need a fresh, new start. It's all worked out perfectly."
Not only is Bass more focused than ever on his career, but he's also become a dedicated diabetes advocate, a cause that is very near and dear to him, given what he has gone through over the years.
"I'm very blessed that I have survived some really traumatic things that have went on and have been compounded by my diabetes," he said. "I want to do everything I can to share my story and give hope to other people that might be going through the same thing. It could have easily went the other way for me, so if I could help one person avoid what I've been through the past three years, it would be all worth it."
At 54 years of age, Bass is ready to create more masterpieces that the NASCAR community has grown to admire.
"As an artist, one of the things that's most exciting is to take a fresh, clean sheet of paper and then create something new, and that's what we've done here," he said. "I feel like I've been given another chance to move forward and be healthy again. I'm going to make the most of it."
---
---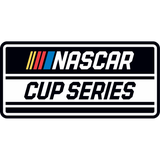 Get more from NASCAR Cup Series
Follow your favorites to get information about games, news and more
---