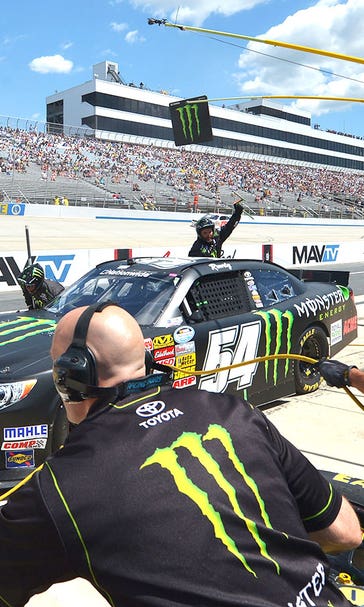 Rowdy time: NNS win moves Kyle Busch closer to weekend sweep
May 31, 2014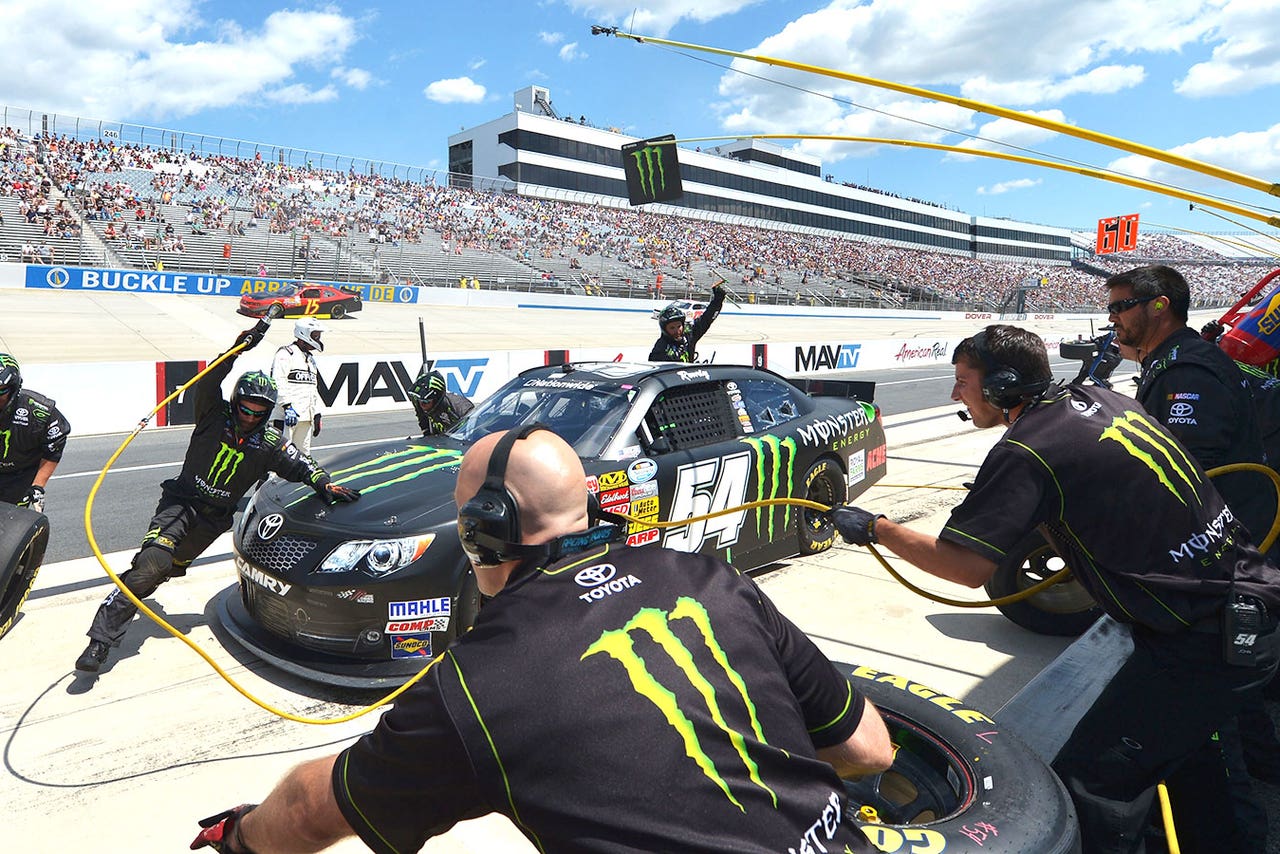 Kyle Busch moved one step closer to a weekend sweep at Dover by scoring the win in Saturday's NASCAR Nationwide Series race.
While Joey Logano was the car to beat in the opening stages of the race, Busch was able to take the lead from the Team Penske driver by winning the race off pit road under caution on Lap 54.
Despite two additional restarts and a lot of lapped traffic, Busch was able to hold off Trevor Bayne and Joey Logano to score his fourth Nationwide Series victory at the Monster Mile, and third of this season.
"The last 30-40 laps there I was just holding on, trying to keep those guys at bay," Busch said. "Man, lapped traffic was kind of tough, just the way they would loosen your car up when you got to them. This Monster Energy Camry was pretty awesome. I didn't think it was, but it was."
The win also moved Busch one step closer to a weekend sweep, after a dominant run in Friday's NASCAR Camping World Truck Series race.
"We'll see how it goes tomorrow," Busch said of his possible weekend sweep. "We unloaded fast and I think we'll be alright tomorrow. We've got some good notes. Changed some things that worked. Changed some things that didn't work. We'll see how the Peanut Butter M&M's Camry is tomorrow."
As Busch drove away with the lead on the final restart, Bayne and Logano battled hard for the second spot. Logano was able to get to the back bumper of Bayne multiple times, but was unable to make the pass.
In the closing laps, Bayne and Logano were able to close the gap on Busch as he worked through traffic, but Busch's car was too strong and the two never got a chance to challenge for the win.
For Bayne, the runner-up finish was his best result of the year with his Roush Fenway Racing team.
"This team has made some really big gains this week," Bayne said. "We have been eight to 10th place every week and it kind of stinks to be that close. I will never complain about a second-place finish but when you can get that close you want to keep going. There were times I would catch Kyle and times he would pull away. The last 10 laps we got really tight and he got through lap traffic better than we did. About 15 to go I really started gaining on him and I thought we had a good shot and I was just going to be patient but I ran my front tires off trying to get to him. I am really proud of my AdvoCare Ford team for not giving up this season. I feel like we are hitting our stride and we need to continue that."
For Logano, the disappointment was not only missing out on another trophy, but also missing out on a fifth-straight Dover Nationwide victory.
"That is frustrating," he said. "I feel like I had the winning car but we were too loose there. We were loose that last run and couldn't pass anyone. As soon as I got close enough to a car I would lose all the air on it and get free and really couldn't get there. Yeah, I need better restarts and needed to get up closer there. I thought we were going to have a shot at Kyle but he got ahold of his stuff and was able to pull back away and I couldn't get close to anyone. I was too loose to clear him. I guess all good things must come to an end."
Matt Kenseth, Chase Elliott, Kyle Larson, Brian Scott, Ty Dillon, Elliott Sadler and Regan Smith rounded out the top 10. The race saw five lead changes among three different drivers, and was slowed four times by the caution flag.
The only incident of the day came on Lap 150 when James Buescher and Ryan Reed made contact exiting Turn 4. When Reed's No. 16 Ford shot across the track he made contact with Cale Conley's No. 33 Chevrolet, sending him into the outside wall.
With a 10th place finish, Regan Smith maintained a four-point lead over Elliott Sadler, who finished the day ninth.
The next event on the Nationwide Series schedule is at Michigan International Speedway on June 14. 
---
---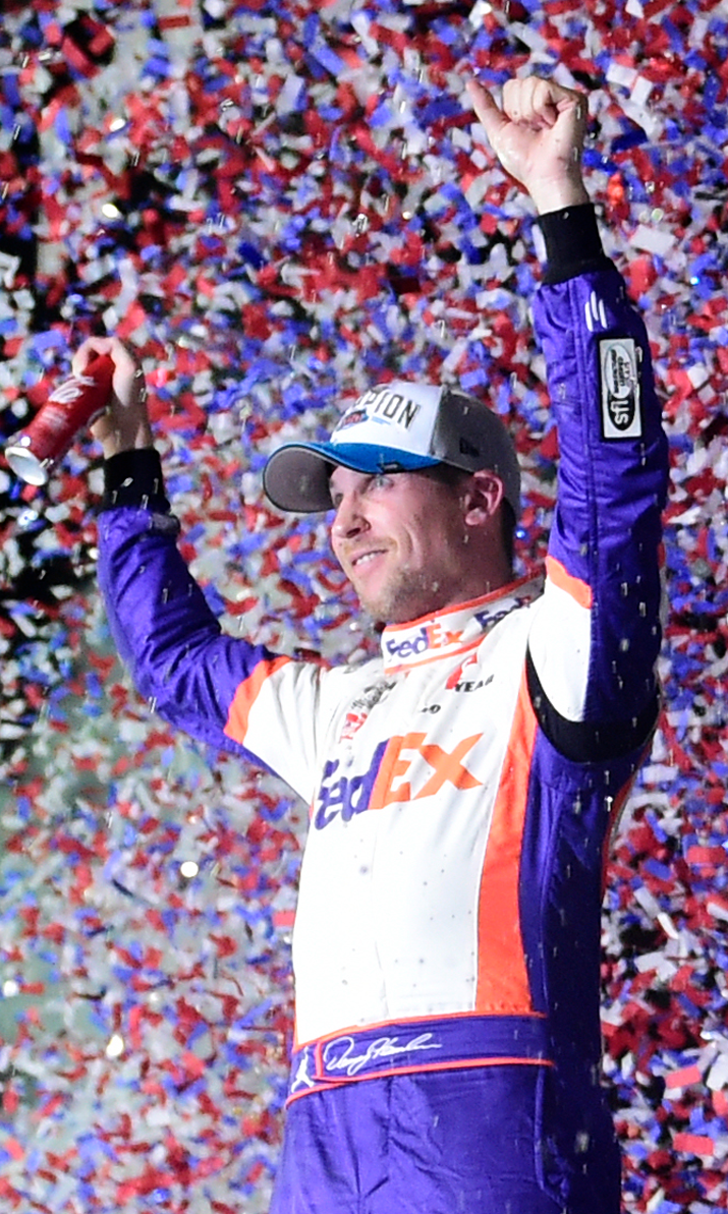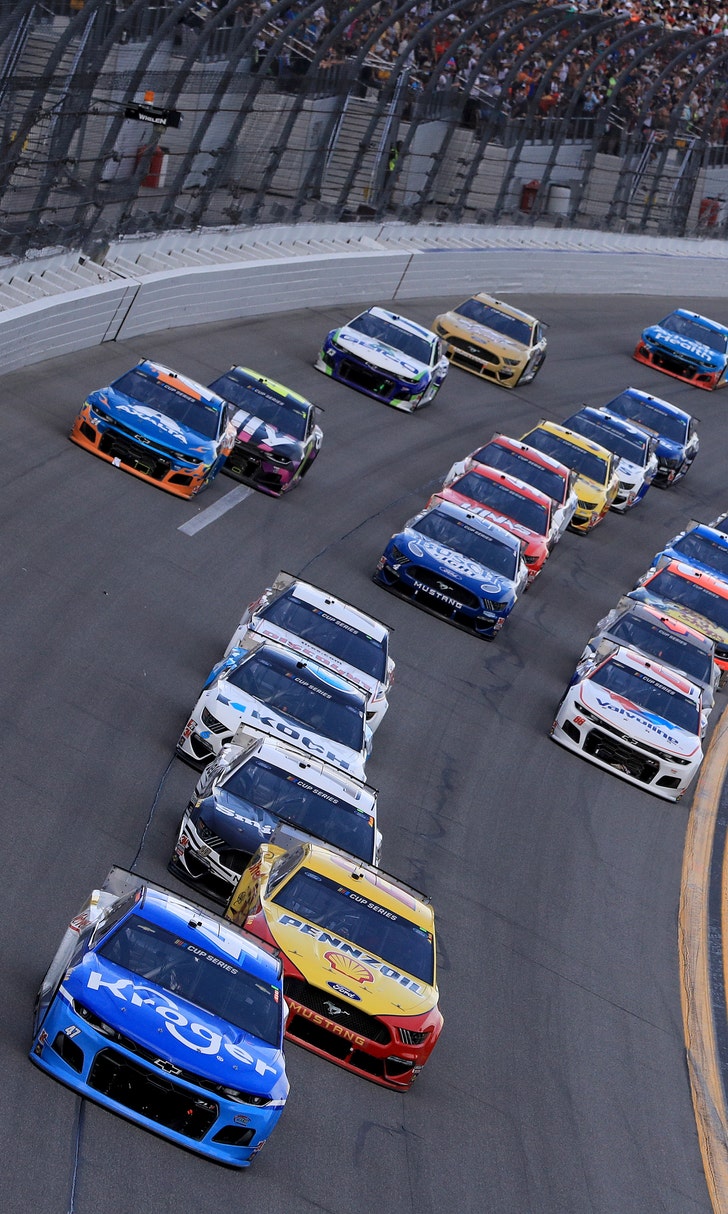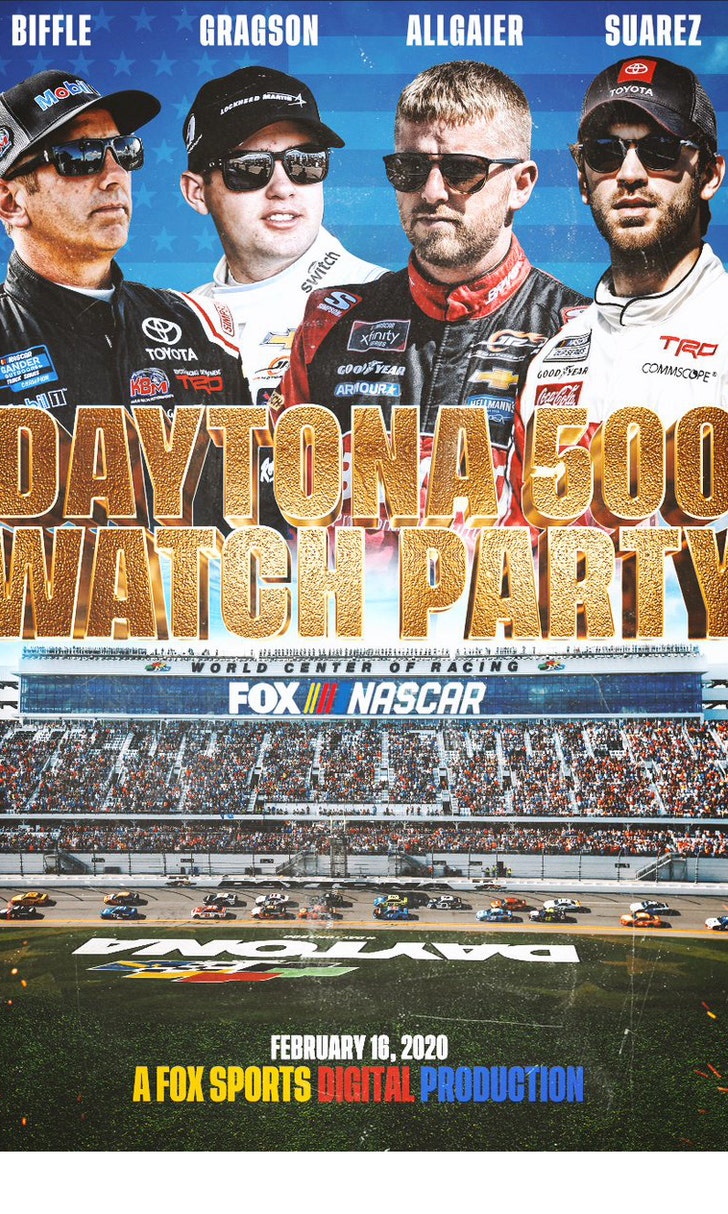 The Daytona 500 Watch Party!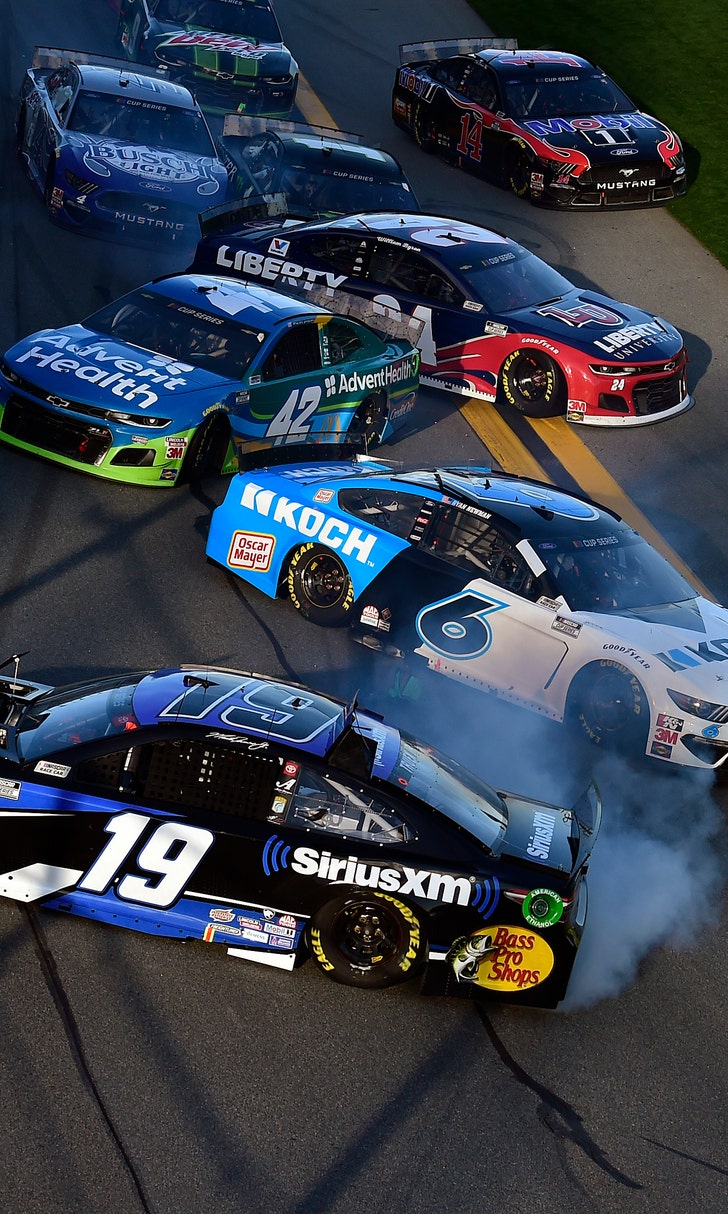 The Numbers Game At Daytona