Report: Sponsor wants Busch replaced
BY foxsports • November 10, 2011
The fallout from Kyle Busch's road rage at Texas continued Thursday when one of his sponsors asked for him to be removed from the season-ending Nationwide Series race, The Associated Press has learned.
Multiple people familiar with Busch's schedule told the AP that Z-Line Designs asked this week that Denny Hamlin replace Busch in next weekend's Nationwide race at Homestead. The people spoke on condition of anonymity because Busch's future was still being discussed Thursday with sponsors and Joe Gibbs Racing.
Among the options being considered is Aric Almirola replacing Busch in the final two Sprint Cup Series races of the season, as primary sponsor M&M's decides how it wants to proceed with Busch. Although NASCAR has cleared Busch to race this weekend at Phoenix, JGR officials have been silent on his status in Sunday's Cup race.
Busch has been off the track since he intentionally wrecked Ron Hornaday Jr. under caution in the early laps of last Friday's Truck series race at Texas.
Busch has admitted he lost control of his temper, and has since apologized. NASCAR suspended him from all racing at Texas, and this week fined him $50,000 and placed him on probation through the end of the year.
Busch, who seemed unrepentant after the accident, admitted losing his temper.
''I lost my cool, no doubt about it,'' he said. ''I've been wrecked four weeks in a row, and I've had enough of it, and I retaliated. So it's certainly my fault for doing that. If everybody wants to say, 'Hornaday is racing for a championship, roll over,' that's not my fashion. That's not anybody else's fashion out here.''
His tone changed considerably a day later, after NASCAR ''parked'' him from all competition at Texas.
''I've had a lot of time today to sit and reflect, and try to put my thoughts into words as best I can,'' he wrote in a lengthy apology posted Saturday on the Kyle Busch Motorsports web site. ''I want to sincerely apologize for my actions during Friday night's Truck Series race at Texas.''
It's been a tremendous fall for the 26-year-old Busch, who just two months ago was the favorite to win his first Sprint Cup championship.
He opened the 10-race Chase for the Sprint Cup tied with rival Kevin Harvick for the top seed based on his four regular season victories. But he again faltered in the opening Chase races and was never a serious title contender.
This latest problem comes at the end of what's been a rough year for Busch, who actually had made huge strides in showing more maturity and patience both on and off the track. But he still had many missteps, including one on pit road with Harvick at Darlington that earned him a $25,000 fine.
Busch also lost his North Carolina driver's license and was fined $1,000 for driving 128 mph in a 45-mph zone in May. He was also ordered to do 30 hours of community service and serve a year of unsupervised probation.
Busch was also in a confrontation in the garage with rival team owner Richard Childress, and NASCAR fined $150,000 by NASCAR for his actions.
Busch also had contact with Elliott Sadler during a Bristol Truck race in August, then intentionally wrecked Sadler a few minutes later as retaliation. Sadler drives for Harvick, a longtime Busch rival, in the Nationwide Series.
In his apology Saturday, Busch noted that his missteps have undone all the progress he's made in maturing this season.
''Through a lot of support from the people around me, I feel like I've made a lot of strides this year, but this was certainly a step backward,'' he wrote. ''Moving forward, I will do everything I possibly can to represent everyone involved in a positive manner. However, I know my long-term actions will have more of a bearing than anything I say right now.''
Busch is one of NASCAR's most successful and polarizing drivers. He has 104 victories spanning NASCAR's top three national series, and consistently dominates in both the Nationwide and Trucks Series.
This year, Busch has four wins in the Cup Series, eight in Nationwide and six in Trucks. He drives for his own truck team, and said last month he'll field a Nationwide team next season and planned to drive for himself in some of those races.
But he's disliked by some fans for everything from his success, his feuds with Harvick and others and his aggressive on-track attitude.
Although JGR has not said if Busch's job is in jeopardy, he has been replaced before. Hendrick Motorsports let him go at the end of the 2007 season, when the team made room to sign Dale Earnhardt Jr.
---
---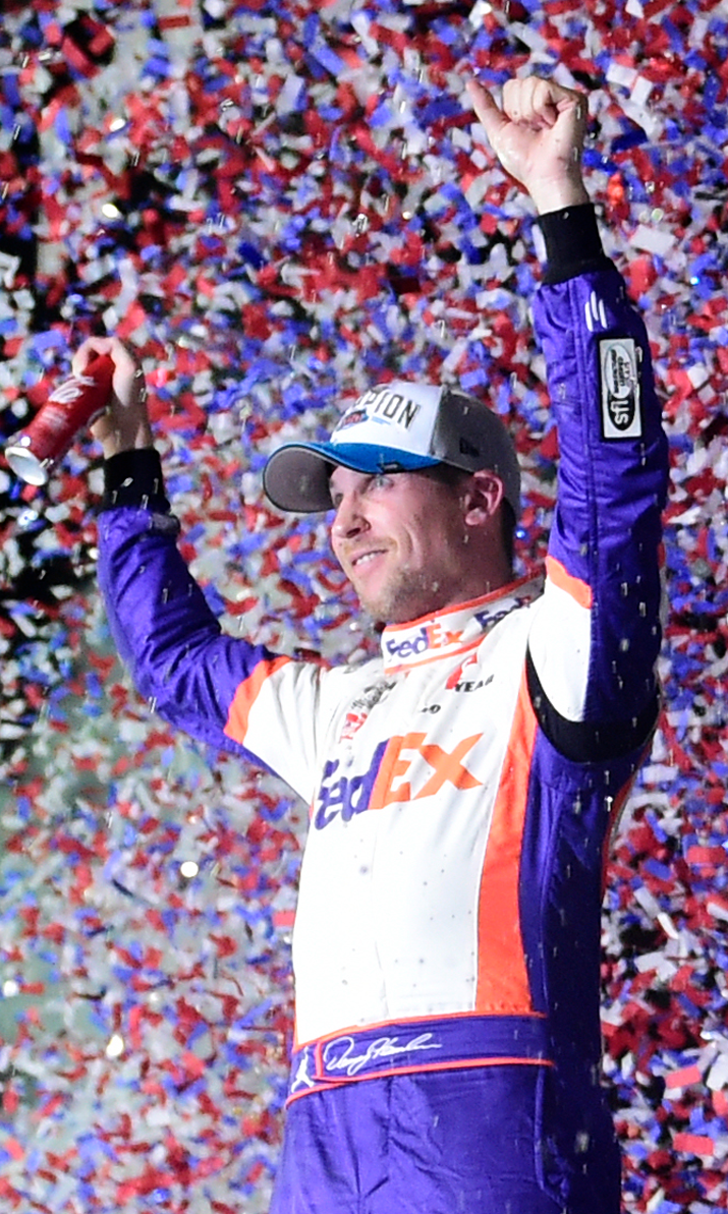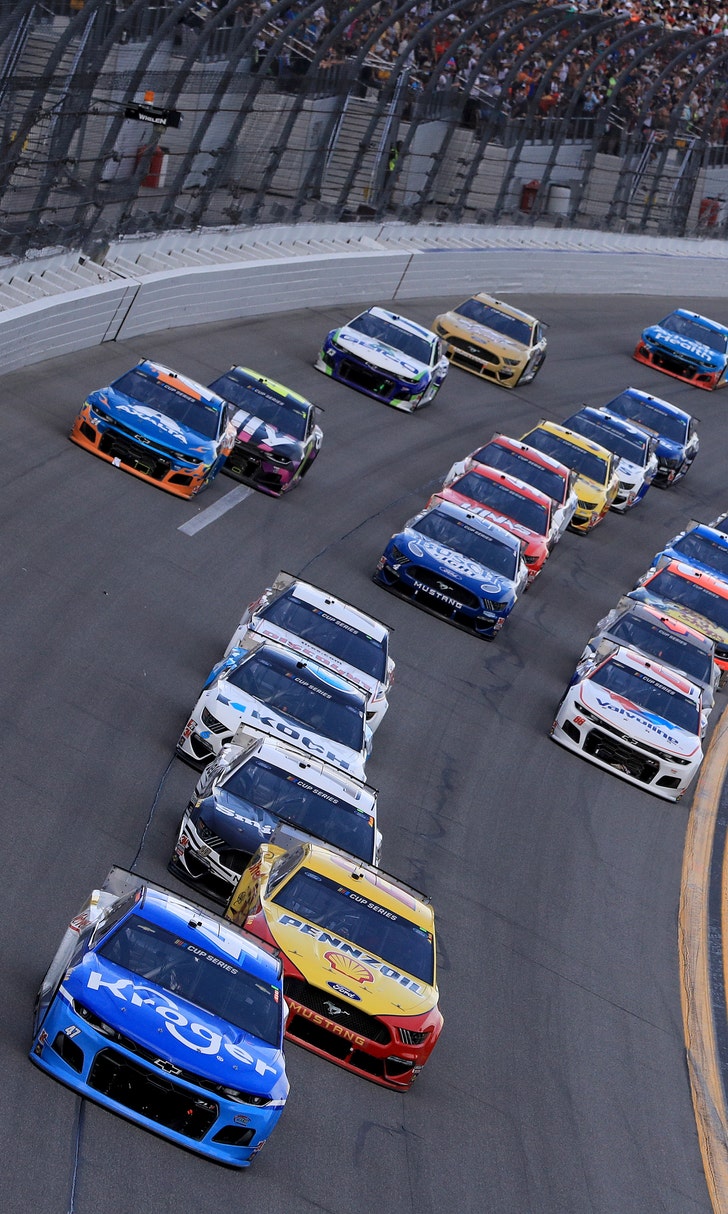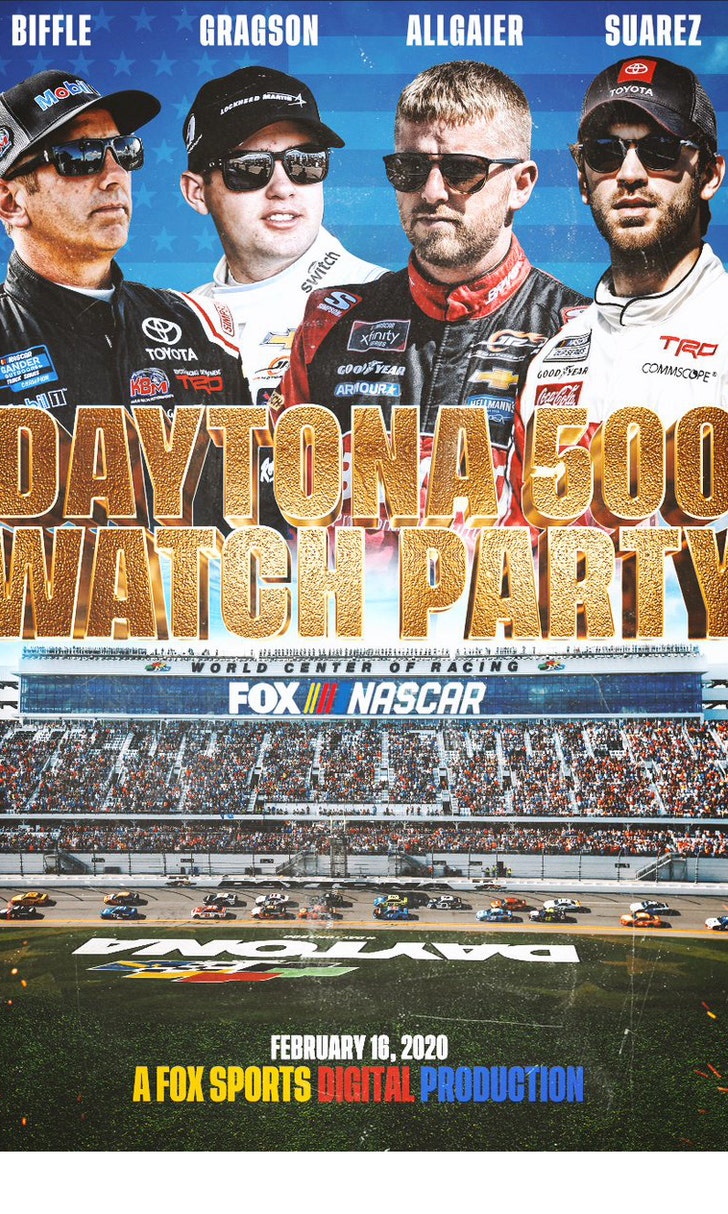 The Daytona 500 Watch Party!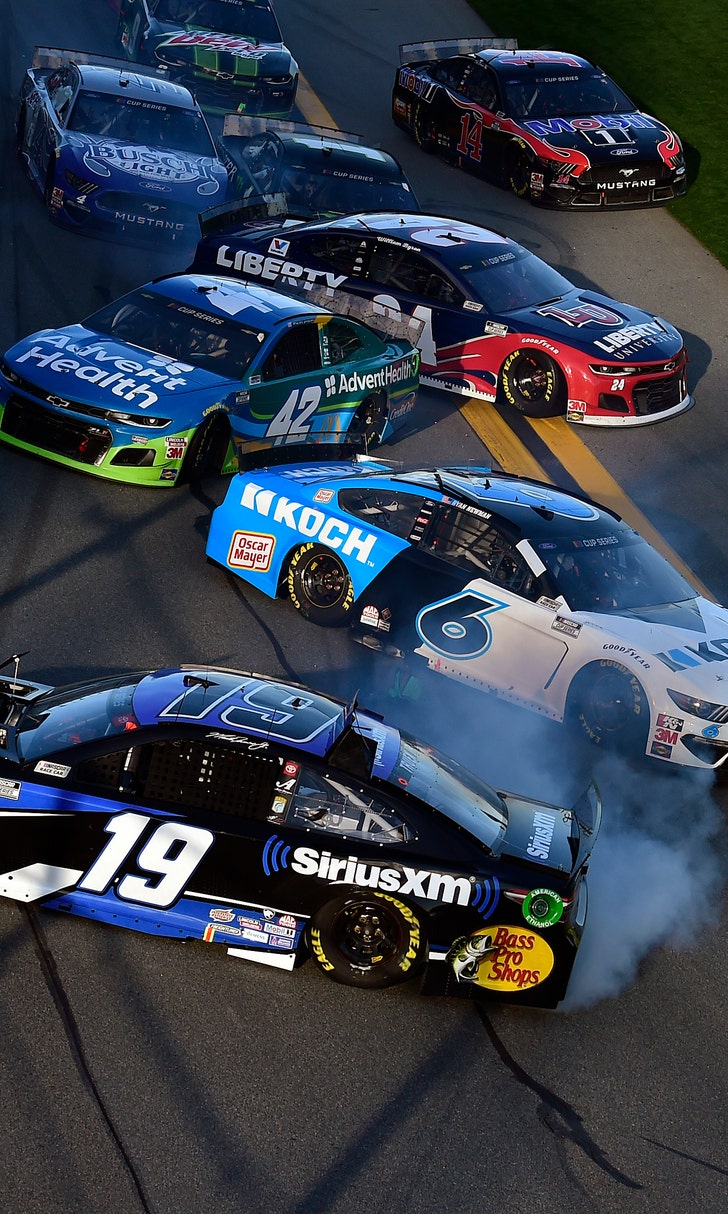 The Numbers Game At Daytona