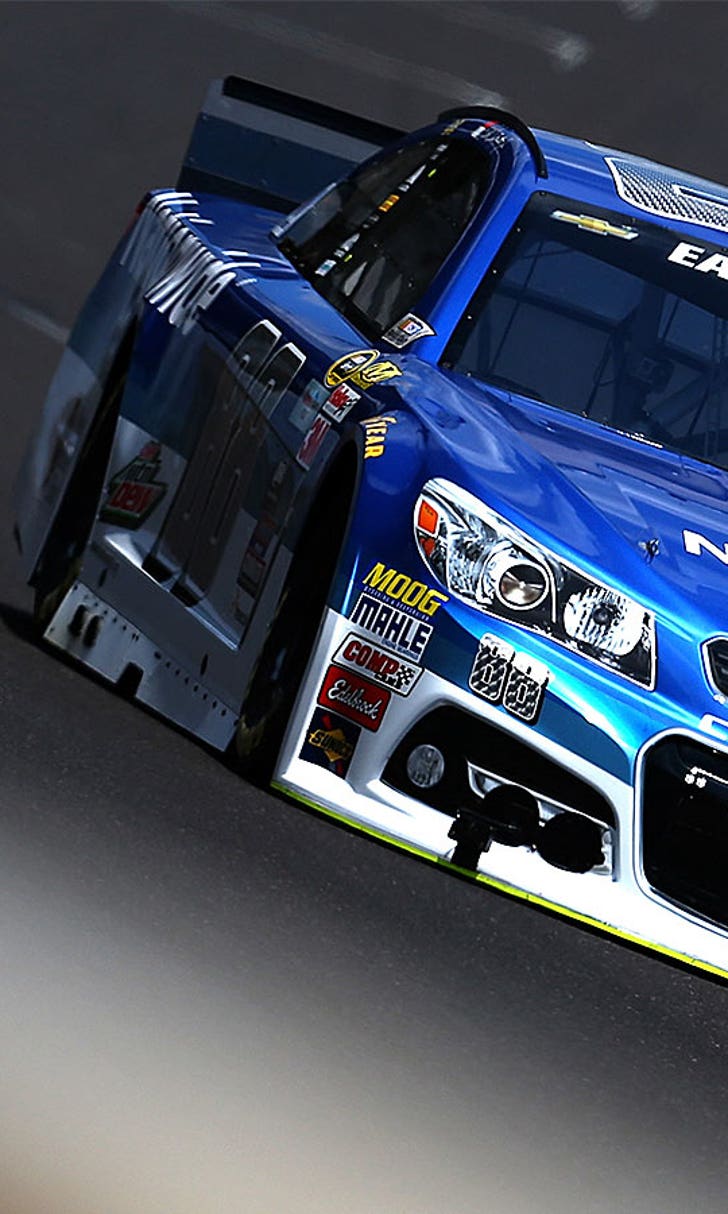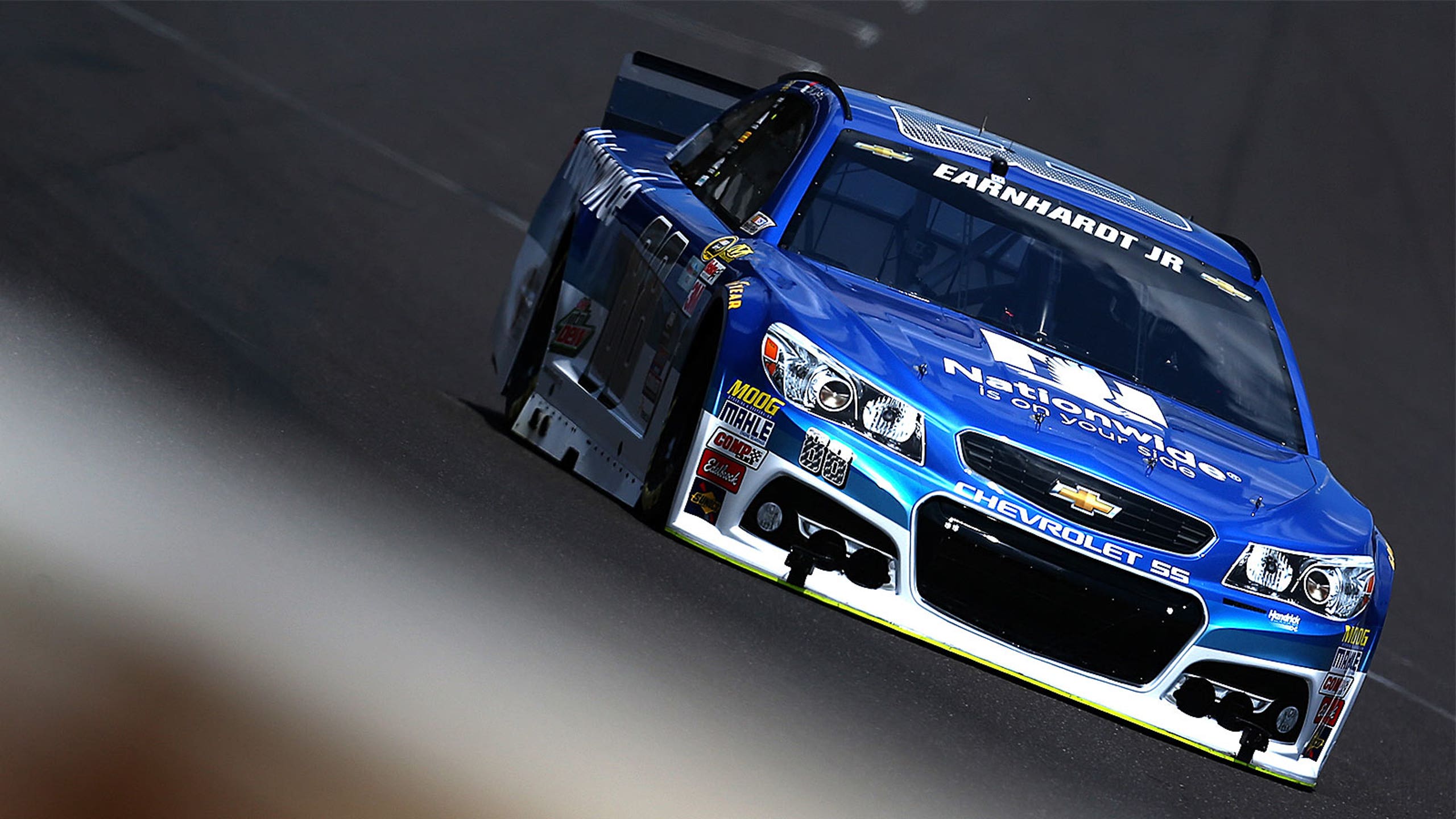 Practice 2 results for Sprint Cup from Indianapolis Motor Speedway
BY Jared Turner • July 24, 2015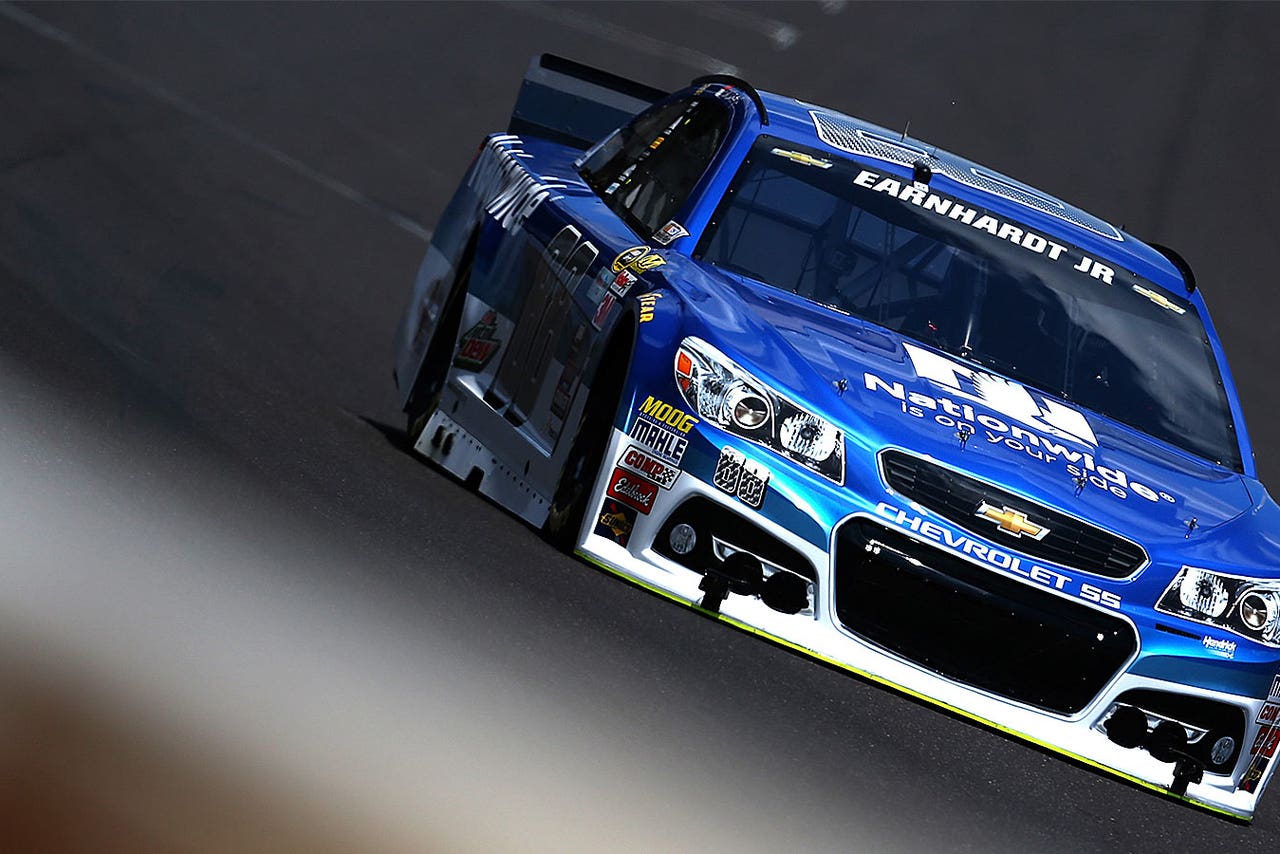 After leading Friday's first Sprint Cup Series practice at Indianapolis Motor Speedway, Denny Hamlin also factored prominently into the second practice of the day.
Only this time, the reason couldn't have been any more different.
Although Hamlin continued to be reasonably fast, coming in at No. 12 on the speed chart, he spent 52 minutes in the garage getting a new hood and windshield on his No. 11 Toyota after the original hood came loose and flew up into the windshield and roof while the Joe Gibbs Racing driver circled the track in the opening minutes of practice.
The practice was later slowed when a piece of tungsten ballast landed on the track and was struck by Timmy Hill's No. 98 car. The piece of ballast was taken to the NASCAR hauler to be identified and investigated.
Leading the way in the nearly 90-minute session was the No. 88 Chevrolet of Dale Earnhardt Jr. (181.466 mph), followed by Brad Keselowski (181.448), Kasey Kahne, Kyle Larson and Clint Bowyer.
Jeff Gordon, who is likely making his final Brickyard 400 start this weekend, clocked in sixth as Martin Truex Jr., David Ragan, Ryan Blaney and Jamie McMurray completed the top 10.
This was the second practice in which drivers made laps with the new, high-drag aero package being used on Sprint Cup Series cars this weekend and at Michigan International Speedway next month.
The new aero package is highlighted by a nine-inch rear spoiler with a one-inch wicker bill, a two-inch front splitter and a 43-inch radiator pan. The package was expected slow the cars down by about 10 miles per hour, but speeds from opening practice at IMS were about 4-5 miles per hour slower than first Sprint Cup practice last year at Indy.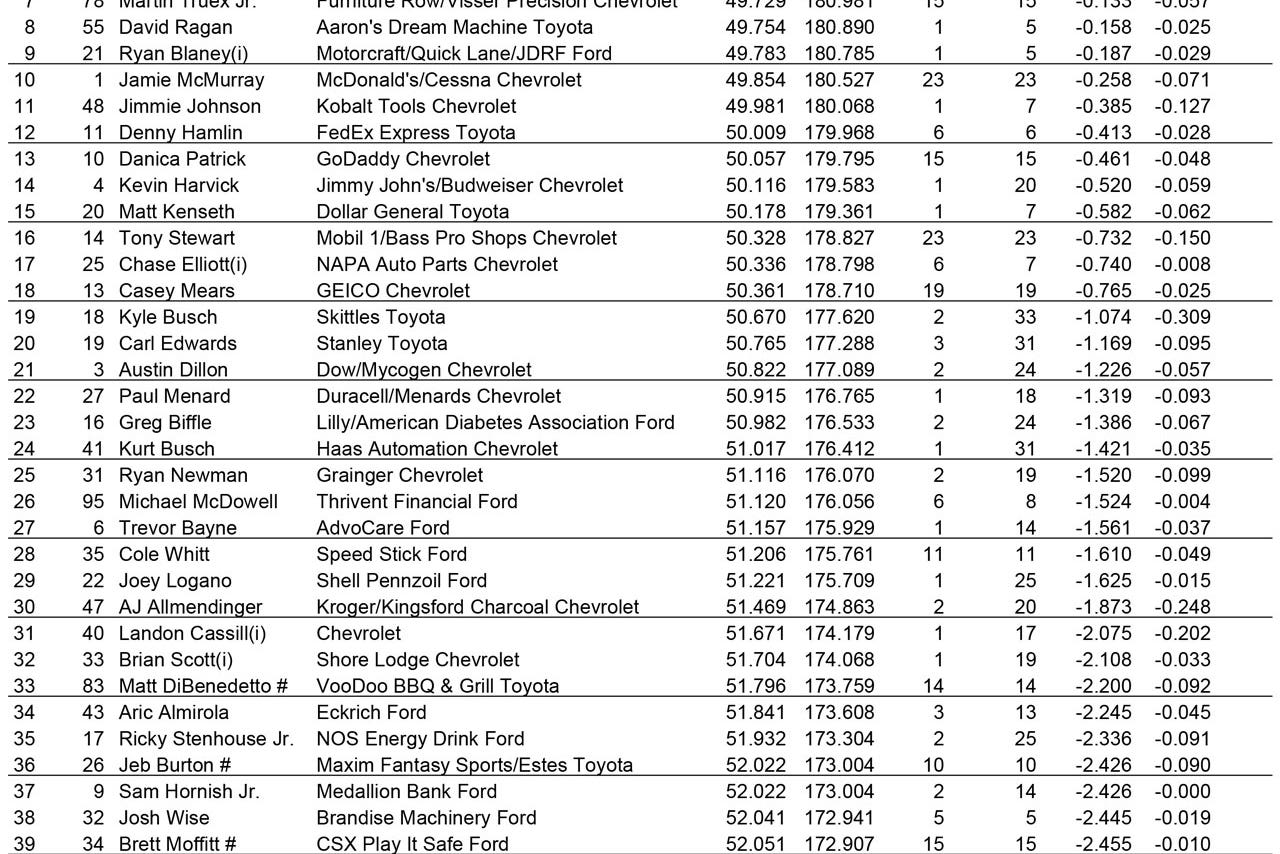 ---
---