NASCAR Cup Series
NASCAR Cup Series
Points leader Power hopes to improve on ovals
Published
May. 18, 2011 9:18 p.m. ET

Will Power's first opportunity to confront the type of challenge that cost him last year's points championship will arrive at the Indianapolis 500.
Last year, his first as a full-time driver for Penske Racing, he built a substantial points lead on road courses before faltering on ovals. Dario Franchitti beat him out for the title in the final race of the season on the oval at Homestead.
Power leads the standings again after a strong start on road courses. He has confidence that he'll perform better on the ovals this year, starting with the Indy 500 on May 29.
''There were a lot of things by the end of the (last) year that I was really getting the hang of,'' the 30-year-old Australian said. ''I was very comfortable. I was running at front in nearly every race. We're starting from that point this year, so we're way ahead.''
Power said he uses last season's finish as motivation.
''When I think about the result at the end, knowing how close we came and the fact that we had the lead the whole season, yes, that's definitely disappointing.''
His success has created a different vibe within the team this year.
''I'm not sure they expected to be so competitive last year, and maybe I didn't either,'' he said. ''Now, we know what we've got and we know what results can be. We're acting like and performing like a championship contender.''
Part of his confidence comes from his increased familiarity with his team.
''Everything's just a bit more relaxed,'' he said. ''Everything just works a bit better. A bit more experienced. Just continuity, really.''
Power has been one of the most impressive drivers on the circuit with 11 wins and 20 poles in 74 career races. He started this season by winning the pole in all four races. He went on to win the Indy Grand Prix of Alabama and the Streets of Sao Paulo race in Brazil and finished second in the Streets of St. Petersburg event.
Power has rare smoothness and precision on road courses.
''On the road courses, he shows a tremendous amount of talent, no question about it,'' Penske teammate Helio Castroneves said. ''It's been a long time since I've seen someone like that. He's a guy that certainly has been impressive. I believe on the ovals, he will do much better.''
Power knows he'll have to produce if he is going to change his reputation.
''You just have to be competitive on a consistent basis for people to say, ''He's a good oval driver,''' he said. ''That's the reality of it. You get the credit you deserve, and if you just have one good result, don't expect too much credit.''
There is one exception.
''Indianapolis, that's a different story,'' he said. ''Of course, to win here is something else.''
Penske driving coach Rick Mears, a four-time Indy 500 winner, said it's a matter of time before Power's success translates to the ovals.
''He's been there now and done that, and the confidence is up, and now, it's more of a 'What do we have to do to win this race,' not 'What do I have to learn here,''' Mears said. ''Let's work on race craft, rather than just experience.''
Mears said the miles Power has driven and the information he gained on the way to a fifth-place finish at Indy in 2009 and an eighth-place finish last year should help get him off to a good start on the ovals this year.
''He knows how to drive,'' Mears said. ''That's not an issue. This place is all about experience and confidence. I think that's where the big gain is with him.''
Mears said Power drove better on the ovals last year than his results indicated.
''If we can help him get that turned around, as far as all the little stuff and the Lady Luck that comes into play with everybody, he'll be right there.''
Power benefits from having Castroneves and Ryan Briscoe as teammates, and they in return benefit from his presence.
''We share everything we have, we don't hide anything,'' Castroneves, a three-time Indy 500 winner, said. ''Ryan's having a very good season as well, and Will came on board to kind of upgrade a little bit with a different style of driving and make us better, make me better.''
The Penske team has supreme confidence in Power.
''Right now, we've got three drivers and three cars that are all fully capable of winning the Indy 500, and that's exciting,'' Briscoe said.
Just two years ago, Power was a part-time driver who was hoping enough sponsorship to get a ride. Now, he's one of IndyCar's rising stars.
''You need to check yourself every once in a while and realize where you were a couple years ago and be very grateful for your position right now,'' he said. ''You can sort of lose sight of that sometimes. I'm very privileged to be driving for the best team and have a car every week that I have a chance of winning in.''
Castroneves said it's not just about the car or the team.
''I'm glad he's on our team because he's certainly a guy who is going to go very far.''
--
Cliff Brunt can be contacted at http://twitter.com/cliffbruntap.
---
---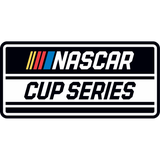 Get more from NASCAR Cup Series
Follow your favorites to get information about games, news and more
---