NASCAR Cup Series
NASCAR Cup Series
Petty: Engine-building brother is Hall of Famer
Published
Apr. 13, 2013 9:11 p.m. ET

When Richard Petty casts his ballot for the NASCAR Hall of Fame's next class, the seven-time champion driver knows one name that will certainly be on his - Maurice Petty, his brother and chief engine builder.
Maurice Petty is one of five new nominees on the list of 25 announced this week for the next Hall of Fame class. He could become the third Petty in the hall.
Richard Petty was a member of the inaugural class in 2010 and father, Lee, was elected the next year. Dale Inman, his cousin, also was the first crew chief inducted.
''If it hadn't been for (Maurice), us three might have made it, or we would have made it at a different level,'' Richard Petty said this week at Texas, where the Sprint Cup Series ran Saturday night. ''It was a four-person team, and he was a big part of it.''
Maurice Petty, referred to by his brother as others as ''Chief,'' supplied the horsepower that propelled Richard Petty to most of his 200 NASCAR wins.
A 54-member voting panel next month will chose the five inductees for the new Hall of Fame class.
Richard Petty believes his brother should have already been nominated and elected before this year.
''Without a motor, we wouldn't have been nowhere,'' Richard Petty said. ''Each of us had a position. His position was make the car go. He did a pretty good job with it.''
And things were much different in those early days of racing.
Richard Petty pointed out that his brother built one engine at a time with little help, grinding and fitting everything together.
''He put it together and you didn't know whether it had horsepower or not. You thought it did. Undoubtedly, they must have,'' he said. ''He would assemble the thing, then go to race with us, tune it, and then he was on the pit crew.''
While Petty knows his brother will be on his ballot, he knows two people he won't be voting for - not yet, at least.
Petty doesn't think current car owners Richard Childress or Rick Hendrick should be on the ballot yet.
''Because they're still doing their thing. They're Hall of Fame people, but not now,'' Petty said. ''If they put them in, then every week they're going to have to change the stuff underneath their name.''
Drivers have to be retired a certain amount of time before they can be considered for the Hall of Fame.
When reminded that Childress and Hendrick were both retired drivers, Petty chuckled and said, ''That's just a little star down here.''
---
---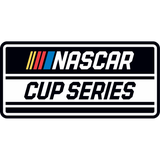 Get more from NASCAR Cup Series
Follow your favorites to get information about games, news and more
---