NASCAR Cup Series
NASCAR Cup Series
Pearson says founders belong in Hall
Published
May. 20, 2011 9:34 p.m. ET

David Pearson wasn't bothered that he didn't hear his name called in NASCAR's first Hall of Fame class. Truth be told, the ''Silver Fox'' would bypass being inducted this year if it meant more racing pioneers could get honored during their lives.
Risk-taking owners such as 87-year-old Cotton Owens and the late Raymond Parks would each get votes on Pearson's ballot.
''I think we should get people like that in there first,'' Pearson said earlier this month. ''They've done so much for the sport.''
Then again, so have Pearson and the other honorees - NASCAR champions Bobby Allison, Ned Jarrett and the late Lee Petty, plus longtime champion car owner Bud Moore - who will be enshrined in NASCAR's second Hall of Fame class Monday night.
NASCAR went more than six decades from its founding before opening the hall last year with scores of deserving candidates waiting for selection.
Pearson was considered a near lock for the Hall's inaugural group a year ago, the Ty Cobb to ''King'' Richard Petty's Babe Ruth when picking those first inductees. But the 76-year-old Pearson, his three championships and 105 series victories were nosed out.
''No, I didn't feel bad about it,'' Pearson said. ''My personal opinion is that some of the older guys ought to get in.''
Still, Pearson is excited and humbled by the honor.
''I'm already in four, five, six Hall of Fames,'' Pearson said. ''But this is the NASCAR Hall of Fame, something I've done. It's just been great to me.''
Pearson won his first championship in 1966, taking 15 of 49 races that season. Pearson earned the nickname, ''The Fox,'' for his ability to lay back and pick the right opportunity to pounce.
''You never knew how fast David Pearson could actually run until time came to run,'' said Owens, among the 25 candidates for the 2012 class.
Allison, part of NASCAR's star-crossed ''Alabama Gang,'' has 84 Sprint Cup victories, tied for third all-time with Darrell Waltrip. Allison won the Daytona 500 three times and took the 1983 championship. He's also remembered for the heartbreaking tragedies the Allison family has endured with both sons, Davey and Clifford, dying. Davey's helicopter crashed on the Talladega infield in 1993 while Clifford died a year earlier in a practice accident at Michigan.
Allison also lost close friend Neil Bonnett to a fatal crash at Daytona in 1994.
Allison says he was inspired by Richard Petty's dominance, which spurred him to excel no matter the NASCAR layout. ''That's what I wanted to do,'' Allison said. ''I wanted to go to every race and I wanted to beat the rest of them at every kind of track that we went to, road course, big track, little track.''
Jarrett won NASCAR titles in 1961 and 1966 and went on to become one of the sports' top broadcasters following his days as a driver. Few race fans who watched the 1993 Daytona 500 will forget Jarrett's call of ''Go, Dale, go,'' on the last lap when son Dale Jarrett edged out Dale Earnhardt by 0.16 seconds.
Moore, like Pearson, got hooked on racing as he grew up in Spartanburg. Moore was part of the Allied Forces D-Day invasion during World War II as an Army machine gunner. He earned two Bronze Stars, one for capturing 15 German soldiers and four officers in the Battle of the Bulge.
''We had a job to do and a lot of good men died doing it,'' Moore said.
When he returned home, Moore began fixing cars and eventually got involved in NASCAR and won a title as owner with Joe Weatherly driving.
Pearson remembers as a young man hanging around Moore's shop ''to see what I could see.''
Petty began his family's racing dynasty. He won championships in 1954, 1958 and 1959 and, with sons Richard and Maurice, founded Petty Enterprises, which became the NASCAR standard for decades. Petty died in 2000 at age 86.
''There wasn't anybody better than Lee Petty in his day,'' NASCAR Hall of Fame member Junior Johnson said.
---
---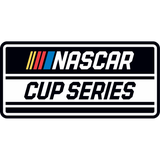 Get more from NASCAR Cup Series
Follow your favorites to get information about games, news and more
---