Owners, NASCAR talk about wingin' it at superspeedways
BY Jeff Hammond • February 15, 2010
One of the things that was discussed Sunday morning at Daytona International Speedway that I found somewhat surprising is that some of the owners and some NASCAR officials have gone and whispered in Sprint Cup Series director John Darby and Vice President of Competition Robin Pemberton's ear: "Hey, maybe we need to keep the rear wing on this car for the remaining restrictor plate races for the rest of 2010."

As you all know, NASCAR will replace the rear wing on the NASCAR Sprint Cup Series car with a more traditional spoiler later this season. But based strictly on the results we saw on track during Speedweeks in Daytona — where we saw great racing and thrilling side-by-side battles coming down to the finish line — the car package is very favorable.

Stop and reflect on the last two weeks — speeds were up in qualifying so it made it very compelling to watch. The Budweiser Shootout had a great finish and that carried over to the Gatorade Duel qualifying races and to the Daytona 500 itself.

Now you have to understand, NASCAR and the teams still have to go to the other restrictor-plate track on the schedule, Talladega Superspeedway, and do a lot of testing to see if the tires and all the other changes they made to the car during the offseason will work the way it needs to.

But if they elect to leave the wing on the cars at superspeedways, teams can use all the information gained during the last two weeks of racing, which will probably still be good for the rest of the season. That would eliminate a big variable at superspeedways that could cost the teams a lot of money to test.

This isn't unheard of. The Nationwide Series teams run a total different aero package at restrictor plate races.

I think it would be worth reviewing making this move only at the restrictor plate races. A rear spoiler is an excellent move everywhere else, but with possible changes to the car and to Daytona coming in 2011, there will be lots of testing that needs to be done next year already. If NASCAR can eliminate a step that allows teams to save money, doesn't that help them out?

Teams already have the information and have a feel for what's going on, so keeping the wing on doesn't necessarily sound like a bad idea.

Disagree? You tell me where you saw a bad Sprint Cup race this past week. You saw great results during Speedweeks in regards to competition and finishes.

I know one counter argument to keeping the wing on the cars kind of defeats the purpose of where we want to go. My reply is that no, it doesn't defeat the purpose if you are trying to save money and trying to make sure you have a good show.

I had a couple of crew chiefs tell me that with the testing they are trying to do to evaluate this new spoiler, they are testing on Mondays after spending the weekend racing. Teams are getting burnt out because of all the testing and trying to help NASCAR evaluate the ideas they are bringing into play. Keeping the wings on cars for restrictor plate races would help alleviate some of that as well.

NASCAR has done a really good job of walking softly and making the right steps at the right time this season. It wouldn't be a bad idea for them to go slowly with the spoiler and keep what works — the wing — on the restrictor plate tracks for this year.

I don't think that's necessarily a bad thing.

You can't fault NASCAR on whichever direction they go on this decision. But my thinking is there are more changes to come in 2011, and Daytona could get a repaving job anyway by the next Daytona 500, so wouldn't it be more feasible for the teams if they made all the changes at the same time for superspeedways so that way teams don't have to spend a bunch of money for just three more restrictor plate races this season?

To quote John Darby after Thursday: "Those types of finishes and that kind of racing are what people in my position dream about at night." And he's right, so why fix it if it isn't broken?
---
---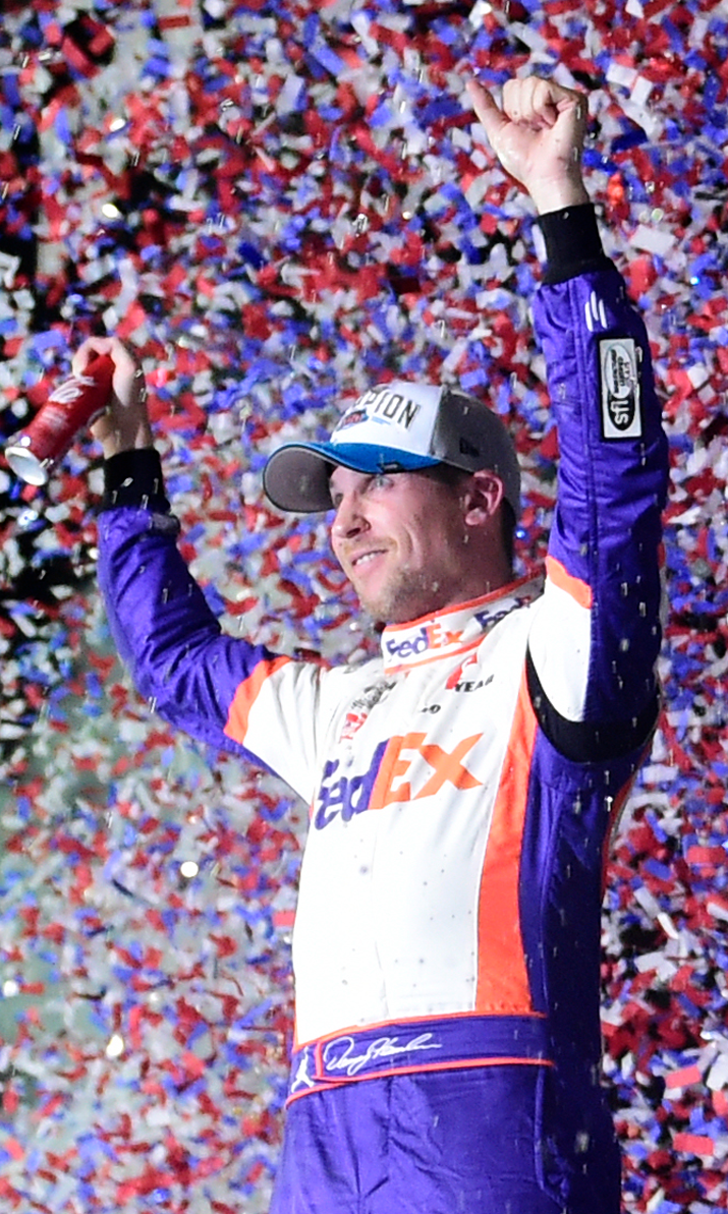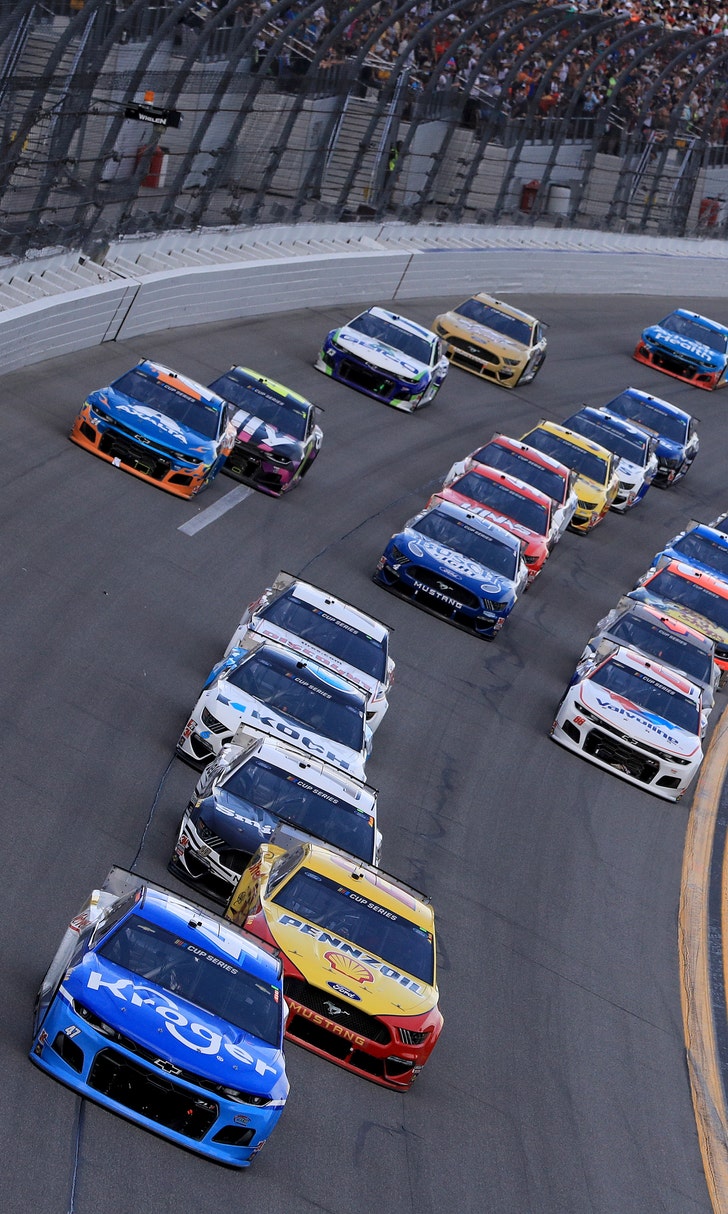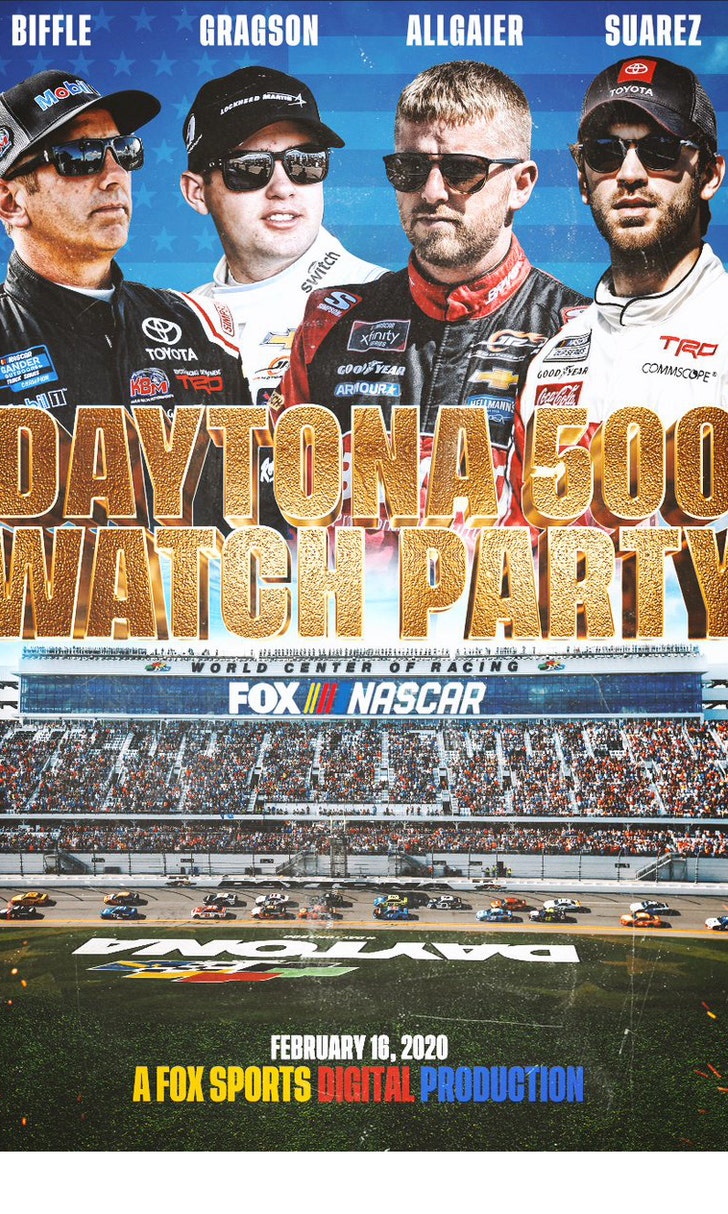 The Daytona 500 Watch Party!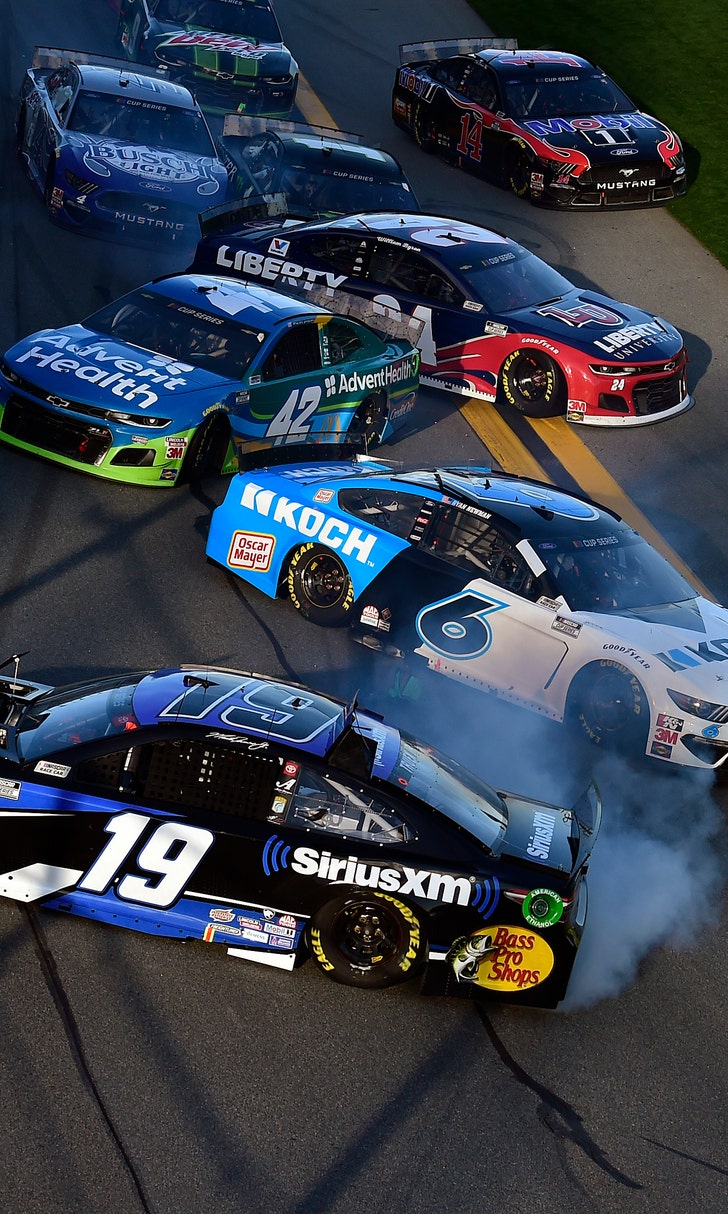 The Numbers Game At Daytona