Notebook: Earnhardt's winless streak at 59
BY foxsports • February 22, 2010
No late-charging run for Dale Earnhardt Jr. this week.

After a second-place finish at the season-opening Daytona 500, Earnhardt ran into problems at California on Sunday. What he thought was a flat tire ended up being a broken axle.

"Well, what can you do? You just go home," said Earnhardt, though he did finish the race after getting repairs.

Maybe this is why Earnhardt didn't get too excited about his success at Daytona. He knew a near-win one race into the season wasn't going to prove to anybody that all was right with the No. 88 team.

Earnhardt's winless streak reached 59 races since June 2008, his first season with Hendrick Motorsports. He has only one win the last 136 races.

When Earnhardt came into the pits for a quick repair, his crew didn't have an extra axle so he drove to the garage. Earnhardt returned to the track and finished 32nd, 20 laps behind winner Jimmie Johnson.

"Looking at the guys around the top 10, we should have been around that No. 16 car (Greg Biffle, who finished 10th) I think," Earnhardt said. "It was a tough day."


Avoiding injury

One of Jamie McMurray's crew members made an acrobatic move to avoid getting run over on pit road in California.

Rear tire carrier Adam Mosher was trying to grab a loose tire during a pit stop when Kevin Harvick pulled out of the stall right behind McMurray and hit the tire.

Mosher leaped on the hood of Harvick's No. 29 Chevrolet to avoid getting hit himself. The crew member avoided injury when he landed on the car and pushed off with his right foot. He then jumped back to the pavement and got out of the way of the other cars coming down pit road since McMurray and Harvick had the stalls closest to the end of pit road.

"That was my only option. There is probably a big dent in his hood right now," Mosher said. "I wasn't trying to do it on purpose. I just had to get out of the way."

Both teams were penalized on that stop during a caution. McMurray's team was penalized for losing control of the tire and, Harvick, who had been third, was caught speeding at the entrance to pit road and restarted 26th.

Harvick went on to finish second. McMurray, the Daytona 500 champion, started on the pole but finished 17th.


Go Daddy driver

No, not Danica Patrick. How about 51-year-old Mark Martin?

While Patrick had starred in some provocative commercials for the GoDaddy.com, the Web-hosting business that sponsors her Nationwide car, what kind of spots might Martin do for the sponsor of his Sprint Cup No. 5 Hendrick Motorsports Chevrolet?

Martin's wife hasn't given any restrictions so far.

"She didn't tell me that I couldn't take my shirt off," Martin said, smiling.


Unsponsored leader

Dave Blaney had the No. 66 Prism Motorsports Toyota in first place after staying on the track while everybody else made their first round of pit stops.

But there wasn't even a crew in Blaney's pit.

After 43 laps to go through his first tank of fuel, and gaining five bonus points for leading a lap, Blaney drove his car into the garage and parked for the day. He finished 41st.

NO ENGINE, NO GO:

Martin Truex Jr. was driving along in his No. 56 Toyota when the engine suddenly quit.

A week after a sixth-place finish in his debut for Michael Waltrip Racing, Truex was done after 64 laps at California. He pulled into the pit and rolled into the garage.

"It's pretty disappointing after the start we had last week," said Truex, who finished 39th.


Sparkplugs
---
---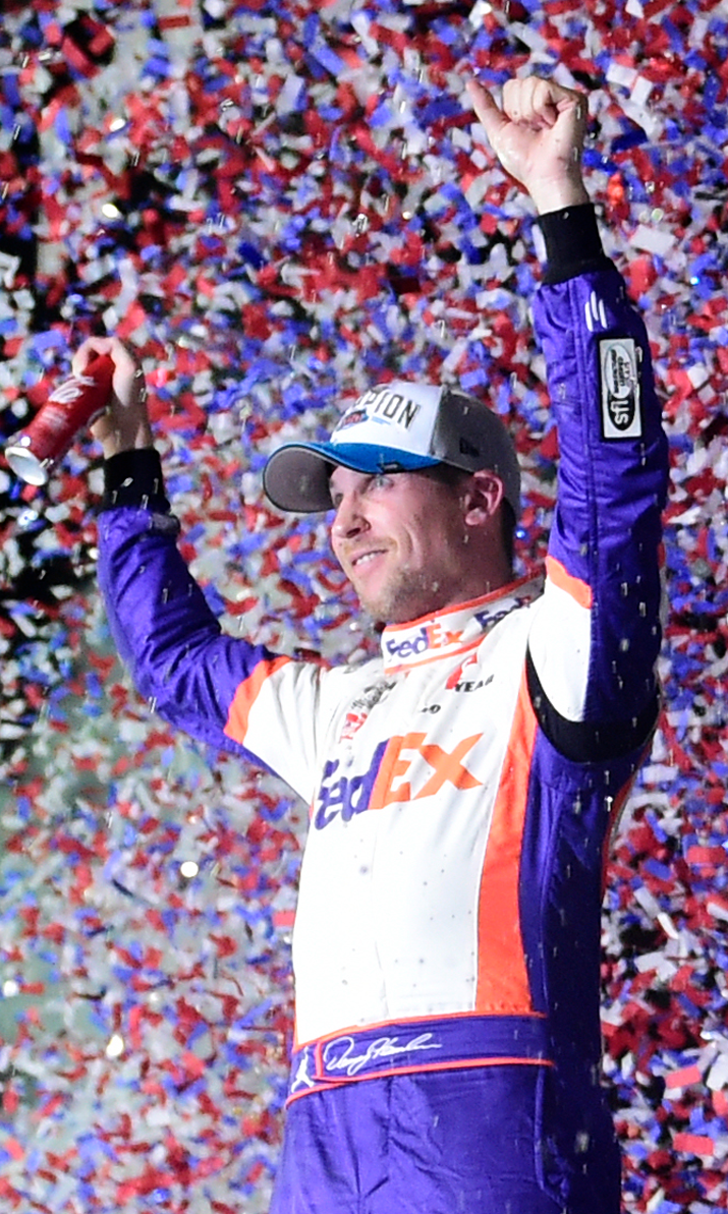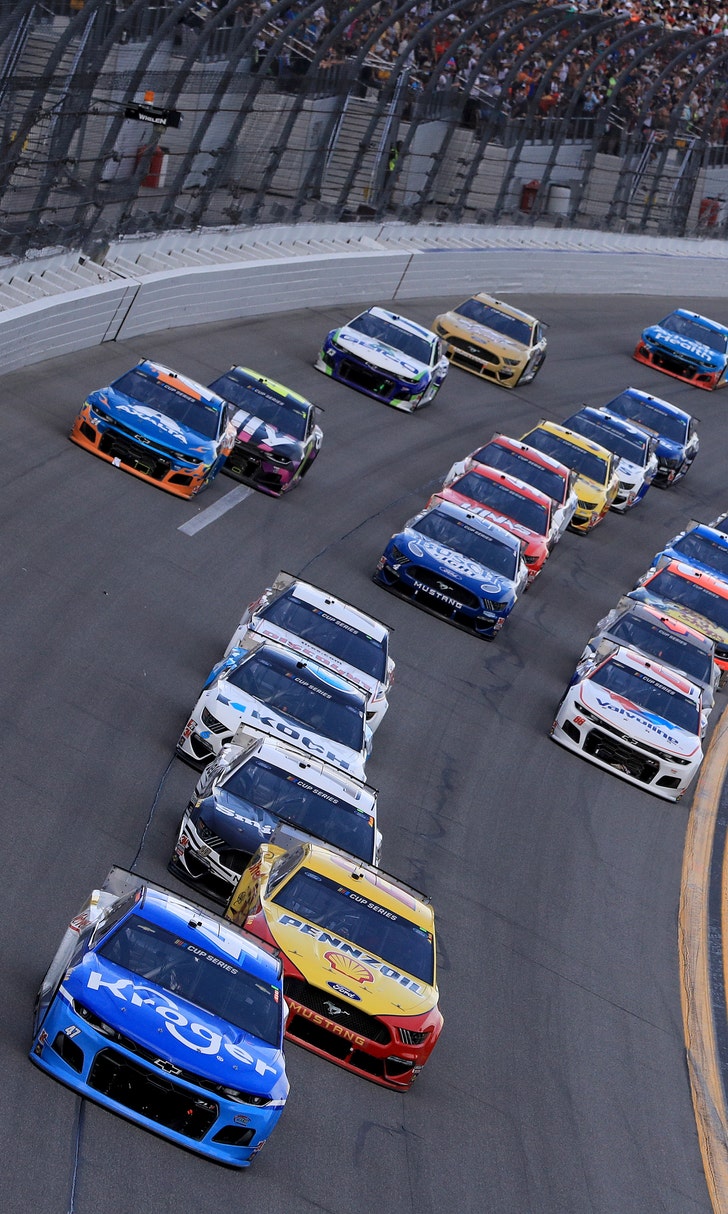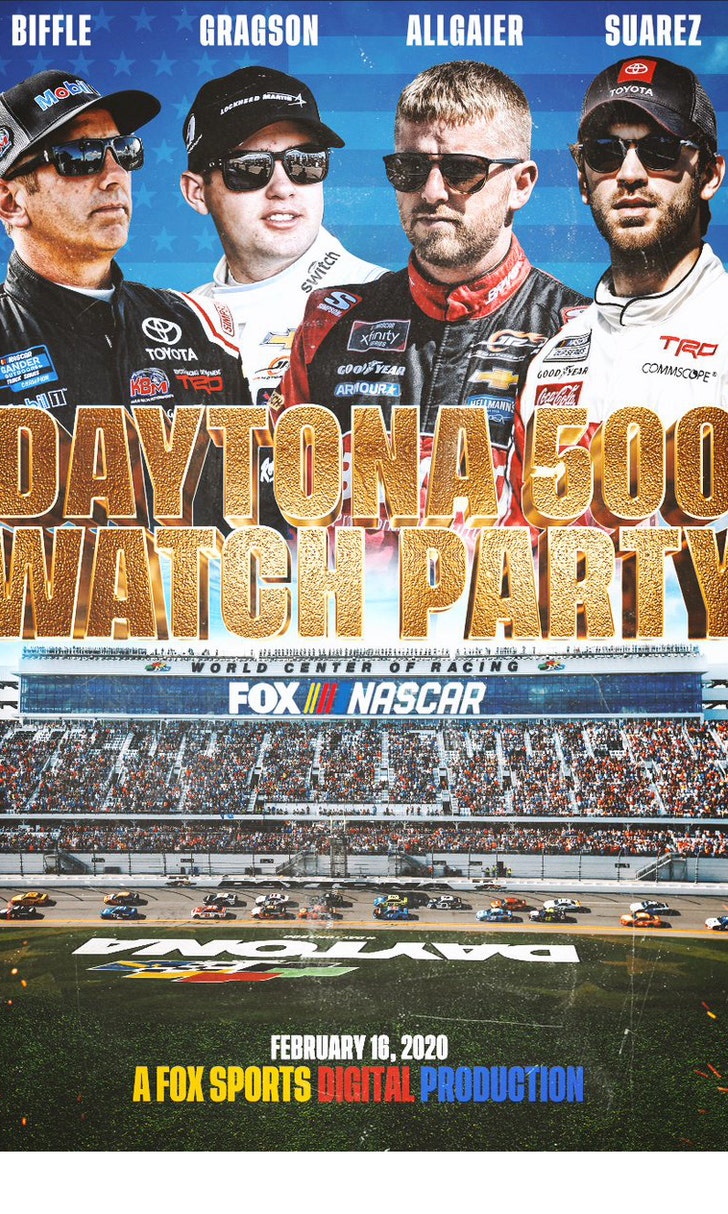 The Daytona 500 Watch Party!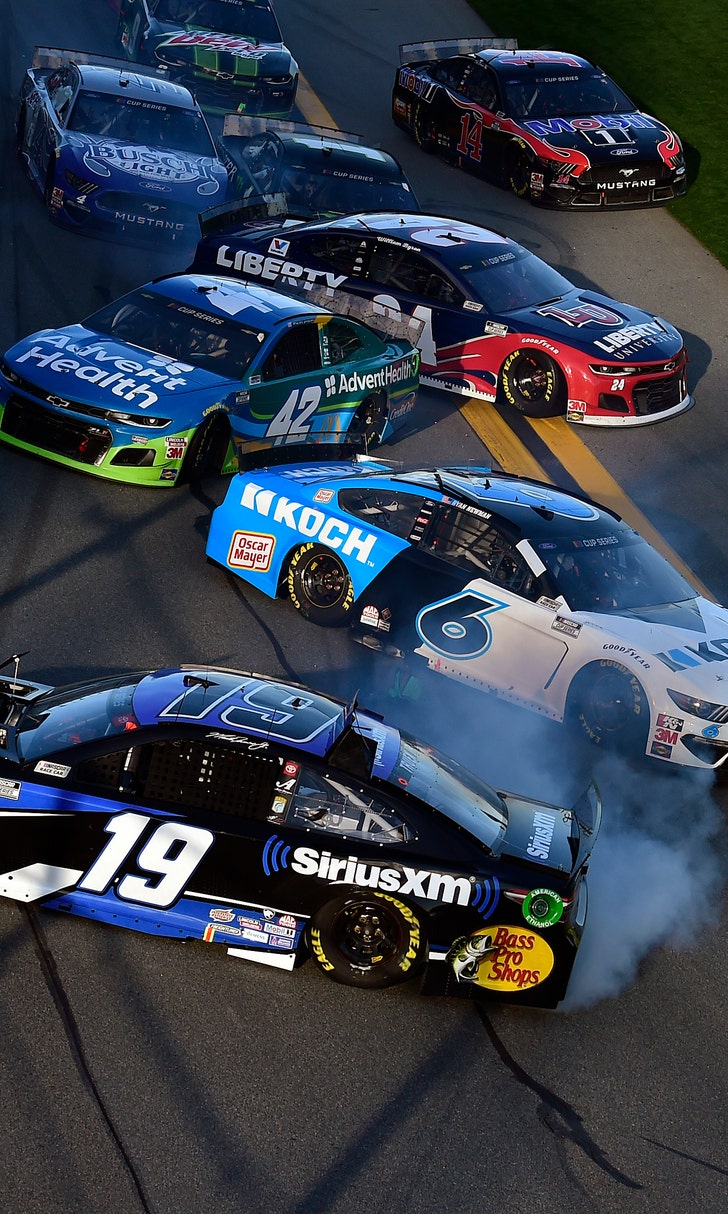 The Numbers Game At Daytona