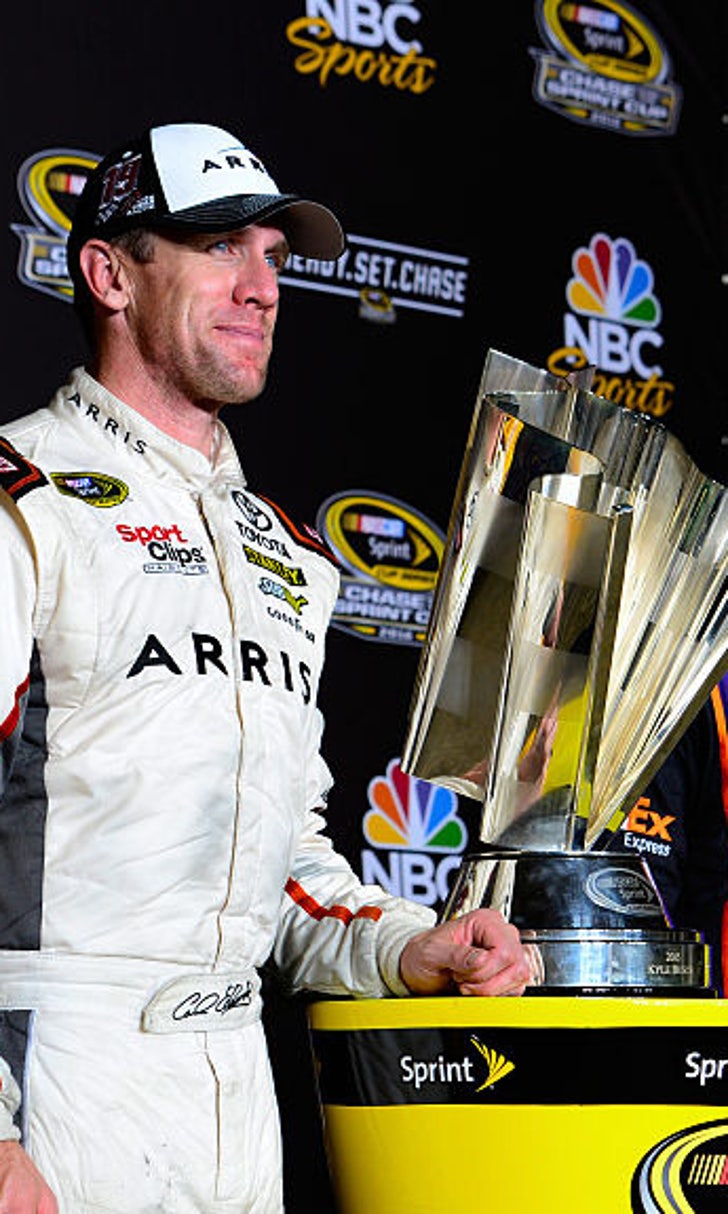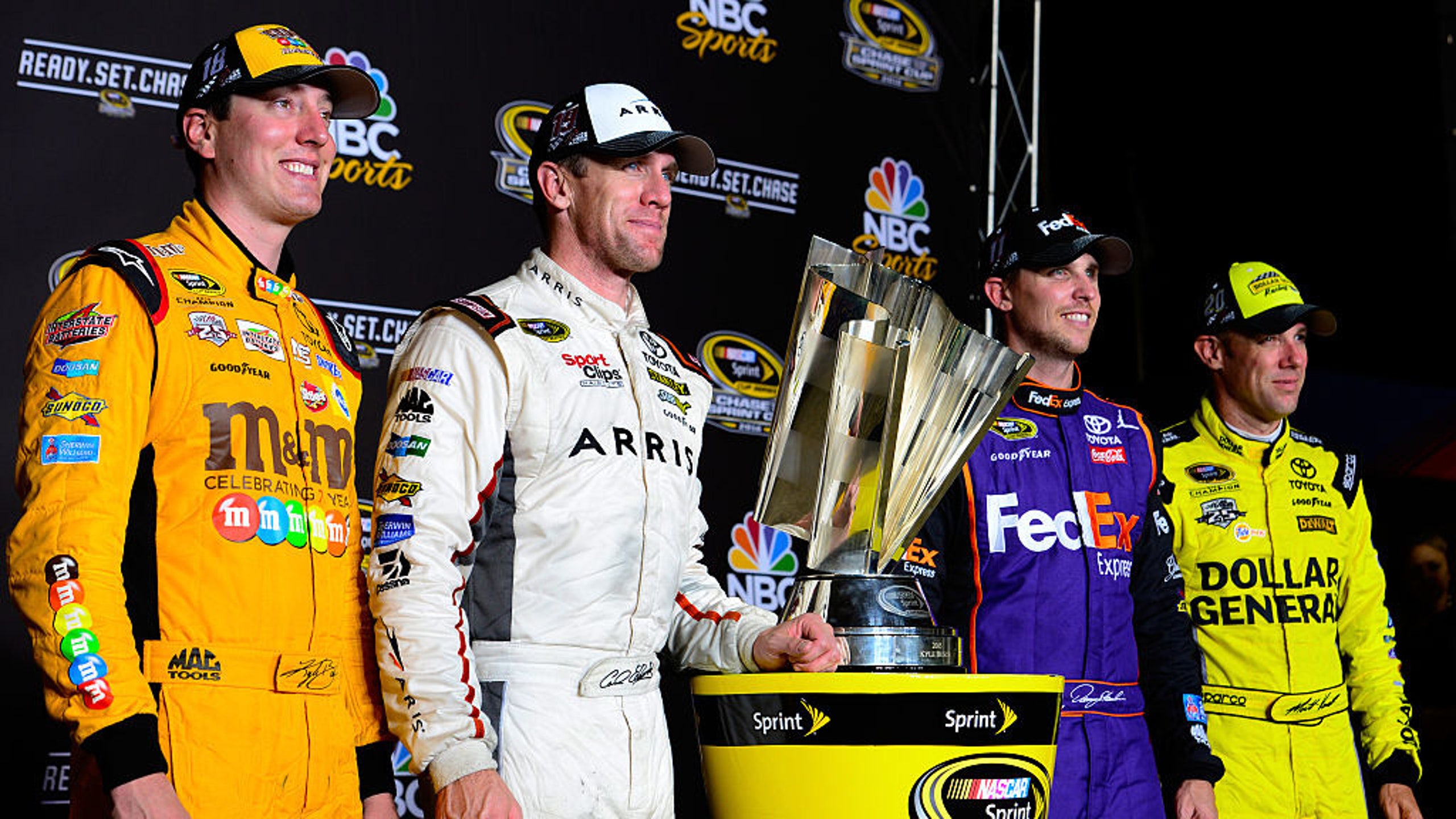 No surprise Joe Gibbs Racing advanced all four drivers to Round 2 in Chase
BY foxsports • October 4, 2016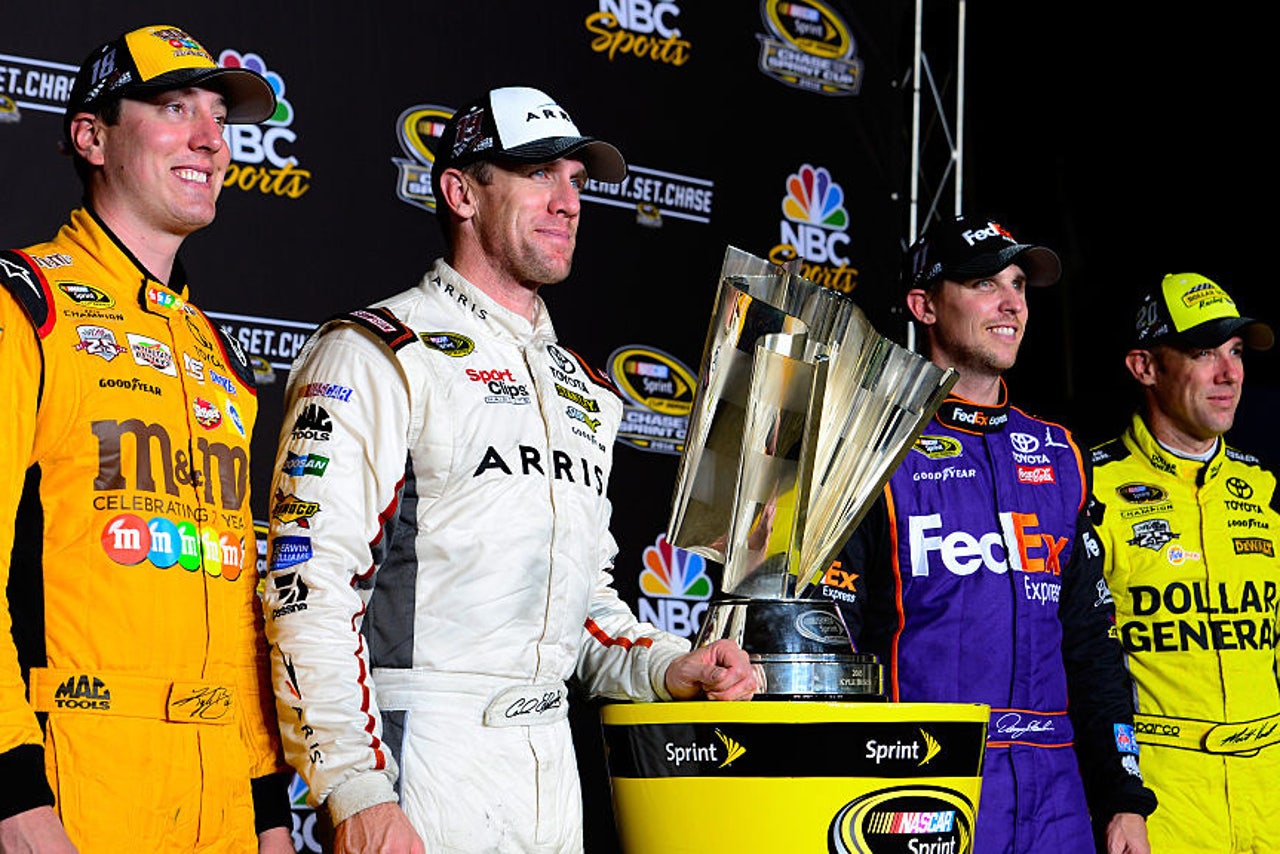 Heading into NASCAR's Chase for the Sprint Cup, it was a safe assumption that Joe Gibbs Racing would advance all four of its drivers past the opening round.
Since the Chase changed to the elimination format in 2014, all four JGR drivers have made it to the Round of 12 every year, which is an impressive accomplishment that says quite a lot about the team's success.
While all four JGR drivers are in Round 2 of the Chase, they've slipped behind their Toyota counterpart, Martin Truex. Jr. and the No. 78 Furniture Row Racing team, in recent weeks.
"We're not bad. I mean, obviously our cars are really fast, we just haven't been able to find all of it that the No. 78 team has so far," Kyle Busch said after Sunday's race at Dover. "Those guys are doing a phenomenal job, but can't say enough about everyone at Joe Gibbs Racing and Toyota Racing Development."
Kyle Busch has been the closest to Truex out of the JGR camp and posted an average finish of 4.33 in the first round of the Chase.
The other three JGR drivers have confidence that they can close the gap in Round 2.
"The race tracks really just keep getting better and better for us personally," Denny Hamlin said. "Our biggest obstacle was Dover and so now that we've got some good tracks in front of us I think those are all tracks where I ran strong in the spring and I've had strong runs in the past."
Hamlin's fourth-place finish in the spring at Charlotte was the best finish by a JGR driver, and he's posted a career average finish of 12.36 at the track.
While Hamlin is optimistic about Round 2 of the Chase, Carl Edwards wants to lock up a berth in Round 3 quickly before NASCAR visits Talladega Superspeedway in three weeks.
"You want to run so well at these first two that you don't have to worry about the third one. So, we've really got to lean on the notes from our spring Charlotte race. We've got to go out there and execute. We've got the best guys in the business. (Crew Chief) Dave Rogers is motivated and my pit crew was on our game (at Dover). So, we'll just go out there and try to get to victory lane right off the bat. I think this next round is going to be really tough."
The math goes against the Toyota powerhouse team advancing all four drivers into the Round of 8. In 2014, they came close as three of the four drivers appeared in Round 3 and Kyle Busch narrowly missed advancing.
Last year, Busch advanced all the way to win his first Sprint Cup championship while Carl Edwards was the only other JGR driver to make it to the Round of 8.
They've been the front-runners throughout the regular season so it won't be a surprise if we see a Joe Gibbs Toyota in Victory Lane several times in the final seven races of the Chase. 
---
---