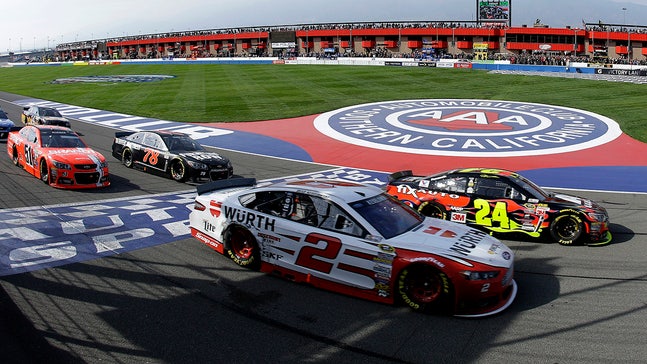 No cautions needed to have thrilling race at Auto Club Speedway
Published
Mar. 18, 2016 10:34 a.m. EDT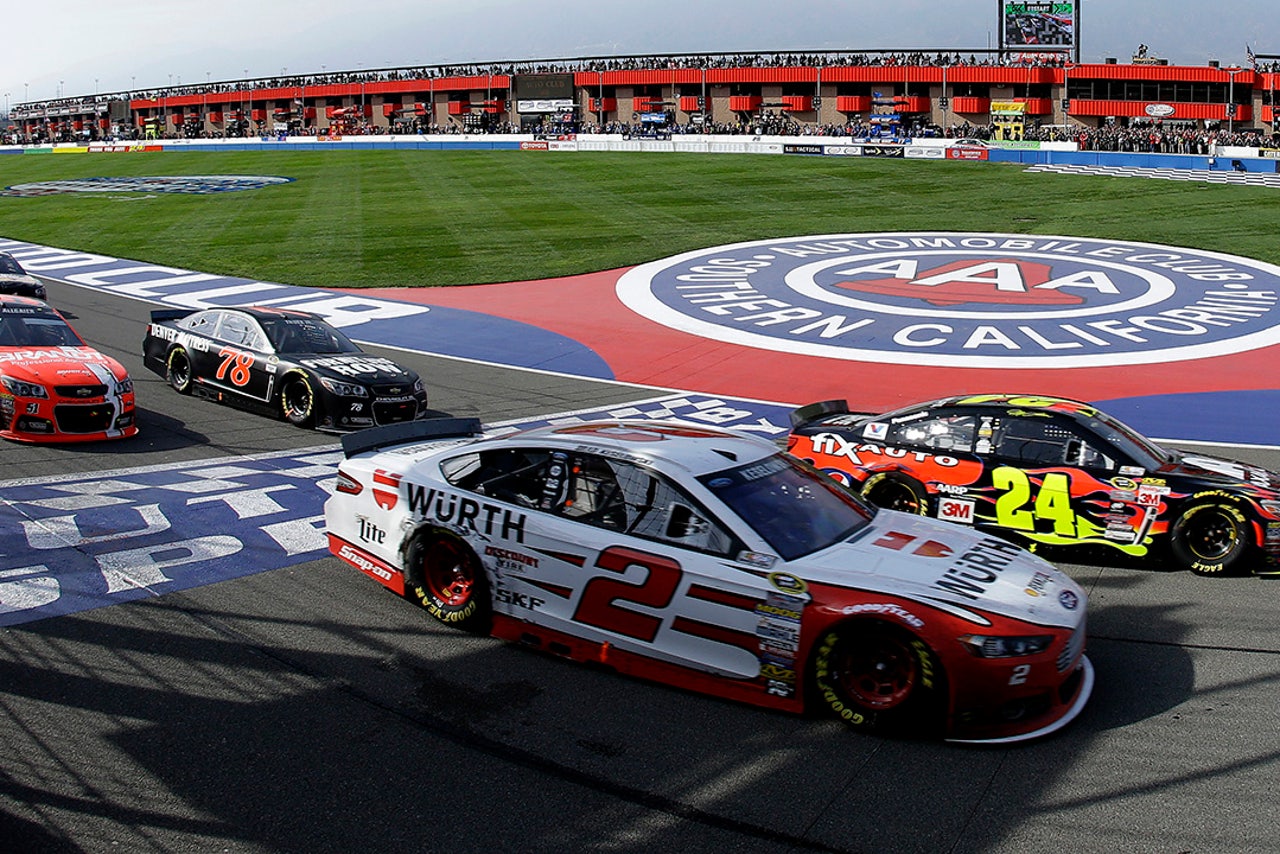 Drivers and teams will tell you they have a good bit of data on this new rules package for Sunday's Sprint Cup race at Auto Club Speedway, even though they haven't been to a track identical to it.
It's a two-miler, with multiple grooves and fairly low banking. But, it does have one of the oldest track surfaces. Out of all the tracks on the Sprint Cup schedule, Auto Club and Atlanta Motor Speedway are the two oldest surfaces we race on.
I think based on that -- plus the tire combination Goodyear is bringing from Atlanta -- we'll witness one of the better races we've seen in Fontana on Sunday.
That's not to say we haven't had some awesome racing and exciting finishes in the past. Just go back to last year and what Brad Keselowski did on the final restart. In 2014, you had the Kyle-and-Kyle show, with Kyle Busch and Kyle Larson battling for the win.
I don't foresee a ton of cautions as a result of the multiple grooves that give drivers a few different options. But, it's already been proven we don't need a bunch of cautions to have a great race based on the first four races of the season. Sure, we all love the restarts after a caution because the restarts have become one of the most exciting parts of the race, but we don't have to have them to have great racing.
My overall point is in the last handful of years, there haven't been snoozers at Auto Club Speedway. Another reason why I anticipate an exciting race on Sunday is the all-star list of drivers who haven't won this year like Joey Logano, Kyle and Kurt Busch, Dale Earnhardt Jr. -- just to name a few.
In the four races this season, we've had four different winners. I won't be the least bit surprised if a fifth different winner of the season rolls into Victory Lane on Sunday afternoon.
---
---