NASCAR Hall of Fame welcomes diverse class
January 21, 2012

Family was the prevailing theme as NASCAR inducted its third, and most diverse, class into the Hall of Fame.
Cale Yarborough, notoriously tight with his money, recalled the days he fed his family with 10-cent cans of black eyed peas - a lifetime ago compared to the special outfit his wife bought for Friday night's ceremony.
Darell Waltrip, in a humorous speech that stretched almost 24 minutes, grew emotional only once, when thanking his daughter for flying 25 hours from a mission trip in the Philippines to surprise him at the inauguration.
Dale Inman was inducted by his cousin, seven-time champion Richard Petty, and the late Richie Evans' widow thanked the fans for keeping her husband's memory alive.
And Leonard Wood inducted Glen Wood into the Hall by calling ''my big brother, Glen Wood,'' to the stage.
Glen Wood, a pioneer NASCAR team owner, stressed his induction into the Hall of Fame was an accomplishment of the Wood Brothers race team and his decades-long partnership with manufacturer Ford.
''This is not just about me being inducted in the Hall of Fame. It's also about the Wood Brothers. And it's about NASCAR,'' he said. ''And I'm proud to have been a NASCAR driver and car owner for the past 60 years, and I'm proud of this great honor, and this is about two families: the Wood family and the Ford family working together, which has resulted in me being here tonight.''
The most diverse class opened with Dale Inman, the first crew chief to be inducted.
Inman was introduced by Petty, a member of the first Hall of Fame class. Inman crew chiefed Petty to all his titles, and won an eighth with Terry Labonte.
''Neither one of us was that mechanically inclined. We just sort of learned as we went,'' said Petty of his cousin Inman. ''Way back when, there wasn't no such thing as a crew chief. They had mechanics, crew mechanics, whatever they wanted to call them, and Dale was basically the first one.
''He's the one that basically started the crew chief operation.''
Petty then rattled off a list of prominent NASCAR crew chiefs and mechanics - including current NASCAR vice president of competition Robin Pemberton - who all learned the trade from Inman.
Inman, still active in Richard Petty Motorsports, made a point to wish the unsung heroes of the NASCAR a successful 2012 season - including RPM drivers Marcos Ambrose and Aric Almirola.
''I want to wish all the luck in the world to all the active crew chiefs now, and especially to the (numbers) 9 and the 43. Get after `em, boys,'' he said.
NASCAR chairman Brian France presented the four living inductees with Hall of Fame jackets prior to the ceremony, and Waltrip grew emotional as soon as he got on stage. So excited to be voted into the Hall, Waltrip raced onto the stage the day the class was announced and kissed France.
So when Waltrip, a three-time champion, went on stage Friday night to receive his jacket, France quickly warned him not to kiss him again. A sheepish Waltrip instead took his place next to Yarborough, then made some exaggerated poses before doing a little dance.
During the actual inauguration, he could be seen in the front row of the Charlotte Convention Center, pen cap in his mouth, making alterations to his speech.
So disappointed to have been left out of last year's second class, he's cherished finally making it into the Hall.
''Bobby Allison said I deserved to be in the Hall of Fame! Does anyone know how big that is? That's big!'' he began, referring to Allison, a member of the inaugural Hall of Fame class.
Then Waltrip, who was known as ''Jaws'' for his trash-talking days as a driver and has a second career as an analyst for Fox Sports, lived up to his reputation with the longest and final speech of the night.
''It wasn't that I talked that much. Those other guys didn't talk at all. I had to fill in the blanks,'' he said. ''Not a lot of people warmed up to my style. Couldn't understand why - charming, nice friendly, very conversational. But a lot of guys didn't warm up to that. I was an antagonist.''
He closed by flashing his new Hall of Fame ring: ''This is the greatest thing that has ever happened to me.''
Wood was inducted into the Hall by younger brother, Leonard. The two were the foundation of an organization that started in 1950 and won 98 races with 75 drivers, and five Daytona 500s, including last season's with driver Trevor Bayne.
A soft-spoken gentleman from Stuart, Va., Leonard Wood joked about how slowly he and his brother speak and how it surprised people when they led Jim Clark to victory in the 1965 Indianapolis 500.
''As most of you know, when Glen and I talk, we talk slow. We just recently found out, when we went to Indy with Jim Clark, they said, `I sure hope they can pit faster than they talk,''' said Leonard Wood, who concluded by welcoming, ''my big brother, Glen'' to the stage.
Evans was considered the ''king of modified racing,'' winning nine titles over 13 years, including eight straight from 1978 to 1985. Although popular and well respected, his election to the Hall in its third year was no guarantee since Evans never competed on NASCAR's national level.
His widow, Lynn, thanked the voters for ''stepping outside the box'' to elect Evans, who was killed in a 1985 accident at Martinsville.
''You have given hope to thousands of NASCAR competitors to someday reach their dream,'' said, also thanking the fans for keeping Evans' memory alive.
Yarborough, a three-time champion, said he began reflecting on his career when he received a call from a high-priced clothing store a few weeks ago about his wife, Betty Jo's, outfit for the ceremony.
''After I hung up, I got to thinking about the hard times that we went through, and she stuck with me through some awful hard times,'' he said. ''We had a budget we could go by, just had to stick with it. And we'd go to the grocery store on Saturday night to buy enough groceries to last out the week.''
During one trip, when they saw a pallet of black eyed peas on sale, she agreed to empty out the items in the cart and buy every available can.
''We had black eyed peas for breakfast, we had black eyed peas for dinner, we had black eyed peas for supper, a long time,'' he smiled. ''Well, honey, I'm glad you went and bought that outfit because you look good in it, and I'm glad we could afford it. But needless to say, this coming week. we're going to be looking for another black eyed pea sale.''
---
---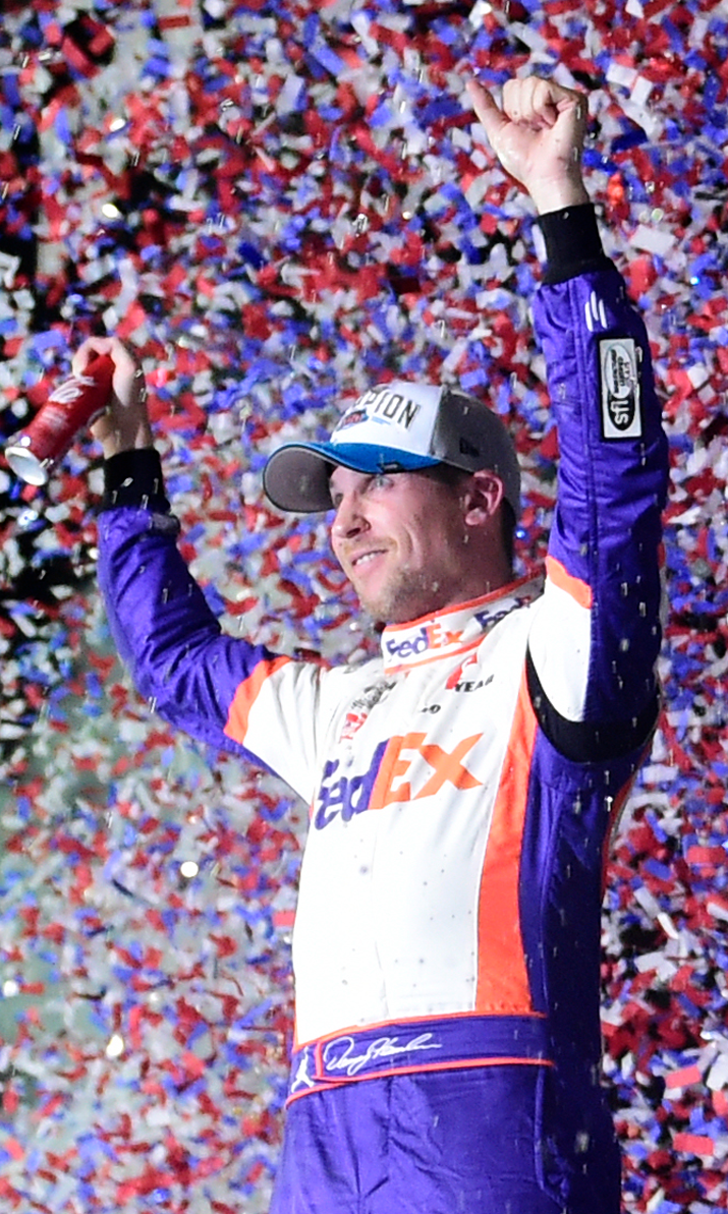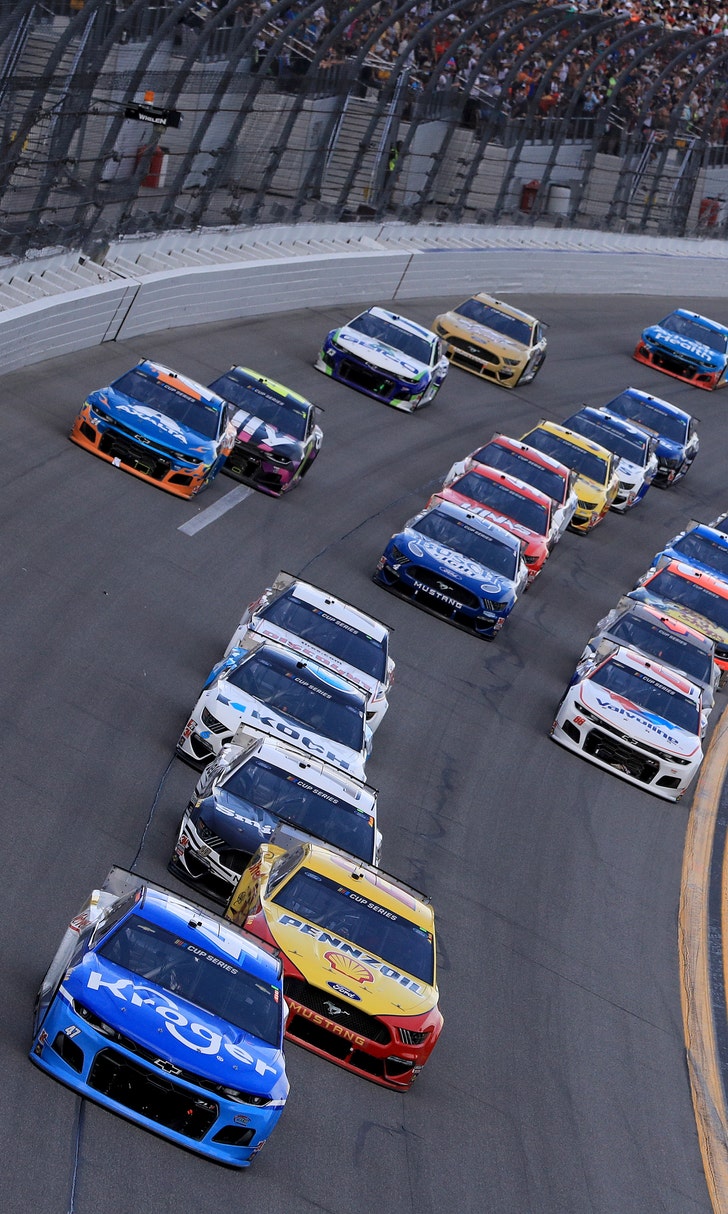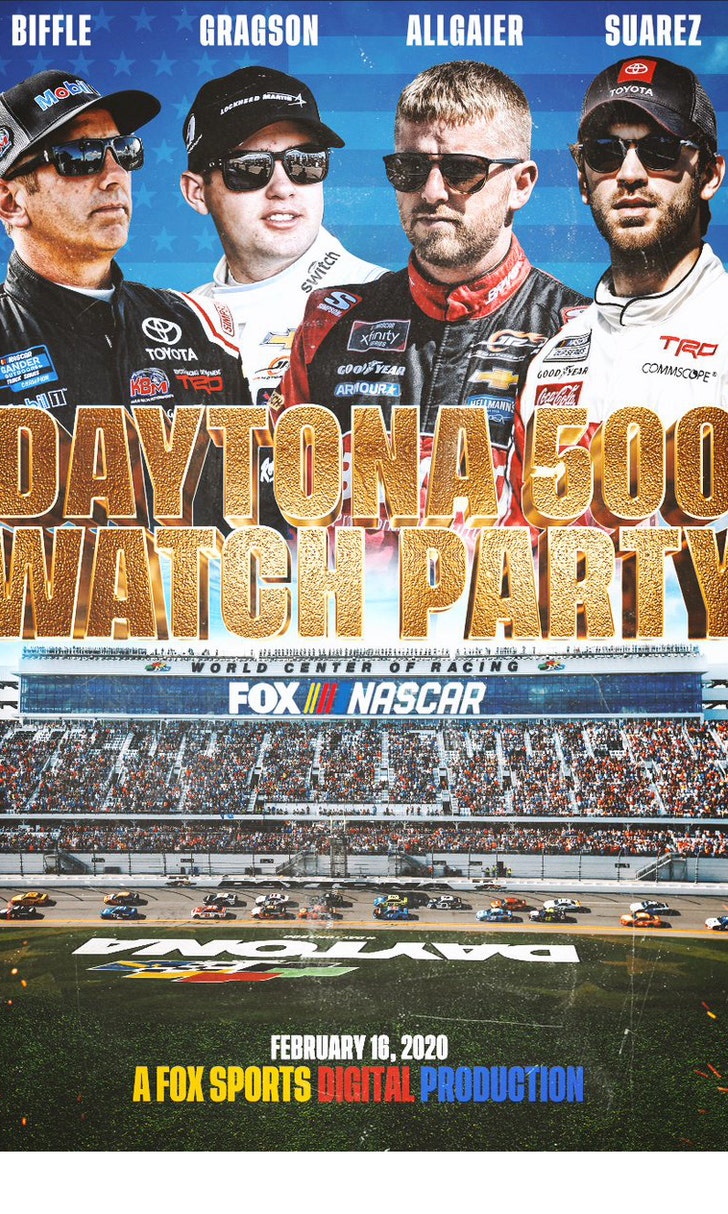 The Daytona 500 Watch Party!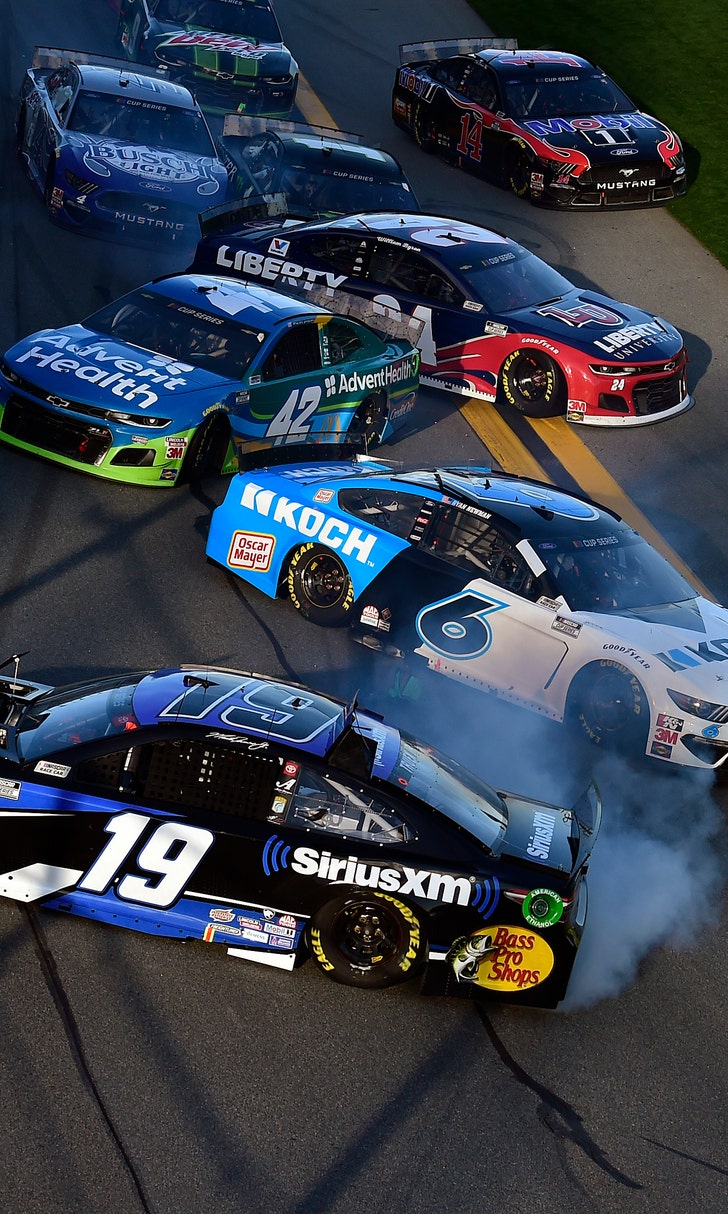 The Numbers Game At Daytona