MWR owner promises new plan
BY foxsports • September 29, 2013
Michael Waltrip Racing majority owner Rob Kauffman has a strategy for getting his organization back on track – "old-fashioned work" and a "good plan for the team moving forward."
Kauffman was in Europe during "Spingate" at Richmond International Raceway and for the subsequent repercussions that followed – including the loss of long-time sponsor NAPA. But he returned last week and rented an apartment just south of the Cornelius, N.C.-based race shop to help put the pieces back together.
"We have good partners and we're working on a plan, and as soon as we have it organized we'll unveil it," Kauffman said Sunday morning at Dover International Speedway. "I packed a big bag from Europe, moved down to Charlotte, and I'm not leaving until it's sorted out."
Although his partner, Michael Waltrip, said driver Martin Truex Jr. had the green light to seek employment elsewhere with the departure of NAPA at season's end, Kauffman said "it's premature to be specific about that" aspect of the organization and he was still looking at all options.
"In the past seven years, we made a lot of progress with Michael Waltrip Racing," Kauffman said. "We have a great group of people.
Competition-wise, we're getting stronger and stronger chasing that last one percent. We've had a bit of a setback, so we're going to dust ourselves off, change a few things and move forward. It's just too early to say."
Kauffman was also vague about whether MWR would continue to be a three-car operation. The former financier acknowledged via Twitter that there had indeed been discussion about whether his RK Motors – a classic car restoration and distributor that has underwritten the effort of the No. 15 this season – could fund the No. 56 in NAPA's absence.
"I'm in the fortunate position that I don't need to make my living off of Michael Waltrip Racing," Kauffman said. "But the team still needs to be commercially viable. That really hasn't changed. Obviously, I've done some things in the past and will continue to do so. Let's put it this way: I'm doing my level best to come up with a plan that works, that gives us a strong team going forward that can compete for championships and hopefully win some."
Since 2007, the organization has functioned as a three-car team in one form or fashion whether with multiple drivers or technical alliances with other organizations. Last season the Nos. 15 and 56 both made the Chase for the first time in MWR history and Clint Bowyer went on to finish a career-high second in the point standings. Next season, Brian Vickers will be joining the organization with full support from Aaron's.
"We have a lot of moving parts," Kauffman said. "Obviously, this all happened rather quickly. I'm spending more time with spread sheets and conference calls than I have the past period of time, but that's ok. I'm cautiously optimistic that we'll figure something out.
"I'm not a quitter. I'm not a miracle worker. But I think we have a lot of resources and assets with the team and a lot to build on."
Kaufmann compliments his organization for remaining graceful "under difficult circumstances." He has acknowledged that MWR "made some mistakes" but also "paid a heavy price" – in the form of the loss of a sponsor reported to invest $15million in the organization as well as a $300,000 fine from NASCAR and Truex' ejection from the Chase as a result.
Kaufmann said the support he has received from Toyota "has been great" and as soon as he has a plan in place he "will lay it out very clearly."
"I think the old saying is 'ready, aim, fire,'" Kauffman said.
---
---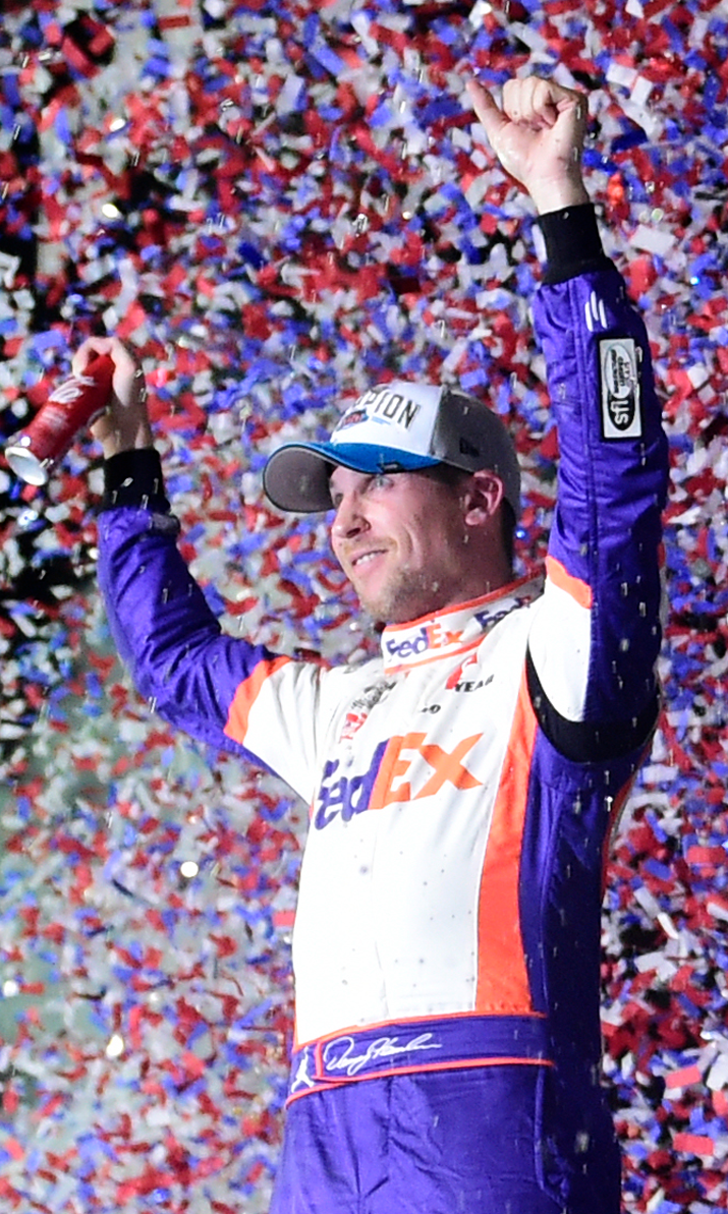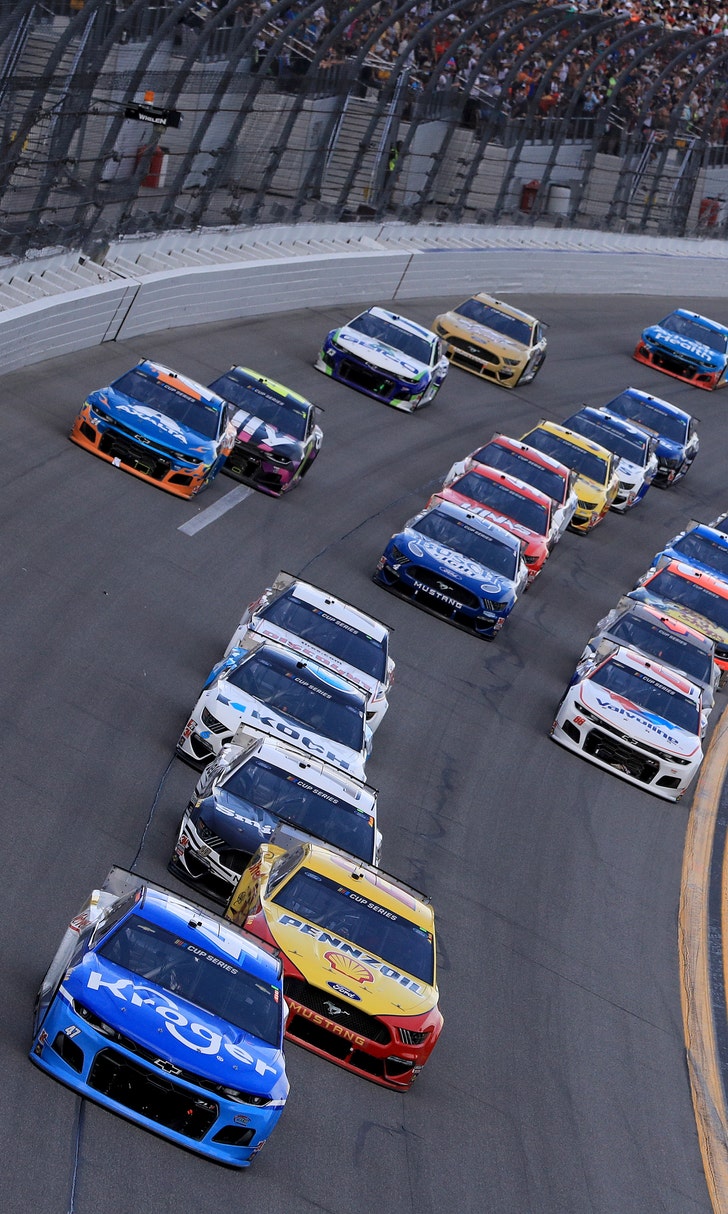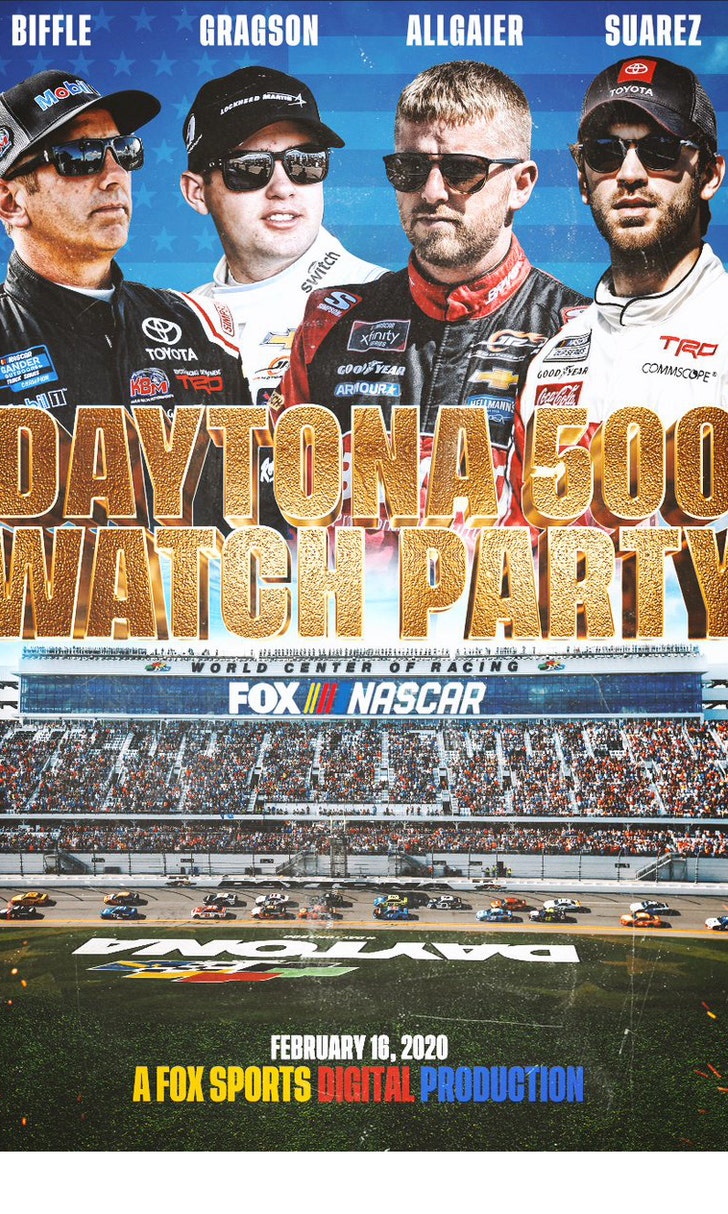 The Daytona 500 Watch Party!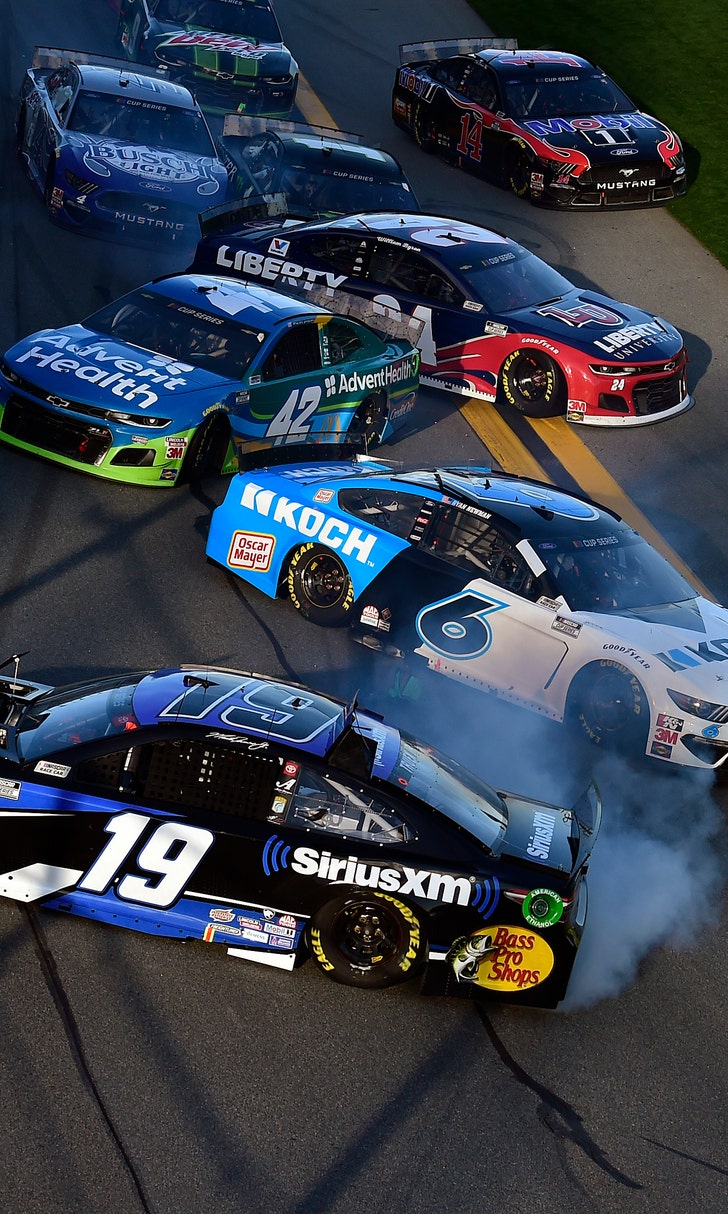 The Numbers Game At Daytona