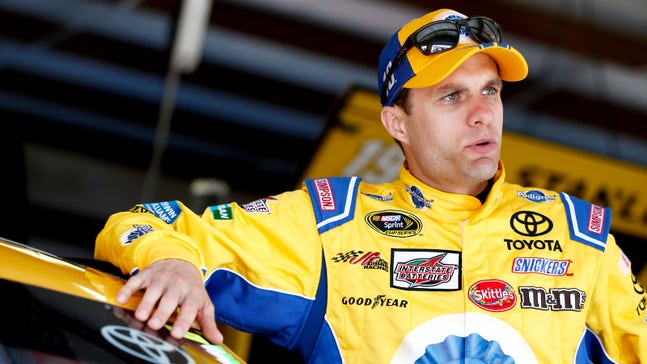 Musical cars? David Ragan set to jump in third different ride of season
Published
May. 1, 2015 6:57 p.m. ET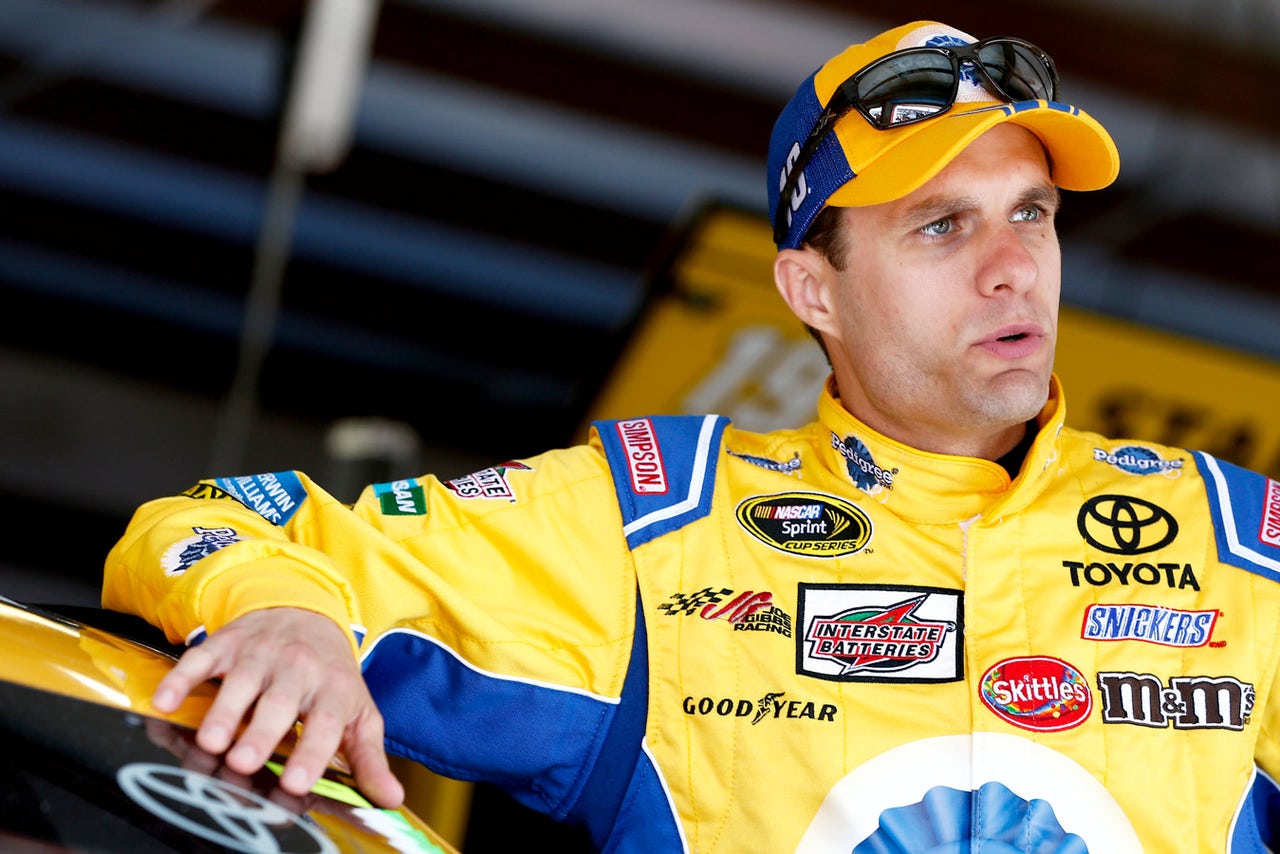 Starting next weekend at Kansas Speedway, David Ragan will drive for his third Sprint Cup Series team in the first 11 races of the year.
A two-time Sprint Cup Series winner, Ragan will pilot the No. 55 Michael Waltrip Racing Toyota for the remainder of the 2015 season. Ragan will fill in for Brian Vickers, who was forced out of the car due to continued issues with blood clots.
Making the move to MWR, Ragan gives up the seat in the No. 18 Joe Gibbs Racing Toyota to 18-year-old Erik Jones. Ragan has driven the No. 18 car since the second race of the season at Atlanta Motor Speedway in relief of Kyle Busch, who was injured at Daytona International Speedway.
The Unadilla, Ga., native started the season with Front Row Motorsports in the Daytona 500.
That adds up to three teams, two different manufacturers and eight different teammates. All in the first 11 races of the season.
"I only drove for two teams my first eight years in the Sprint Cup Series and (now) three in a period of about three months, so it's been a little weird for sure," Ragan said Friday at Talladega Superspeedway.
Through his travels from team to team, Ragan has been forced to adapt to the unique surroundings, systems and personnel.
Moving on to MWR for the remainder of the 2015 season, Ragan is optimistic his strong start to the year can continue and get better.
"Our expectations are very high," he said. "At the end of the day Michael Waltrip Racing has all the tools and resources that Joe Gibbs Racing has or that Hendrick (Motorsports) or Stewart-Haas (Racing) has and there's no reason for us not to be able to win a race and have a shot at making the Chase. Certainly, that is our goal going forward."
Once shuffled out from Roush Fenway Racing, Ragan fell in at Front Row Motorsports from 2012 until the first race of 2015. Ragan and teammate David Gilliland scored a major upset and gave FRM their first -- and only -- NASCAR victory by finishing first and second during the May 2013 Sprint Cup race at Talladega.
Working with such a variety of teams has provided Ragan a unique perspective on the differing levels of competition in NASCAR's premier division.
"What I've seen is NASCAR does an incredible job keeping the playing field pretty dang level that would allow a team like Front Row Motorsports or Tommy Baldwin Racing, BK Racing, Germain Racing to still be competitive at the top level," Ragan said. "For me to be able to see the resources and how business is conducted with Joe Gibbs Racing and now Michael Waltrip Racing, it's really a miracle that some of those smaller teams can be a 15th or a top-10 car on occasion.
"Kudos to NASCAR for doing an excellent job with the rules and governing the sport in the way they do that allow a young team to try to get its feet wet and be competitive like Front Row Motorsports has."
Joining MWR with 26 races left in the season, Ragan is optimistic about his chances to transfer all he learned at JGR over to the No. 55 Toyota.
"We've got a lot of really good race tracks for me, a lot of good race tracks for the MWR bunch -- they're working extremely hard trying to get those Toyotas as competitive and as fast as they can," he said. "I've just been around the shop for just a few hours and I'm very impressed with what they have going on, but our expectations are really high. We want to make the Chase and we want to win some races and I think that that can be done."
VIDEO: A look back at the Daytona XFINITY wreck that injured Kyle Busch earlier this season
---
---