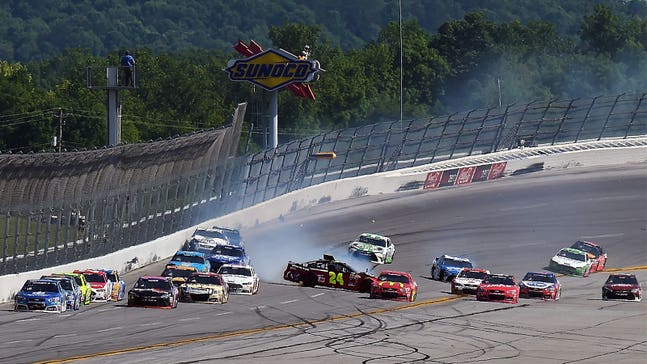 Mistakes keep costing Jeff Gordon chances to reach Victory Lane
Published
May. 4, 2015 11:57 a.m. ET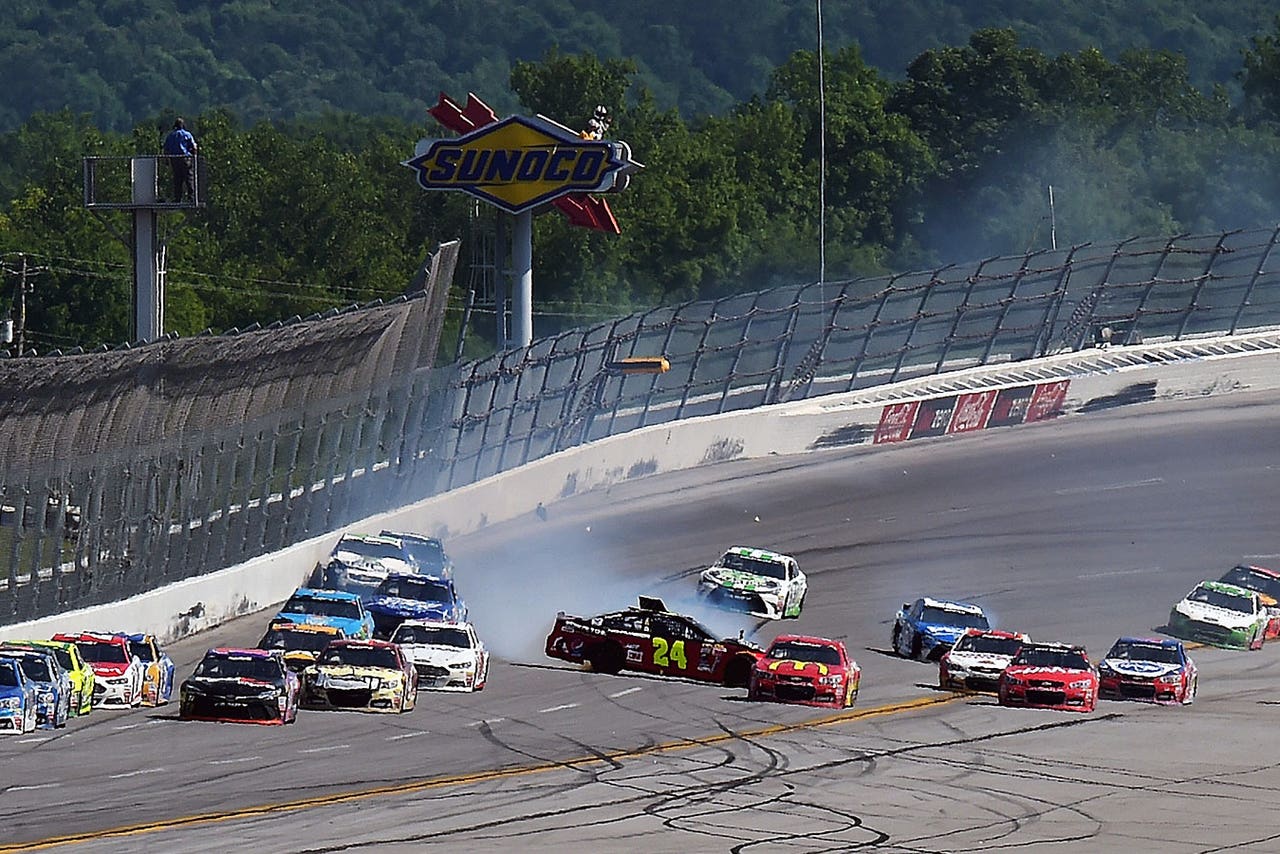 Jeff Gordon's final full-time season in the NASCAR Sprint Cup Series is not exactly going as planned.
While the No. 24 Hendrick Motorsports Chevrolet has been a contender nearly each weekend, wrecks and mistakes on pit road have cost the four-time champion a shot at Victory Lane.
Sunday's race at Talladega Superspeedway was no different.
Gordon started from the pole and led six times for a total of 47 laps, second only to teammate Jimmie Johnson.
However, Gordon was penalized for speeding while entering pit road under green-flag conditions on Lap 156 of 188. Luckily for Gordon, Austin Dillon brought out the caution flag on Lap 159, which allowed Gordon to serve his penalty under the yellow.
Gordon took blame for the penalty, saying the car had no grip and would not slow down before the first timing line.
"I didn't think I came in that hard, but I just couldn't get the car slowed down," Gordon said after his 31st-place finish. "I slid through the first couple boxes (and then) I knew I was speeding. We got lucky the caution came out. We got real lucky."
The pit-road speeding penalty dropped Gordon back to 31st when the race restarted on Lap 163, and he was never able to work his way back into contention.
Running inside the top 20 in the closing laps, Gordon's day got even worse when he was spun off Turn 2 on the final lap.
"Everybody was single file and just waiting for that final lap so you knew it was going to be crazy," he said. "They finally spread out coming to one to go. For me, I was just trying to find the lane that was going to not just be clear, but have the momentum.
"I saw Carl (Edwards) get sideways and he almost came back up into me, so we avoided that one. Then they started wrecking off of (Turn) 2 and I thought I was clear, but somebody got my right side and spun me around. We didn't hit anything, we just flat-spotted everything and tore the car up and then just limped back."  
Gordon's Hendrick teammates Dale Earnhardt Jr. and Jimmie Johnson were able to give the organization a one-two finish.
This is not the first time this season a speeding penalty late in a race has cost Gordon a shot at a win.
After a strong performance at Martinsville Speedway, Gordon was caught speeding on pit road with less than 50 laps to go. Sent to the tail end of the field, he was able to work his way back to ninth before the checkered flag flew.
Running well through the first 10 races of the season, Gordon said it was frustrating to miss out on a win due to another mistake.
"You want to seize those opportunities, and this was an opportunity for us," said Gordon, who announced prior to this season that it would be his last full-time Sprint Cup campaign. "We had an awesome race car. I definitely felt we had the best car out there. Junior was good, Jimmie was good, but I felt like we were amazing. That's frustrating.
"I think the most frustrating thing is making a mistake. At Martinsville I made a mistake and here I made a mistake. So we've got to eliminate those mistakes when we have race cars like this, because we have an awesome race team."
Despite the mistake and poor result, Gordon hopes the organization's strong performance was an indication of things to come when the series returns to the 2.66-mile speedway for the final race of the second round of the Chase.
"I'm pretty excited," he said. "I don't like these races, but when you have a race car like this you know that you have an opportunity to win." 
VIDEO: Looking back on how Jeff Gordon wrecked out of his final Daytona 500
---
---